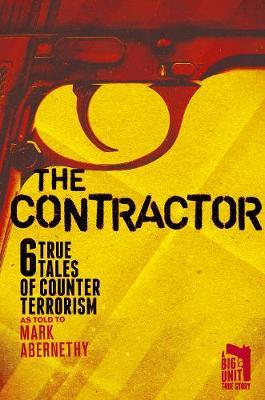 $19.99
AUD
Category: TRUE CRIME
'I fix things. I can build you a house or remodel your bathroom. I can also make bad situations - and bad people - disappear.'Meet Mike. Runs a building site, drives a ute, likes a beer, loves his nail-gun.But Mike is hiding in plain sight. When the Pentagon call him in as 'Big Unit', he's another kind of contractor - one as handy with a Colt M4 as he is with a Skilsaw, a man as accustomed to danger, death, and pain as he is to a hammer and nails.In six action-packed true stories we follow a man who left foreign intelligence for a life 'on the tools', only to discover there's too many dangerous scenarios and terrible people still out there. The good guys need a James Bond in Blundstones. They need The Contractor.Tradie. Spy. Big Unit.Follow Big Unit as he goes undercover to save a family trapped by an ISIS-run drug cartel in the seedy back streets of Northern Pakistan to terrorist-besieged Paris to a deadly game of cat-and-mouse with Australia's most wanted murderer.MORE PRAISE FOR THE CONTRACTOR ...Show more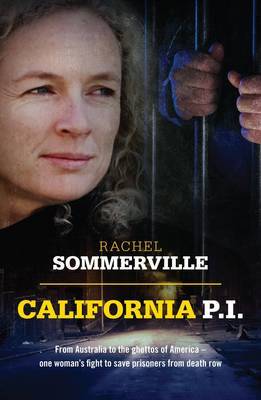 $29.99
AUD
Category: TRUE CRIME
Marquis is accused of involvement in the murder of a man from a rival neighbourhood. Darren has been found guilty of murdering a petrol station attendant. Charles has been charged with the murder of a homeless teenage girl. All of them are potentially facing the death penalty in California. Australian-b orn Rachel Sommerville is a private investigator whose job is to help lawyers convince a jury or appeal court to let these men live. Her search for the evidence that may stop the imposition of a death sentence takes her to some of the most disadvantaged neighbourhoods in the US. California P.I. is Sommerville's passionate account of the men whose lives she tries to save and of her journey from genteel, middle-class Adelaide to the ghettos and prisons of America. ...Show more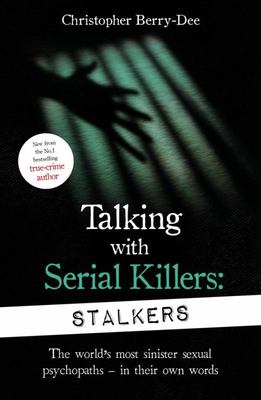 $19.99
AUD
Category: TRUE CRIME
Do you ever have that feeling you're being watched? Perhaps you are...Leading criminologist Christopher Berry-Dee turns his unflinching gaze on maybe the most sinister and disturbing of all killers - those who first stalk their unwitting victims, often for months at a time.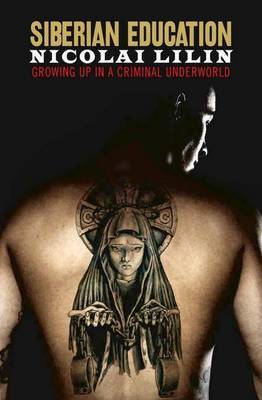 $25.99
AUD
Category: TRUE CRIME
The only thing a worthy criminal takes from the cops is a beating, and even that he gives back, when the right moment comes. Siberian Education is the story of a tiny, tightly knit community of 'honest' and 'dishonest' criminals in Transnistria, a remote region between Moldovia and the Ukraine. This is a place with a strict code of honour, a complex hierarchy, and a deep distrust of outsiders - and especially police. Transgressions bring swift and severe retribution, and weapons are treated almost as religious icons. Nicolai Lilin's memoir is an account of a young boy growing up in a world that is strangely recognisable, yet unlike anything we have experienced. Controversial, brutally honest and sometimes disturbing, Siberian Education takes the reader to a place no writer had ever been. Trade paperback (UK) 464pp h230mm x w152mm ...Show more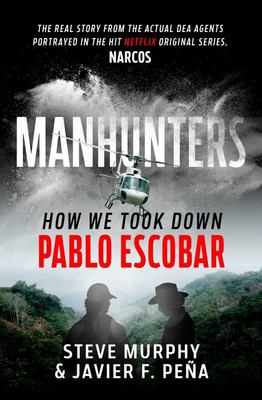 $35.00
AUD
Category: TRUE CRIME | Reading Level: near fine
The explosive memoir of the two legendary drug enforcement agents responsible for taking down Pablo Escobar and the subject of the hit Netflix series 'Narcos'. Javier Peña and Steve Murphy risked their lives hunting large and small drug traffickers in the decades they spent working for the US Drug Enfor cement Administration. But their biggest challenge was the hunt for Pablo Escobar in Colombia. The partners, who began their careers as small-town cops, have been immortalised in Netflix's 'Narcos', a fictionalised account of their hunt for Escobar. Now, for the first time, they tell the real story of how they brought down the world's first narco-terrorist and ended the reign of terror of the world's most wanted criminal. Manhunters takes you deep inside the inner workings of the Search Bloc, the joint Colombian-US task force that resulted in an intensive 18-month operation that tracked Escobar. Between July 1992 and December 1993, Peña and Murphy lived on the edge, setting up camp in Medellin at the Carlos Holguin Military Academy. There, they lived and worked with the Colombian authorities, hunting down a man thought to be untouchable. Their terrifying first-hand experience coupled with stories from the DEA's de-classified files on the search for Escobar forms the beating heart of Manhunters, a gripping account of how two determined and courageous agents risked everything to capture the world's most wanted man. Praise for Manhunters 'A riveting account of two brave DEA Agents who put their lives, along with their families' lives, on the line to fight the war on drugs. A must read on the take down of Pablo Escobar.' Joe Pistone, a.k.a. Donnie Brasco 'A fast-paced tale by two agents who had the inside track on bringing down the most wanted man in recent US history.' Bruce Porter, New York Times bestselling author of Blow 'Steve and Javier's experience on the front lines of the war on drugs over the last thirty years made them an invaluable source of information for a narrative of one of the most complex, poorly reported, and misunderstood chapters in our recent past.' Eric Newman, Executive Producer, 'Narcos' 'Manhunters grabs you from the first page and gives you a front-row seat into the harrowing hunt for the brutal narco trafficker Pablo Escobar. Two unlikely heroes recount their stories in a way that is both compelling and captivating.' Congresswoman Mary Bono 'A compelling read about the adventures of two true American law enforcement heroes who ultimately took on the world's first narco-terrorist, the world's most wanted criminal, the world's largest cocaine baron, Pablo Escobar, and won!' Barbara Comstock, former congresswoman   ...Show more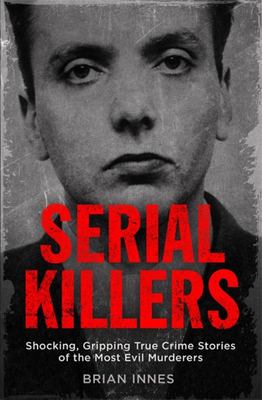 $19.99
AUD
Category: TRUE CRIME
The Terrifying Story of the Most Monstrous Serial Killers through History. Serial Killers are the most notorious and disturbing of all criminals, representing the very darkest side of humanity. Yet they endlessy fascinate and continue to capture the public's attention with their strange charisma and de adly deeds. From Jack the Ripper to Ted Bundy and the Moors Murderers Ian Brady and Myra Hindley, these killers transfix us with their ability to commit utterly savage acts of cruelty and depravity. Only with modern police detection methods and psychological profiling, have these figures that have existed throughout human history finally been identified in the deadliest category: serial killers. These methods, the killers' characters and their crimes are described here in fascinating and terrifyingly gripping detail. The whole history of serial killers is brought to life in 50 chapters, including: Herman Webster Mudget, Devil in the White City John Christie, 10 Rillington Place murders Zodiac Killer Ian Brady and Myra Hindley, The Moors Murderers Ted Bundy Fred and Rosemary West Jeffrey Dahmer Aileen Wuornos Harold Shipman, Dr Death   ...Show more
$34.99
AUD
Category: TRUE CRIME
This is the story of Christopher Wilder- the surf-loving son of a decorated naval war hero born in the suburbs of Sydney, who became the most wanted man in America - a psychopathic serial killer who slaughtered more than sixteen young women in the USA and is the prime suspect in the infamous Australian Wanda Beach murders. Wilder was handsome and charming, and time and time again he managed to convince beautiful young women that he was a fashion photographer looking to help them start a career in modelling. What followed were some of the most brutal, sadistic crimes the world has ever seen - as well as a years-long police operation, dogged by missed opportunities and bad decisions, to track the killer down. Featuring new evidence unearthed from case files and interviews with FBI agents, witnesses and survivors, some of whom have spoken for the first time since the horrendous crimes were committed, The Pretty Girl Killer takes us right into the mind and moment of one of Australia's most heinous exports. ...Show more
$27.99
AUD
Category: TRUE CRIME
Richard "The Ice Man" Kuklinski led a double life beyond anything ever seen on The Sopranos, becoming one of the most notorious professional assassins in American history while hosting neighborhood barbecues in suburban New Jersey. Now, after 240 hours of face-to-face interviews with Kuklinski and his w ife and daughters, author Philip Carlo tells his extraordinary story.Kuklinski was Sammy "The Bull" Gravano's partner in the killing of Paul Castellano at Spark's Steakhouse. John Gotti hired him to kill the neighbor who accidentally ran over his child. For an additional price, he would make victims suffer; he conducted this sadistic business with cold-hearted intensity, never disappointing his customers. By his own estimate, he killed over two hundred men, taking enormous pride in his variety and ferocity of technique.Kuklinski's story, once known, captivated the public and became the subject of three HBO documentaries about which the New York Times raved "Few viewers are ever likely to forget this thoroughly chilling portrait. As for possible movie competition, it would work on the level of The Silence of the Lambs." ...Show more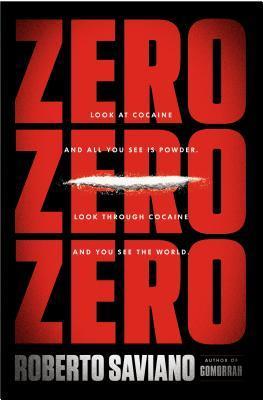 $32.99
AUD
Category: TRUE CRIME
In Zero Zero Zero, Roberto Saviano maps the international cocaine trade. He investigates the evolution of cocaine trafficking, from Mexican drug cartels to money laundering through Wall Street. Tracking cocaine's physical journey - from South America to the beaches of Miami and the streets of New York, and on to Africa and throughout Europe and even further to China and India - Saviano follows the human trail of users, victims and traffickers. First-hand accounts will show how the global sale and consumption of cocaine has radically altered economies over recent decades, and has impacted societies globally. With these stories, Saviano makes a secret world readable. ...Show more
$19.99
AUD
Category: TRUE CRIME
From the internationally bestselling author of Hotel Kerobokan and Operation Playboy and co-author of Schapelle Corby's autobiography, this is the incredible inside account of Bali's hidden drug world."a unique, uncensored insight into a hidden world." The ChronicleIt's snowing in Bali. Among Bali's dru g dealers it's the code for a huge cocaine shipment having just landed. For the men who run the country's drug empires, it's time to get rich and party hard.Snowing in Bali is the story of the drug trafficking and dealing scene that's made Bali one of the world's most important destinations in the global distribution of narcotics. With its central location to the Asia Pacific market, its thriving tourist industry to act as cover for importation, and a culture of corruption that can easily help law enforcement turn a blind eye, Bali has long been a paradise for traffickers as well as for holiday-makers.Kathryn Bonella, bestselling author of Hotel Kerobokan and Operation Playboy, has been given extraordinary access into the lives of some of the biggest players in Bali's drug world, both past and present. She charts their rise to incredible wealth and power, and their drug-fuelled lifestyles, filled with orgies, outrageous extravagance and surfing. But running international drug empires in Bali can also be a highly risky business, with terrible consequences for those caught and convicted. ...Show more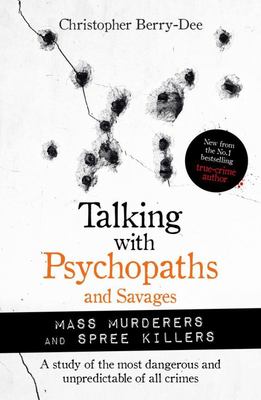 $29.99
AUD
Category: TRUE CRIME
The leading writer and criminologist directs his uncompromising gaze on a growing phenomenon - so-called 'rampage killers', whose random multiple killings invariably leave entire communities in shock and mourning.