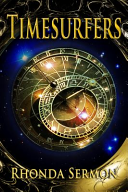 $16.99
AUD
Category: TEEN FICTION
"You've misunderstood. It's not a choice. It's a destiny." When fifteen year old Cate accidentally brings a dead cheerleader back to life her connection to the secretive Timesurfers is revealed. The Timesurfers travel through time and battle the powerful dark forces intent on manipulating history. Cate must discover her powers, choose a side and end a centuries old war. No pressure. ( Ages 12 & up) ...Show more
$17.99
AUD
Category: TEEN FICTION | Series: Omte Origins Ser.
Welcome to a world in the shadow of our own, a fairy-tale land where the dangers are real . . . In this second book in the Omte Origins trilogy, Amanda Hocking creates a new adventure in her much-loved Trylle universe. Will she finally discover her true home? In the beautiful city of Merellä, Ulla, Pan and Eliana made an incredible discovery. Determined to learn more, they embark on a quest that takes them across the world, to find an ancient city that may hold the key to Ulla's heritage. But powerful enemies are close behind – and they're catching up fast. While Ulla and Pan race to unlock the past, they discover an earth-shattering secret. This will challenge everything they thought they knew about the troll world. And Eliana must make a difficult choice, with far-reaching consequences. As their enemies draw closer, even the strongest bonds of friendship will be tested. But will they break at last? ...Show more
Yes No Maybe So
by Becky Albertalli; Aisha Saeed
$17.99
AUD
Category: TEEN FICTION
A book about the power of love and resistance from New York Times bestselling authors Becky Albertalli and Aisha Saeed. YES: Jamie Goldberg is cool with volunteering for his local state senate candidate--as long as he's behind the scenes. When it comes to speaking to strangers (or, let's face it, speak ing at all to almost anyone) Jamie's a choke artist. There's no way he'd ever knock on doors to ask people for their votes...until he meets Maya. NO: Maya Rehman's having the worst Ramadan ever. Her best friend is too busy to hang out, her summer trip is canceled, and now her parents are separating. Why her mother thinks the solution to her problems is political canvassing--with some awkward dude she hardly knows--is beyond her. MAYBE SO: Going door to door isn't exactly glamorous, but maybe it's not the worst thing in the world. After all, the polls are getting closer--and so are Maya and Jamie. Mastering local activism is one thing. Navigating the cross-cultural crush of the century is another thing entirely.   ...Show more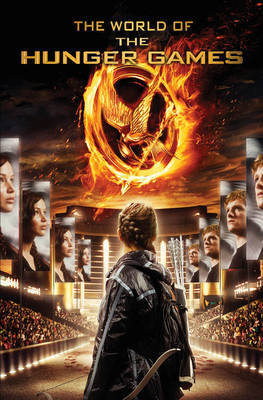 $22.99
AUD
Category: TEEN FICTION | Series: The Hunger Games
Welcome to Panem, the world of The Hunger Games. This is the definitive, richly illustrated, full-colour guide to all the districts of Panem, all the participants in The Hunger Games, and the life and home of Katniss Everdeen. This is a must-have for fans of both the "Hunger Games" novels and the new "H unger Games" film. ...Show more
$16.99
AUD
Category: TEEN FICTION
A young messenger. A secret mission. A kingdom in peril. New edition of Tonke Dragt's classic adventure story to tie in with the major Netflix series. When Tiuri answers a desperate call for help, he finds himself on a perilous mission that could cost him his life. He must deliver a secret letter to th e King who lives across the Great Mountains - a letter upon which the future of the entire realm depends. It means abandoning his home, breaking all the rules and leaving everything behind - even the knighthood he has dreamed of for so long. The fate of a kingdom depends on just one person.He must trust no one.He must keep his true identity secret.Above all, he must never reveal what is in the letter. ...Show more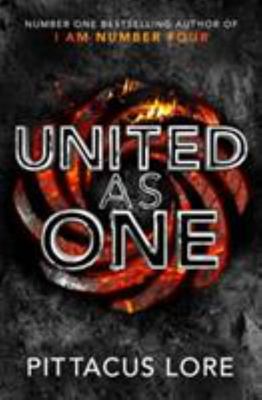 $22.99
AUD
Category: TEEN FICTION | Series: The Lorien Legacies
The seventh and final book in the #1 New York Times bestselling I Am Number Four series! With United as One, this action-packed series comes to a surprising, breathtaking, and utterly satisfying conclusion. The Garde didn't start this war, but they'll do whatever it takes to end it once and for all. . . . The Mogadorians have invaded Earth. Their warships loom over our most populated cities, and no country will risk taking them head on. The Garde are all that stand in the way, but they'll need an army of their own to win this fight. They've teamed up with the US military, but it might not be enough. The Garde need reinforcements, and they've found them in the most unexpected place. Teenagers from across the globe, like John Smith's best friend, Sam, have developed abilities. So John and the others must get to them before the Mogs, because if they don't their enemies will use these gifted teens for their own sinister plan. But after all the Mogadorians have taken from John--his home, his family, his friends, and the person he loves most--he might not want to put any more lives in danger. He's got nothing left to lose, and he's just discovered he has been given an incredible new Legacy. Now he can turn himself into the ultimate weapon. So will he risk his life to save the world, or will he realize that power in numbers will save us all? ...Show more
$19.99
AUD
Category: TEEN FICTION | Reading Level: near fine
Amelia Westlake meets My Favorite Murder in this debut from a terrific new voice in Australian YA. Combines a realistic story about high school drama and toxic friendship with true crime - the endlessly fascinating Somerton Man or Taman Shud mystery. 15-year-old Lara Laylor feels like supporting charact er in her own life. She's Ashley's best friend, she's Hannah's sister-she's never just Lara. When new history teacher Mr. Grant gives her an unusual assignment: investigating the mystery of the Somerton Man. Found dead in on an Adelaide beach in 1948, a half-smoked cigarette still in his mouth and the labels cut out of his clothes, the Somerton Man has intrigued people for years. Was he a spy? A criminal? Year 10 has plenty of mysteries of its own: boys, drama queen friends, and enigmatic new students. When they seem just as unsolvable as a 60-year-old cold case, Lara finds herself spending more and more time on the assignment. But Mr Grant himself may be the biggest mystery of all... Interspersed with fictionalised snapshots of the Somerton Man investigation, ALL THAT IMPOSSIBLE SPACE is a coming of age novel exploring toxic friendships and the balance of power between teacher and student, perfect for fans of Cath Crowley and Fiona Wood. ...Show more
$17.99
AUD
Category: TEEN FICTION
From the author of the New York Times bestseller Wilder Girls comes a twisty thriller about a girl whose past has always been a mystery - until she decides to return to her mother's hometown . . . where history has a tendency to repeat itself.Ever since Margot was born, it's been just her and her mother . No answers to Margot's questions. No history to hold on to. Just the two of them, stuck in their run-down apartment, struggling to get along.But that's not enough for Margot. She wants family. She wants a past. And when she finds a photograph pointing her to a town called Phalene, she leaves. But when Margot gets there, it's not what she bargained for.Margot's mother left for a reason. But was it to hide her past? Or was it to protect Margot from what's still there?Burn Our Bodies Down is a devastating and visceral horror-thriller about survival, the environment and family secrets the human condition from YA author Rory Power. ...Show more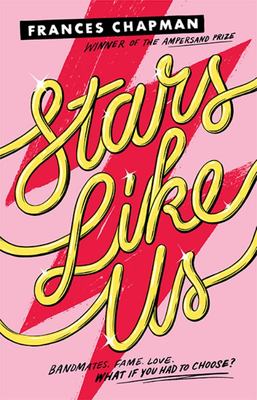 $19.99
AUD
Category: TEEN FICTION
From the winner of the Ampersand Prize comes this smart, swoony LGBTQ YA novel about a teenage band on the way to the top - so long as they can hold it together.   Liliana's hitting all the wrong notes. She's a sixteen-year-old exchange student with a secret crush on Carter, her new band's smoking hot g uitarist - but she's also got a girlfriend back home.   So when she writes a song about him and it lands the band a record deal, she quickly realises she's in hot water.   Soon, Liliana will have to choose - between an alluring boy and the girl she left behind, between love and lust, and between the fame that beckons and staying true to the music that's in her heart.   With shades of hit TV series Nashville, the musical passion of Nick and Norah's Infinite Playlist and the band drama of Fleetwood Mac, this brilliant own-voices YA debut is perfect for music lovers everywhere.     ...Show more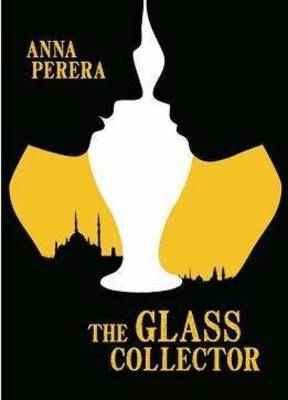 $5.00
AUD
$19.99
(74% off)
Category: TEEN FICTION
In Cairo, fifteen-year-old Aaron makes a living out of gathering garbage; as a member of the despised Zabbaleen, this is his fate. But Aaron has dreams. Every day he dreams of Rachel. He dreams that they will make a life together, far from the smells, cruelty and squalor of their daily existence. Age 12 +. ...Show more
$16.99
AUD
Category: TEEN FICTION
EIGHTEEN WEEKS ON THE SUNDAY TIMES BESTSELLER LIST Teen dance prodigy, breakout Dance Moms star, and judge on So You Think you Can Dance: The Next Generation, Maddie Ziegler presents her uplifting coming-of-age memoir about following her dreams and working hard to achieve success in both the dance worl d and in life.  Maddie Ziegler had hoped to become a star - she just didn't know how soon that day would come. At just eight years old, she was cast on the hit reality TV show Dance Moms and quickly won the hearts of fans everywhere with her natural talent and determination. Soon, she was catching eyes all over - including those of pop superstar Sia, who handpicked her to star in the incredibly popular music video 'Chandelier'. The rest, as they say, is history. In this inspirational memoir, Maddie explains the hard work she put in to her rise to stardom and how she keeps her balance along the way - starring in music videos, going on tour and becoming an actress in The Book of Henry, with Naomi Watts and Jacob Tremblay. She also answers her fans' burning questions with wise advice she's learned on her journey. With honesty, charm and humour, Maddie offers her unique perspective on making her way in the world as a young teenager, reflecting on the lessons she's learned - and preparing for the exciting road ahead.  ...Show more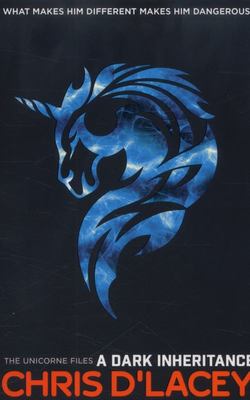 $15.99
AUD
Category: TEEN FICTION | Series: The\Unicorne Files Ser.
The "New York Times"-bestselling author of the Last Dragon Chronicles begins a new series. After Michael Malone discovers that he can alter reality, he's recruited by a secret organization that investigates paranormal phenomena. But Michael aims to find out what happened to his father, who mysteriously vanished three years earlier. ...Show more