$44.99
AUD
Category: SPORT
Australia's best surf writer brings to life the wild, bold, brave story of Australian surfing from the 60s to the present through the stories of Surfing Australia's Hall of Fame surfers and contemporary surfing legends. Golden Daze is a compelling memoir of Australian surfing through a year in the life of Australia's top surfers. Starting in 1963, renowned surfing journalist Sean Doherty charts the history of surfing through the stories of Surfing Australia's Hall of Fame inductees. Taking a year and a surfer at a time, he will reveal what they did, where they surfed and their life events in fascinating depth and detail. Illustrated with unpublished images from the surfers' private collections, these stories also give a vivid sense of the shifting world around them, particularly in the ever-changing realm of surfing. Golden Daze opens in 1963 with Peter Troy jumping ship in Melbourne with a surfboard under his arm, embarking on his fabled surfing odyssey that saw him introducing surfing to Brazil, being crowned European champion, hitching alone across the Kalahari Desert and watching an unknown band from Liverpool called the Beatles. 1964 is Midget Farrelly's story of winning the first world title on home sand at Manly Beach. In 1969 Wayne Lynch goes down the coast, avoiding the Vietnam draft. And in 1971, Alby Falzon stumbles upon the island of Bali while shooting his humble surf movie Morning of the Earth. The book brings to life the 60s, 70s, 80s, 90s and noughties through the eyes of the Australian surfers who defined them best, ending today with stories of potential Hall of Famers, contemporary stars like Mick Fanning, Joel Parkinson and Tyler Wright. Part journal, part biography, part surf culture memoir, Golden Daze gives a fascinating insight into Australian surfing and what makes it so unique. ...Show more
$29.99
AUD
Category: SPORT
This totally revised and updated guide covers all Australian fish species.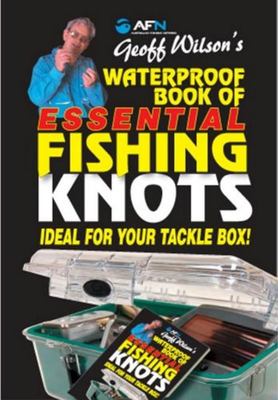 $6.99
AUD
Category: SPORT
This handy pocket-sized guide shows you how to tie knots just like an expert. These knots are essential and at times difficult to remember. You can take this book whenever you go fishing. It fits in a tackle box, glove box, pocket - anywhere! The heavy waterproof pages with spiral binding will stay open and flat for easy reading, even under the most adverse weather conditions. ...Show more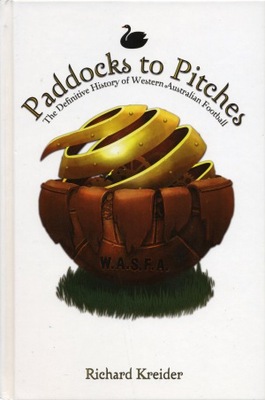 $49.99
AUD
Category: SPORT
$14.99
AUD
Category: SPORT
The Australian Fish ID Pocket Guide is an invaluable reference for any angler, freshwater or saltwater, wanting to identify their catch. It contains detailed descriptions and accurate illustrations of each fish, as well as diagrams of the best rigs to catch them. Includes freshwater sportfish, freshwate r bait, sharks, estuary / surf species, reef species, pelagic species, invertebrate species and saltwater bait species. Whatever fish you're chasing you'll find all the information you need to catch it and identify it in this comprehensive book. ...Show more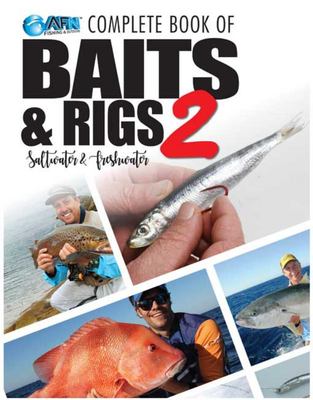 $16.99
AUD
Category: SPORT
Over 36 fresh and saltwater baits and rigs explained in detail. Full colour and easily followed rigging illustrations and photographs. Concise text about each bait, where to find it, how to collect it and how to rig and use it to catch our most popular salt and freshwater recreational fish species!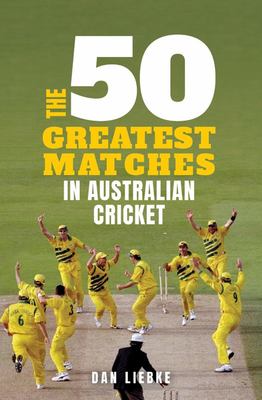 $32.99
AUD
Category: SPORT
What makes a cricket match truly great? Is it broken records or heroic defences? Tight victories or humiliating defeats? A classic sledge that sticks in the mind? Or is it those incredible stories and monumental moments that make some contests live on forever? Matthew Hayden scoring 380 against Zimbabw e might qualify for the record books, but not for this book: these are the Tests, ODIs and T20 matches that transcend the numbers and will be talked about long after the participants have hung up their pads. Relive the breathtaking ties, impossible chases, and even the devastating losses that created cricket legends as we count down to the greatest match with sports journalist and cricket tragic Dan Liebke. An essential collection of cricketing tales for any fan of our national sport. ...Show more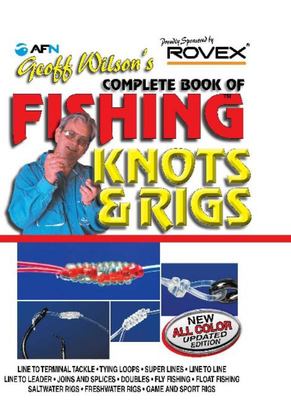 $16.99
AUD
Category: SPORT
In this latest and fully revised edition of Geoff Wilson's Complete Book of Fishing Knots and Rigs more than a dozen new knots have been included to make this book the most comprehensive fishing knot technical manual available today. Geoff takes anglers through the precise methods and processes needed t o tie the sometimes difficult knots that modern fishing lines require. ...Show more