$32.99
AUD
Category: SCI-FI
To Sleep in a Sea of Stars is a brand new epic novel from New York Times bestselling author Christopher Paolini. Exploring new worlds is all Kira Navarez ever dreamed of doing. But now she has found her nightmare.  On a distant planet ripe for a colony, she has discovered a relic previously unseen by hu man eyes.   It will transform her entirely and forever.   Humanity will face annihilation.   She is alone. We are not.   There is no going back.     ...Show more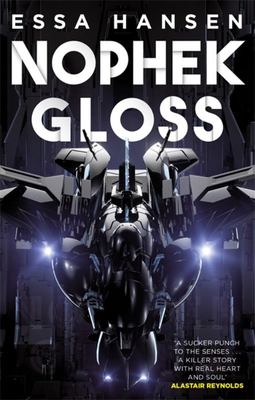 $22.99
AUD
Category: SCI-FI | Series: The\Graven Ser.
When a young man's planet is destroyed, he sets out on a single-minded quest for revenge across the galaxy in Nophek Gloss, the first book in this epic space opera trilogy debut -- perfect for fans of Revenger and Children of Time.   Caiden's planet is destroyed. His family gone. And, his only hop e for survival is a crew of misfit aliens and a mysterious ship that seems to have a soul and a universe of its own. Together they will show him that the universe is much bigger, much more advanced, and much more mysterious than Caiden had ever imagined. But the universe hides dangers as well, and soon Caiden has his own plans.   He vows to do anything it takes to get revenge on the slavers who murdered his people and took away his home. To destroy their regime, he must infiltrate and dismantle them from the inside, or die trying. ...Show more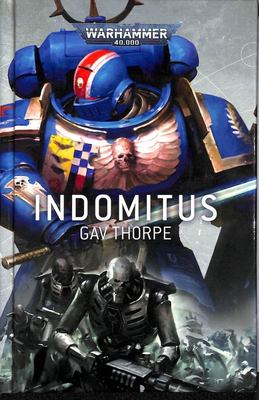 $40.00
AUD
Category: SCI-FI | Series: Warhammer 40,000 Ser.
The Indomitus Crusade begins For nearly ten years, the Indomitus Crusade has waged a war of defiance and reconquest in the war-torn Imperium. Attached to Crusade Fleet Quintus - dubbed the Cursed Fleet by many - the Ultramarines of the Ithraca's Vengeance are drawn to a stricken world. With millions en slaved, a malign necron technology siphons the souls of the innocent and heralds the Silent Kingdom's expansion. The Ultramarines face an impossible decision: mount a desperate last stand to destroy the Pariah Nexus, or break away and damn the entire sector to bring word of this ancient foe's resurgence to the only being capable of halting it - the Lord Primarch Roboute Guilliman. ...Show more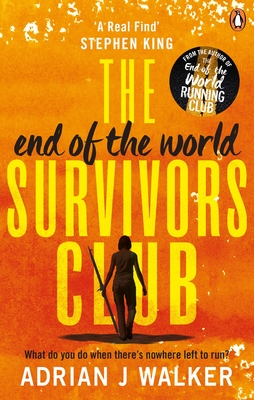 $19.99
AUD
Category: SCI-FI
In THE END OF THE WORLD RUNNING CLUB Edgar Hill ran 550 miles after an apocalypse to try and find his family. He had it easy. This is his wife's story. Beth Hill has survived the apocalypse with a baby and toddler in tow. And what's more she's done it alone - without her husband's help. He's never be en any help. But when disaster strikes and someone steals her kids, she knows what she has to do. The new world might be very different- no government, no law, no infrastructure and a whole lot more ocean than there used to be. But one thing hasn't changed - the lengths a mother will go to save her family... ...Show more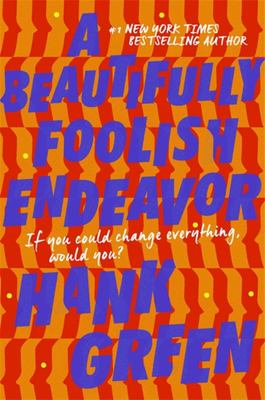 $29.99
AUD
Category: SCI-FI
The hugely anticipated sequel to Hank Green's #1 New York Times bestselling debut novel, An Absolutely Remarkable Thing The statutes disappeared the same way they appeared, in an instant. While they were on Earth, they caused confusion and destruction without ever lifting a finger. Well, that's not exa ctly true. Part of their impact was the untimely death of April May: a young woman who stumbled into their path and named them the Carls, gaining viral fame and putting herself in the middle of an avalanche of conspiracy theories. Now, the world is as confused as ever. Andy has picked up April's mantle of fame, speaking at conferences and online about the world post-Carls; Maya, ravaged by grief, begins to follow a string of mysteries that she is convinced will lead her to April; and Miranda infiltrates a new scientific operation . . . one that might have repercussions beyond anyone's comprehension. As they each get further down their own paths, a series of clues arrive - mysterious books that seem to predict the future and control the actions of their readers - which seem to suggest April may be very much alive . . . But there's a new threat. A growing force that wants to control our reality. Did the Carls ever really leave us, and what happens if they're here to stay? A Beautifully Foolish Endeavor is a bold and brilliant conclusion that asks whether anyone has the right to change the world forever. ...Show more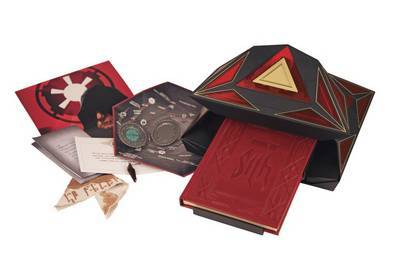 $99.99
AUD
Category: SCI-FI | Series: Star Wars
The Sith have existed for centuries. As Sith Lords rose to power, some chose to record their philosophy, exploits, and schemes to seize control of the galaxy. When they fell, their knowledge vanished. Or so it seemed...Over the years, their writings were passed among select Sith - and even Jedi - who ad ded their comments to the rare pages. In his quest for total domination, Darth Sidious tracked down what remained of the five most legendary dark side texts. Drawing from that knowledge, he wrote a sixth text - his own manifesto. These documents, along with several collected Sith objects, form the...Book of Sith. Within a black-and-red pyramid-shaped case, this collection has remained hidden for generations. Now with the touch of a button, all who are tempted may unlock the power and madness, and delve into the dark side...Recovered texts: A chronicle by Sorzus Syn; A war journal by Darth Malgus; A course book by Darth Bane; An instruction manual by Mother Talzin; A scientific journal by Darth Plagueis; Darth Sidious' manifesto. Removable items: A scrap of a Sith burial shroud; A battle map from the Great Galactic War; A Sith lightsaber crystal; A Nightsister talisman; A diagram detailing Palpatine's political strategies during the Clone Wars; A propaganda poster for the Galactic empire. ...Show more
$22.99
AUD
Category: SCI-FI | Series: The\Expanse Ser.
BEST SERIES - HUGO AWARDS 2020 Leviathan Wakes is James S. A. Corey's first novel in the epic, New York Times bestselling series the Expanse, a modern masterwork of science fiction where humanity has colonized the solar system. Two hundred years after migrating into space, mankind is in turmoil. When a reluctant ship's captain and washed-up detective find themselves involved in the case of a missing girl, what they discover brings our solar system to the brink of civil war, and exposes the greatest conspiracy in human history. Leviathan Wakes is the breakneck science fiction adventure that launched the epic bestselling Expanse series. ...Show more
$32.99
AUD
Category: SCI-FI | Reading Level: near fine
The highly anticipated sequel to the beloved worldwide bestseller Ready Player One, the near-future adventure that inspired the blockbuster Steven Spielberg film.   AN UNEXPECTED QUEST. TWO WORLDS AT STAKE. ARE YOU READY?  Days after winning OASIS founder James Halliday's contest, Wade Watts makes a dis covery that changes everything. Hidden within Halliday's vaults, waiting for his heir to find, lies a technological advancement that will once again change the world and make the OASIS a thousand times more wondrous--and addictive--than even Wade dreamed possible.   With it comes a new riddle, and a new quest -- a last Easter egg from Halliday, hinting at a mysterious prize. And an unexpected, impossibly powerful, and dangerous new rival awaits, one who'll kill millions to get what he wants.   Wade's life and the future of the OASIS are again at stake, but this time the fate of humanity also hangs in the balance.  Lovingly nostalgic and wildly original as only Ernest Cline could conceive it, Ready Player Two takes us on another imaginative, fun, action-packed adventure through his beloved virtual universe, and jolts us thrillingly into the future once again.   ...Show more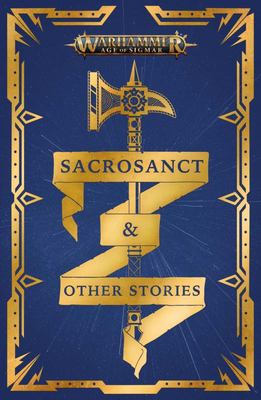 $12.00
AUD
Category: SCI-FI | Series: Warhammer: Age of Sigmar Ser.
New to Warhammer Age of Sigmar fiction? This is a great way to get to grips with the worlds   Within this book you will find Sacrosanct, a fantastic new novella from C L Werner... A restless menace threatens the town of Wyrmditt. Stirred from his grave by fell magic, Sabrodt, the Shrouded King, seeks dominion over the kingdom he failed to claim in life. So great is the terror inflicted upon the lands by Sabrodt and his nighthaunts that Sigmar, God-King, sends a retinue of his warriors most skilled in the art of Azyrite magic to liberate the town. The Stormcast Eternals of the Sacrosanct Chamber are warrior-wizards, imbued with arcane knowledge and the power to wield the energies of the storm in battle. Leading the retinue is Knight-Incantor Arnhault, a formidable mage who has studied the histories of Sabrodt's kingdom. But the fight against the Shrouded King will challenge Arnhault's mettle like none other - especially when he discovers that the Undead knows more about his past than he does. Also within this book is a host of awesome short stories giving you a flavour of the many warring armies that exist within the worlds of Warhammer Age of Sigmar.   Authors include: C L Werner, Josh Reynolds, Nick Horth, David Annandale, Guy Haley, David Guymer and Gav Thorpe.   ...Show more