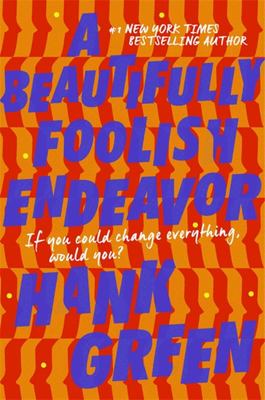 $29.99
AUD
Category: SCI-FI
The hugely anticipated sequel to Hank Green's #1 New York Times bestselling debut novel, An Absolutely Remarkable Thing The statutes disappeared the same way they appeared, in an instant. While they were on Earth, they caused confusion and destruction without ever lifting a finger. Well, that's not exa ctly true. Part of their impact was the untimely death of April May: a young woman who stumbled into their path and named them the Carls, gaining viral fame and putting herself in the middle of an avalanche of conspiracy theories. Now, the world is as confused as ever. Andy has picked up April's mantle of fame, speaking at conferences and online about the world post-Carls; Maya, ravaged by grief, begins to follow a string of mysteries that she is convinced will lead her to April; and Miranda infiltrates a new scientific operation . . . one that might have repercussions beyond anyone's comprehension. As they each get further down their own paths, a series of clues arrive - mysterious books that seem to predict the future and control the actions of their readers - which seem to suggest April may be very much alive . . . But there's a new threat. A growing force that wants to control our reality. Did the Carls ever really leave us, and what happens if they're here to stay? A Beautifully Foolish Endeavor is a bold and brilliant conclusion that asks whether anyone has the right to change the world forever. ...Show more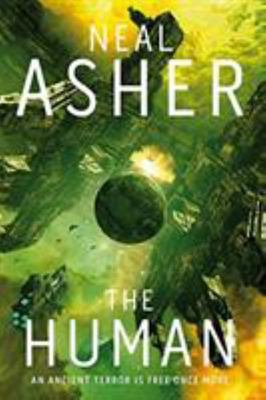 $32.99
AUD
Category: SCI-FI | Series: Rise of the Jain Ser.
An entire galaxy hangs in the balance . . .A Jain warship has risen from the depths of space, emerging with a deadly grudge and a wealth of ancient yet lethal technology. It is determined to hunt down the alien Client, and will annihilate all those who stand in its way. So Orlandine must prepare humanit y's defence.Both humanity and the Prador thought their ancient foe - the Jain - had perished in a past age. And they resolve to destroy these outliers at any cost. Orlandine wants the Client's inside knowledge to act, but the Client has her own agenda. Earth Central therefore looks to the Prador for alliance, after the Jain destroy their fleet. However, not everyone is happy with this, and some will do anything to shatter this fragile coalition.As the Jain warship makes its way across the galaxy, it seems unstoppable. Human and Prador forces alike struggle to withstand its devastating weaponry. Orlandine's life work is to neutralize Jain technology, so if she can't triumph, no one can. But will she become what she's vowed to destroy?The Human is the final book in Neal Asher's Rise of the Jain trilogy.'Neal Asher's books are like an adrenaline shot targeted directly for the brain' John Scalzi, author of the Old Man's War series'Magnificently awesome. Then Asher turns it up to eleven' Peter F. Hamilton on the first in the trilogy, The Soldier ...Show more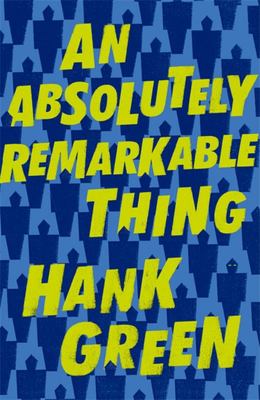 $29.99
AUD
Category: SCI-FI
In his much-anticipated debut novel, Hank Green--cocreator of Crash Course, Vlogbrothers, and SciShow--spins a sweeping, cinematic tale about a young woman who becomes an overnight celebrity before realizing she's part of something bigger, and stranger, than anyone could have possibly imagined.   The Carls just appeared.   Roaming through New York City at three a.m., twenty-three-year-old April May stumbles across a giant sculpture. Delighted by its appearance and craftsmanship--like a ten-foot-tall Transformer wearing a suit of samurai armor--April and her friend, Andy, make a video with it, which Andy uploads to YouTube. The next day, April wakes up to a viral video and a new life. News quickly spreads that there are Carls in dozens of cities around the world--from Beijing to Buenos Aires--and April, as their first documentarian, finds herself at the center of an intense international media spotlight.   Seizing the opportunity to make her mark on the world, April now has to deal with the consequences her new particular brand of fame has on her relationships, her safety, and her own identity. And all eyes are on April to figure out not just what the Carls are, but what they want from us.   Compulsively entertaining and powerfully relevant, An Absolutely Remarkable Thing grapples with big themes, including how the social internet is changing fame, rhetoric, and radicalization; how our culture deals with fear and uncertainty; and how vilification and adoration spring for the same dehumanization that follows a life in the public eye. The beginning of an exciting fiction career, An Absolutely Remarkable Thing is a bold and insightful novel of now. ...Show more
$32.99
AUD
Category: SCI-FI | Series: Dragon Empire Ser.
The compulsive conclusion to the Dragon Empire trilogy from sci-fi superstar Kylie Chan. Life seems settled for Jian in the Dragon Empire. She's comfortable in her position as Captain of the Imperial Guard and content with her unusual domestic arrangements. But when trouble stirs at the edge of the Em pire, they discover that the Cat Republic has been hiding a powerful and dangerous force that could destroy everything the Empire represents. Jian and her family must work together to save the Empire - and travel further than any dragon has ever gone. PRAISE FOR THE DRAGON EMPIRE SERIES: 'A smart, slick read that keeps the reader in suspense' Canberra Weekly 'I had so much fun reading this - adorable characters, seductive dragons, narcissist cats, crazy imagination and lots of wisdom' Lian Hearn ...Show more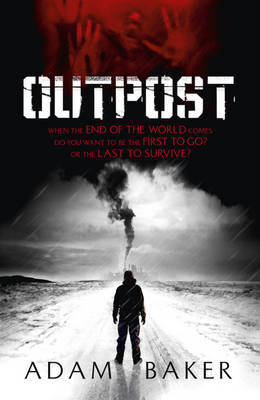 $21.99
AUD
Category: SCI-FI
They took the job to escape the world They didn't expect the world to end. Kasker Rampart: a derelict refinery platform moored in the Arctic Ocean. A skeleton crew of fifteen fight boredom and despair as they wait for a relief ship to take them home. But the world beyond their frozen wasteland has gone to hell. Cities lie ravaged by a global pandemic. One by one TV channels die, replaced by silent wavebands. The Rampart crew are marooned. They must survive the long Arctic winter, then make their way home alone. They battle starvation and hypothermia, unaware that the deadly contagion that has devastated the world is heading their way... ...Show more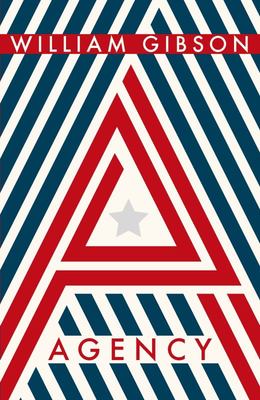 Agency
by William Gibson
$32.99
AUD
Category: SCI-FI
A thrilling dystopian novel imagining a world where Trump lost the election, from a master of science fiction.San Francisco, 2017. In an alternate time track, Hillary Clinton won the election and Donald Trump's political ambitions were thwarted.London, 22nd century. Decades of cataclysmic events have ki lled 80 per cent of humanity. A shadowy start-up hires a young woman named Verity to test a new product: a 'cross-platform personal avatar' that was developed by the military as a form of artificial intelligence.Meanwhile, characters in the distant future are using technological time travel to interfere with the election unfolding in 2017... ...Show more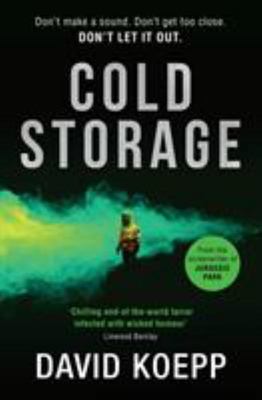 $29.99
AUD
Category: SCI-FI
The astonishing debut novel by the screenwriter of Jurassic Park: a wild and terrifying adventure about three strangers who must work together to contain a highly contagious, deadly organism. When Pentagon bioterror operative Roberto Diaz was sent to investigate a suspected biochemical attack, he found something far worse: a highly mutative organism capable of extinction-level destruction. He contained it and buried it in cold storage deep beneath a little-used military repository. Now, after decades of festering in a forgotten sub-basement, the specimen has found its way out and is on a lethal feeding frenzy. Only Diaz knows how to stop it. He races across the country to help two unwitting security guards -one an ex-con, the other a single mother. Over one harrowing night, the unlikely trio must figure out how to quarantine this horror again. All they have is luck, fearlessness, and a mordant sense of humour. Will that be enough to save all of humanity? PRAISE FOR COLD STORAGE 'To be simultaneously terrifying and hilarious is a masterstroke few writers can pull off, but Koepp manages in this incredible fiction debut that calls to mind a beautiful hybrid of Michael Crichton and Carl Hiassen. Cold Storage is sheer thrillery goodness, and riotously entertaining' Blake Crouch, New York Times bestselling author of Dark Matter 'A thrilling, funny, and unexpectedly moving joy ride' Scott Smith, New York Times bestselling author 'You might as well put your plans on ice for the next twenty-four hours, as all you'll be doing is reading this book.  The very definition of 'thriller,' David Koepp's Cold Storage grabs you and shakes you and ultimately leaves you grinning' Scott Frank, Academy Award-nominated writer of Logan and Out of Sight ...Show more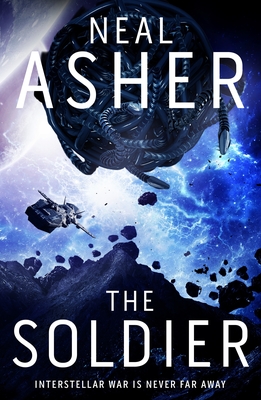 $32.99
AUD
Category: SCI-FI | Series: Rise of the Jain
In a far corner of space, on the very borders between humanity's Polity worlds and the kingdom of the vicious crab-like prador, is an immediate threat to all sentient life: an accretion disc, a solar system designed by the long-dead Jain race and swarming with living technology powerful enough to destro y entire civilizations. Neither the Polity or the prador want the other in full control of the disc, so they've placed an impartial third party in charge of the weapons platform guarding the technology from escaping into the galaxy: Orlandine, a part-human, part-AI haiman. She's assisted by Dragon, a mysterious, spaceship-sized alien entity who has long been suspicious of Jain technology and who suspects the disc is a trap lying-in-wait. Meanwhile, the android Angel is planning an attack on the Polity, and is searching for a terrible weapon to carry out his plans?a Jain super-soldier. But what exactly the super-soldier is, and what it could be used for if it fell into the wrong hands, will bring Angel and Orlandine's missions to a head in a way that could forever change the balance of power in the Polity universe. In The Soldier, British science fiction writer Neal Asher kicks off another Polity-based trilogy in signature fashion, concocting a mind-melting plot filled with far-future technology, lethal weaponry, and bizarre alien creations. ...Show more
$32.99
AUD
Category: SCI-FI
The Doors of Eden is an extraordinary feat of the imagination and a page-turning adventure. Adrian Tchaikovsky, Arthur C. Clarke Award-winning author, has excelled himself with this breathtaking novel. They thought we were safe. They were wrong. Four years ago, two girls went looking for monsters on Bod min Moor. Only one came back. Lee thought she'd lost Mal, but now she's miraculously returned. But what happened that day on the moors? And where has she been all this time? Mal's reappearance hasn't gone unnoticed by MI5 officers either, and Lee isn't the only one with questions. Julian Sabreur is investigating an attack on top physicist Kay Amal Khan. This leads Julian to clash with agents of an unknown power - and they may or may not be human. His only clue is grainy footage, showing a woman who supposedly died on Bodmin Moor. Dr Khan's research was theoretical; then she found cracks between our world and parallel Earths. Now these cracks are widening, revealing extraordinary creatures. And as the doors crash open, anything could come through. 'Inventive, funny and engrossing, this book lingers long after you close it' - Tade Thompson, Arthur C. Clarke Award-winning author of Rosewater Adrian Tchaikovsky is the author of Children of Time, Children of Ruin and many other novels, novellas and short stories. Children of Time won the Arthur C. Clarke award in its 30th anniversary year. ...Show more