$19.99
AUD
Category: POETRY
From award-winning, bestselling author Ibi Zoboi and prison reform activist Yusef Salaam of the Exonerated Five comes a powerful YA novel in verse about a boy who is wrongfully incarcerated. Perfect for fans of the Noughts & Crosses series and The Hate U Give. One fateful night, an altercation in a gentrifying neighbourhood escalates into tragedy. 'Boys just being boys' turns out to be true only when those boys are white.    Suddenly, at just sixteen years old, Amal Shahid's bright future is upended: he is convicted of a crime he didn't commit and sent to prison. Despair and rage almost sink him until he turns to the refuge of his words, his art. This never should have been his story. But can he change it?    With spellbinding lyricism, award-winning author Ibi Zoboi and prison reform activist Yusef Salaam tell a moving and deeply profound story about how one boy is able to maintain his humanity and fight for the truth, in a system designed to strip him of both. ...Show more
$49.99
AUD
Category: POETRY
Available for the first time, #1 New York Times bestselling author, rupi kaur, presents a gorgeous boxed set of her books milk and honey and the sun and her flowers.   Global sensation and internationally renowned author - rupi kaur's milk and honey celebrates the challenges and triumphs facing the mo dern woman. In strikingly personal, yet widely relatable poems accompanied by original illustrations, kaur challenges the idea that women should be quiet, gentle, and submissive and instead encourages women to be strong, powerful, and proud. Each of the four chapters ("the hurting," "the loving," "the breaking," and "the healing") serves a different purpose and explores the many kinds of pain and healing of life's experiences. From breakups to trauma, kaur leads readers through life's most bitter moments to find their hidden sweetness.   Paired with milk and honey in this exquisite boxed set: the sun and her flowers, a vibrant and transcendent journey about growth and healing. Ancestry and honouring one's roots. Expatriation and rising up to find a home within yourself. Divided into five chapters and illustrated in kaur's signature style, the sun and her flowers is a journey of wilting, falling, rooting, rising, and blooming. A celebration of love in all its forms. ...Show more
$29.99
AUD
Category: POETRY
Self-healing is the theme of the entire Pillow Thoughts series. Books II and III focus on healing the heart and mind, respectively, while Pillow Thoughts IV offers a balm for healing the soul. Have a cup of tea and let yourself feel.  
Throat
by Ellen van Neerven
$24.99
AUD
Category: POETRY
not in Aus, matebad things don't happen here our beaches are open they are not places where bloodied mattresses burn 'Throat' is the explosive second poetry collection from award-winning Mununjali Yugambeh writer Ellen van Neerven. Exploring love, language and land, van Neerven flexes their distinctive muscles and shines a light on Australia's unreconciled past and precarious present with humour and heart. Van Neerven is unsparing in the interrogation of colonial impulse, and fiercely loyal to telling the stories that make us who we are. ...Show more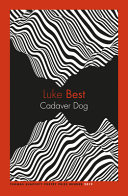 $24.99
AUD
Category: POETRY | Series: UQP Poetry Ser.
When an inland tsunami floods the foothills of a mountain city, a woman survives the inundation of her home, alone. This edgy, potent verse novel circles the scene like the cadaver dog whose work it is to search for those who are missing. Reimagining traditions of bush gothic and outback horror, Luke Be st crafts a terrifying and acute psychological portrait of grief and guilt. Loss, cowardice and trauma pulse through this singular and uncompromising narrative of ecological and personal disaster. ...Show more
$29.99
AUD
Category: POETRY | Reading Level: near fine
For fans of Milk & Honey and Chasers of the Light, the first collection of poetry by Instagram sensation Atticus. Love Her Wild is a collection of new and beloved poems from Atticus, the young writer who has captured the hearts and minds of hundreds of thousands of avid followers on his Instagram ac count @atticuspoetry In Love Her Wild, Atticus captures what is both raw and relatable about the smallest and the grandest moments in life: the first glimpse of a new love in Paris; skinny dipping on a summer's night; the irrepressible exuberance of the female spirit; or drinking whiskey in the desert watching the rising sun. With honesty, poignancy, and romantic flair, Atticus distils the most exhilarating highs and the heart-breaking lows of life and love into a few perfectly evocative lines, ensuring that his words will become etched in your mind and will awaken your sense of adventure. ...Show more
$29.99
AUD
Category: POETRY
New York Times bestselling author Gabbie Hanna delivers everything from curious musings to gut-wrenching confessionals in her long-awaited sophomore collection of poetry. In this thrilling installment of the inner-workings of Gabbie's mind, we're taken on a journey of self-loathing, self-reflection, an d, ultimately, self-acceptance through deeply metaphorical imagery, chilling twists on child-like rhymes, and popular turns of phrase turned on their heads. Through raw, provocative tidbits, Dandelion explores what it means to struggle with a declining mental health in a world where mental health is both stigmatized and trivialized. The poems range from topics of rage and despair to downright silliness, so if you don't know whether to laugh or cry, just laugh until you cry. Exclusive bonus content: a collection of uncomfortably honest personal essays about Gabbie's childhood and relationships. ...Show more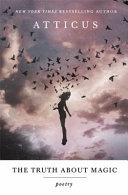 $29.99
AUD
Category: POETRY | Reading Level: near fine
From the internationally bestselling author of Love Her Wild and The Dark Between Stars comes The Truth About Magic, a fresh, awakened journey outwards. An adventure into the great unknown. It's about finding ourselves, our purpose, and the simple joys of life. It's about lavender fields, drinking white wine out of oak barrels in vineyards, laughing until you cry, dancing in wood barns with people you love until the sun comes up, eating food that makes you say, 'wow,' making love on sandy beaches on the coast of Spain. It's a vibrant, transcendent journey into growth. A book that will leave you smiling, energised and booking flights to far off beaches. ...Show more
$24.99
AUD
Category: POETRY | Reading Level: very good
A hardcover gift edition of Milk and Honey, the #1 New York Times bestselling poetry and prose collection by Rupi Kaur, which has sold over 3 million copies worldwide. Milk and Honey is a collection of poetry and prose about survival. About the experience of violence, abuse, love, loss, and femininity. This clothbound edition features deckled edge paper, a woven ribbon marker, and a foreword written by the author.  The book is divided into four chapters, and each chapter serves a different purpose. Deals with a different pain. Heals a different heartache. Milk and Honey takes readers through a journey of the most bitter moments in life and finds sweetness in them because there is sweetness everywhere if you are just willing to look. ...Show more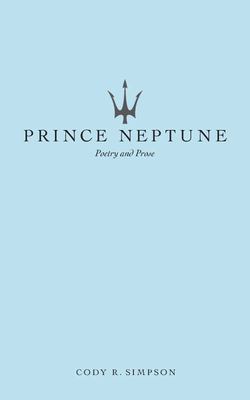 Prince Neptune
by Cody Simpson; Prince Neptune
$29.99
AUD
Category: POETRY
Jack Kerouac meets Arthur Rimbaud for the millennial generation. A debut poetry collection from LA-based Australian writer, singer, songwriter Cody Simpson who has penned hit songs and toured worldwide for the majority of his young life.   Conjuring vivid imagery and drawing from the four elements: ea rth, air, fire, and water, Prince Neptune presents poems and prose on themes of life, love, fame, escapism, environmentalism, with an overarching narrative of nature as a nod to the author's passion for the earth and the environment. Simpson's poetry combines themes of freedom and the ocean with the wisdom of an old soul. ...Show more
$34.99
AUD
Category: POETRY
Essentially, this is Clive James' desert island poems: a selection of his favourite verse and a personal commentary on each. The Fire of Joy was the final book Clive James completed before his death in 2019. It takes its title from the French expression Feu de Joie, which refers to a military celebrati on when all the riflemen of a regiment fire one shot after another in a wave of continuous sound: it is a reminder that the regiment's collective power relies on the individual, and vice versa. In this book, James has chosen a succession of English poems, exploding in sequence from Chaucer to the present day; they tell the story of someone writing something wonderful, and someone else coming along, reading it, and feeling impelled to write something even more wonderful. After a lifetime, these are the poems James found so good that he remembered them despite himself. In offering them to you, the main purpose of this book is to provide ammunition that will satisfy your urge to discover, learn and declaim verse. As well as his selection of poems, James offers a commentary on each: whether this is a biographical, historical or critical introduction to the poem, or a more personal anecdote about the role a particular poem has played in James's life, these mini essays provide the joy of James's enthusiasm and the benefit of his knowledge. Full of the flashing fires of poems you will not be able to forget, this book will ignite your passion and leave you with a contagious crackle rattling in your ears. ...Show more
$29.99
AUD
Category: POETRY
Now a New York Times bestseller From the internationally bestselling author of LOVE HER WILD comes THE DARK BETWEEN STARS, a new illustrated collection of heartfelt, whimsical, and romantic poems from Instagram poetry sensation, Atticus. Atticus has captured the hearts and minds of nearly 700k followe rs (including stars like Karlie Kloss, Emma Roberts, and Alicia Keys). In his second collection of poetry, The Dark Between Stars, he turns his attention to the dualities of our lived experiences = the inescapable connections between our highest highs and lowest lows. He captures the infectious energy of starting a relationship, the tumultuous realities of commitment, and the agonizing nostalgia of being alone again. While grappling with the question of how to live with purpose and find meaning in the journey, these poems offer both honest explorations of loneliness and our search for connection, as well as light-hearted, humorous observations. As Atticus writes poignantly about dancing, Paris, jazz clubs, sunsets, sharing a bottle of wine on the river, rainy days, creating, and destroying, he illustrates that we need moments of both beauty and pain = the darkness and the stars = to fully appreciate all that life and love have to offer. ...Show more