$19.99
AUD
Category: PICTURE BOOKS
A heart-warming celebration of all the wonderful ways kids are truly themselves.
$24.99
AUD
Category: Kids Australiana
Briggs is a much-loved hip-hop artist, screenwriter and producer, working on shows such as Matt Groening's Disenchantment and The Weekly with Charlie Pickering. Briggs won 'Film Clip of the Year' and was shortlisted for 'Artist of the Year' at the 2019 National Indigenous Music Awards. ·Kate Moon is a celebrated artist, mainly in animation Rachael Sarra is an emerging Indigenous artist from Brisbane Fresh, contemporary illustration and design – signifying a new chapter in children's Indigenous publishing.   ...Show more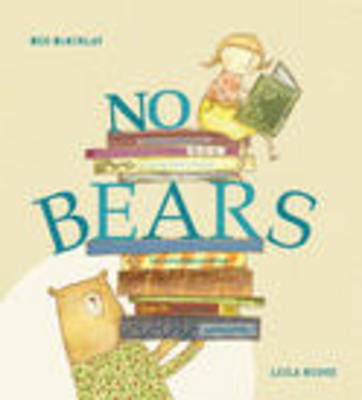 $27.95
AUD
Category: PICTURE BOOKS
Ruby is in charge of this book. And she'll tell you something right now. There are NO BEARS in it. Not even one. Ruby wants to tell you a story. A story with absolutely no bears. You don't need bears for a book. You need pretty things like fairies and princesses and castles. And maybe funny things and e xciting things - but definitely no bears! ...Show more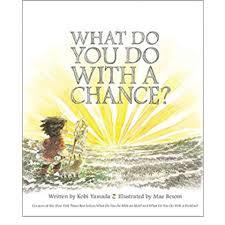 $29.99
AUD
Category: PICTURE BOOKS
The award–winning creators of The New York Times best sellers What Do You Do With an Idea? and What Do You Do With a Problem? return with a captivating story about a child who isn't sure what to make of a chance encounter and then discovers that when you have courage, take chances, and say yes to new ex periences, amazing things can happen. In this story, a child is visited by his first chance and unsure what to do with it, he lets it go. Later on, when a new chance arrives he reaches for it, but this time he misses and falls. Embarrassed and afraid, he begins ignoring each new chance that comes by, even though he still wants to take them. Then one day he realizes that he doesn't need to be brave all the time, just at the right time, to find out what amazing things can happen when he takes a chance… The final addition to the award-winning What Do You Do With…? picture book series created by New York Times best-selling author Kobi Yamada and illustrator by Mae Besom, What Do You Do With a Chance? inspires kids of all ages and parents alike to find the courage to go for the opportunities that come their way. Because you never know when a chance, once taken, might be the one to change everything. Praise for What Do You Do With a Chance? "This is a simple tale with a big message: about embracing life, overcoming fears and insecurities, and flying free."—Foreword Reviews "This is a book that will grow with readers: use it to inspire conversations of a philosophical nature as well as for practical problem-solving."—Kirkus Reviews "A read-aloud worthy of repeated reading, Yamada and Besom once again urge young readers to live inspired lives, to face their fears, and to know that the full range of their feelings makes them human."—The Children's Bookshelf "Children of all ages will be inspired to take chances as it 'just might be the start of something incredible."—School Library Journal "Yamada's relatable story urges readers of all ages to take the chances that come their way—they could be the start of something incredible."—BookPage ...Show more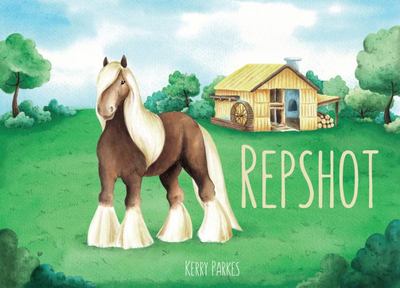 Repshot
by Kerry Parkes
$16.95
AUD
Category: PICTURE BOOKS
Repshot is a draft horse who proudly serves her community, pulling the daily milk supplies into town. One day, tragedy strikes Repshot's village when the mine collapses, trapping the miners inside. Can Repshot's courage and determination save the day?
$17.99
AUD
Category: PICTURE BOOKS
ITS BOOK WEEK! The time to dress up as your favourite character. Who goes too far? Who doesnt go far enough? And WHO will win first prize?! Find out in the wildest book week EVER!
$24.99
AUD
Category: PICTURE BOOKS
The first new Guess How Much I Love You picture-book story for 24 years! One day Big Nutbrown Hare is busy, but Little Nutbrown Hare wants to play so he goes off exploring on his own. He discovers another hare in a puddle – then realizes it's his reflection. He spots his shadow and wants to race it – o nly to find it's just as fast as him. Then up on Cloudy Mountain he finally finds someone to play with: a little snow white hare called Tipps. And she's real! This lovely new story is a wonderful companion to the classic picture-book Guess How Much I Love You; a charming tale about friendship with a delightful and original twist. ...Show more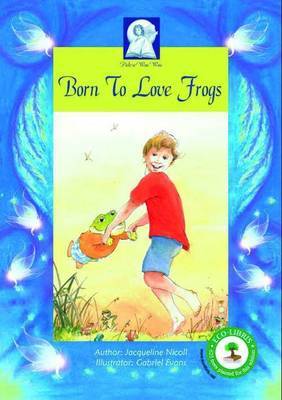 $14.95
AUD
Category: PICTURE BOOKS
One boy, through his love of nature, makes a plan and is helped by the magical realms to share his wisdom and inspire others.
$24.99
AUD
Category: PICTURE BOOKS
A mesmerising new story and instant classic from the beloved author of the best-selling ​Very Cranky Bear books.  Fancy Pants Tower is the biggest, shiniest building in the city. And Wolfred operates the lift. Each day he silently observes the extraordinary things he sees as he passes between the floors of the tower.  To his boss, Wolfred isn't important enough to notice. But Wolfred notices everything – big or small, normal or very, very strange ...   Wes Anderson's The Grand Budapest Hotel meets Helen Oxenbury's The Three Little Wolves and the Big Bad Pig in this hilariously oddball tale of Wolfred, an endearing elevator operator and writer, and the strange building he works in. ...Show more
$5.99
AUD
Category: PICTURE BOOKS | Series: Mr Men
Mr Messy was the messiest person you'd ever met in your whole life. He looked messy because he was messy in everything he did... The Mr Men and Little Miss have been delighting children for generations with their charming and funny antics. Bold illustrations and funny stories make Mr Men and Little M iss the perfect story time experience for children aged two up. Have you met them all?  ...Show more
$17.99
AUD
Category: PICTURE BOOKS
Hippo was a hippo. Nothing more, nothing less. Im so plain... he sighed. Hippo wishes he had something a little extra... like a long trunk or a fancy mane. So what happens when Hippo stumbles upon a turtle that can make all his wishes come true?!