$19.99
AUD
Category: PICTURE BOOKS
A heart-warming celebration of all the wonderful ways kids are truly themselves.
$17.99
AUD
Category: PICTURE BOOKS | Series: Pig the Pug
Pug was a Pug,and I'm sorry to say, he was shockingly lazy. Such a shameful display... Pig, the world's greediest pug, is back -- and he won't get off the couch! Pig spends all day, every day lounging around, binging snacks and TV. Trevor tries to convince him to come out and play, but Pig won't budge! Until one day, something happens to get Pig up off the couch once and for all... Rich with author-illustrator Aaron Blabey's signature rhyming text and unforgettable illustrations, Pig the Blob is a laugh-out-loud story that follows the seven previous books in the series (Pig the Pug, Pig the Winner, Pig the Elf, Pig the Star, Pig the Fibber, Pig the Stinker, and Pig the Tourist). ...Show more
$24.99
AUD
Category: Kids Australiana
Briggs is a much-loved hip-hop artist, screenwriter and producer, working on shows such as Matt Groening's Disenchantment and The Weekly with Charlie Pickering. Briggs won 'Film Clip of the Year' and was shortlisted for 'Artist of the Year' at the 2019 National Indigenous Music Awards. ·Kate Moon is a celebrated artist, mainly in animation Rachael Sarra is an emerging Indigenous artist from Brisbane Fresh, contemporary illustration and design – signifying a new chapter in children's Indigenous publishing.   ...Show more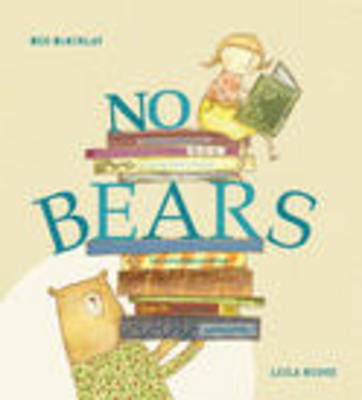 $27.95
AUD
Category: PICTURE BOOKS
Ruby is in charge of this book. And she'll tell you something right now. There are NO BEARS in it. Not even one. Ruby wants to tell you a story. A story with absolutely no bears. You don't need bears for a book. You need pretty things like fairies and princesses and castles. And maybe funny things and e xciting things - but definitely no bears! ...Show more
$16.99
AUD
Category: PICTURE BOOKS | Series: Bluey
Bluey loves to play Use the magnets to create games for Bluey, Bingo and their friends in the backyard, the forest and more. A fun-filled magnet book for kids of all ages. Blueyhas been a phenomenal success since airing on ABC KIDS in October 2018, amassing legions of dedicated fans and hugely popula r ranges of books, toys, clothes, games and more. It holds the coveted position of being the most watched program ever on ABC iView, with over 260 million plays for Series One, and is the winner of an International Emmy for Most Outstanding Children's Programme.   ...Show more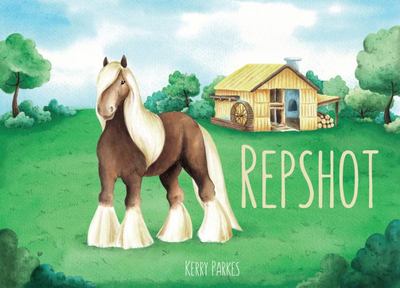 Repshot
by Kerry Parkes
$16.95
AUD
Category: PICTURE BOOKS
Repshot is a draft horse who proudly serves her community, pulling the daily milk supplies into town. One day, tragedy strikes Repshot's village when the mine collapses, trapping the miners inside. Can Repshot's courage and determination save the day?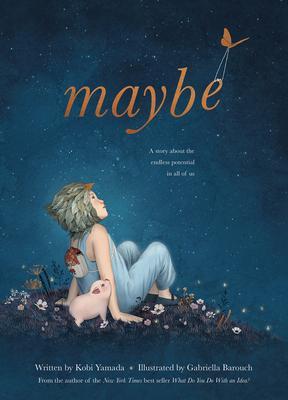 $29.99
AUD
Category: PICTURE BOOKS
"You are more amazing than you even know. New York Times best-selling author Kobi Yamada has written a story about the unbound potential you hold inside. With striking, realistic illustrations, it's a reminder that you were meant for incredible things. And maybe, just maybe, you will exceed your wildest dreams."--Provided by publisher. ...Show more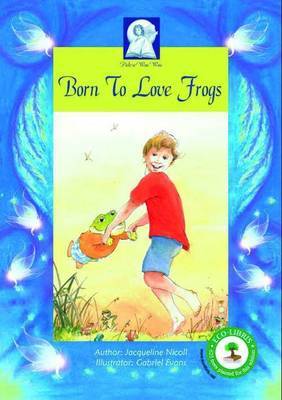 $14.95
AUD
Category: PICTURE BOOKS
One boy, through his love of nature, makes a plan and is helped by the magical realms to share his wisdom and inspire others.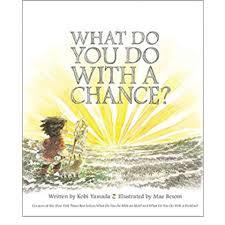 $29.99
AUD
Category: PICTURE BOOKS
The award–winning creators of The New York Times best sellers What Do You Do With an Idea? and What Do You Do With a Problem? return with a captivating story about a child who isn't sure what to make of a chance encounter and then discovers that when you have courage, take chances, and say yes to new ex periences, amazing things can happen. In this story, a child is visited by his first chance and unsure what to do with it, he lets it go. Later on, when a new chance arrives he reaches for it, but this time he misses and falls. Embarrassed and afraid, he begins ignoring each new chance that comes by, even though he still wants to take them. Then one day he realizes that he doesn't need to be brave all the time, just at the right time, to find out what amazing things can happen when he takes a chance… The final addition to the award-winning What Do You Do With…? picture book series created by New York Times best-selling author Kobi Yamada and illustrator by Mae Besom, What Do You Do With a Chance? inspires kids of all ages and parents alike to find the courage to go for the opportunities that come their way. Because you never know when a chance, once taken, might be the one to change everything. Praise for What Do You Do With a Chance? "This is a simple tale with a big message: about embracing life, overcoming fears and insecurities, and flying free."—Foreword Reviews "This is a book that will grow with readers: use it to inspire conversations of a philosophical nature as well as for practical problem-solving."—Kirkus Reviews "A read-aloud worthy of repeated reading, Yamada and Besom once again urge young readers to live inspired lives, to face their fears, and to know that the full range of their feelings makes them human."—The Children's Bookshelf "Children of all ages will be inspired to take chances as it 'just might be the start of something incredible."—School Library Journal "Yamada's relatable story urges readers of all ages to take the chances that come their way—they could be the start of something incredible."—BookPage ...Show more
$17.99
AUD
Category: PICTURE BOOKS
ITS BOOK WEEK! The time to dress up as your favourite character. Who goes too far? Who doesnt go far enough? And WHO will win first prize?! Find out in the wildest book week EVER!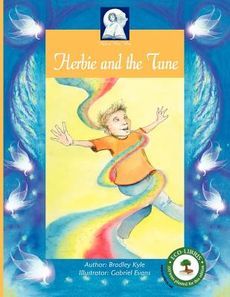 $14.95
AUD
Category: PICTURE BOOKS
Deep within every moment, there is pure joy. Set in a heavenly airport, this lovely allegory finds Herbie preparing for his flight to earth. What follows is the wonderful discovery that the tune (pure joy), can still be heard in the physical world. With thanks to the gentle guidance of the pilot, Herbie learns how to listen out for the tune ...Show more