$39.99
AUD
Category: PARENTING
"Never be ashamed of being different: it is this difference that makes you extraordinary and unique." This essential go-to guide gives you all the advice and tools you'll need to help you flourish and achieve what you want in life. From the answers to everyday questions such as 'Am I using appropriate body language?' and 'Did I say the wrong thing?', through to discussing the importance of understanding your emotions, looking after your physical and mental health and coping with anxiety and sensory overloads, award-winning neurodiversity campaigner Siena Castellon uses her own experiences to provide you with the skills to overcome any challenge. With practical tips on friendships, dating, body image, consent and appearance, as well as how to survive school and bullying, The Spectrum Girl's Survival Guide gives you the power to embrace who you are, reminding you that even during the toughest of teen moments, you are never alone. ...Show more
$34.99
AUD
Category: PARENTING
For boys, adolescence can be a confusing minefield and parents can be bewildered as how to best guide their precious sons. Many parents wake one day to find that their beautiful little boys have grown into silent, withdrawn, sometimes angry and often unmotivated tweens and teens. Well-known Australian author, parenting and resilience educator, and 'boy champion' Maggie Dent, offers parents and guardians a compassionate and practical guidebook, packed with advice and ground-breaking techniques on how to stay calm and:- Communicate effectively and defuse conflict- 'Unstick' an unmotivated son- Teach them to cope with loss and failure, and how to recover- Help them foster healthy friendships and intimate relationships- Navigate technology and the digital world. From Boys to Men empowers parents with insight, tips and a common-sense approach to help all boys - and their families - thrive as they progress through adolescence, offering hope for their bright futures as happy, healthy men.Featuring a Foreword by Michael Gurian   ...Show more
$19.99
AUD
Category: PARENTING
Can We Talk About Consent? takes a fresh, frank and stylish approach to the topic of relationships and respect, providing essential understanding for readers aged 14+.
$32.99
AUD
Category: PARENTING | Reading Level: very good
A revolutionary new program to help mums feel like themselves again. Are you the mother of a newborn, a toddler or a young child? Are you experiencing exhaustion, pain, forgetfulness, low energy levels, indecision, moodiness, weight gain, foggy thinking or 'baby brain'? If you answered yes, then you cou ld be suffering postnatal depletion. The early years of motherhood bring an incredibly complex and exhausting range of experiences. It is not surprising, then, that many mothers experience postnatal depletion, often for years after giving birth. However, there is a way back to vitality and good health. Dr. Oscar Serrallach's revolutionary program can drastically improve a mother's physical and emotional health, with easy-to-follow, trustworthy advice on: - how to rebuild your hormone and energy levels; how to replace lost nutrients to help your body recuperate; getting your libido back and improving your relationships; getting the sleep you need; safeguarding your mental and emotional well-being; recipes and meal plans for optimal nourishment; a simple and effective exercise guide. Dr. Serrallach's THE POSTNATAL DEPLETION CURE will help every mother restore her energy, replenish her body and feel like herself again. 'Prepare to be educated, enlightened and supported in your physical and emotional well-being, to be able to fully experience the joy and fulfilment of motherhood.' Dr. Libby Weaver, nutritional biochemist and author of DR LIBBY'S WOMEN'S WELLNESS WISDOM and ACCIDENTALLY OVERWEIGHT? ...Show more
$35.99
AUD
Category: PARENTING
Australia's no. 1 baby book - everything you need to know about your new baby"This Australian favourite ... will take you by the hand and guide you through bub's first year ..." Cosmpolitan Pregnancy"bursting with relaxed, unbiased advice for bub's first 12 months" Practical ParentingAustralian, authori tative and totally up-to-date, Baby Love is the only book you'll need to guide you through your baby's first year.Australia's bestselling babycare book is loved by thousands of new parents every year. With expert advice for the first 12 months of every baby's life and full of Robin Barker's wisdom and humour, this classic guide has been fully revised, including new material on nutrition, food allergy and intolerance, and updates on safe sleeping, breastfeeding, reflux and immunisation.With over 30 years of hands-on experience with mothers and babies, Robin Barker knows exactly the kind of information parents are looking for. Baby Love is full of detailed material you won't find in any other book, including:- practical and informative advice on sleeping and crying- clear and concise information about getting breastfeeding right for you- advice on all aspects of your baby's nutrition, including bottle feeding- an extensive selection of nutritious recipes to tempt the fussiest eaters. ...Show more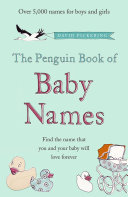 $12.99
AUD
Category: PARENTING
Of all the decisions a new parent makes, choosing that special name is the most significant, and the most rewarding.This clear, helpful and easy-to-use A - Z guide will give you thousands of brilliant suggestions for picking the perfect name for your new arrival. It includes- Separate sections for boys and girls 5000 names from well-loved favourites to something a little different The most popular celebrity names, from Apple to Tigerlily Top ten names through the centuries Facts about the true meanings and stories behind each name Help make that all-important decision a little bit easier - and give your baby a great start in life! ...Show more
$19.99
AUD
Category: PARENTING
A frank, funny, age-appropriate guide for pre-teens about getting your period, from Dr Melissa Kang (a former Dolly Doctor) and Yumi Stynes (all-round excellent woman). Getting your period for the first time can be mortifying, weird and messy - and asking questions about it can feel even worse. But it doesn't have to be like that! This little book is packed with honest advice on all the things you need to know: from what cramps feel like to whether you can feel it coming out, to what you should do if your pad leaks onto your clothes.  Welcome To Your Period includes case studies, first-person accounts and questions from real teens (and answers from real experts - us!) so you can manage your period like a boss. ...Show more
$34.99
AUD
Category: PARENTING
Everything you need to know about supporting ageing parents, from author and comedian Jean Kittson.This warm and witty practical guide is a one-stop shop for information on how to support your ageing loved ones: how to protect their health and wellbeing, keep them safe and secure, and enable them to be self-determining and independent for as long as possible. Full of expert advice and first-hand experience, this is your go-to resource to help you: * Navigate the bureaucratic maze while remaining sane* Understand what is needed for your elder's health and wellbeing and how to get it, especially in a medical emergency* Survive the avalanche of legal papers and official forms* Choose the best place for them to live - home, retirement village, residential aged care, or granny and grandpa flat - and help your elders relocate with love and respect. Compelled to discuss some of life's most confronting questions, Jean shares heartfelt stories and clear facts alongside wonderful cartoons from much-loved Australian cartoonist, Patrick Cook. Following on from her 2014 bestseller, You're Still Hot to Me, a treatise on menopause, We Need to Talk About Mum and Dad is a guide to what happens when we become parents of our parents. ...Show more
$12.99
AUD
Category: PARENTING
Now in a board book edition with a fun mirror on the final page. Lloyd-Jones's rollicking, rhythmic narration gets the party going in a book that simply rejoices in the call of nature.
$19.99
AUD
Category: PARENTING
A simple and reassuring introduction to body changes for boys aged 7 and up. This easy-to-understand, straightforward book gives clear advice for young readers who want to understand more about the changes in their body that happen during puberty. The clear, friendly approach explains everything about puberty, from getting hairy, growing taller and what wet dreams are. There is sensible advice about heathy eating, exercise and keeping clean as well as how to tackle any emotional ups and downs and tips for boosting self-esteem. Questions and answers throughout will help dispel any myths and give gentle advice. ...Show more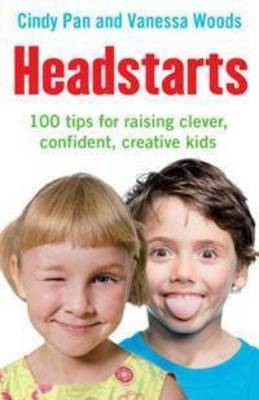 $24.99
AUD
Category: PARENTING
Headstarts outlines 100 practical tips to help provide your child with major advantages in both the classroom and the playground. Cindy Pan and Vanessa Woods distil key findings from the very latest international cognitive science research into short, easy-to-understand pieces covering an array of areas , including: * the importance of teaching your child positive thinking patterns * the benefits of hugs on brain development * how to help your child tackle maths and science * the best age to learn a new language, and; * the benefits of good nutrition. Headstarts provides you with the best possible information for raising clever, confident and creative kids. ...Show more