$22.99
AUD
Category: MILITARY | Reading Level: very good
The boy is my greatest joy. We strengthen each other. We are one. Inseparable . . . If only we were free; but daily, hourly, death is before our eyes. In 1939, Gustav Kleinmann, a Jewish upholsterer in Vienna, was seized by the Nazis. Along with his teenage son, Fritz, he was sent to Buchenwald in Germ any. There began an unimaginable ordeal that saw the pair beaten, starved and forced to build the very concentration camp they were held in. When Gustav was set to be transferred to Auschwitz, a certain death sentence, Fritz refused to leave his side. Throughout the horrors they witnessed and the suffering they endured, there was one constant that kept them alive- the love between father and son. Based on Gustav's secret diary and meticulous archive research, this book tells his and Fritz's story for the first time - a story of courage and survival unparalleled in the history of the Holocaust. ...Show more
$32.99
AUD
Category: MILITARY
Clear-headed, frank, witty and surprising, a top Australian soldier shares his secrets of success in life and work learnt in combat and adversity.
$22.99
AUD
Category: MILITARY
They fought on Utah Beach, in Arnhem, Bastogne, the Bulge; they spearheaded the Rhine offensive and took possession of Hitler's Eagle's Nest in Berchtesgaden. Easy Company, 506th Airborne Division, U.S. Army, was as good a rifle company as any in the world. From their rigorous training in Georgia in 194 2 to D-Day and victory, Ambrose tells the story of this remarkable company, which kept getting the tough assignments. Easy Company was responsible for everything from parachuting into France early D-Day morning to the capture of Hitler's Eagle's Nest at Berchtesgaden. BAND OF BROTHERS is the account of the men of this remarkable unit who fought, went hungry, froze, and died, a company that took 150 percent casualties and considered the Purple Heart a badge of office. Drawing on hours of interviews with survivors as well as the soldiers' journals and letters, Stephen Ambrose tells the stories, often in the men's own words, of these American heroes. ...Show more
$34.99
AUD
Category: MILITARY
The amazing life story of the general who shaped Australia; the first major biography of Monash in over a decade. John Monash's life is emblematic of Australia's much - heralded egalitarian spirit - here is the ultimate outsider: poor, Jewish in an era which still practised anti - Semitism, bookish at a time when intellectual pursuits were frowned upon - who rose to become one of the nation's most enduring folk heroes. Despite a scandalous private life and the experience of virulent racism, he established himself as a major force, not just on the bloody fields of wartime Europe but also in post - war society, where he oversaw vital developments in making Australia into a modern nation. When he died, an astonishing 300,000 Australians attended John Monash's funeral in Melbourne. But who was this unconventional man, what drove him and how did he manage to break down so many walls to rise to such a prominent position? Beyond an account of a much - admired general, this will be the story of an extraordinary and highly unconventional life and its legacy. ...Show more
$19.99
AUD
Category: MILITARY | Series: Campaign Ser.
Buoyed by the success of the 1st and 2nd Australian divisions in the Battle of Menin Road, the men of the 4th and 5th Australian divisions filed into the front line ready for the next phase of the battle. Ahead of them lay the blackened remnants of Polygon Wood, a desolate expanse of splintered stumps s hattered by the devastating shellfire. The view across no man's land revealed lines of German barbed wire and a criss-cross of heavily defended trenches. Here and there the Australians could also see solid concrete pillboxes dotted around the landscape. In the centre of the battlefield sat a huge man-made mound of earth - the Butte. Once the stop-butte for an old artillery range, this dominating feature was fortified with machine-guns, laced with barbed wire and riddled with tunnels and dugouts.The Battle of Polygon Wood was the second phase in the British forces' advance on Passchendaele. Success at Polygon Wood would place Broodseinde Ridge within the Second Army's reach. But the entire operation was almost blindsided by a German counter-attack on the eve of the battle. The critical situation on the Anzac Corps right was only saved by Pompey Elliott's 15th Brigade whose desperate efforts to contain the German attack and seize the Second Army's objectives turned a 'fine success' into a 'splendid victory'. But, as author Jonathan Passlow describes in Polygon Wood 1917, this was a victory that was by no means assured and in which luck would play its part. ...Show more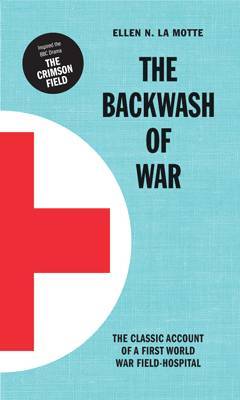 $19.99
AUD
Category: MILITARY
* An inspiration for the BBC One Drama 'The Crimson Field' *'The classic account of a First World War Field Hospital 'War, superb as it is, is not necessarily a filtering process, by which men and nations may be purified. Well, there are many people to write you of the noble side, the heroic side, the e xalted side. I must write you of what I have seen, the other side, the backwash.' Ellen LaMotte, Volunteer Nurse, 4 May 1916 The 'backwash' of Ellen La Motte's controversial book are the dirty, smelly, lice and disease ridden bodies of wounded French soldiers brought into her field hospital, 10 kilometres behind the Western Front of the First World War. They compose the 'human wreckage' of highly organised and industrialised warfare. Arranged into fourteen vignettes, The Backwash of War paints a picture of that conflict which seems so familiar to modern readers with nearly a century of writing about it to draw on. Yet, even with the passage of time, Ellen La Motte's first hand observations and comments, sometimes cynical, sometimes poignant, retain a freshness and continue to make for compelling reading. Her graphic and highly vivid studies of how modern weapons of war can truly wreck the human body and mind remain a potent reminder of the true costs of conflict. No wonder the American Government banned The Backwash of War in 1918. ...Show more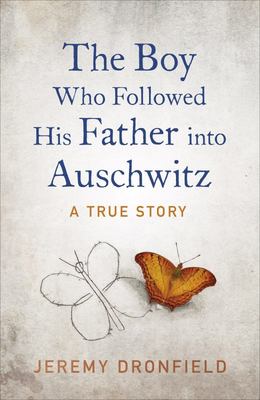 $35.00
AUD
Category: MILITARY | Reading Level: 3 Biography
In 1939, Gustav Kleinmann, a Jewish upholsterer in Vienna, was seized by the Nazis. Along with his teenage son, Fritz, he was sent to Buchenwald in Germany. There began an unimaginable ordeal that saw the pair beaten, starved and forced to build the very concentration camp they were held in.When Gustav was set to be transferred to Auschwitz, a certain death sentence, Fritz refused to leave his side. Throughout the horrors they witnessed and the suffering they endured, there was one constant that kept them alive- the love between father and son.Based on Gustav's secret diary and meticulous archive research, this book tells his and Fritz's story for the first time - a story of courage and survival unparalleled in the history of the Holocaust. ...Show more
$19.99
AUD
Category: MILITARY
No Easy Day by Mark Owen with Kevin Maurer is the first-person account of Bin Laden's execution. For the first time anywhere, a first-person account of the planning and execution of the Bin Laden raid from inside the US Navy SEAL team who carried out the extraordinary mission to kill the terrorist maste rmind. No Easy Day puts readers inside the elite, handpicked twenty-four-man team known as SEAL Team Six as they train for the most important mission of their lives: the SEALs were going after bin Laden. From the crash of the Black Hawk helicopter that threatened the mission with disaster to the radio call confirming their target was dead, the SEAL team raid on bin Laden's secret HQ is recounted in nail-biting second-by-second detail. In No Easy Day, team leader Mark Owen takes readers behind enemy lines with one of the world's most astonishing fighting forces, in the only insider's account of their most spectacular mission. Praise for No Easy Day: "No Easy Day amounts to a cinematic account of the raid to kill Bin Laden: you feel as if you're sitting in the Black Hawk as it swoops in". (NY Times). "A blistering first-hand account". (The Sun). Mark Owen is a former member of the US Naval Special Warfare Development Group, commonly known as SEAL Team Six. In his many years as a Navy SEAL, he has participated in hundreds of missions around the globe, including the rescue of Captain Richard Phillips in the Indian Ocean in 2009. Owen was a team leader on Operation Neptune Spear in Abbottabad, Pakistan, on 1 May 2011, which resulted in the death of Osama bin Laden. Owen was one of the first men through the door on the third floor of the terrorist mastermind's hideout, where he witnessed bin Laden's death. Mark Owen's name and the names of the other SEALs mentioned in this book have been changed for their security. Kevin Maurer has covered special-operations forces for nine years. He has been embedded with the Special Forces in Afghanistan six times, spent a month in 2006 with special-operations units in east Africa, and has embedded with US forces in Iraq and Haiti. He is the author of four books, including several about special operations. ...Show more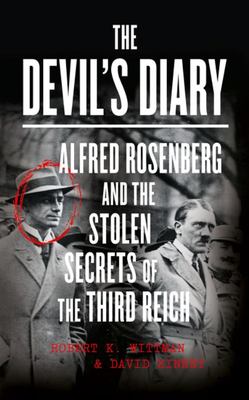 $29.99
AUD
Category: MILITARY
An unprecedented, page-turning narrative of the Nazi rise to power, the Holocaust, and Hitler's post-invasion plans for Russia told through the recently discovered lost diary of Alfred Rosenberg - Hitler's 'philosopher' and architect of Nazi ideology. Only recently discovered by former FBI agent Robert Wittman, the diary of Nazi philosopher Alfred Rosenberg, who led the Nazi party when Hitler was interned in 1923, is a ground-breaking document and an object of rumour, obsession and evil. Filled with observations, conversations and Nazi plans, it gives new details of Hitler's rise to power and personal governance of the Reich. Not simply the Nazi ideological progenitor, Rosenberg was a core member of Hitler's inner circle: his ideas for the Third Reich and the destruction it wrought laid the foundations for a brainwashed nation and gave its people the justification for the slaughter of millions; he helped plan the Nazi invasion and subsequent occupation of the Soviet Union and was named Reich Minister for the Eastern Territories. With the first access to the diary's contents, 'The Devil's Diary' is the thrilling story of Rosenberg; Robert Kempner, the German-born Jewish Nuremberg lawyer who prosecuted Goring and Frick and stole the diary; Henry Mayer, the archivist who has doggedly been searching for it for decades; and Bob Wittman, the former FBI agent who finally found it and returned it to its rightful place. ...Show more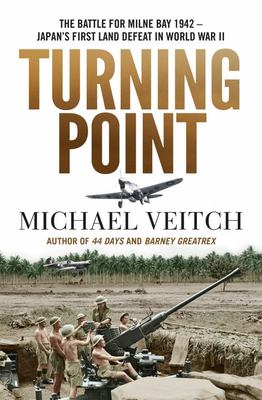 $32.99
AUD
Category: MILITARY
Told for the first time, this is the epic story of the Milne Bay campaign of 1942 - which saw Japanese land forces suffer their first defeat of the war - and has properly been called the RAAF's forgotten finest hour. September 1942 marked the high-point of Axis conquest in World War II. In the Pacific, Japan's soldiers had seemed unstoppable. However, the tide was about to turn. On Sunday, 6 September 1942, Japanese land forces suffered their first conclusive defeat at the hands of the Allies. At Milne Bay in Papua New Guinea, a predominantly Australian force - including 75 Squadron (fresh from their action in 44 DAYS) - fought for two weeks to successfully defend a vital airstrip against a determined Japanese invasion. The victorious Australian army units were crucially supported by two locally-based squadrons of RAAF Kittyhawks. The Battle for Milne Bay and victory for the Allies was a significant turning point in the Pacific War, but while it received worldwide publicity at the time, it has since been largely forgotten... It deserves to be remembered. Michael Veitch, actor, presenter and critically acclaimed author, brings to life the incredible exploits and tragic sacrifices of these Australian heroes in another fast-paced and thrilling tale. ...Show more
$34.99
AUD
Category: MILITARY
Of all the Australians who fought in the Second World War, none saw more action nor endured so much of its hardship and horror as the crew of the cruiser HMAS Perth.Most were young - many were still teenagers - from cities and towns, villages and farms across the nation. In three tumultuous years they d id battle with the forces of Nazi Germany, Fascist Italy, the Vichy French and, finally, the Imperial Japanese Navy. They were nearly lost in a hurricane in the Atlantic. In the Mediterranean in 1941 they were bombed by the Luftwaffe and the Italian Air Force for months on end until, ultimately, during the disastrous evacuation of the Australian army from Crete, their ship took a direct hit and thirteen men were killed.After the fall of Singapore in 1942, HMAS Perth was hurled into the forlorn campaign to stem the Japanese advance towards Australia. Off the coast of Java in March that year she met an overwhelming enemy naval force. Firing until her ammunition literally ran out, she was sunk with the loss of 353 of her crew, including her much-loved captain and the Royal Australian Navy?s finest fighting sailor, 'Hardover? Hec Waller.Another 328 men were taken into Japanese captivity, most to become slave labourers in the infinite hell of the Burma-Thai railway. Many died there, victims of unspeakable atrocity. Only 218 men, less than a third of her crew, survived to return home at war?s end.CRUISER, by journalist and broadcaster Mike Carlton, is their story. And the story of those who loved them and waited for them. ...Show more
$19.99
AUD
Category: MILITARY
From the secret SAS archives, and acclaimed author Ben Macintyre- the first ever authorized history of the SAS'Impeccably researched, superbly told - by far the best book on the SAS in World War II' - Antony BeevorIn the summer of 1941, at the height of the war in the Western Desert, a bored and eccentr ic young officer, David Stirling, came up with a plan that was radical and entirely against the rules- a small undercover unit that would inflict mayhem behind enemy lines.Despite intense opposition, Winston Churchill personally gave Stirling permission to recruit the toughest, brightest and most ruthless soldiers he could find. So began the most celebrated and mysterious military organisation in the world- the SAS.Now, 75 years later, the SAS has finally decided to tell its astonishing story. It has opened its secret archives for the first time, granting historian Ben Macintyre full access to a treasure trove of unseen reports, memos, diaries, letters, maps and photographs, as well as free rein to interview surviving Originals and those who knew them.The result is an exhilarating tale of fearlessness and heroism, recklessness and tragedy; of extraordinary men who were willing to take monumental risks. It is a story about the meaning of courage. ...Show more