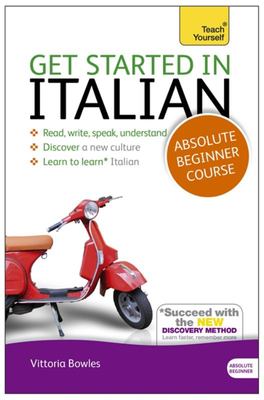 $40.99
AUD
Category: LANGUAGE
If you are an absolute beginner or simply looking for a solid foundation to your language studies for school, work or travel, this engaging course will help get you on your way to speaking, writing, reading and understanding Italian in no time. Through an engaging story line, clear language presentation s, and extensive practice and review, you will pick up the Italian you need to communicate naturally in everyday situations - from shopping and travelling to food and daily life. Engaging with our interactive Discovery Method, you'll absorb language rules faster, remember what you learn easily, and put your Italian into use with confidence. Get Started in Beginner's Italian has a learner-centered approach that incorporates the following features: *Outcomes-based approach - focus your learning with clear goals *Discovery method -- figure out rules and patterns for yourself to aid in understanding and language recall *10 easy-to navigate units + review units - be in control of your learning. *Self-check and Test Yourself - see and assess your own progress *Personalization - use the language in real situations ...Show more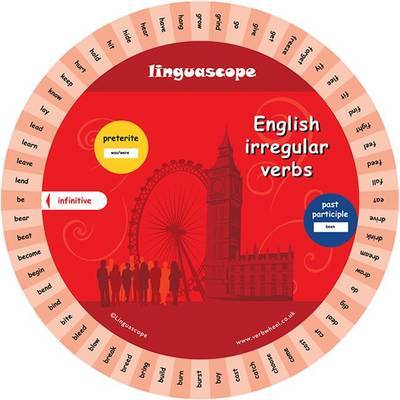 $24.99
AUD
Category: LANGUAGE
Verb Wheels: Double sided study aid featuring 60 frequently used irregular verbs. An indispensable tool for anyone studying languages! 
$29.99
AUD
Category: LANGUAGE | Reading Level: 4 Non Fiction
Following up on the success of Strayapedia, Dom has put together a dictionary of all things 'Strayan. This is a funny, topical stocking stuffer for the Christmas market, and the perfect gift for anyone who loves The Chaser or The Betoota Advocate. See the attached sample definitions for a sense of the w hole book. Avo - avocado, because 'cado' is just so onerous to say. Increasingly Australians 'smash' their avocado as opposed to slicing it, also for laziness reasons. It was suggested by the social researcher Bernard Salt that young Australians couldn't afford to buy property because they blow their disposable income on 'smashed avocado' at fancy cafe. As one of the baby boomers who profited enormously from the massive increases in real estate value, pricing millennials out of the market, Salt was fortunate that the understandable backlash to his article didn't lead to him getting smashed himself. Bathers - swimmers Battler - 1. Someone of limited financial means. 2. Someone of comfortable financial means who views themselves as hard done by because most of their disposable income goes on their foolishly large mortgage. ?Howard's battlers - People who voted for John Howard because they shared his belief in ordinary enterprising Australians doing it for themselves without the interfering government getting in the way, and who were subsequently lavishly rewarded by his middle-class welfare programmes. BHP - Broken Hill Proprietary, a major mining company that was once known as "the big Australian". Its merger with the UK-based Billiton saw it follow the Australian tradition of hanging out in London, doing a little bar work, and ultimately coming back home when things didn't work out - consequently, the company is now known just as BHP. Its namesake hill in Western NSW is now considerably more broken, thanks to BHP mining it until it no longer exists. Nevertheless, as one of Australia's largest companies, it has a proud record of job creation both at home and in Papua New Guinea, where its Ok Tedi mine created many jobs fixing the 1300 square kilometres of countryside it polluted and helping the 50,000 people affected. Billy - a bush teapot, originally made from an empty tin of 'bully beef', and generally stoked in a campfire. Later usage commemorates the prime minister Billy McMahon, whom most Australians wanted to throw in a fire. Bogan - a derogatory term for lower-class Australians. Bogans may be identified by their flannelette markings and mullet plumage, and are found mostly in Maccas car parks, sitting on the bonnets of the highly polished V8s they collect as trophies. Bogans undertake an annual migration to Canberra for a ritual known as the 'Summernats', and are considered an endangered species thanks to their prodigious consumption of Winnie Blue cigarettes.   ...Show more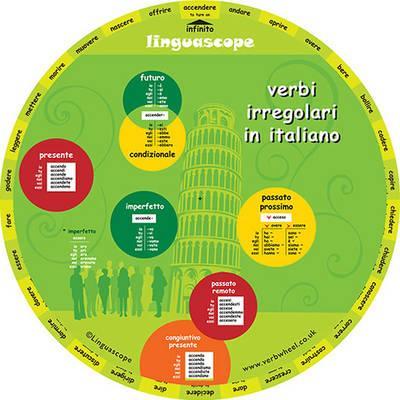 $24.99
AUD
Category: LANGUAGE
A fun way to check, improve and learn Italian verbs in any occasion.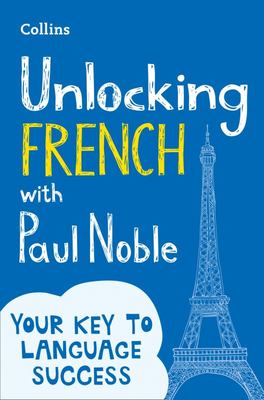 $22.99
AUD
Category: LANGUAGE
Ever tried to learn French and found it too hard? Best-selling language expert Paul Noble has a quick and easy way to get you back on track with his unique tried-and-tested method. * Keeps things simple with three basic rules; don't skip anything, don't try to memorise anything and cover up to test your self. * A fun, jargon-free way to learn * Easy-to-understand French pronunciation * PROVEN to work; Paul can teach anyone a language, even people who think they're incapable Paul's new course teaches you how to speak French more effectively, giving you the building blocks to form a huge range of conversations. This is a practical way to learn the aspects of language that you'll actually need and use; from booking a hotel room to navigating a menu, Paul will effortlessly build your confidence and give you the tools to handle any holiday situation. His 'word robbery' will also help unlock the range of vocabulary you already know. By making a few simple tweaks, you'll go from fantastic to fantastique. Ideal for first-time learners or people who struggled in school, this book will help you absorb information quickly and efficiently, just like you did learning English as a child. Forget the way you used to be taught; this course guarantees you minimum effort and maximum success without the need for complex grammar rules or jargon. ...Show more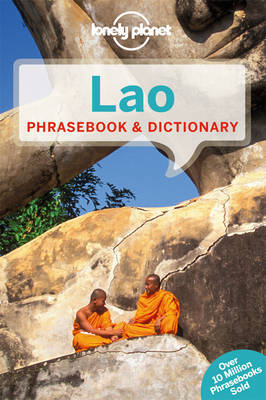 $14.99
AUD
Category: LANGUAGE | Series: Lonely Planet Phrasebook
Lonely Planet: The world's leading travel guide publisher With Lonely Planet's Lao Phrasebook, let no barriers - language or culture - get in your way. Grab this phrasebook and take in the temples of the timeless city of Luang Prabang, ride a riverboat plying the waters of the Mekong River, or flop on a hammock at Si Phan Don. Our phrasebooks give you a comprehensive mix of practical and social words and phrases in more than 120 languages. Chat with the locals and discover their culture - a guaranteed way to enrich your travel experience. * Order the right meal with our menu decoder * Never get stuck for words with our 3500-word two-way dictionary * We make language easy with shortcuts, key phrases & common Q&As * Feel at ease, with essential tips on culture & manners Coverage includes: Basic language tools such as pronunciation; phrases for getting out and about, being social, food, safe travel, sustainable travel, and more; and two dictionaries Authors: Written and researched by Lonely Planet and Joe Cummings. About Lonely Planet: Started in 1973, Lonely Planet has become the world's leading travel guide publisher with guidebooks to every destination on the planet, as well as an award-winning website, a suite of mobile and digital travel products, and a dedicated traveller community. Lonely Planet's mission is to enable curious travellers to experience the world and to truly get to the heart of the places they find themselves in. TripAdvisor Travelers' Choice Awards 2012 and 2013 winner in Favorite Travel Guide category 'Lonely Planet guides are, quite simply, like no other.' -The New York Times 'Lonely Planet. It's on everyone's bookshelves; it's in every traveller's hands. It's on mobile phones. It's on the Internet. It's everywhere, and it's telling entire generations of people how to travel the world.' -Fairfax Media (Australia) ...Show more
$22.99
AUD
Category: LANGUAGE | Series: Foreign Language Graded Reader Ser.
An unmissable collection of eight unconventional and captivating short stories for young and adult learners. "I love Olly's work - and you will too!" - Barbara Oakley, PhD, Author of New York Times bestseller A Mind for Numbers Short Stories in French for Beginners has been written especially for stud ents from beginner to intermediate level, designed to give a sense of achievement, and most importantly - enjoyment! Mapped to A2-B1 on the Common European Framework of Reference, these eight captivating stories will both entertain you, and give you a feeling of progress when reading. What does this book give you?   · Eight stories in a variety of exciting genres, from science fiction and crime to history and thriller - making reading fun, while you learn a wide range of new vocabulary · Controlled language at your level, including the 1000 most frequent words, to help you progress confidently · Authentic spoken dialogues, to help you learn conversational expressions and improve your speaking ability · Pleasure! It's much easier to learn a new language when you're having fun, and research shows that if you're enjoying reading in a foreign language, you won't experience the usual feelings of frustration - 'It's too hard!' 'I don't understand!' · Accessible grammar so you learn new structures naturally, in a stress-free way Carefully curated to make learning a new language easy, these stories include key features that will support and consolidate your progress, including · A glossary for bolded words in each text · Full plot summary · A bilingual word list · Comprehension questions after each chapter.   As a result, you will be able to focus on enjoying reading, delighting in your improved range of vocabulary and grasp of the language, without ever feeling overwhelmed or frustrated. From science fiction to fantasy, to crime and thrillers, Short Stories in French for Beginners will make learning French easy and enjoyable. ...Show more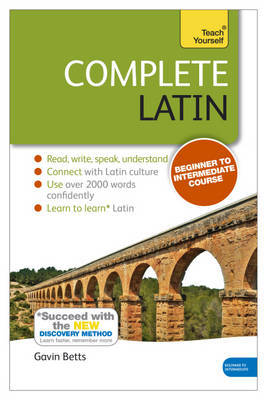 $49.99
AUD
Category: LANGUAGE | Series: Teach Yourself Complete Courses
Complete Latin is a comprehensive language course that takes you from beginner to advanced level. This book is for use with the accompanying audio CD (ISBN 9781444195859). This new edition contains for the first time key Latin texts on audio to give you extra depth and context and to bring the Classical World to life. -Learn proverbs - including those taken from Erasmus's collection, the Adagia -Move on to graded readings drawn from Martial, Vergil, Caesar, Cicero and other classical authors -462-page book containing 31 learning units -Based on real Latin, not made-up sentences and stories -Packed with grammar, vocabulary and practice -Test Yourself - see and track your own progress -Revision website for extra practice Coming soon: get our companion app. Latin course: Teach Yourself is full of fun, interactive activities to support your learning with this course. Apple and Android versions available. Also available: Get Started in Beginner's Latin book and CD pack (ISBN 9781444176340). Rely on Teach Yourself, trusted by language learners for over 70 years. ...Show more