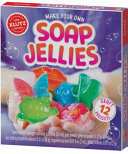 $24.99
AUD
Category: KLUTZ | Series: Klutz
Squishy, sudsy fun!  Put a little wiggle into your shower routine! Everything you need to make up to 12 jellies comes in the box, including a custom mold with 6 fun shapes. Add color tablets and glitter to make each jiggling jelly your own. Lather your soap jelly into an exfoliating DIY bath pouf for th e full spa experience! Comes With: 32 page book, 26g jelly powder, 2.46mL foam booster (cocamidopropyl betaine), Mold with 6 shapes, Sweet Pea fragrance, Glitter, 6 color tabs (red, orange, yellow, green, teal,  blue), 1 yard netting, Faux flower ...Show more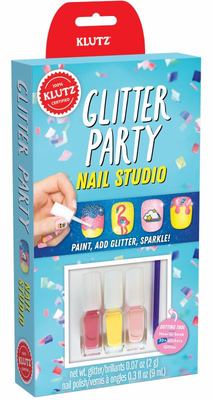 $16.99
AUD
Category: KLUTZ | Series: Klutz
Create your own sparkly, fuzzy, and out-of-this-world nail designs with Nail Studio!Glitter Party Nail Studio provides two colors of cosmetic grade glitter and teaches how to apply them to make mesmerizing manicures. The book teaches 11 designs like ice cream, a flamingo, and a pineapple for a set of su per sparkly nails! ...Show more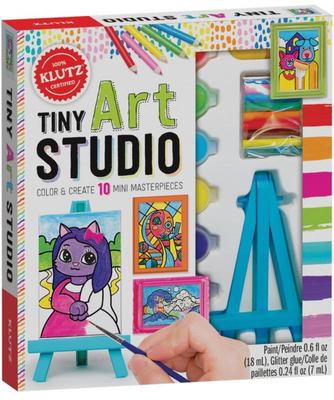 $24.99
AUD
Category: KLUTZ | Series: Klutz
The art may be tiny, but the creativity is unlimited! This kit includes small-scale, (yet still usable) versions of art supplies, including paint, coloured pencils, and more. Sprinkled throughout are sidebars on the artists and art history behind the tongue-in-cheek takes on classics by famous artists i ncluding Frida Kahlo, Vincent van Gogh, Piet Mondrian, Leonardo da Vinci, and more. Extra blank canvases let budding artists express themselves, and a display easel lets them show off their mini masterpieces! ...Show more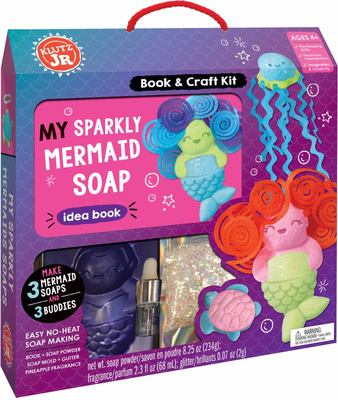 $24.99
AUD
Category: KLUTZ | Series: Klutz
Swim with mermaids, in your own bathtub! Squish the special no-heat soap powder with water, glitter, and pineapple scent to make six soaps - three adorable mermaids and three sea turtles or jellyfish. Choose from three colors of soap, 5 colors of hair, and 2 colors of jellyfish tentacles for tons of opp ortunity to customize your creations. Just mix-up your liquid soap, press the soap and water-proof fabric pieces into the mold, and pop them in the freezer for one hour to set. When you swish them underwater, the jellyfish will dance, and the mermaids' hair will flow. Sea the magic for yourself! Comes with: Pink, Blue and Green Soap Flakes, Soap Mold, 5 colors of non-woven fabric, Glitter, Pineapple scent ...Show more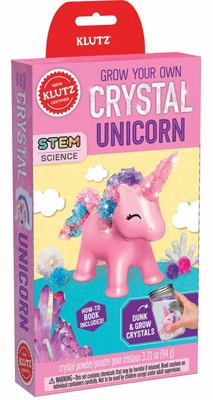 $19.99
AUD
Category: KLUTZ | Series: Klutz
Make this unicorn even more amazing by growing a crystal horn, mane, and tail. Create a sparkly, crystal-covered friend. Choose from a unicorn, narwhal, dragon, fox, or collect them all! Bend and insert colourful pipe cleaners into your animal to form dazzling details like the unicorn's horn or the drag on's wings. Soak the figurine in our specially formulated crystal solution, and watch the crystals magically grow. Along the way, learn the science behind the magic in the included 20-page book. Comes with: Crystal powder, colourful pipe cleaners, and a custom-molded, plastic animal base ...Show more
$16.99
AUD
Category: KLUTZ | Series: Klutz
With three glamorous polish colours and two colours of fuzzy flocking powder, learn how to make WILD fuzzy nails. The book teaches 12 designs like a teddy bear, leopard print, and a bunny for a cuddly cute manicure.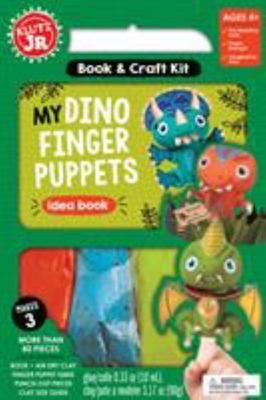 $24.99
AUD
Category: KLUTZ | Series: Klutz
Magically transform clay into prehistoric pets! With tons of stickers, eyes and paper accessories included, each dinosaur finger puppet can be as unique as a child's imagination. Make an egg for your dino to hang out in and learn real dino facts in the 24-page instruction book. Kit includes over 75 piec es: 24-page book 3 dinosaur finger puppet forms 3 colours of air-dry clay 4 paper punch-out sheets googly eyes stickers glue ...Show more
$24.99
AUD
Category: KLUTZ | Series: Klutz | Reading Level: From 8
Packed with all-new designs, glitter clay and plenty of glitter, Make Glitter Clay Charms is the perfect product for children for want to make charms that sparkle! Using the clay-shaping tool, children can easily sculpt and add detail to create awesome, one-of-a-kind charms to treasure forever. Comes wi th everything you need to get creative, including six colours of clay (including two of glitter clay), a separate packet of glitter dust to add shimmer to specific areas, a clay-shaping tool and a charm bracelet. ...Show more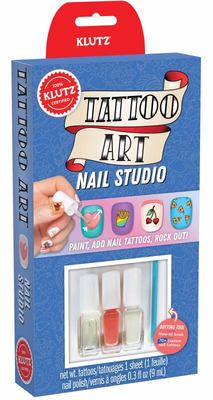 $16.99
AUD
Category: KLUTZ | Series: Klutz
Create your own sparkly, fuzzy, and out-of-this-world nail designs with Nail Studio! Tattoo Art Nail Studio provides over 70 custom designed nail tattoos to add to your manicure designs. In addition to teaching polish designs, the super-cute tattoos (ranging from vampire lips to watermelon) guarantee a perfect mani every time. The book teaches 8 regular designs and 2 expert designs to test your skills! ...Show more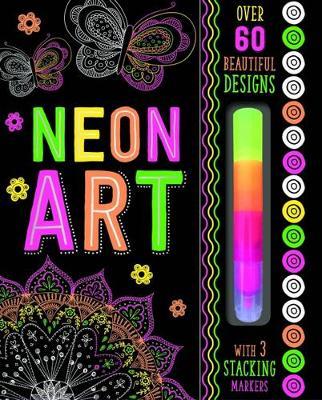 Neon Art
by Make Believe Ideas
$14.99
AUD
Category: KLUTZ
Neon Art features stunning, intricate designs on black paper. Young artists will love using the three highlighter pens to colour the page and create high-impact, vibrant images. The black background and colouring guides allow almost anyone to create fabulous and impressive art.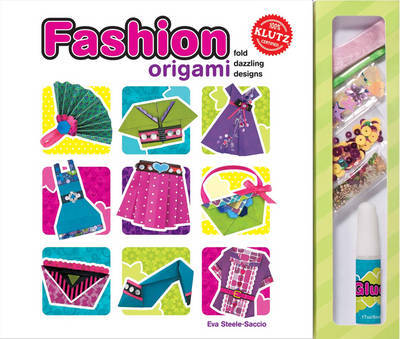 $29.99
AUD
Category: KLUTZ | Series: Klutz | Reading Level: From 8 To 12
This title brings the exquisite art of origami to the world of dresses, skirts, shoes, and more. Aspiring designers can learn how to take traditional origami folds to the next level and create stylish, geometrical pieces, each from a single sheet of paper.
$29.99
AUD
Category: KLUTZ | Series: Klutz
Spark your interest in circuitry Get ready to be amazed with this electrifying combination of five circuit games to build from scratch. Use actual electronic components to construct a DIY operation game, compete with friends in a Space Loop race, assemble a quiz show board, and more. A step-by-step book of instructions teaches you how to be a maker by adding wires, LEDs, and buzzers for super-charged fun. Includes: AA battery holders, Popsicle stick, 2 blue LEDs, 3 white LEDs, Paper clip, Craft wire, Coated wire, Copper brads, 2 buzzers, Paper craft game pieces, Metal tweezers ...Show more