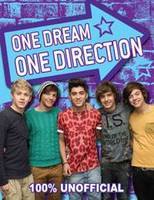 $14.99
AUD
Category: KIDS TV & CINEMA
Follow the five coolest guys in pop from their solo performances on the UK's The X Factor to superstardom as the world's number one heart-stopping, chart-topping, record-breaking boy band. Packed with gorgeous photos of the boys, this book will make you feel closer to One Direction than ever before.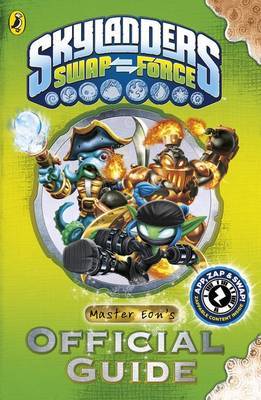 $12.99
AUD
Category: KIDS TV & CINEMA | Series: Skylanders
Master Eon's Official Guide to Skylands' swappable, unstoppable new heroes: the Skylanders SWAP Force! Join the Skylanders' ethereal leader as he guides you through the heroes, villains, places and power-ups to be found in this magical realm. Packed with hints and tips, and with a bit of myth and legend thrown in for good measure, this is the ultimate companion to the hotly-anticipated third installment of the Skylanders video game series. Master Eon's Official Guide also comes with a free, exclusive augmented reality feature, allowing readers to view all 256 SWAP Force character combinations on their smart phones or tablets. ...Show more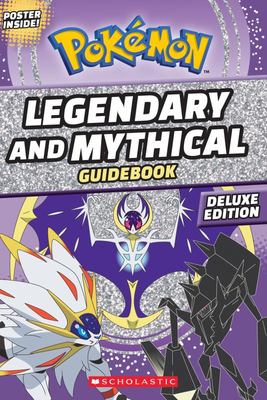 $14.99
AUD
Category: KIDS TV & CINEMA | Series: Pokémon
Discover the origins of the most fascinating and unusual Pok mon You'll get the scoop on Legendary and Mythical Pok mon from Kanto all the way through Alola. It's the insider's guide to the rarest and most powerful known Pok mon. This updated edition of the 2016 bestseller includes the latest informati on about the new Alola Legendary and Mythical Pok mon. The book comes with a pullout poster featuring Solgaleo, Lunala, Tapu Koko, and many more. The front cover will have 100% shiny silver foil coverage with embossing on the logo and characters. ...Show more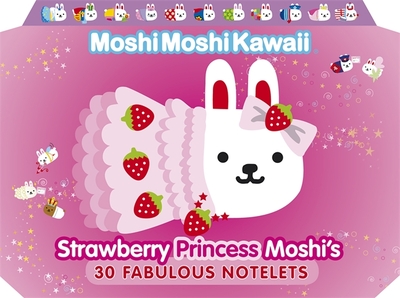 $12.95
AUD
Category: KIDS TV & CINEMA
These thirty tear-out notelets are fun to look at, fun to play and fun to share! The self-adhesive notelets feature lots of different Moshi and even some fabulously fun Moshi puzzles. The fifteen different designs mean that there are some to keep and some to send to friends.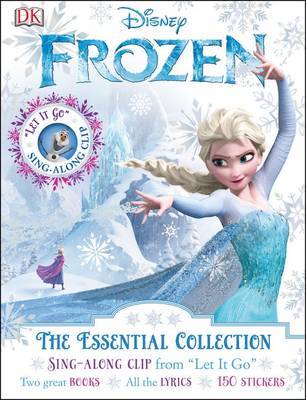 $29.99
AUD
Category: KIDS TV & CINEMA
The essential sing-along companion to the world of Frozen The Frozen Essential Collection takes you deep into the world of Disney's award-winning movie, Frozen. A beautiful slipcase houses an Essential Guide with all the lyrics and a sticker book. Sing along to your favourite Frozen songs with the lyric s right in front of you and create your own Frozen scenes with the bright stickers inside. Find out about your favourite characters, explore Arendelle, and delve into the key scenes of the movie. With stunning images, more than 150 full-colour reusable stickers and a soundchip that plays a clip from 'Let It Go', this is a must for every fan of Frozen. ...Show more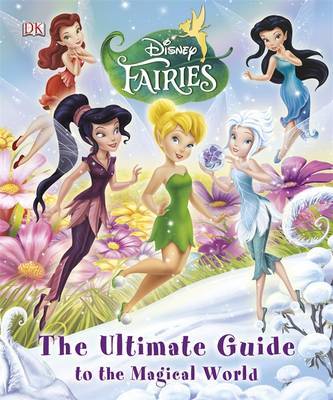 $24.99
AUD
Category: KIDS TV & CINEMA
This title explores the magical world of Disney Fairies, where believing is just the beginning! "Disney Fairies the Ultimate Guide to the Magical World" will have you reaching for your wand and delving into a world of fairy fun. Full of your favourite characters, including Tinker Bell, Rosetta and Vidia ; guiding you through the magical world of Pixie Hollow and crammed with fun information, including the lowdown on Pixie Dust and how to find your fairy talent, this is the perfect package for aspiring fairies. With eye-catching pictures of characters and stills from the Disney Fairies movies and dealing with the fairy themes of magic, friendship, fairy fashion and nature, "Disney Fairies the Ultimate Guide to the Magical World" is one book no Disney Fairies fan should be without. ...Show more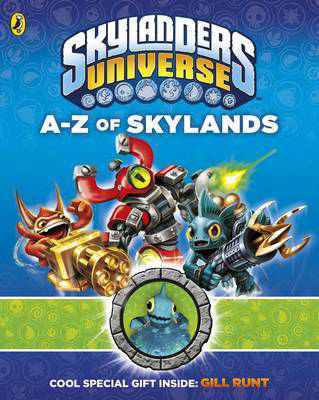 $24.99
AUD
Category: KIDS TV & CINEMA | Series: Skylanders
Become the ultimate Skylands expert with this detailed A-Z of the Skylanders' world. Complete with an exclusive Gill Runt side-kick toy (Australian exclusive) which actually works in the video game, plus a fold-out extra goodie, this is the ultimate gift for any Skylanders fan.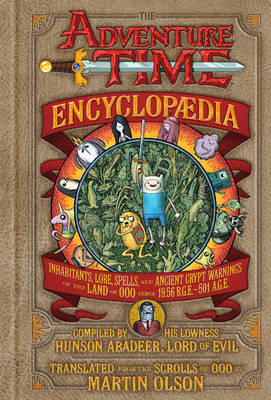 $29.99
AUD
Category: KIDS TV & CINEMA | Series: Adventure Time
Written by the Lord of Evil Himself, Hunson Abadeer (a.k.a. Marceline the Vampire Queen's dad), to instruct and confound the domonic citizenry of the Nightosphere, The Adventure Time Encyclopedia is perhaps the most dangerous book in history. Although seemingly a guidebook to the Land of Ooo and its pos tapocalyptic inhabitants, it is in fact an amusing nightmare of literay pitfulls, bombastic brain-boggles and ancient texts designed to drive the reader mad. Complete with secret lore and wizard spells, fun places you should visit and places where you will probably die, advice on whom to marry, and how to make friends and destroy your enimies, this volume includes handwritten marginalia by Finn, Jake and Marceline. ...Show more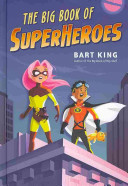 $32.99
AUD
Category: KIDS TV & CINEMA
As a child, Bart King discovered he could punch people into outer space. Sadly, he lost a lot of friends that way. Today, Bart is one of the world's most in-demand superhero experts. So if you're wondering if you have what it takes to be a superhero--of course you do! All you need is a burning desire to fight evildoers. Oh, and also a secret identity, the perfect name, a cool costume, some terrific superpowers, and an archenemy. Actually, you know what? You better get this book! Bart King writes funny books for kids and immature adults. His titles--including The Big Book of Boy Stuff and The Big Book of Girl Stuff--have sold more than a half million copies. A longtime middle-school teacher, Bart is currently wearing his underwear over his pants. (Don't ask.) ...Show more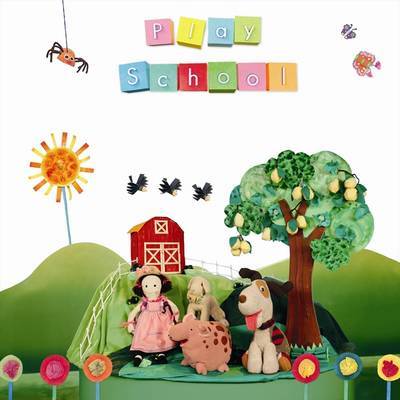 $19.99
AUD
Category: KIDS TV & CINEMA | Series: Play School Ser.
'Baa baa black sheep...' A delightful collection of treasured nursery rhymes, featuring all your favourite Play School characters. Perfect for reading aloud -- little ones will love to join in! Ages:0-4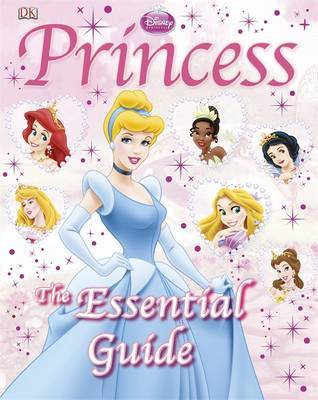 $19.99
AUD
Category: KIDS TV & CINEMA
Enter a magical world with "Disney's Princesses". From Belle and Snow White to brand new heroines Tiana and Rapunzel, now your child can get to know all about their favourite Disney Princesses with "Disney Princess Essential Guide". Read together and you'll meet each Princess, get to know their friends, family and enemies, find out about their favourite hobbies and enjoy special moments from their stories. You can explore the wonderful worlds where the Disney Princesses live through fantastic maps and pictures from the movies. There are spectacular views of Snow White's land, a special map of Belle's town and a birds-eye view of Jasmine's Palace in Agrabah. With 32 sparkling new pages of Disney Princess info, pictures and stories, the beautiful updated version of "Disney Princess Essential Guide" will whisk you and your child to a magical land far away. It is a book to treasure with your own little princess. ...Show more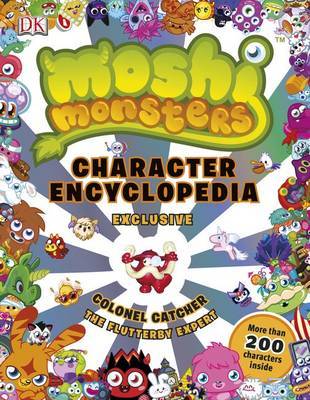 $24.99
AUD
Category: KIDS TV & CINEMA | Series: Moshi Monsters
Take a trip to Monstro City and meet over 200 of your favourite Moshi Monster characters. You've played Moshi Monsters, now learn about their amazing and colourful world from beginning to end with Moshi Monsters Character Encyclopedia. Over 200 Moshi Monster characters are covered, each with their own p age stuffed full of fun Moshi stats and stories, plus every copy comes with your very own free and exclusive Colonel Catcher figurine! Learn fun new facts about all of your favourite Monstro City residents including Katsuma, Luvli, Diavlo and Poppet, as well as the amazing Moshlings. Full of colour and full of fun - just like the game - Moshi Monsters Character Encyclopedia is a must-have for any Moshi Monster fan. ...Show more