$12.99
AUD
Category: KIDS HUMOUR & MAGIC | Series: Treehouse
Q: How do monkeys make toast? A: They put it under a gorilla. Q: Why did the bus crash? A: Because the driver was a loaf of bread. Jokes galore from the Treehouse duo - from Bears to Worms with Knock Knocks; Brain Teasers; and Skeletons, Ghosts and Monsters in between. A bumper book of hilarity and c raziness for all Treehouse fans, and the perfect Xmas stocking filler. ...Show more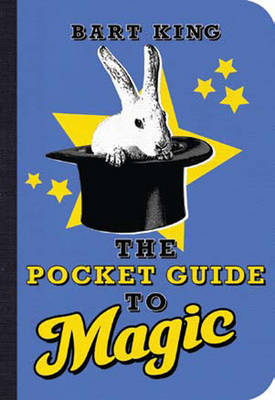 $16.99
AUD
Category: KIDS HUMOUR & MAGIC
Abracadabra! Hocus-pocus! Allakazam! Happis crappis! Say it together now - magic! Take a peek inside the magician's secret wardrobe to discover the tricks of the trade, the tales of derring-do, and the people who made the magic happen. Demystifying the mystical is the popular, raucous, ready-to-trick-hi s-own-mother Bart King! But what, you may ask, can Bart do? He can show the ways of the most secretive magicians in the world. This guide includes ways to: improve street cred with sneaky tricks; discover how some of the most popular illusions were created; and saw a person in half and then swallow the sword. ...Show more
$12.99
AUD
Category: KIDS HUMOUR & MAGIC | Reading Level: Children's - Grade 3-4, Age 8-9
From chocolate-covered chickens to grizzly grouchy grandmas and the disgusting Twists, this fantabulous book of fantastically funny jokes will keep you and your friends chuckling for hours. And it's all for a very good cause - royalties from the sale of this very special book go towards Roald Dahl's Mar vellous Children's Charity, helping to make seriously ill children's lives better. Which famous writer goes well with a hot dog? Roll Dahl! What's green and goes up and down? A Snozzcumber in a lift! What's a rabbit's favourite music? Hip-hop! ...Show more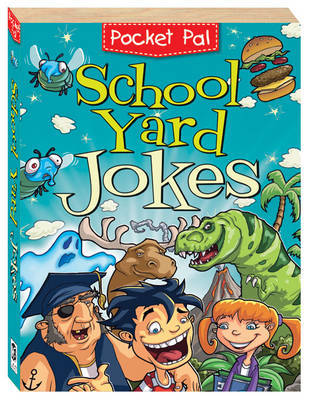 $5.99
AUD
Category: KIDS HUMOUR & MAGIC | Series: Pocket Pals
Hilarious, fascinating and entertaining collections that are perfectly pocket-sized for hours of take-anywhere fun! Each Pocket Pal title is jam-packed with 224 page of easy-to-read text, with comical full-colour illustrations throughout.
$14.99
AUD
Category: KIDS HUMOUR & MAGIC | Series: Catwad
An all-new series from New York Times bestselling author, Jim Benton From New York Times bestselling author Jim Benton, meet Catwad He's blue, he's a bit of a grouch, and his best friend is a dim-witted cat named Blurmp who can see the bright side of anything. From pizza and computers, to love and happi ness, this crabby tabby has a funny take on just about everything, and he's not afraid to share it. This collection of short comic stories will make even the grumpiest of grouches crack up and is not to be missed ...Show more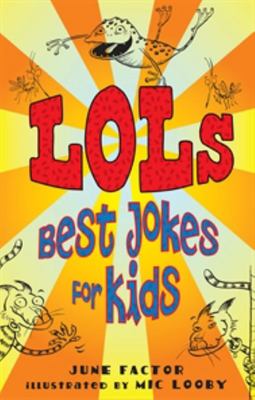 $9.99
AUD
Category: KIDS HUMOUR & MAGIC
Why do bulldogs have such flat noses? Because they keep chasing parked cars. What is a twip? A twip is what a wabbit takes when it wides on twains. What must you be careful not to do when it's raining cats and dogs? Step in a poodle. A laugh-out-loud collection of jokes, riddles, rhymes and sayings from kids around Australia, first issued as June Factor's Juicy Jumping Joke Book. ...Show more
$12.99
AUD
Category: KIDS HUMOUR & MAGIC | Series: ABC
This is the ultimate joke book for Kool Kids. Andy Jones has collected hundreds of the hottest jokes, rhymes and riddles as he travelled around the country with his children's Show 'Andy Jones & The Funky Monkey'. Now all five of the best-selling Hot Jokes books are available in one side-splitting e dition! ...Show more
$14.99
AUD
Category: KIDS HUMOUR & MAGIC | Series: Funny Kid
BECAUSE EVERY KID LOVES TO LAUGH!  The #1 kids' bestseller! Shortlisted in kids' choice awards around the country!  Every kid wants to laugh, but Max is the boy who can make it happen. He's the class clown, the punch line and he's even volunteered his bottom to be the butt of the joke.Max is the funny kid ... and he's running for class president. Poop scandals, stalker ducks, surprise debates, psycho sports teachers, tell-all interviews and the great library vomit-a-geddon are just some of the things in store for Max and his friends at Redhill Middle School this election season. For fans of Diary of a Wimpy Kid, Tom Gates and WeirDo, FUNNY KID is the hilarious new series from bestselling children's author Matt Stanton ...Show more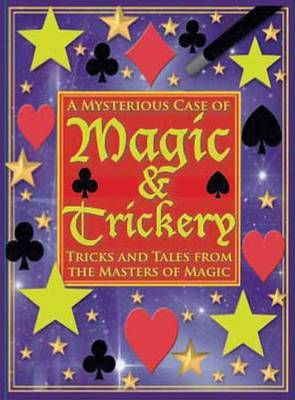 $29.99
AUD
Category: KIDS HUMOUR & MAGIC | Series: A Mysterious Case
It's a mysterious case indeed. Don't be fooled by the compact size of this chunky little box. Inside is everything a burgeoning magician needs to astound and amaze. A deck of cards, a set of three cups, four foam balls, cotton rope, a magician's silk scarf, and, of course, a magic wand are the props of choice. It all comes together with the help of a detailed, yet easy-to-follow 48-page book that covers: The history of magic Types of trickery (including illusion to sleight of hand) More than 20 easy to perform tricks Biographies of master magicians like Houdini and David Copperfield Kids will enjoy learning the secrets of magic and practicing the tricks for the ultimate performance for family and friends. ...Show more
$12.99
AUD
Category: KIDS HUMOUR & MAGIC | Series: Cosentino
COSENTINO, THE GRAND ILLUSIONIST is stuck in the centre of Coppertown until the opening of his new magic theatre. He is frozen inside a block of ice . . . or is he? The real Cos is on a mission to stop the supply of silver to the King. Silver enhances magical power, and the King has too much power alrea dy. Cos must disguise himself and sneak into the silver mines. But who are all the old people at the mine, and why is Coss old manager Wiggy down there? Could it be a . . . TRAP? How will Cos escape the mines AND outwit Wiggy and the twin Jokers? A plane crash destroys a house in Kelton. The cause of the accident is a mystery and all the passengers are missing. Jarli has been lying low since the crime boss known as Viper threatened his family. But then his Truth app uncovers a dangerous secret at the crash sitea secret Viper wants to stay buried. Suddenly Jarli is a target again. Theres no-one he can trust, not even the police. He has to find out what else is hiding before its too late. Lies can hurt, but the truth can kill . . . ...Show more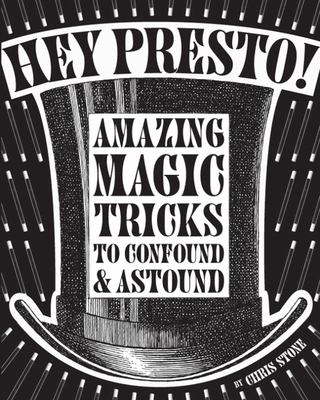 $12.99
AUD
Category: KIDS HUMOUR & MAGIC
The world's greatest and most celebrated magicians, conjurors and illusionists can make us believe the unbelievable, the impossible possible. But, of course, just like everybody else these conjurors had to start at a beginning. They too had to learn the simple (but effective) card tricks, the easy (but imaginative) coin tricks and the basic (but still mindboggling) sleight of hand tricks before advancing to more innovative and radical skills and techniques. Hey Presto! is a book full to the rafters with simple magic tricks, the perfect companion for a beginner as well as a wonderful gift book for those wishing to get into magic and are not sure how. The book contains over 40 card, coin and magic tricks for the beginner. If you want the ultimate introduction into the world of magic then, Hey Presto!, here it is! Word count: 15,000 ...Show more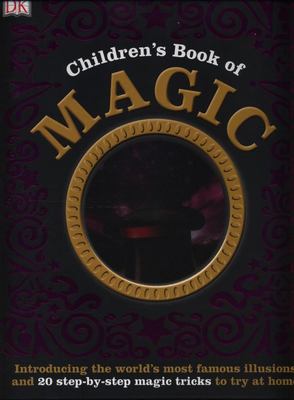 $29.99
AUD
Category: KIDS HUMOUR & MAGIC | Series: Children's...
This title helps you learn the secret of magic and put on your own astounding magic show with these 20 step-by-step magic tricks to try at home. The Children's Book of Magic demystifies the mystical by tracing the history of magic from ancient Egypt to the present day exploring the secrets behind some o f the greatest magicians from Harry Houdini to Albertus Magnus. From coin tricks to sleight of hand The Children's Book of Magic explains the best magic tricks for kids through engaging step-by-step sequences helping you master the perfect trick. With 8 schools of magic and 20 magic tricks inside, you'll learn how to cut a person in half, make objects levitate or even disappear! You'll be well on your way to becoming the world's best magician and putting on your very own magic show! Dive in and discover amazing magic tricks from the secrets of sleight of hand to captivating card tricks and the mysteries of misdirection for your own magic show. ...Show more