$29.99
AUD
Category: KIDS BOXED SETS | Series: Pig the Pug
Eww! What a stinker! Pig isnt just the worlds greediest Pug, hes the DIRTIEST too. Its high time he had a bath! But try telling Pig that...  
$29.99
AUD
Category: KIDS BOXED SETS | Series: Cranky Bear
Theres a monster in the jungle and its gobbling up the trees! It sounds like a job for THE VERY SUPER BEAR!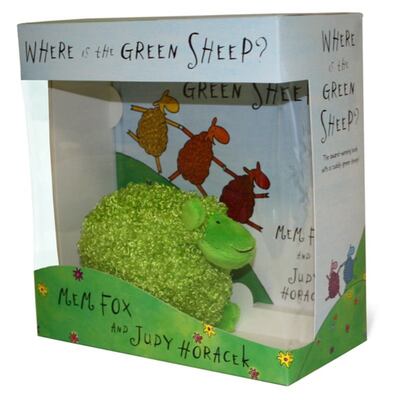 $29.99
AUD
Category: KIDS BOXED SETS
There are red sheep and blue sheep, wind sheep and wave sheep, scared sheep and brave sheep, but where is the green sheep?   The search is on in this cozy, sheep-filled story from acclaimed author Mem Fox and popular Australian cartoonist Judy Horacek. Complete with sleepy rhymes and bright illustrati ons, this book is sure to delight children of all ages, from the very young to those just beginning to read.     ...Show more
$29.99
AUD
Category: KIDS BOXED SETS | Series: Wonky Donkey
Wonky Donkey has a daughter with the same rambunctious spirit as her father. This adorable pint-sized donkey has beautiful long eyelashes, loves to listen to rowdy music, has a very cool spiky haircut... and sometimes smells a bit bad (like her dad!) Shes a blinky, punky, stinky... you know how it goes. .. dinky donkey! This smaller format edition of the book comes in a boxed set with a BONUS collectible plush toy.   ...Show more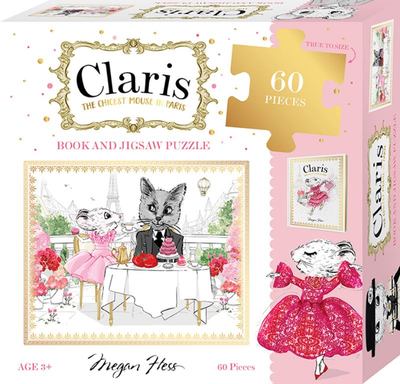 $26.99
AUD
Category: KIDS BOXED SETS | Series: Claris
This gorgeously designed gift set includes a hardback copy of Claris: The Chicest Mouse in Paris and your very own 60-piece Claris jigsaw puzzle! Claris: The Chicest Mouse in Paris follows an adorable mouse who dreams of moving to Paris to follow her fashion dreams. One day, she bravely takes the leap - only to find a mean little girl with a horrible-looking cat standing in the way of her perfect Parisian apartment! Can Claris use all her wit, warmth and - of course - style to make her dreams come true? A delightful rhyming tale about courage, compassion and a stylish little mouse, from acclaimed fashion illustrator Megan Hess. Claris: The Chicest Mouse in Paris is the first picture book in a dazzling series for lovers of Eloise and Olivia. Destined to delight fashion-obsessed readers of all ages! ...Show more
$22.99
AUD
Category: KIDS BOXED SETS
Join the hunt to find lovable puppy, Spot, in Eric Hill's first ever lift-the-flap tale. Lift each flap to find all sorts of funny animal surprises, before discovering where cheeky Spot has been hiding. This is the perfect first book for toddlers - the playful text is a wonderful spur to read and respon d together, and the hide-and-seek flaps encourage curiosity and interactivity. This set includes a board book edition of the bestselling original story, together with a cuddly Spot soft toy - the perfect present for little ones.   ...Show more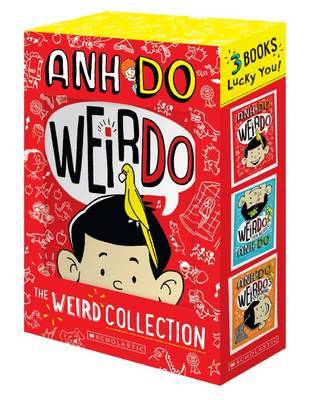 $39.99
AUD
Category: KIDS BOXED SETS
Weir Dos the new kid in school. With an unforgettable name, a crazy family and some seriously weird habits, fitting in wont be easy ... but it will be funny! Three side-splitting stories of Weir Do a weird kid with a weird name!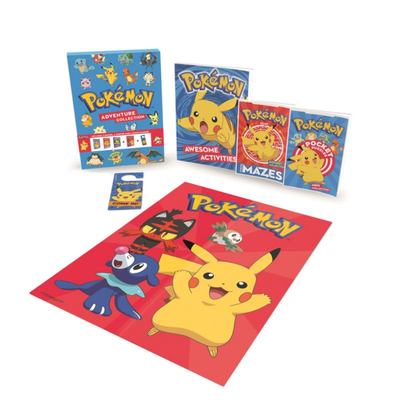 $29.99
AUD
Category: KIDS BOXED SETS
A Poketastic gift box packed with Pokemon three activity books plus a poster and more! With three awesome books, a Pokemon poster plus a Pikachu door hanger, Pokemon fans can explore in the mini mazes collection, test their Pokemon knowledge Pocket Puzzles and adventure in a full colour activity title. This is the perfect gift for Pokemon fans old and new. 'Gotta Catch 'Em All! ...Show more
$59.99
AUD
Category: KIDS BOXED SETS | Series: Wings of Fire
A war has been raging between the dragon tribes of Pyrrhia for years. According to a prophecy, five dragonets will end the bloodshed and choose a new queen. But not every dragonet wants a destiny. And when Clay, Tsunami, Glory, Starflight, and Sunny discover the truth about their unusual, secret upbring ing, they might choose freedom over fateand find a way to save their world in their own way. Titles include: Moon Rising, Winter Turning, Escaping Peril, Talons of Power and Darkness of Dragons. ...Show more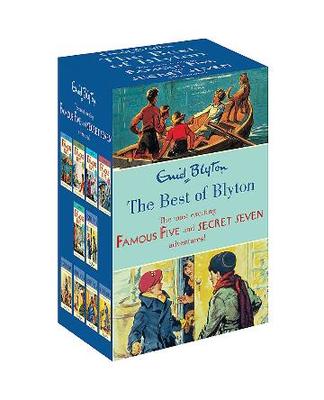 $59.99
AUD
Category: KIDS BOXED SETS
Celebrate Enid Blyton's most famous and well-loved characters, with this collection featuring the first 5 titles in each of the Famous Five and Secret Seven series. Titles include: Five on a Treasure Island Five Go Adventuring Again Five Run Away Together Five Go To Smuggler's Top Five Go Off in a Carav an The Secret Seven Secret Seven Adventure Well Done, Secret Seven Secret Seven on the Trail Go Ahead, Secret Seven. ...Show more
$32.99
AUD
Category: KIDS BOXED SETS
Get ready for bed with this gorgeous set which includes a Peter Rabbit snuggle toy, bath book and bedtime board book. The bath book is padded, lightweight and fully immersible with all your favourite Peter Rabbit characters. Then snuggle up with the adorable Peter Rabbit toy and read all about Peter's bedtime in this charming book. This beautiful set combines contemporary design with a classic story and character to create the perfect present. ...Show more