$29.99
AUD
Category: KIDS BOXED SETS | Series: Cranky Bear
Theres a monster in the jungle and its gobbling up the trees! It sounds like a job for THE VERY SUPER BEAR!
$24.99
AUD
Category: KIDS BOXED SETS | Series: Real Pigeons Ser.
Join in the zany world of the Real Pigeons with an action-packed 256-piece puzzle and book set! This set includes the first book in the series, Real Pigeons Fight Crime, where Rock and his mystery-solving friends tackle their first caseload: Why have all the breadcrumbs disappeared? Who on earth is kidn apping bats? And can the pigeons avert a dinner disaster??Ever wonder why pigeons always act so weird? It's because they're out there chasing the bad guys and saving your butts! Did you know your city is protected by a secret squad of crime-fighting pigeons? It's true! With master of disguise Rock Pigeon, bendy Tumbler, strong Frillback and super-finder Homey, the REAL PIGEONS will solve any mystery and fight any bad guy to keep the city safe! Perfect for fans of Aaron Blabey's Bad Guys and Dav Pilkey's Dog Man books, the Real Pigeons series is a hilariously silly and highly visual introduction to the joys of reading and crime-fighting for readers 6+.   ...Show more
$29.99
AUD
Category: KIDS BOXED SETS
Eww! What a stinker! Pig isnt just the worlds greediest Pug, hes the DIRTIEST too. Its high time he had a bath! But try telling Pig that...  
$29.99
AUD
Category: KIDS BOXED SETS
Wonky Donkey has a daughter with the same rambunctious spirit as her father. This adorable pint-sized donkey has beautiful long eyelashes, loves to listen to rowdy music, has a very cool spiky haircut... and sometimes smells a bit bad (like her dad!) Shes a blinky, punky, stinky... you know how it goes. .. dinky donkey! This smaller format edition of the book comes in a boxed set with a BONUS collectible plush toy.   ...Show more
$29.99
AUD
Category: KIDS BOXED SETS
There are red sheep and blue sheep, wind sheep and wave sheep, scared sheep and brave sheep, but where is the green sheep?   The search is on in this cozy, sheep-filled story from acclaimed author Mem Fox and popular Australian cartoonist Judy Horacek. Complete with sleepy rhymes and bright illustrati ons, this book is sure to delight children of all ages, from the very young to those just beginning to read.     ...Show more
$24.99
AUD
Category: KIDS BOXED SETS | Series: That's Not My... Ser.
This charming gift set includes That's not my fairy... and an adorable fairy soft toy. There are five fairies to meet in the book, with shiny dresses, sparkly wands and fluffy wings, and children can cuddle the plush fairy as they listen to the book being read. A full-spec edition of a bestselling 'That 's not my...' book and a high-quality plush toy, packaged together in an attractive, sturdy gift box, makes this an ideal present for any little child. Part of a collection of book and toy gift sets that include That's not my Unicorn, Meerkat, Penguin, Owl, Snowman and Reindeer. Part of an internationally bestselling series, which includes over fifty titles and has sold over 5 million copies in the UK alone. ...Show more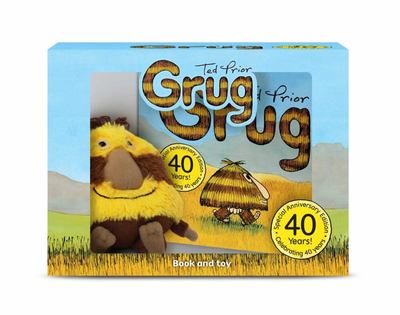 $24.99
AUD
Category: KIDS BOXED SETS
Celebrate 40 years of Grug with an exclusive hardback and soft cuddly toy in this gorgeous box set Once the top of a Burrawang tree fell to the ground ... and the grassy top began to change. It became Grug.   Join your favourite bush character on his adventures with an exclusive hardback edition of the original Grug story and a cute and cuddly soft toy.   Ted Prior's bestselling Grug series is beloved by early readers and parents alike and has sold more than a million copies in Australia alone. His first story was published in 1979 and Ted went on to write 33 more stories featuring Grug and his adventures with his other bush friends, Cara and Snoot.   ...Show more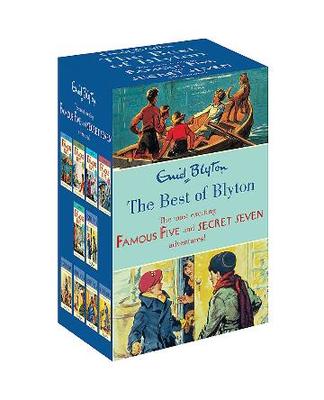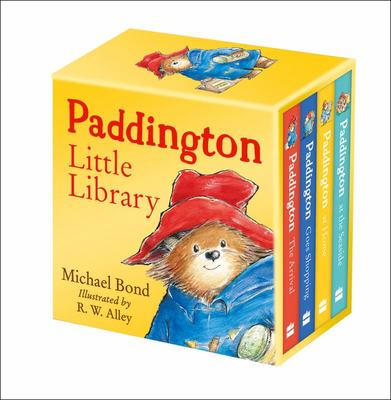 $9.99
AUD
Category: KIDS BOXED SETS | Series: Paddington
Four fun books about everyone's favourite classic bear, Paddington - now a major movie star - in one little library! Find out how Paddington travelled all the way from Peru to London and met the Brown family, and follow him through his hilariously action-packed days. These funny stories are perfect for the youngest of Paddington fans to take out and about and enjoy wherever they go. The books included are: The Arrival, Paddington at Home, Paddington at the Seaside, and Paddington Goes Shopping ...Show more
$19.99
AUD
Category: KIDS BOXED SETS | Series: Guess How Much I Love You
A delightful book and soft toy gift set from the award-winning creators of Guess How Much I Love You - perfect to give to the one you love on any occasion. Guess How Much I Love You is the story of Big Nutbrown Hare and Little Nutbrown Hare, and the adorable game they play to express their love for each other. But the hares soon discover that love is not an easy thing to measure! A new generation of little ones can now enjoy this cherished classic complete with an exquisite cuddly hare. ...Show more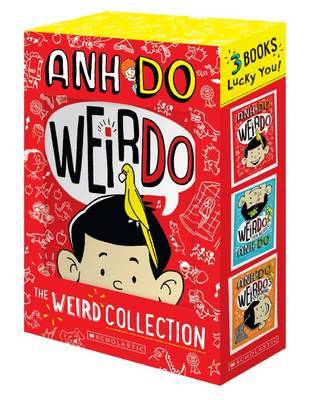 $39.99
AUD
Category: KIDS BOXED SETS
Weir Dos the new kid in school. With an unforgettable name, a crazy family and some seriously weird habits, fitting in wont be easy ... but it will be funny! Three side-splitting stories of Weir Do a weird kid with a weird name!