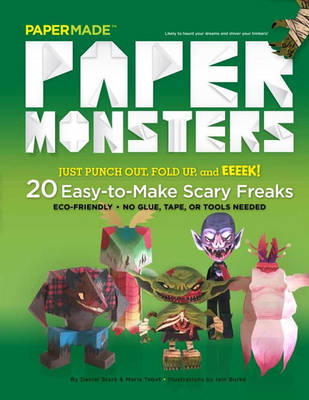 $24.99
AUD
Category: KIDS ART & CRAFT
The fourth in a series of books is a title that everyone will love. Each of the 20 unique monster designs are pre-cut, scored and perforated so anyone can simply punch them out and fold them up with easy-to-follow instructions. Whether you're a fan of things that go bump in the night or not, you'll find these scary creatures too cute to scream at. They instantly become awesome 3D objects to play with and display. Paper Monsters deftly combines paper craft with advanced paper engineering so no nightmares with glue, tape or tools ever happen! ...Show more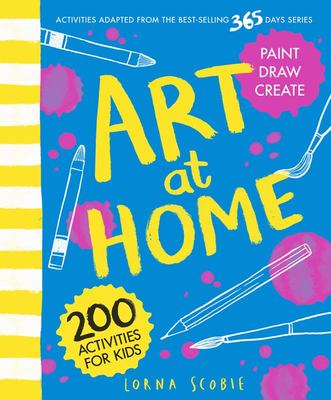 $19.99
AUD
Category: KIDS ART & CRAFT
Art At Home is the wonderful new activity book by best-selling illustrator Lorna Scobie, filled with 200 engaging art activities for children. This creative ideas book features carefully adapted activities from her brilliant 365 series, in a larger format, perfect for kids aged 5-10 and is a great way t o keep your child busy at home, as well as providing a calm and imaginative way to spend time. Activities are varied, ranging from relaxing colouring and pattern-drawing tasks, to thought-provoking challenges such as designing a superhero or sketching a self-portrait. There are no rules in this book, but plenty of encouragement to explore, play and develop artistic skills. You will end up with a book your child feels proud of, as well as plenty of inspiration for further artistic projects. With simple instructions plus helpful prompts and ideas to explore different materials and techniques, Art at Home is the perfect way to get your child thinking creatively and to stimulate their imagination. ...Show more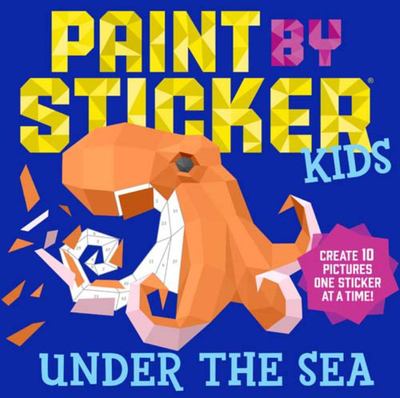 $19.99
AUD
Category: KIDS ART & CRAFT | Series: Paint by Sticker | Reading Level: Children's - Grade 1-2, Age 6-7
Move over, colouring books! Paint by Sticker Kids is back with a third book of amazing art for kids to make, one sticker at a time. Paint by Sticker Kids: Under the Sea includes everything you need to create 10 bright, playful, full colour illustrations of the ocean's wonders - illustrated templates pri nted on perforated card stock, and 10 pages of stickers to fill in and create the artwork. The fun, vibrant images are rendered in "low-poly," a computer graphics style using geometric polygon shapes to create a 3D effect. As a paint-by-number, each template is divided into hundreds of spaces, each with a number that corresponds to a particular sticker. Find the sticker, peel it, and place it in the right space. Add the next, and the next, and the next, and voila! Kids will love watching these pictures come to life. Plus each is suitable for framing or the fridge. ...Show more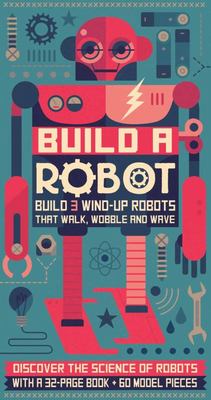 $24.99
AUD
Category: KIDS ART & CRAFT | Reading Level: very good
Build a Robot provides a unique interactive guide to robots in their many guises, and includes everything you need to build a trio of performing robots. Building each of your three robots gives you a unique, hands-on understanding of the basic engineering involved. The pre-cut pieces are clearly labell ed to help you assemble the model. Simply follow the step-by-step instructions and slot together the pieces. ...Show more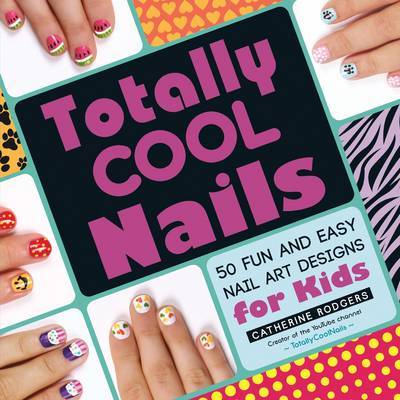 $27.99
AUD
Category: KIDS ART & CRAFT
Say hello to fabulous nail art designs you can create! It's time to get your nails noticed! Catherine Rodgers, the creator of the popular nail art YouTube Channel Totally Cool Nails, shows you how to paint one-of-a-kind nail art designs right in your own home. With her guidance and helpful tips, you'll create 50 super-stylish nail art designs like Starfish, Rainbow Wave, Candy Heart, and Watermelon Nails. She also shares her secrets for giving yourself the perfect manicure, including how to prep your nails, use popular nail art tools, and personalize the designs. Whether you're looking for a super-stylish pattern or a fun holiday nail art design, this guide has a fantastic option for every occasion and mood. Complete with step-by-step instructions and full-color photographs of each project, Totally Cool Nails gives you awesome nails--every time! ...Show more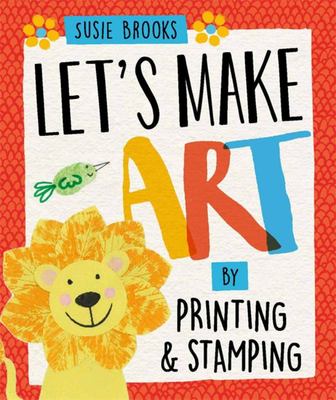 $16.99
AUD
Category: KIDS ART & CRAFT | Series: Let's Make Art Ser.
Let's Make Art By Printing and Stamping shows you how to make bottletop balloons, broccoli jungle, cork stamps, bubblewrap dinosaurs and much, much more. Techniques include printing, stamping, monoprints and simple collographs - used in ingenious ways for fantastic results! A collection of fun, simple, inexpensive craft projects, ideal for time-poor parents and budget-challenged schools, promoting reuse and recycling. Beautifully designed, the book is clearly and appealingly illustrated with step-by-step instructions and engaging artwork. Each activity is straightforward and achievable, and as such is therapeutic for stressed or anxious children, allowing them to make things by themselves, and to have confidence in their own abilities. Other titles in the series include Let's Make Art With Hands and Feet, Let's Make Art with Everyday Things and Let's Make Art with Scrap Paper, so there's a whole load of upcycling fun to be had! ...Show more
$32.99
AUD
Category: KIDS ART & CRAFT
The latest volume in this successful series introduces young readers to major movements in art history--from Romanesque to Pop art. Filled with gorgeous color reproductions and packed with fascinating information, this beautiful book presents a chronological sampling of the world's important artistic st yles. Double-page spreads provide a detailed description of each movement, representative illustrations, and a timeline that places the artwork in its historical context. All of these elements are presented in a playful, eye-catching manner that will appeal to a wide range of young readers. The book also features numerous ideas for projects that kids can undertake themselves and offers helpful suggestions for learning more about each style. Children will find hours of fun reading that will equip them with essential knowledge--enhancing and deepening their understanding of art history and inspiring them in their own artistic endeavors. ...Show more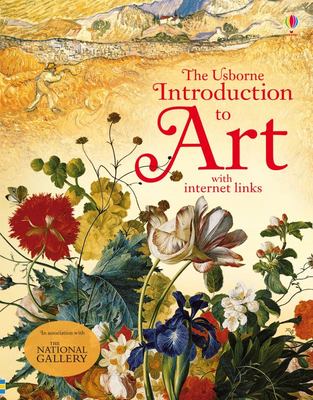 $24.99
AUD
Category: KIDS ART & CRAFT
Offers an informative and in-depth look at the great themes, techniques, movements and artists from ancient and medieval art up to the present day. It features full-colour photographs, illustrations and clear, concise text.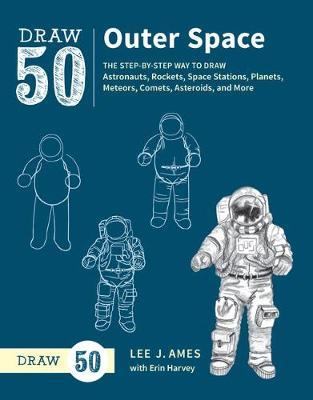 $16.99
AUD
Category: KIDS ART & CRAFT
Part of the best-selling Draw 50 series this step-by-step guide to sketching and rendering astronauts, planets, asteroids, comets, spaceships, space stations, and other elements related to outer space exploration is for artists of all levels.In this new installment of Lee J. Ames's beloved Draw 50 serie s, readers will find easy-to-follow, step-by-step lessons for outer space drawing. In each lesson, six wordless steps provide everything needed to master drawing all kinds of planets, moons, comets, and meteors, as well as astronauts, rockets, spaceships, and other aspects--both natural and manmade--related to charting the cosmos. ...Show more

$19.99
AUD
Category: KIDS ART & CRAFT
Put on your very own origami finger puppet show! You can create your own origami theater by making a full range of finger puppet characters! Origami Finger Puppets includes 25 adorable and entertaining step-by-step designs and 25 sheets of origami paper to practice with! Embellish your finger puppets wi th 2 sheets of fun, removable stickers. Recreate the characters from your favorite movie or Broadway show, or let your imagination guide the characters you create - the possibilities are endless! ...Show more