$9.99
AUD
$29.99
(66% off)
Category: HUMOUR
Babies as you've never seen them before, from New York Times bestselling author and photographer Seth Casteel   Seth Casteel's innovative underwater photography has won him fans around the world. Now Casteel has turned his camera toward the only subjects who could rival his bestselling portraits of do gs and puppies for sheer adorable delight: babies. In what he has called some of the most exciting shoots of his career, Casteel has found a remarkable new way to capture the wonder and freedom babies feel when they're underwater.   Chubby-cheeked, curious, and mischievous, these tiny swimmers remind us all of the joy of discovery--and the irresistible beauty of babies. ...Show more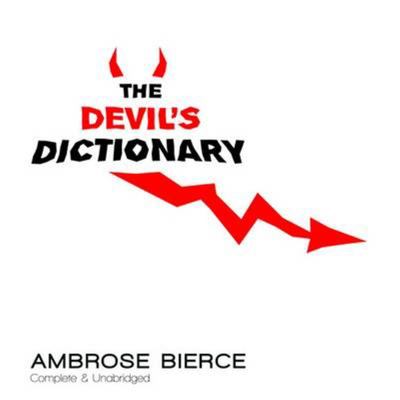 $19.95
AUD
Category: HUMOUR
  Classics for Your Collection:   goo.gl/U80LCr   ---------   The Devil's Dictionary is a satirical dictionary written by American Civil War soldier, journalist, and short story writer Ambrose Bierce. Consisting of common words followed by "howlingly funny" definitions, the lexicon was written o ver three decades as a series of installments for magazines and newspapers.   Bierce's witty definitions were imitated and plagiarized for years before he gathered them into books, first as The Cynic's Word Book in 1906 and then in a more complete version as The Devil's Dictionary in 1911.   Initial reception of the book versions was mixed. In the decades following, however, the stature of The Devil's Dictionary increased. It has been widely quoted, frequently translated, and often imitated, earning a global reputation.   In the 1970s, The Devil's Dictionary was named as one of "The 100 Greatest Masterpieces of American Literature" by the American Revolution Bicentennial Administration. Wall Street Journal columnist Jason Zweig said The Devil's Dictionary is ..". probably the most brilliant work of satire written in America. And maybe one of the greatest in all of world literature."   Scroll Up and Get Your Copy   Timeless Classics for Your BookshelfClassic Books for Your Inspiration and Entertainment   Visit Us at:   goo.gl/0oisZU ...Show more
$19.99
AUD
Category: HUMOUR | Series: Asterix
A collection of 12 new stories - all linked by the theme of Asterix's anniversary celebration.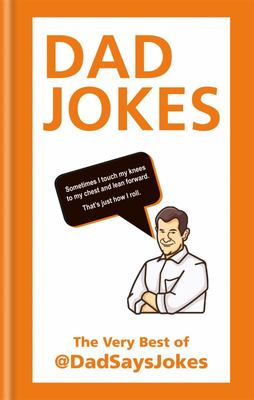 $19.99
AUD
Category: HUMOUR
From the most-followed dad jokes page on Instagram, @dadsaysjokes, comes a collection of hilariously cheesy jokes that will leave your friends and family laughing and groaning in equal measure. This is the perfect gift for dads who want to expand their repertoire and anyone who fancies reminiscing abou t a childhood full of these no-nonsense 'bad' puns. Here are a couple of tasters: Q: Why do cows have hooves instead of feet? A: Because they lactose. Q: Are you today's date? A: Cuz you're 10/10. ...Show more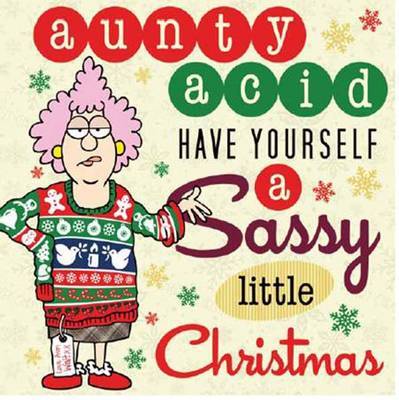 $16.99
AUD
Category: HUMOUR
Aunty Acid is the sassy senior created to give "the crazy old lady in all of us" a voice that can be heard from ten blocks away. With her long-suffering husband, Walt, Aunty Acid tells it like it is and has her own unique opinions on everything. Her fan base is growing by more than 20,000 a day as word on her wit and sassy sayings spreads across the internet where she reaches more than 50 million people each week. Aunty Acid is created by Ged Backland and is brought to life by the team at The Ged Backland Studio in Liverpool - Northern England. Their other properties include Grumpy Old Gits and Little Church Mouse. ...Show more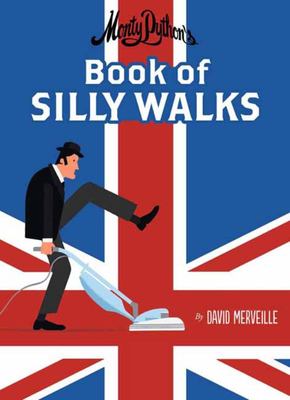 $24.99
AUD
Category: HUMOUR
Monty Python's Book of Silly Walks by illustrator David Merveille features Mr. Teabag--one of John Cleese's best-loved characters from Monty Python's Flying Circus. Python fans will delight in Merveille's artistic portrayal of Mr. Teabag in his most iconic silly-walk pose as he hysterically stands in as housekeeper, soccer player, fire-ring walker, guard at the Buckingham Palace, James Bond, DaVinci's Vitruvian Man, and more! Over 40 years ago, a group of five Englishmen - and one wayward American - rewrote the rules of comedy. MONTY PYTHON'S FLYING CIRCUS, an unheralded, previously unseen half-hour show of sketches, hilarities, inanities and animations, first appeared on the BBC late one night in 1969. Its impact has been felt on the world ever since. From its humble beginnings, it blossomed into the most influential movement in modern comedy. ...Show more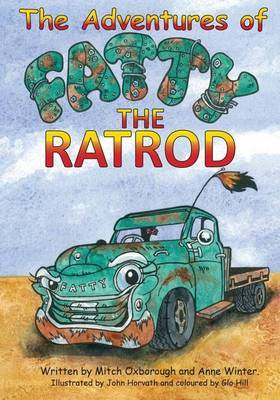 $29.99
AUD
Category: HUMOUR
Be captivated by this beautifully presented children's book that will entertain young and old. Experience the transformation of an old truck as a family brings her back to life as a Rat Rod. With clever rhyming and an intriguing story, Fatty the Rat Rod offers endless hours of entertainment. Original an d unique illustrations that have been beautifully water-coloured make the book as wonderful as the real-life Fatty the Rat Rod. NOTE; Less than 500 first edition hard cover copies available direct from the author www.fattytheratrod.com ...Show more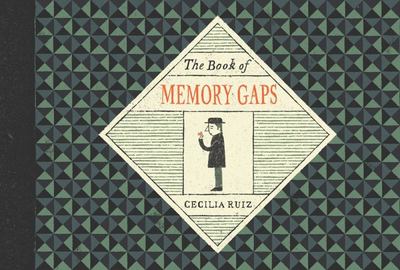 $19.99
AUD
Category: HUMOUR
Tim Burton meets "The Pop-Up Book of Phobias" in "The Book of Memory Gaps," a poetic and hauntingly funny illustrated book that explores the power and mystery of the human mind, created by author and artist Cecilia Ruiz.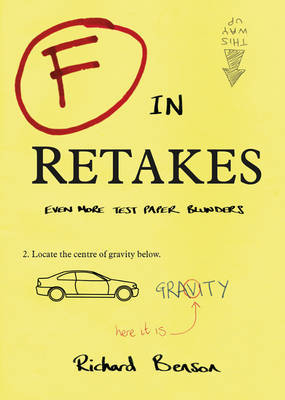 $14.99
AUD
Category: HUMOUR
The 'F in Exams' are over, the results are in and just when you thought it was safe to go back in the classroom. Bang! It's time for 'F in Retakes'. Enjoy another heady dose of hilarious answers that canny students have given to the trickiest exam questions.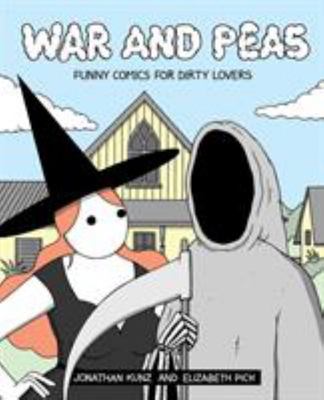 $26.99
AUD
Category: HUMOUR
"Hilarious, morbid, and sometimes oddly touching, War and Peas is amongst the best of the best in modern comics. You'll be laughing out loud." -- Sarah Andersen, creator of Sarah's Scribbles   "One of the most exciting and funniest webcomics in the world," -- Bored Panda     From the creators of th e hugely popular Instagram comic War and Peas, this offbeat four-panel comic features a dark, fairy-tale aesthetic and a twist ending each time. War and Peas: Funny Comics for Dirty Lovers combine twisted humor with a beloved cast of characters including the grim reaper (seen here as an unintentionally lethal man of leisure), a robot in hopelessly in love with his scientist creator, and a promiscuous yet self-assured witch. Unlike most webcomic collections, this one tells a story using dozens of never-before-seen comics to chronicle the lives of several different characters and their follies during life, death, and their glorious reunions in the the afterlife (and the after-afterlife). ...Show more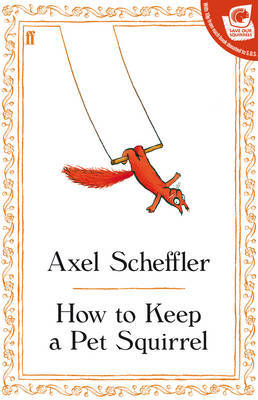 $24.99
AUD
Category: HUMOUR
'Such an animal is difficult to tame and always likely, when suddenly alarmed, to give our finger a nasty nip with its teeth.' While dipping into "The Children's Encyclopaedia of 1910", Axel Scheffler came across a small but indispensible guide to procuring and caring for your pet squirrel. Intrigued by the unlikely notion of a child attempting to keep so wild an animal, Axel created a series of delightful, beautifully finished illustrations to accompany the text. ...Show more
$19.99
AUD
Category: HUMOUR
Profane, affectionate, and radically honest, California Book Award-winning author Adam Mansbach's verses perfectly capture the familiar-and unspoken-tribulations of putting your little angel down for the night. In the process, they open up a conversation about parenting, granting us permission to admit our frustrations, and laugh at their absurdity. With illustrations by Ricardo Cortes, Go the F**k to Sleepis beautiful, subversive and pants-wettingly funny-a book for parents new, old and expectant. You probably should not read it to your children. ...Show more