$32.99
AUD
Category: HUMOUR
Bugger, rooted, bloody oath...What is it about Australians and swearing? We've got an international reputation for using bad language (Where the bloody hell are ya?) and letting rip with a choice swear word or two has long been a very Aussie thing to do. From the defiant curses of the convicts and bullo ck drivers to the humour of Kath and Kim, Amanda Laugesen, director of the Australian National Dictionary Centre, takes us on a fascinating journey through the history of Australia's bad language to reveal our preoccupations and our concerns.Bad language has been used in all sort of ways in our history: to defy authority, as a form of liberation and subversion, and as a source of humour and creativity. Bad language has also been used to oppress and punish those who have been denied a claim to using it, notably Indigenous Australians and women. It has also long been subject to various forms of censorship. 'If you've ever wondered why to use bad language in Australia is to 'swear like a bullocky', Amanda Laugesen's Rooted will give you the answer. Taking us on a colourful tour of more than two centuries of bad language that extends from the mildly offensive to the completely filthy, Laugesen tells the story of Australia through those words and phrases that have often been seen as unfit to print. This is an engrossing social history – a bloody beauty – from one of our leading experts on Australian English.' — Frank Bongiorno, Professor of History, The Australian National University ...Show more

$5.00
AUD
$29.99
(83% off)
Category: HUMOUR
Babies as you've never seen them before, from New York Times bestselling author and photographer Seth Casteel   Seth Casteel's innovative underwater photography has won him fans around the world. Now Casteel has turned his camera toward the only subjects who could rival his bestselling portraits of do gs and puppies for sheer adorable delight: babies. In what he has called some of the most exciting shoots of his career, Casteel has found a remarkable new way to capture the wonder and freedom babies feel when they're underwater.   Chubby-cheeked, curious, and mischievous, these tiny swimmers remind us all of the joy of discovery--and the irresistible beauty of babies. ...Show more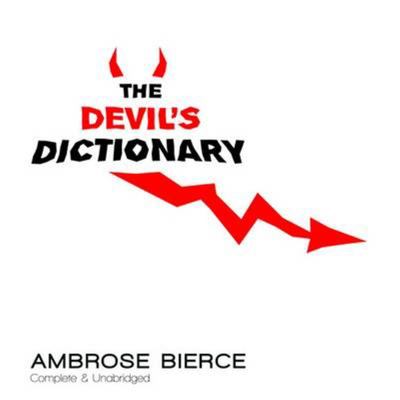 $19.95
AUD
Category: HUMOUR
  Classics for Your Collection:   goo.gl/U80LCr   ---------   The Devil's Dictionary is a satirical dictionary written by American Civil War soldier, journalist, and short story writer Ambrose Bierce. Consisting of common words followed by "howlingly funny" definitions, the lexicon was written o ver three decades as a series of installments for magazines and newspapers.   Bierce's witty definitions were imitated and plagiarized for years before he gathered them into books, first as The Cynic's Word Book in 1906 and then in a more complete version as The Devil's Dictionary in 1911.   Initial reception of the book versions was mixed. In the decades following, however, the stature of The Devil's Dictionary increased. It has been widely quoted, frequently translated, and often imitated, earning a global reputation.   In the 1970s, The Devil's Dictionary was named as one of "The 100 Greatest Masterpieces of American Literature" by the American Revolution Bicentennial Administration. Wall Street Journal columnist Jason Zweig said The Devil's Dictionary is ..". probably the most brilliant work of satire written in America. And maybe one of the greatest in all of world literature."   Scroll Up and Get Your Copy   Timeless Classics for Your BookshelfClassic Books for Your Inspiration and Entertainment   Visit Us at:   goo.gl/0oisZU ...Show more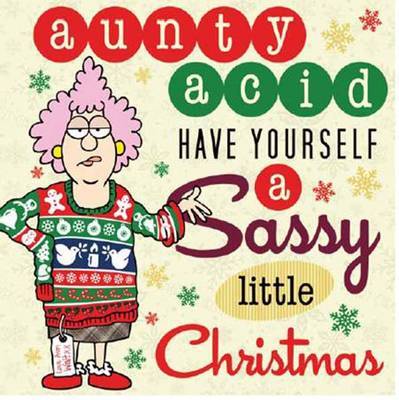 $16.99
AUD
Category: HUMOUR
Aunty Acid is the sassy senior created to give "the crazy old lady in all of us" a voice that can be heard from ten blocks away. With her long-suffering husband, Walt, Aunty Acid tells it like it is and has her own unique opinions on everything. Her fan base is growing by more than 20,000 a day as word on her wit and sassy sayings spreads across the internet where she reaches more than 50 million people each week. Aunty Acid is created by Ged Backland and is brought to life by the team at The Ged Backland Studio in Liverpool - Northern England. Their other properties include Grumpy Old Gits and Little Church Mouse. ...Show more
$12.99
AUD
Category: HUMOUR | Series: Miniature Editions Ser.
Millions of golf enthusiasts and Tiger Woods fans daydream of being on the golf course while stuck at work. A perfect gift for Dad on Father's Day or anyone who loves golf, this kit will help relieve some of that cubicle-induced anxiety by allowing you to get in a quick round right on your desktop. Kit includes two golf balls, two clubs, a green felt fairway, a packet of sand, and a 32-page book of fun facts and the rules of the game. ...Show more
$19.99
AUD
Category: HUMOUR
The sequel to the #1 New York Times bestselling phenomenon Strange Planet, featuring more hilarious and poignant adventures from the fascinating inhabitants of Nathan W. Pyle's colourful world. In this eagerly awaited sequel, Nathan takes us back to his charming and instantly recognisable planet colour ed in bright pinks, blues, greens, and purples, providing more escapades, jokes and phrases. Nathan mixes his most popular Instagram comics with more than thirty original works created exclusively for this second volume to explore four major topics: traditions, nature, emotions, and knowledge. He inducts new and longtime fans into a strangely familiar world and its culture, from "cohesion" (marriage) to "mild poison" (alcohol) to the full lyrics to "The Small Eight-Legged Creature" (sung to the tune of The Itsy Bitsy Spider). Bright, colourful, and whimsical - yet charmingly familiar - Stranger Planet is out-of-this-world fun. ...Show more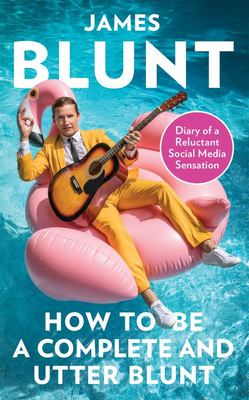 $24.99
AUD
Category: HUMOUR
'Opinions are like arseholes - everybody has one' James Blunt, 6 December 2014 Once upon a time, James Blunt's most enduring legacy was a three-minute, thirty-second pop song about a girl he saw on the underground, and a nation's worth of abuse. But with the invention of Twitter, James found his real vo ice, and with it, the chance to reply with a simple 'up yours'. Now the King of Twitter has ascended to the heady heights of occasionally 'winning the internet'. Selected and introduced by James himself, this is a year in the life of the world's most reluctant social media sensation. Now learn for yourself how to be a complete and utter Blunt . . . ...Show more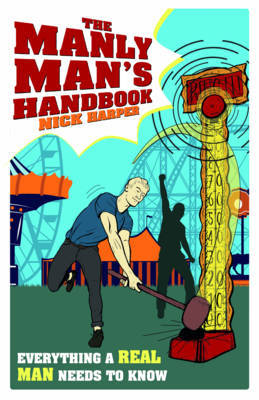 $22.99
AUD
Category: HUMOUR
Modern man may know how to send an email, play games on his phone and moisturize occasionally, but when it comes to life's proper skills - the ones that all dads and granddads seem to know off by heart - he is left scratching his head and feeling useless. However, luckily help is at hand. The Manly Man' s Handbook does exactly what it says on the cover and will teach you all the essential skills you need to show off your manliness and feel a bit less rubbish. Learn practical skills such as how to fix a dripping tap, carve a Sunday roast and rugby-tackle a thief; show off your masculinity by ripping a phone book in half and winning an arm wrestle; and reveal your sensitive side by learning how to hold a baby properly and mastering the basic dance steps. Covering all of the vital yet often overlooked skills required of the modern-day male, this man-sized selection of skills will leave you feeling strong, confident - and manly. ...Show more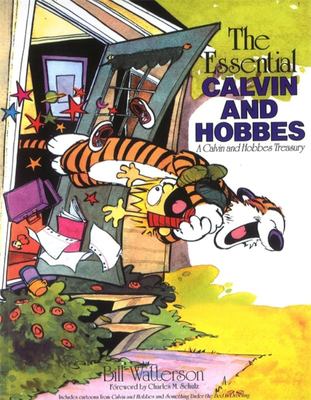 $35.00
AUD
Category: HUMOUR | Series: Calvin and Hobbes
By the 1986 Reuben Award as Outstanding Cartoonist of the Year, by the National Cartoonists' Society. The book contains material taken from Calvin and Hobbes and Something Under the Bed is Drooling, and also 12 pages of new material.
$14.99
AUD
Category: HUMOUR | Series: Aunty Acid Ser.
'Never under any circumstances take a sleeping pill and laxative on the same night' is just one of the hilarious snippets of advice from Aunty Acid. Aunty Acid is the sassy senior created to give "the crazy lady in all of us" a voice that can be heard from ten blocks away. With her long-suffering husba nd Walt, Aunty Acid tells it like it is and has her own unique opinions on everything. She has over one and a quarter million Facebook fans, a number which grows by over 10,000 a day as word on her wit and sassy sayings spreads across social media platforms where she reaches over 20 million people each week. ...Show more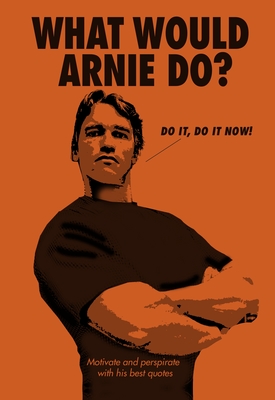 $14.99
AUD
Category: HUMOUR
Do you revere the legend that is Arnie? Do you agree that the best activities for your health are pumping and humping? Do you trust that if it bleeds, you can kill it? Then this is the book for you. What Would Arnie Do? is a collection of the wit and wisdom of Arnold Schwarzenegger. Whether you're loo king for inspiration in the gym, in your career, or for fighting deranged cyborgs, Arnie has just the right phrase to spur you to greater success. And remember: Milk is for babies. When you grow up you have to drink beer. ...Show more