$34.99
AUD
Category: HEALTH & DIET
From the bestselling author of The Mediterranean Diet and The Mediterranean Diet Cookbook, Australia's leading expert on the Mediterranean diet shows us how to improve our heart health. Heart disease is the single leading cause of death in Australia. Every one of us either has or knows someone who has a common risk factor of heart disease, such as high cholesterol or high blood pressure.Diet is a key factor in preventing and reducing the risk factors of heart disease. Scientifically backed by decades of peer-reviewed research, the Mediterranean diet is a rigorously tested diet that has been proven to prevent heart disease and diabetes, help with weight management, and promote longevity. Dr Catherine Itsiopoulos provides 80 delicious recipes, easy-to-follow meal plans and clear advice on why the Mediterranean diet is the #1 diet recommended by cardiologists around the world.Sustainable, satisfying and suitable for the whole family, this is a diet that is a proven pathway to better heart health as much as it promotes long-term good health and wellbeing. ...Show more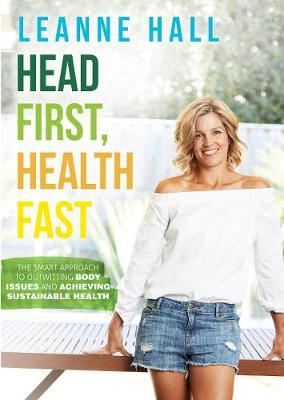 $13.95
AUD
$29.99
(53% off)
Category: HEALTH & DIET
The smart approach to outwitting body issues and achieving sustainable health. Come off the dieting hamster wheel and take a psychologically savvy approach to body image, nutrition, weight loss and wellness * Have you started numerous diet and exercise programs, only to discard them? (Or perhaps you don 't even bother anymore, so disappointing are the results.) * Do you struggle to lose weight, even when you follow a plan? * Do you find you have a problematic relationship to food? You are not alone. Obesity in Australia is at a record high. Could it be that our current approach to body image, diet and health is simply wrong? In Head First, Health Fast, psychologist Leanne Hall uses her extensive experience assessing weight, body-image, eating, mood and anxiety disorders, as well as her expertise as a nutrition coach and personal trainer to take you on a journey through your own psychology when it comes to health, your personal relationship to food and your approach to exercise. In part one she will show you how to analyse your approach to food and body image. In part two she will offer a practical program for achieving your goals Head First, Health Fast is a holistic alternative to traditional restrictive one-size-fits-all weight loss programs that will empower you to sustain long-term weight-loss, health and fitness. ...Show more
$49.99
AUD
Category: HEALTH & DIET
From the #1 New York Times best-selling author of Celery Juice and Liver Rescue, here's everything you need to know about cleansing to transform your health - and your life. If you think you don't have any need to do a cleanse - if you're sure you couldn't possibly be harboring any toxins in your body - think again. In today's world, there are poisons and pathogens that threaten our health starting before we're even born, and they continue to hold us back as we encounter them in our everyday life. Cleansing is a vital tool for fighting against these burdens - as long as you go about it the right way. That's why you need this book. Anthony William, the Medical Medium, has placed a vast wealth of insight and information into a one-stop resource for cleansing of all kinds, starting with his acclaimed nine-day 3:6:9 Cleanse and expanding into life-saving protocols for specific health needs - including an anti-bug cleanse, a morning cleanse, and a heavy metal detox. You'll discover: · How to choose the cleanse that's right for you · A deep dive into the causes of your symptoms and conditions · Critical cleanse dos and don'ts, including modifications and substitutions · The truth about trendy topics such as intermittent fasting and the microbiome · A guide to supplements you may choose to add to your cleanse · The physical reasons why cleansing can be an emotional experience · More than 75 recipes and sample menus to get you through your Medical Medium cleanse · Spiritual and soul support to remind you that healing is possible "The cleanses in this book speak to what's truly going wrong inside of our bodies that no trendy lifestyle approach can ever address," Anthony writes. "Have compassion for yourself and know that your suffering is not your fault. Your struggles are not your fault. You're accomplishing great things every single hour and day as you work on your healing process with the powerful tools in this book. I believe you can heal." ...Show more
$12.99
AUD
Category: HEALTH & DIET
'Weigh your food. Count the calories. Take control.' Michelle Bridges, Australia's most popular fitness and weight loss expert, knows that information is the key to controlling your diet. That's why she's put together the Australian Calorie Counter. It gives you everything you need to make the right foo d choices for you. This updated edition contains: ** Comprehensive energy information on thousands of fresh and packaged foods* Practical advice for maintaining a healthy weight* Great tips for breaking bad habits ...Show more

$22.99
AUD
Category: HEALTH & DIET
Your poo says a lot about your health but how well do you know your sh*t? This unique, witty and handy colour swatch book is your entertaining and informative guide to every poo you will ever do. Based on real medical advice and full of pop culture gags, you'll learn fascinating facts about your faece s, such as: -Why floaters float -Why stinkers stink -What is and isn't normal -How to poo like a pro With 19 turds to compare to your own, including Poopcorn, Ring Stinger and Lumpty Dumpty, this is an essential guide for anyone who gives a crap about their health (or just has an unhealthy obsession with toilet humour). ...Show more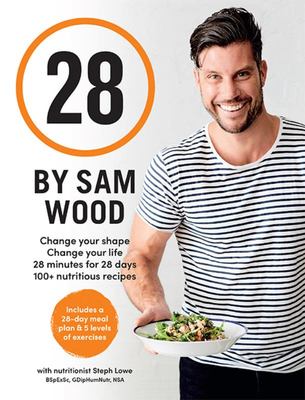 $31.99
AUD
$39.99
(20% off)
Category: HEALTH & DIET
CHANGE YOUR THINKING, CHANGE YOUR SHAPE, CHANGE YOUR LIFE  28 By Sam Wood combines quick, simple, delicious meals with a daily 28 minute exercise program. In just a year of the program, personal trainer and The Bachelor favourite Sam Wood and his team have transformed more than 100,000 people's lives .  Now, for the first time, the best of 28 by Sam Wood has been brought together in a book. Including 100 of Sam and nutritionist Steph Lowe's popular recipes for breakfast, lunch, dinner and snacks. All based on their philosophy that we should turn the healthy food pyramid upside down - and prioritise real food with as little human interference as possible.  Alongside satisfying, achievable recipes for every time of the day, 28 By Sam Wood includes a monthly meal planner, a regime of tough but achievable exercises for every level, and advice on taking control of your weight, your health and your life today.  ...Show more
$42.99
AUD
Category: HEALTH & DIET
The highly anticipated new release from the groundbreaking, New York Times best-selling author of Medical Medium Experience the next level of medical revelations. Packed with information you won't find anywhere else about the Unforgiving Four--the threats responsible for the rise of illness--and the mir aculous power of food to heal, this book gives you the ability to become your own health expert, so you can protect yourself, friends, family, and loved ones from symptoms, suffering, and disease. Unleash the hidden powers of fruits and vegetables and transform your life in the process. ANTHONY WILLIAM, the Medical Medium, has helped tens of thousands of people heal from ailments that have been misdiagnosed or ineffectively treated--or that medical communities can't resolve. And he's done it all by listening to a divine voice that literally speaks into his ear, telling him what is at the root of people's pain or illness and what they need to do to be restored to health. In his first book, the New York Times bestseller Medical Medium, Anthony revealed how you can treat dozens of illnesses with targeted healing regimens in which nutrition plays a major role. Medical Medium Life-Changing Foods delves deeper into the healing power of over 50 fruits, vegetables, herbs and spices, and wild foods that can have an extraordinary effect on health. Anthony explains each food's properties, the symptoms and conditions it can help relieve or heal, and the emotional and spiritual benefits it brings. And he offers delicious recipes to help you enjoy each food's maximum benefit, from sweet potatoes with braised cabbage stuffing to honey-coconut ice cream. YOU'LL DISCOVER: Why wild blueberries are the "resurrection food," asparagus is the fountain of youth, and lemons can lift your spirits when you've had bad news The best foods to eat to relieve gallstones, hypertension, brain fog, thyroid issues, migraines, and hundreds more symptoms and conditions The particular healing powers of kiwis, cucumbers, cat's claw, coconut, and much more Insight into cravings, how to use stress to your advantage, and the key role fruit plays in fertility Much of Anthony's information is dramatically different from the conventional wisdom of medical communities, so don't expect to hear the same old food facts rehashed here. Instead, expect to get a whole new understanding of why oranges offer more than just vitamin C--and a powerful set of tools for healing from illness and keeping yourself and your loved ones safe and well. Here are just a few highlights of what's inside: Critical information about the specific factors behind the rise of illness and how to protect yourself and your family Foods to repair your DNA, boost your immune system, improve your mental clarity, alkalize every body system, shield you from others' negative emotions, and so much more Techniques to make fruits, vegetables, herbs and spices, and wild foods the most healing they can be for your individual needs Plus targeted foods to bring into your life for relief from hundreds of symptoms and conditions, including: ANXIETY AUTOIMMUNE DISORDERS CANCER DIABETES DIGESTIVE PROBLEMS FATIGUE FOOD ALLERGIES INFERTILITY INFLAMMATION INSOMNIA LYME DISEASE MEMORY LOSS MIGRAINES THYROID DISEASE WEIGHT GAIN ...Show more
$24.99
AUD
Category: HEALTH & DIET
*The No.1 Sunday Times Bestseller Are you ready to change your life? Are you sick of always wearing black and getting undressed in the dark? Are you fixated with a number on the scales? Are you afraid to step into the gym and commit to a routine? Is your confidence at an all-time low? Is all of th is having a negative impact on your life, relationships and happiness? James Smith is armed with every tool you'll ever need to achieve incredible results - from dieting, training and staying in shape to identifying the fads, cons and nonsense that get in the way of genuine lasting progress. Learn to reset your current mindset and attitude towards your diet and training, with chapters covering: * Fat loss versus muscle gain * Metabolism and 'body types' * Protein targets and calorie tracking * Common fitness fallacies * Female fat loss * Supplements * Training versus exercising * The importance of sleep * Forming habits This book will put you back in control. It is not a fad diet or a short-term training plan. It will empower you to adopt better habits that will allow you to take charge of your life. ...Show more
$36.99
AUD
Category: HEALTH & DIET
A personal journey of weight loss with WW - the world's largest wellness community.When WW phenomenon Anna Van Dyken set out to lose half her body weight, she didn't think she could do it. Eight years and 70 kilograms later, she has stayed at her goal weight for four years and is now sharing her story - and her recipes - as a WW Ambassador.Anna's story inspires us to invest in our continued health for life. Anna shares her sustainable healthy habits for real life, as well as over 120 recipes that are:- quick to cook - uncomplicated- budget-friendly - full of flavour.WW is a global leader in weight loss and has been awarded the #1 best diet for weight loss 10 years in a row. There is no better time to discover the WW program and learn how you too can start your own journey to weight loss and wellness.'Losing 70 kilos has added years to my life. My greatest achievement has been to take control of my family's health and turn all our lives around. Walking into that very first WW workshop saved me. It's as simple as that.' - Anna ...Show more
$29.99
AUD
Category: HEALTH & DIET
THE ULTIMATE GUIDE TO FASTING, WEIGHT LOSS AND LONG-TERM GOODHEALTH THE CULMINATION OF DR MOSLEY'S BESTSELLING DIETING TRILOGY FEATURES REVELATORY NEW SCIENCE WITH A HIGHER 800-CALORIE LIMIT   Six years ago, Dr Michael Mosley started a health revolution with The 5.2 Fast Diet, telling the world about t he incredible power of intermittent fasting. In this book he brings together all the latest science (including a new approach: Time Restricted Eating) to create an easy-to-follow programme. Recent studies have shown that 800 calories is the magic number when it comes to successful dieting – it's an amount high enough to be manageable but low enough to speed weight loss and trigger a range of desirable metabolic changes. Depending on your goals, you can choose how intensively you want to do the programme: how many 800-calorie days to include each week, and how to adjust these as you progress. Along with delicious, low-carb recipes and menu plans by Dr Clare Bailey, The Fast 800 offers a flexible way to help you lose weight, improve mood and reduce blood pressure, inflammation and blood sugars. Take your future health into your own hands. ...Show more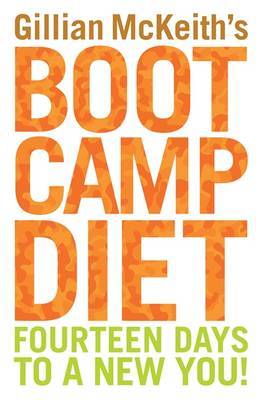 $9.99
AUD
$24.95
(59% off)
Category: HEALTH & DIET
Helps you to lose weight and keep it off for good. This book presents plenty of recipes to choose from. It is suitable for a diet procrastinator, a fifth former trying to get out of gym class or for those who need a bit of motivation from the best nutritionist in the business.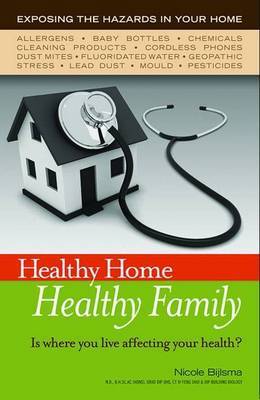 $29.95
AUD
Category: HEALTH & DIET
The result of 10 years research, this book will show you how your home can affect your family's health and, most importantly, what you can do about it. By the founder of the Australian College of Environmental Studies.