$34.99
AUD
Category: HEALTH & DIET
3-2-1 is a brand new way of cooking delicious food, that is completely life changing. Every recipe is formulated to contain 3 portions of fruit and vegetables per person, serving 2 people and all made in one pan. That's it! Curries, Stews, Traybakes, Casseroles, Salads and more. Take the effort out of c ooking and put health and enjoyment back in. 'Food and nutritional medicine play a crucial part in our general wellbeing - I've examined hundreds of academic studies that show which diets have the biggest health impact, which ingredients are best to include, as well as which cooking processes maintain nutritional quality.' Bestselling author and NHS medical doctor, Dr Rupy introduces his simple 3-2-1 formula, making it possible to easily cook healthy meals every single day. Following on from his two bestselling cookbooks, he builds on his message that the most important health intervention anyone can make is what you put on your plate. Containing over 100 recipes that taste spectacular, offering a streamlined cooking process, whilst ensuring health benefits to optimise wellbeing, 3-2-1 is an easy-to-follow health prescription. This daily 'dose' of fresh ingredients, quality fats, whole grains and plenty of fibre lowers the risk of disease. Guided by scientific evidence, Dr Rupy's core principles of healthy eating remain the same - keep plant focused, eat lots of fibre, plenty of colourful vegetables and whole foods. Each incredible tasting dish promises 3 portions of fruit and vegetables per person, 2 servings per meal and uses only 1 pan. Need 4 portions for a family? Just double the ingredients! As a busy doctor, Dr Rupy knows that one of the main reasons people choose not to cook at home is lack of TIME as well as the EFFORT to cook it. Each recipe is cleverly formulated to require only one pan, minimising the cooking process (as well as the washing up), and using as little equipment as possible - the majority only require a knife, chopping board and a cooking dish. Dr Rupy's practical and easy-to-use book promises gorgeous looking, flavourful dishes that consistently look after our bodies, helping to beat illness by optimising our food choices. This is a prescription to fill yourself, one delicious plate at a time. Share this formula for long lasting health and start cooking the 3-2-1 way! ...Show more
$35.00
AUD
Category: HEALTH & DIET
 From heart-warming soups and bowls that nourish the soul, to cheesy bakes and mind-blowing curries that feed a crowd, this cookbook has something for everyone. There are tasty quick fixes for lunches and weeknights, clever ways to veganise classic dishes, and sweet treats that make perfect gifts. Plus a heap of information for living a plant-based life, including vegan hacks, super substitutes and pantry essentials. The recipes were gifted to Edgar's Mission by our kindness community: everyday home cooks, chefs and nutritionists who really care about the food on their plates. Oh, and a few celebrities, musicians and sportspeople have shared their go-to vegan recipes (thank you David Campbell, Osher Günsberg, Morgan Mitchell, Allday, DJ Tigerlilly and friends). Nothing makes us happier than being able to pass them on to you.   ...Show more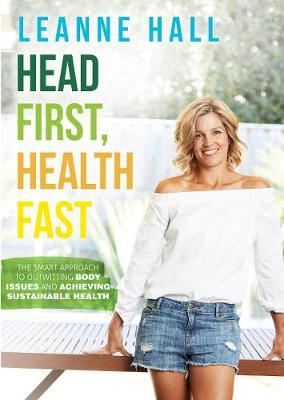 $13.95
AUD
$29.99
(53% off)
Category: HEALTH & DIET
The smart approach to outwitting body issues and achieving sustainable health. Come off the dieting hamster wheel and take a psychologically savvy approach to body image, nutrition, weight loss and wellness * Have you started numerous diet and exercise programs, only to discard them? (Or perhaps you don 't even bother anymore, so disappointing are the results.) * Do you struggle to lose weight, even when you follow a plan? * Do you find you have a problematic relationship to food? You are not alone. Obesity in Australia is at a record high. Could it be that our current approach to body image, diet and health is simply wrong? In Head First, Health Fast, psychologist Leanne Hall uses her extensive experience assessing weight, body-image, eating, mood and anxiety disorders, as well as her expertise as a nutrition coach and personal trainer to take you on a journey through your own psychology when it comes to health, your personal relationship to food and your approach to exercise. In part one she will show you how to analyse your approach to food and body image. In part two she will offer a practical program for achieving your goals Head First, Health Fast is a holistic alternative to traditional restrictive one-size-fits-all weight loss programs that will empower you to sustain long-term weight-loss, health and fitness. ...Show more
$29.99
AUD
Category: HEALTH & DIET
A vibrant, empowering guide to surviving and thriving with endometriosis, from triple j presenter and endometriosis advocate Bridget Hustwaite.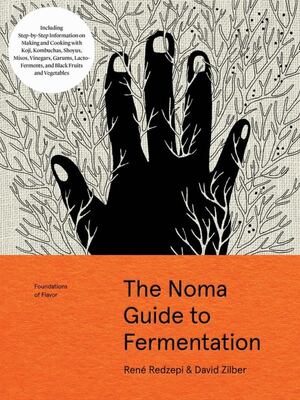 $55.00
AUD
Category: HEALTH & DIET | Series: Foundations of Flavor Ser.
A New York Times Best Cookbook of Fall 2018​ At Noma--four times named the world's best restaurant--every dish includes some form of fermentation, whether it's a bright hit of vinegar, a deeply savory miso, an electrifying drop of garum, or the sweet intensity of black garlic. Fermentation is one of the foundations behind Noma's extraordinary flavor profiles. Now René Redzepi, chef and co-owner of Noma, and David Zilber, the chef who runs the restaurant's acclaimed fermentation lab, share never-before-revealed techniques to creating Noma's extensive pantry of ferments. And they do so with a book conceived specifically to share their knowledge and techniques with home cooks. With more than 500 step-by-step photographs and illustrations, and with every recipe approachably written and meticulously tested, The Noma Guide to Fermentation takes readers far beyond the typical kimchi and sauerkraut to include koji, kombuchas, shoyus, misos, lacto-ferments, vinegars, garums, and black fruits and vegetables. And--perhaps even more important--it shows how to use these game-changing pantry ingredients in more than 100 original recipes. Fermentation is already building as the most significant new direction in food (and health). With The Noma Guide to Fermentation, it's about to be taken to a whole new level. ...Show more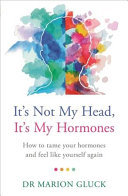 $32.99
AUD
Category: HEALTH & DIET | Reading Level: near fine
An essential read for every woman, It's Not My Head It's My Hormones, by BHRT pioneer Dr Marion Gluck, teaches you how to optimise your hormone health and support your body, giving you the tools you need to stay well-balanced, energetic and happy. Too often women know only a little about how the complex system that controls their bodies works. Following on from Marion's first book, It Must Be My Hormones, this will directly link hormones and mood with mental health for the first time. Marion explores this link at each stage of a woman's life, from puberty to post-menopause and uncovers the light and dark side of our hormones. She delves into specific conditions that can affect mental wellbeing: premenstrual tension, premenstrual dysphoric disorder, endometriosis, polycystic ovary syndrome and postpartum depression. She looks at how these interact with mood, affect our day-to-day lives and how they can be treated hormonally, before reviewing all of the options available to women from contraception to bio-identical hormone replacement therapy.Dr Gluck gives you all the key information needed to find optimum solutions to hormonal issues, and leaves you confident in where you want to head for a healthy and balanced future. After reading It's Not My Head It's My Hormones, you will be empowered to take back control of your body. Rather than interfering in your pursuit of happiness, your hormones will instead become your best friends for life. ...Show more
Gut
by Giulia Enders
$29.99
AUD
Category: HEALTH & DIET
The key to living a happier, healthier life is inside us. Our gut is almost as important to us as our brain or our heart, yet we know very little about how it works. In Gut, Giulia Enders shows that rather than the utilitarian and - let's be honest - somewhat embarrassing body part we imagine it to be, it is one of the most complex, important, and even miraculous parts of our anatomy. And scientists are only just discovering quite how much it has to offer; new research shows that gut bacteria can play a role in everything from obesity and allergies to Alzheimer's. Beginning with the personal experience of illness that inspired her research, and going on to explain everything from the basics of nutrient absorption to the latest science linking bowel bacteria with depression, Enders has written an entertaining, informative health handbook. Gutdefinitely shows that we can all benefit from getting to know the wondrous world of our inner workings. In this charming book, young scientist Giulia Enders takes us on a fascinating tour of our insides. Her message is simple - if we treat our gut well, it will treat us well in return. But how do we do that? And why do we need to? Find out in this surprising, and surprisingly funny, exploration of the least understood of our organs. ...Show more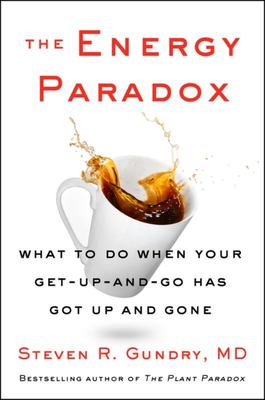 $34.99
AUD
Category: HEALTH & DIET
The author of the bestselling Plant Paradox series takes a fresh look at one of the top health issues plaguing Americans-fatigue-and offers a revolutionary plan for boosting energy and revitalizing mental and physical stamina. In his bestselling books, The Plant Paradox and The Longevity Paradox, Dr. St even R. Gundry offered game-changing perspectives on our wellbeing. In The Energy Paradox, Dr. Gundry expands upon his previous discussions of gut, microbiome, and mitochondrial health, linking immune malfunction to the mental and physical symptoms of fatigue-including exhaustion, brain fog, depression, anxiety, and low metabolism.As Dr. Gundry explains, feeling tired, moody, and zapped of energy is not normal, no matter your workload or age. Fatigue is an SOS flare from the body, one that is intended to alert us that something is wrong. In his clinical work, Dr. Gundry has found that his patients who complain of feeling sick and tired all the time almost always have something in common: the inflammation markers of a leaky gut.In The Energy Paradox, Dr. Gundry will offer readers the information and tools necessary to quiet the autoimmune battle raging within-a battle that depletes precious energy reserves, leaving you drained and prone to mood disorders and weight gain. With new guidelines on how to increase mitochondrial energy production and nourish the microbiome; 30 new Plant Paradox-approved recipes; and lists of energy-boosting foods to consume and energy-depleting foods to avoid, The Energy Paradox will help readers take back their lives, giving them the energy they need to feel, look, and be their best. ...Show more
$35.00
AUD
Category: HEALTH & DIET
Companion to the No. 1 bestselling 8-Week Blood Sugar Diet 150 simple, delicious meals to help you lose weight fast and keep your blood sugar levels in check Includes 8 weeks of calorie-counted meal plans Dr Michael Mosley's No. 1 bestselling 8-Week Blood Sugar Diet revealed a game-changing approach to weight loss that not only lowers blood sugar levels, but can also reverse and prevent type 2 diabetes. In this eagerly awaited companion cookbook, Dr Clare Bailey, GP and wife of Michael Mosley, has teamed up with renowned nutritionist Dr Sarah Schenker to create simple, delicious, low-calorie, low-carb recipes, all expertly balanced and easy to make. With a foreword from Dr Michael Mosley, this comprehensive collection of menu ideas ranges from quick breakfasts to deliciously satisfying dinners and follow the Mediterranean style of eating now proven to revolutionise your health. Whether you are embarking on the full 8-week diet plan to reverse your diabetes or simply looking to keep your blood sugar levels in check, this book will help you lose weight and change the way you eat forever. Average weight loss: 14kg in 8 weeks. 'I feel amazing.I have been given another chance at life.' Cassie, 28, former diabetic Visit www.thebloodsugardiet.com ...Show more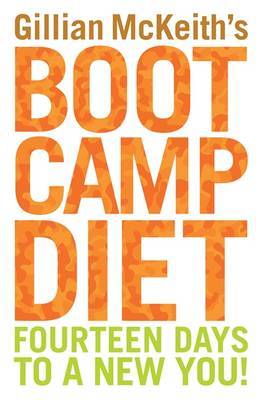 $9.99
AUD
$24.95
(59% off)
Category: HEALTH & DIET
Helps you to lose weight and keep it off for good. This book presents plenty of recipes to choose from. It is suitable for a diet procrastinator, a fifth former trying to get out of gym class or for those who need a bit of motivation from the best nutritionist in the business.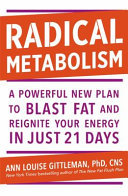 $29.99
AUD
Category: HEALTH & DIET
'I deeply respect and honour the work of Ann Louise Gittleman, whom I consider as a teacher, as well as what she has done to bring intelligence to the world of nutrition.' Dr Mark Hyman Eat your way to a faster metabolism, easier weight loss and better health - from New York Times bestselling author and health pioneer Ann Louise Gittleman. One reason many diets fail is that they don't correct the shutdown of key fat-burning tissues in the body: brown fat, muscle and the microbiome. Each of these prefers a specific type of food for optimal function and this expert book tells you exactly how to fuel them. Radical Metabolism will shake up your long-held beliefs and assumptions about what is healthy, especially when it comes to diet. However, this isn't just about weight loss - this is about putting the brakes on ageing, gaining the tools necessary to dodge age-related illness and staying energised for life. The book is divided into three sections: The first section lays out the scientific basis for the Radical Metabolism plan so that you can understand the rationale behind the programme. Discover the five radical rules for rescuing your metabolism, the forgotten but powerful role bile plays in the body's slimming systems and the hero ingredients that are key to lasting weight loss. The second section is the eating diet plan. It starts off with the 4-Day Radical Intensive Cleanse, a simple juicing-and-souping detox plan designed to give your liver and gallbladder a rest before the main programme. The 21-Day Radical Reboot will teach you how to reawaken and retrain your metabolism to build a lasting and lean body. The third section expands the menu with a collection of 49 recipes (anglicised for UK readers) and provides a maintenance plan and additional guidance for staying on track for life. An easy-to-follow programme with the nutritional and scientific research to back it up, this book offers simple strategies that produce radical results. REAP THE BENEFITS OF A RADICAL METABOLISM: - Lasting weight loss - Greater energy - Balanced mood - Healthier skin - Protection against health problems, such as type II diabetes and gallbladder issues ...Show more