$22.99
AUD
Category: goodreads | Reading Level: Adult
#1 New York Times Bestseller A Reese Witherspoon Hello Sunshine Book Club Pick   "I can't even express how much I love this book I didn't want this story to end " - Reese Witherspoon   "Painfully beautiful." - The New York Times Book Review   "Perfect for fans of Barbara Kingsolver." - Bustle   For year s, rumors of the "Marsh Girl" have haunted Barkley Cove, a quiet town on the North Carolina coast. So in late 1969, when handsome Chase Andrews is found dead, the locals immediately suspect Kya Clark, the so-called Marsh Girl. But Kya is not what they say. Sensitive and intelligent, she has survived for years alone in the marsh that she calls home, finding friends in the gulls and lessons in the sand. Then the time comes when she yearns to be touched and loved. When two young men from town become intrigued by her wild beauty, Kya opens herself to a new life - until the unthinkable happens.   Perfect for fans of Barbara Kingsolver and Karen Russell, Where the Crawdads Sing is at once an exquisite ode to the natural world, a heartbreaking coming-of-age story, and a surprising tale of possible murder. Owens reminds us that we are forever shaped by the children we once were, and that we are all subject to the beautiful and violent secrets that nature keeps. ...Show more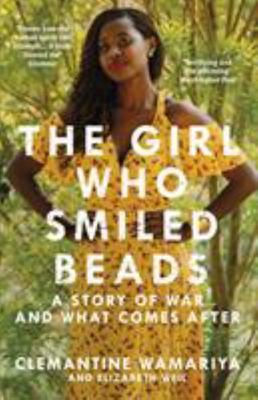 $22.99
AUD
Category: goodreads
____________________ 'Sharp, moving memoir . . . Wamariya tells her own story with feeling, in vivid prose. She has remade herself, as she explains was necessary to do, on her own terms.' New York Times A riveting tale of dislocation, survival, and the power of stories to break or save us Clemantine Wam ariya was six years old when her mother and father began to speak in whispers, when neighbours began to disappear, and when she heard the loud, ugly sounds her brother said were thunder. In 1994, she and her fifteen-year-old sister, Claire, fled the Rwandan massacre and spent the next six years wandering through seven African countries, searching for safety--perpetually hungry, imprisoned and abused, enduring and escaping refugee camps, finding unexpected kindness, witnessing inhuman cruelty. They did not know whether their parents were dead or alive. When Clemantine was twelve, she and her sister were granted refugee status in the United States, where she embarked on another journey, ultimately graduating from Yale. Yet the years of being treated as less than human, of going hungry and seeing death, could not be erased. She felt at the same time six years old and one hundred years old. In The Girl Who Smiled Beads, Clemantine provokes us to look beyond the label of 'victim' and recognize the power of the imagination to transcend even the most profound injuries and aftershocks. Devastating yet beautiful, and bracingly original, it is a powerful testament to her commitment to constructing a life on her own terms. ...Show more
$22.99
AUD
Category: goodreads
Just days after Raynor learns that Moth, her husband of 32 years is terminally ill, their home is taken away and they lose their livelihood. With nothing left and little time, they make the brave and impulsive decision to walk the 630 miles of the sea-swept South West Coast Path, from Somerset to Dorset via Devon and Cornwall.Carrying only the essentials for survival on their backs, together they live wild in the ancient, weathered landscape of cliffs, sea and sky. Yet through every step, every encounter, and every test along the way, their walk becomes a remarkable journey.The Salt Pathis an honest and inspiring true story of coming to terms with grief and the healing power of the natural world. Ultimately, it is a portrayal of home, and how it can be lost, rebuilt, and rediscovered in the most unexpected ways. ...Show more
$22.99
AUD
Category: goodreads
"...compulsively readable historical fiction... a] powerful novel about unusual women facing sometimes insurmountable odds with grace, grit, love and tenacity." - Kristin Hannah, The Washington Post Named one of best books of the year by Marie Claire and Bookbub"If you enjoyed "The Tattooist of Auschwit z," read "The Huntress," by Kate Quinn." The Washington PostFrom the author of the New York Times and USA Today bestselling novel, THE ALICE NETWORK, comes another fascinating historical novel about a battle-haunted English journalist and a Russian female bomber pilot who join forces to track the Huntress, a Nazi war criminal gone to ground in America.In the aftermath of war, the hunter becomes the hunted...Bold and fearless, Nina Markova always dreamed of flying. When the Nazis attack the Soviet Union, she risks everything to join the legendary Night Witches, an all-female night bomber regiment wreaking havoc on the invading Germans. When she is stranded behind enemy lines, Nina becomes the prey of a lethal Nazi murderess known as the Huntress, and only Nina's bravery and cunning will keep her alive.Transformed by the horrors he witnessed from Omaha Beach to the Nuremberg Trials, British war correspondent Ian Graham has become a Nazi hunter. Yet one target eludes him: a vicious predator known as the Huntress. To find her, the fierce, disciplined investigator joins forces with the only witness to escape the Huntress alive: the brazen, cocksure Nina. But a shared secret could derail their mission unless Ian and Nina force themselves to confront it.Growing up in post-war Boston, seventeen-year-old Jordan McBride is determined to become a photographer. When her long-widowed father unexpectedly comes homes with a new fianc e, Jordan is thrilled. But there is something disconcerting about the soft-spoken German widow. Certain that danger is lurking, Jordan begins to delve into her new stepmother's past--only to discover that there are mysteries buried deep in her family . . . secrets that may threaten all Jordan holds dear.In this immersive, heart-wrenching story, Kate Quinn illuminates the consequences of war on individual lives, and the price we pay to seek justice and truth. ...Show more
$19.99
AUD
Category: goodreads | Reading Level: good
1843. Grace Marks, sixteen, is declared guilty and sentenced to life in prison for participating in the murders of Thomas Kinnear, for whom she was a maid, and Nancy Montgomery, the housekeeper and Thomas' lover. Years later, a group of reformists and spiritualists try to obtain a pardon for her.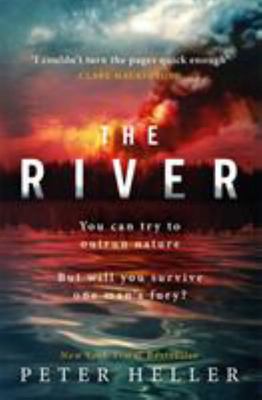 $29.99
AUD
Category: goodreads | Reading Level: very good
YOU CAN TRY TO OUTRUN NATURE... BUT WILL YOU SURVIVE ONE MAN'S FURY? TWO FRIENDS Wynn and Jack have been best friends since their first day of college: a gentle giant from Vermont and a rugged kid raised on a ranch in Colorado, brought together by their shared love of literature and the great outdoors. THE ADVENTURE OF A LIFETIME When they decide to take time off university and canoe down the Maskwa River in northern Canada, they anticipate the ultimate wilderness experience: two young men navigating the rapids through the quiet, imposing landscapes of North America. No phones. No fellow travellers. No way of going back. A HELLISH RIDE But as a raging wildfire starts to make its way towards them - reducing the towering trees to charred carcasses - their idyllic expedition becomes a desperate race for survival. And when a man suddenly appears, seemingly in a state of shock and claiming his wife has vanished, the fight against nature's destructive power becomes entangled with a much deadlier game of cat and mouse. Because the only thing more dangerous than a burning forest is a man's thirst for revenge... ...Show more
$19.99
AUD
Category: goodreads
"Listeners looking for creepy will find it in full force in Alex North's dark thriller, narrated by British actor Christopher Eccleston." -- AudioFile Magazine This program is read by acclaimed British actor Christopher Eccleston.In this psychological thriller, Alex North weaves a multi-generational ta le of suspense, as a father and son are caught in the crosshairs of an investigation to catch a serial killer preying on a small town. After the sudden death of his wife, Tom Kennedy believes a fresh start will help him and his young son Jake heal. A new beginning, a new house, a new town. Featherbank. But the town has a dark past. Twenty years ago, a serial killer abducted and murdered five residents. Until Frank Carter was finally caught, he was nicknamed "The Whisper Man," for he would lure his victims out by whispering at their windows at night. Just as Tom and Jake settle into their new home, a young boy vanishes. His disappearance bears an unnerving resemblance to Frank Carter's crimes, reigniting old rumors that he preyed with an accomplice. Now, detectives Amanda Beck and Pete Willis must find the boy before it is too late, even if that means Pete has to revisit his great foe in prison: The Whisper Man. And then Jake begins acting strangely. He hears a whispering at his window...Praise for The Whisper Man: "The Whisper Man is the most unsettling thriller I have read since Jo Nesbo's The Snowman. Much more than the sum of its parts, it is nightmarish and disturbing and, at the same time, a moving and life-affirming novel about fathers and sons, and grief, loss, and recovery." -Alex Michaelides, author of the #1 New York Times bestseller The Silent Patient "There's a soft voice outside your window and it demands your attention. The Whisper Man is coming. In fact, he's already here. Get ready to be unnerved. This novel is thrilling." - Brad Meltzer, #1 New York Times bestselling author ...Show more
$19.99
AUD
Category: goodreads
THE NEW YORK TIMESNUMBER ONE BESTSELLERTHESUNDAY TIMESNUMBER ONE BESTSELLERSHORTLISTED FOR THE WELLCOME BOOK PRIZE 2017 'Finishing this book and then forgetting about it is simply not an option...Unmissable' New York TimesAt the age of thirty-six, on the verge of completing a decade?s training as a neur osurgeon, Paul Kalanithi was diagnosed with inoperable lung cancer. One day he was a doctor treating the dying, the next he was a patient struggling to live. When Breath Becomes Air chronicles Kalanithi?s transformation from a medical student asking what makes a virtuous and meaningful life into a neurosurgeon working in the core of human identity - the brain - and finally into a patient and a new father.What makes life worth living in the face of death? What do you do when when life is catastrophically interrupted? What does it mean to have a child as your own life fades away? Paul Kalanithi died while working on this profoundly moving book, yet his words live on as a guide to us all. When Breath Becomes Airis a life-affirming reflection on facing our mortality and on the relationship between doctor and patient, from a gifted writer who became both. ...Show more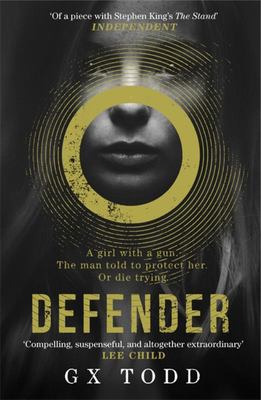 $22.99
AUD
Category: goodreads
'On the cusp of sleep, have we not all heard a voice call out our name?' Defender by G X Todd is an imaginative thriller that draws on influences from Stephen King, Clive Barker and Neil Gaiman to create a new world - where the biggest threat mankind faces is from the voice inside your own head. If you loved The Stand, you'll love Defender, the first in a four-part series. 'So accomplished that it's difficult to believe it's a first novel, Defender is already worthy to take its place alongside The Stand in the canon. An absolute gem of a book' John Connolly 'Compelling, suspenseful and altogether extraordinary' Lee Child In a world where long drinks are in short supply, it's dangerous to listen to your inner voice. Those who do, keep it quiet. But one man listens to the voice in his head telling him to buy a lemonade from the girl sitting on a dusty road. There is a reason why Pilgrim and Lacey must cross paths. They just don't know it yet . . . #HearTheVoices ...Show more
$24.99
AUD
Category: goodreads
Stephen King hailed Dan Simmons' bestselling novel as 'a brilliant, massive combination of history and supernatural horror' and it's now a chilling 10-part AMC Original TV series from Ridley Scott. The most advanced scientific enterprise ever mounted, Sir John Franklin's 1845 expedition in search of the fabled North-West Passage had every expectation of triumph. But for almost two years his ships HMS Terror and Erebus have beentrapped in the Arctic ice. Supplies of fuel and food are running low. Scurvy, starvation and even madness beging to take their toll. And yet the real threat isn't from the constantly shifting, alien landscape, the flesh-numbing temperatures or being crushed by the unyielding, frozen ocean. No, the real threat is far more terrifying. There is something out there in the frigid darkness. It stalks the ships and snatches men. It is a nameless thing. At once nowhere and everywhere, this terror has become the expedition's nemesis . . . ...Show more
$22.99
AUD
Category: goodreads | Reading Level: good
An unspeakable crime. A confounding investigation. At a time when the King brand has never been stronger, he has delivered one of his most unsettling and compulsively readable stories.   An eleven-year-old boy's violated corpse is found in a town park. Eyewitnesses and fingerprints point unmistakably t o one of Flint City's most popular citizens. He is Terry Maitland, Little League coach, English teacher, husband, and father of two girls. Detective Ralph Anderson, whose son Maitland once coached, orders a quick and very public arrest. Maitland has an alibi, but Anderson and the district attorney soon add DNA evidence to go with the fingerprints and witnesses. Their case seems ironclad.   As the investigation expands and horrifying answers begin to emerge, King's propulsive story kicks into high gear, generating strong tension and almost unbearable suspense. Terry Maitland seems like a nice guy, but is he wearing another face? When the answer comes, it will shock you as only Stephen King can. Now an HBO limited series starring Ben Mendelsohn.  ...Show more
$22.99
AUD
Category: goodreads | Series: The\Expanse Ser.
BEST SERIES - HUGO AWARDS 2020 Leviathan Wakes is James S. A. Corey's first novel in the epic, New York Times bestselling series the Expanse, a modern masterwork of science fiction where humanity has colonized the solar system.   Two hundred years after migrating into space, mankind is in turmoil. Wh en a reluctant ship's captain and washed-up detective find themselves involved in the case of a missing girl, what they discover brings our solar system to the brink of civil war, and exposes the greatest conspiracy in human history.   Leviathan Wakes is the breakneck science fiction adventure that launched the epic bestselling Expanse series. The ExpanseLeviathan WakesCaliban's WarAbaddon's GateCibola BurnNemesis GamesBabylon's AshesPersepolis RisingThe Expanse Short FictionThe Butcher of Anderson StationGods of RiskThe ChurnThe Vital Abyss ...Show more