Dog
by Shaun Tan
$19.99
AUD
Category: GIFT BOOKS
A beautifully poetic and gorgeously illustrated reflection on the relationship between dogs and humans. Dog is a stand-alone picture book of one of the most-loved stories from the bestselling and internationally acclaimed Tales from the Inner City by Shaun Tan, winner of the 2020 Kate Greenaway medal. Once we were strangers,legs bent the wrong way,rough voices falling to the wind …But in our hearts we wanted more than this. In our hearts, we knew there was more. 'A tour de force.' - The New York Times   ...Show more
$29.99
AUD
Category: GIFT BOOKS
The stunning wordless story of a brave little boat's voyage. A little boat sets out to sea and begins its voyage toward home. To get there it must travel across many strange, beautiful oceanscapes, full of fantastic creatures and deadly monsters, swept by terrifying storms and sailed by mysterious ship s. Can the Wanderer pick a path through all these perils to a safe harbour? This beautifully illustrated, wordless picture book is a gateway into a captivating marine fantasy world. ...Show more
$12.99
AUD
Category: GIFT BOOKS | Series: The\Little Book Of... Ser.
Friends may have stopped filming in 2004 but Ross, Rachel, Monica, Chandler, Phoebe and Joey have never left our screens or our hearts. Now let their words comfort and cajole you through the tricky, sticky and downright funny times in life. The One About Their Best One Liners contains 170 quotes straig ht from the mouths of Manhattan's most famous sextet. They'll be there for you as you tackle some of the biggest topics in our existences: life, work, dating, relationships, self-knowledge, sarcasm and ... food. Could it BE any easier to get life advice from your favourite Friends characters? "I'm gonna go get one of those job things."Rachel faces reality after cutting financial ties with her dadAs seen on BuzzFeed.com, 16 December 2015 "I'm Chandler and I make jokes when I'm uncomfortable."Chandler fumbles introducing himself to Monica's ex, RichardAs seen on BuzzFeed.com, 22 September 2014. ...Show more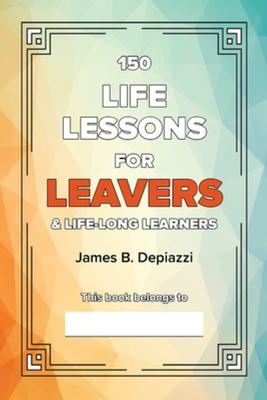 $27.99
AUD
Category: GIFT BOOKS
This book is a collection of life lessons, questions and quotes to accompany you on the journey through your last year at school and throughout the years ahead. Because there is more to life than what they teach you at school. Where do you learn all of those little life lessons that are so important f or happiness and success? Drawn from over thirty-five years of teaching experience, parenting and numerous self-help and life-coaching books and courses, these lessons cover everything from goal setting and time management, to networking and housework, financial literacy and motivation. Learning these lessons is a lifelong process. They don't stop when you finish school.   ...Show more
Nonna Knows Best
by Jaclyn Crupi; Felicita Sala (Illustrator)
$24.99
AUD
Category: GIFT BOOKS
In Nonna Knows Best, Jaclyn Crupi celebrates the passion, generosity of spirit and good old- fashioned wisdom of nonnas and shares the secrets that make them so special, including mouth-watering recipes from la cucina della nonna (nonna's kitchen), foolproof tips, sayings and advice for every life momen t. Charming, entertaining and insightful, Nonna Knows Best is the perfect gift for anyone in need of a big warm Italian hug (and a container full of leftover pasta).  ...Show more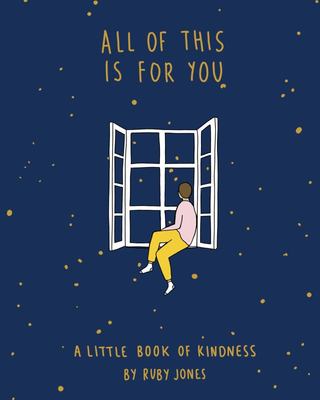 $19.99
AUD
Category: GIFT BOOKS
In this new book, celebrated artist Ruby Jones shares dozens of luminous, heartfelt, hand-lettered artworks and messages. Life can be a bit overwhelming sometimes, but Ruby's witty, compassionate, beautifully observed drawings never fail to bring a smile of recognition, while her practical words of advi ce remind us how lucky we are to be here - and how we can be kinder to ourselves, to the people in our lives, and to the world around us. A thoughtful gift for any person needing a little inspiration in today's world. 'I hope that on any given day, rain or shine, happy tears or painful ones, you can open this book and find a page that speaks to you.' -Ruby Jones ...Show more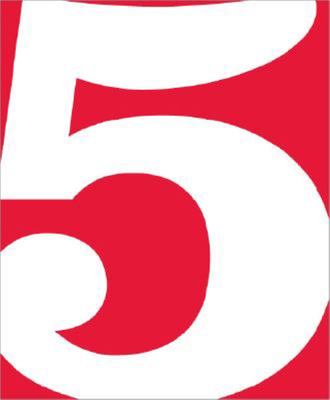 5
by Dan Zadra
$33.99
AUD
Category: GIFT BOOKS
Everyone needs to set goals and establish a plan to achieve their dreams. This bold, distinctive gift book features only the number 5 on the cover. 5 signifies designing a 5-year plan detailing dreams, goals and aspirations.