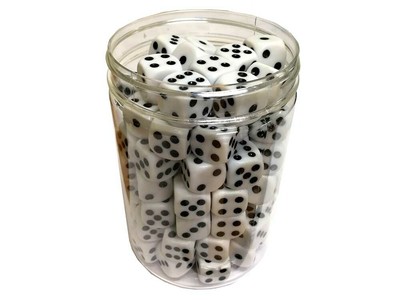 $0.50
AUD
Category: GAMES & PUZZLES
Opaque white dice with black spots. 16mm standard size game dice. Great for all dice games, board games, or teaching math. Sold individually. 
$34.99
AUD
Category: GAMES & PUZZLES
Quiddler, the short word game - is a breakthrough in word games. Because short words, like 'at', 'is', 'of', 'ax','ow' and 'zoo' can lead to winning, readers of all ages can play and win. There are bonuses for both short and long words. You simply combine all the cards in your hand into words. The words don't have to be related and you don't play off other player's words. In the first round players get three cards, in the second round four cards, on up to 10 cards in the last round. Just words. Just fun. Ages 8-Adult, 1-8 players. ...Show more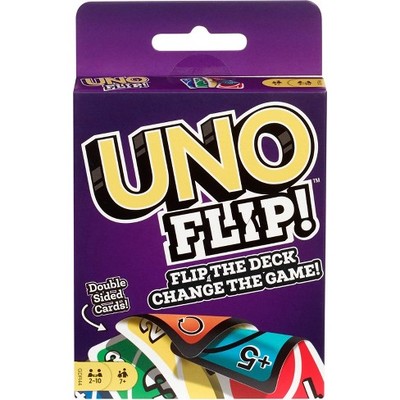 $16.99
AUD
Category: GAMES & PUZZLES
Brace yourself for the next iteration of classic UNO™: UNO FLIP!™. It's the matching game you know, plus exciting new twists -- like a double-sided deck, special FLIP card and tougher penalties -- that give classic gameplay a competitive edge. There is a "Light Side" to the deck, which plays like classi c UNO™, and a "Dark Side" where penalties are super-tough. Play the FLIP card and all cards in your hand, the draw pile and draw deck are flipped over to reveal an entirely new set of numbers and colours on the opposite side! The holder of the FLIP card determines whether or not you play on the Light Side or Dark Side of the deck -- and when you switch it back around. The Dark Side of the deck includes new action cards that really shake things up, like Draw Five and Skip Everyone cards. Strategize to rattle your competition and be the first to get rid of your cards to win. When you're down to one card, don't forget to shout "UNO!" Now card game-lovers can get UNO FLIP!™ in a sturdy tin that's great for storage and travel. This fun family card game is perfect for 7 year old's and up. ...Show more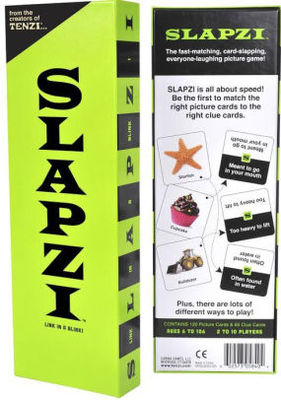 $36.99
AUD
Category: GAMES & PUZZLES
This game is all about speed! Be the first to match all 5 of the right picture cards to the right clue cards and you're the winner! Everyone will be laughing as they think fast and react quickly to figure out the clue. The fast-matching, card-slapping, everyone-laughing picture game! SLAPZI is super-sim ple to learn, and super-fast to play! Age: 8 years and up Package Dimensions: Approx 9 x 28 x 3 cms Contents: 120 double-sided picture cards, 65 clue cards, Simple instructions and instructions for alternative game play Number of players: 2 - 8 Super-simple to learn, and super-fast to play! Develops dexterity, quick thinking, interaction. ...Show more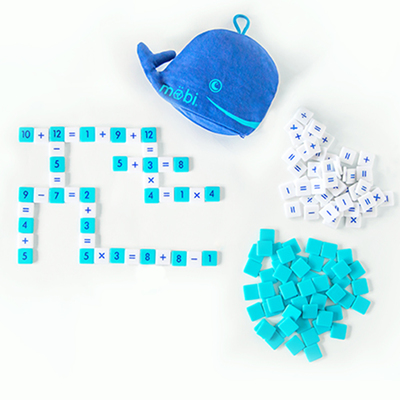 $32.99
AUD
Category: GAMES & PUZZLES
Möbi is a simple, quick and addictive number game that can go anywhere and be played in as little as five minutes! No pencil, paper, board or elaborate scoring is required .... all you need is a flat surface! No matter how old you are or how many number games you've played, this little blue whale is bound to enchant! Introduce your little ones to numbers or challenge your friends to numerical combat - this game is made for absolutely everyone! Find out why Möbi is becoming an instant classic! Start out with seven number tiles each and connect them with mathematical equations to form a crossword-like grid. Run out of tiles? Say FLIP to take three more number tiles - and make everyone do the same whether they're ready or not. First one to connect all their tiles wins! Möbi allows for many variations of play - form teams, play solo, remove tiles to make it easier for little ones, or throw in some new rules to make it trickier. Recommended for ages 6 and up For 1 to 6 players Möbi promotes the following skills: arithmetic cooperative play visual processing sequential thought focus & attention recognition & identification hand-eye coordination fine-motor Components 162 tiles (each tile measure approximately 18mm x 18mm x 5mm) Instructions Möbi the whale zippered pouch WARNING: Choking Hazard - small parts. Not suitable for children under 3 years. ...Show more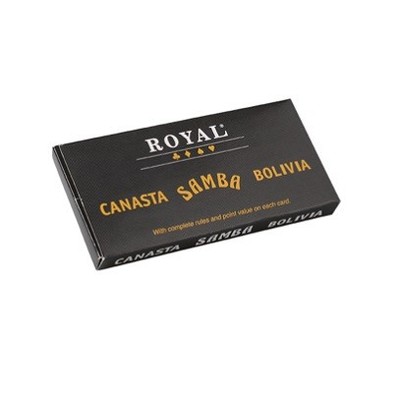 $16.99
AUD
Category: GAMES & PUZZLES
Plastic coated cards. Includes rules, 3 decks with point values. Two jokers in each deck.