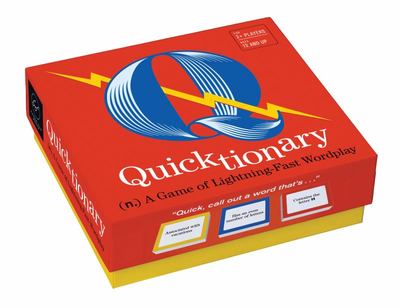 $27.99
AUD
Category: GAMES & HOBBIES
This free-for-all word game is for anyone who loves to think on their feet. Simple to learn, with nearly endless possibilities and replay value, the compact playing deck is all players need to quickly get a game going wherever they are. Any number of people can play this snappy game, and players can eas ily join in mid-game. Ages 12 and up, 2 or more players How to play: Three decks of cards (yellow, blue, and red) are placed where all players can see them. Each card states a category or rule, according to the colour of the deck, and players race to shout out any word that meets all three criteria. The first player to shout a correct word gets to keep a card from the pile, and the first person to collect five cards wins the game. Sample gameplay: BLUE CARD: Must be an animal YELLOW CARD: Cannot contain a double letter RED CARD: Must contain the letter E = DOVE! BLUE CARD: Must be the name of a movie YELLOW CARD: Must have exactly four syllables RED CARD: Must contain the letter E = EMPIRE STRIKES BACK! ...Show more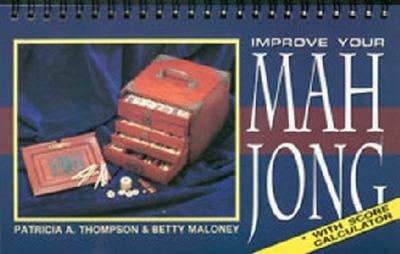 $22.99
AUD
Category: GAMES & HOBBIES
An updated guide to Mah Jong which identifies classic hands in color and even features a score calculator.
$9.99
AUD
Category: GAMES & HOBBIES
Includes an extensive history of currency in Australia, with particular focus on the design and mintage details of the 50-cent coin since 1966. Comes with a coin-presentation wallet that allows the reader to store each 50 cent coin they collect, one for every year of production since 1966-a perfect star t for a new hobby! S ...Show more
$19.99
AUD
Category: GAMES & HOBBIES | Reading Level: very good
Although Mah Jong has been played by many nationalities through the ages, there are few books on the game. Some early books, translated from the Chinese, make hilarious reading and are virtually impossible to comprehend. Most books for beginners assume that the reader has some elementary knowledge of th e game. In this well-thoughtout book, the player is introduced to every phase by a clear explanation followed by illustrations which enable an easy step-by-step development of the game. Scoring is set out in simple tabulated form, with illustrations of scoring for specific hands. Altogether fifty-one hands are fully illustrated making this an invaluable handbook for newcomer and experienced player alike. ...Show more
$29.99
AUD
Category: GAMES & HOBBIES | Series: Magma for Laurence King Ser.
Three hundred jungle animals - from the aardvark to the wire-tailed manakin - populate the board of this game. Some are familiar, like the leopard or the hippopotamus, others less so, like the eyelash viper or the giraffe weevil. Pull a counter from the bag and be the first to spot that animal.   Thi s beautifully designed game features charming illustrations by Caroline Selmes. Simple to understand but addictive to play, this fun and challenging game will delight adults and children alike. ...Show more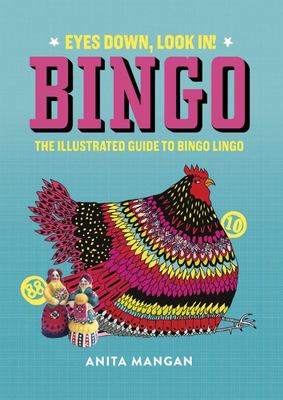 $16.99
AUD
Category: GAMES & HOBBIES
What game sums up the hopes of the nation more than... Bingo?! You don't have to be a regular player to know the familiar calls: `Two fat ladies!' `Doctor's orders!' But what inspired the bingo caller's famous lexicon? From 'Kelly's Eye' (1) to Top of the Shop (90), Bingo demystifies the phrases behind the numbers, with delightful illustrations by acclaimed graphic designer Anita Mangan to depict every single number. If you're in need of comfort, nostalgia and a knowing chuckle, then Bingo offers it in spadefuls. Collectible, fun and fascinating in equal measure, Bingo tells the story behind the numbers in a humorous blast from the past. ...Show more
$24.99
AUD
Category: GAMES & HOBBIES
The subterfuge of Kings Landing comes to life in Game of Thrones: Intrigue, a fast-paced card game for two to six players designed by Reiner Knizia. Manipulate the positions of iconic characters from HBOs Game of Thrones TV series as you attempt to establish your Great House before being eliminated. Who ever can outwit their opponents while managing to keep their own House alive shall be recognized as a master of intrigue. Make your plans, then claim the Iron Throne! ...Show more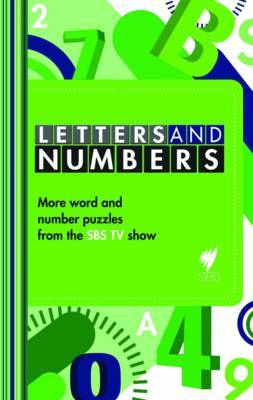 $14.95
AUD
Category: GAMES & HOBBIES
Letters and Numbers is a global phenomenon - hugely successful in both France and England, it is a new, fun family quiz that everyone is playing. Compete against the clock and test your lexical dexterity and mathematical agility in more letter and number challenges. Score yourself in the first letter ro und making the longest word possible using the nine letters from the show. Compare your words with those of the contestants and master wordsmith David Astle. Points are awarded to the longest acceptable word. Mental arithmetic then comes into play for the number rounds. Pit your mind against the clock to reach the target number with six chosen numbers using a combination of addition, subtraction, multiplication and division. ...Show more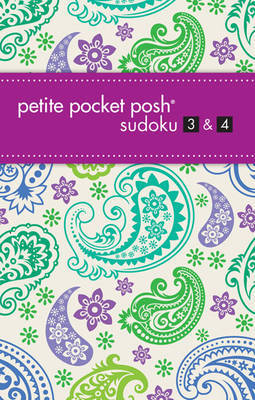 $9.99
AUD
Category: GAMES & HOBBIES
Petite Pocket Posh Sudoku 3 and 4 features a beautiful, chic, complementary styled cover, making it a smart, sophisticated, and giftable accessory that goes with anything. Packaged in a handy size, Petite Pocket Posh Sudoku 3 and 4 fit nicely into a purse, backpack, briefcase, or pocket. It's perfect fo r puzzlers looking for a quick and engaging puzzle to complete and is a great way to exercise your mind--and look great while doing it! ...Show more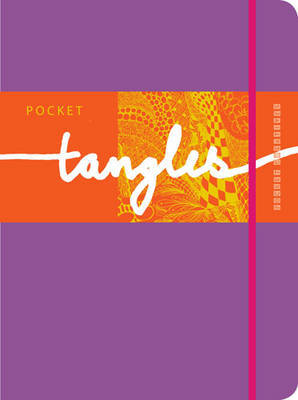 $9.99
AUD
Category: GAMES & HOBBIES
One of a new series of pocket art activity books. These small format books are perfect for tangling when you are on the go. The Zentangle(r) Method is an easy-to-learn, relaxing, and fun way to create beautiful images by drawing structured patterns. It was created by Rick Roberts and Maria Thomas. Tangl ing is a great way to calm your mind and relax as well as unleashing your creativity. Practising your tangles is an important part of the process and Pocket Tangles has been designed to give you the perfect place to do that. You can practice individual tangles or create your tangle design. Whether you are looking to tangle in the traditional square, create a mandala or go freeform, Pocket Tangles is the place to do that. You can create a visual directory of your favourite tangles in 'My Tangle Directory' at the back of the book. This small format paperback has rounded corners and an elastic closer and is the place to practice your tangles when you are out and about and on the go. ...Show more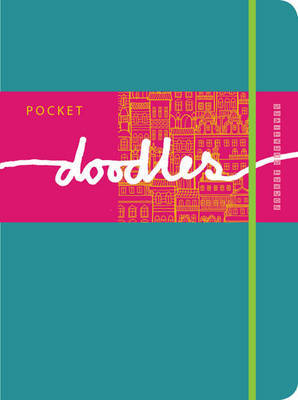 $9.99
AUD
Category: GAMES & HOBBIES
One of a new series of pocket art activity books. Evidence suggests that doodling isn't the result of an idle mind but in fact a keen one as doodling has been proven to increase the attention span. Most doodle books are large desktop type books that don't encourage spontaneity. Doodling should be done i n pockets of time - when you are commuting, travelling, waiting for a friend or an appointment...and this small format paperback with an elastic closer is the perfect partner for doodling on the go. Many people are scared of drawing and don't know where to start. Pocket Doodles has over 100 pages of prompts - some are graphic shapes, lines and patterns and others are photographs reproduced in greyscale so the user can make them their own and embellish with colour. ...Show more