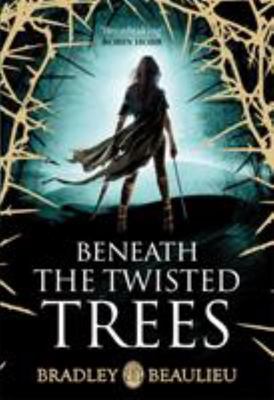 $32.99
AUD
Category: FANTASY | Series: Songs ofShattered Sands
Çeda was an elite warrior in service to the kings of Sharakhai. She has been an assassin in dark places. A weapon poised to strike from the shadows. A voice from the darkness, striving to free her people. No longer. Now she's going to lead. The age of the Kings is coming to an end . . .
$32.99
AUD
Category: FANTASY | Series: The Chronicles of Kaya
The people of Kaya die in pairs. When one lover dies, the other does too. So it has been for thousands of years - until Ava. For although her bondmate, Avery, has been murdered and Ava's soul has been torn in two, she is the only one who has ever been strong enough to cling to life. Vowing revenge upon the barbarian queen of Pirenti, Ava's plan is interrupted when she is captured by the deadly prince of her enemies. Prince Ambrose has been brought up to kill and hate. But when he takes charge of a strangely captivating Kayan prisoner and is forced to survive with her on a dangerous island, he must reconsider all he holds true...In a violent country like Pirenti, where emotion is scorned as a weakness, can he find the strength to fight for the person he loves...even when she's his vengeful enemy? ...Show more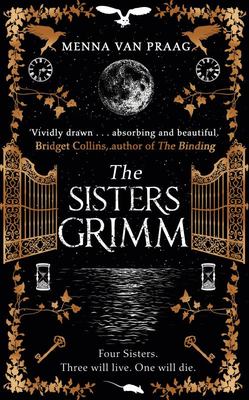 $32.99
AUD
Category: FANTASY
'Vividly drawn, evocative and complex, The Sisters Grimm is both absorbing and beautiful - a great achievement' Bridget Collins, bestselling author of The Binding There are hundreds, possibly thousands, of sisters Grimm on Earth. You may well be one of them, though you might never know it. You think you 're ordinary. You never suspect that you're stronger than you seem, braver than you feel or greater than you imagine. But I hope that by the time you finish this tale, you'll start listening to the whispers that speak of unknown things, the signs that point in unseen directions and the nudges that suggest unimagined possibilities. I hope too that you'll discover your own magnificence, your own magic . . . __________________ This is the story of four sisters Grimm - daughters born to different mothers on the same day, each born out of bright-white wishing and black-edged desire. They found each other at eight years-old, were separated at thirteen and now, at nearly eighteen, it is imperative that they find each other once again. In thirty-three days they will meet their father in Everwhere. Only then will they discover who they truly are, and what they can truly do. Then they must fight to save their lives and the lives of the ones they love. Three will live, one will die. You'll have to read on to find out who and why... ...Show more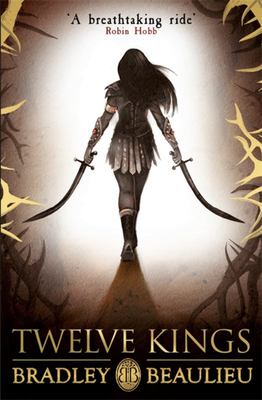 $22.99
AUD
Category: FANTASY | Series: The\Song of the Shattered Sands Ser.
In the cramped west end of Sharakhai, the Amber Jewel of the Desert, #65533;eda fights in the pits to scrape a living. She, like so many in the city, pray for the downfall of the cruel, immortal Kings of Sharakhai, but she's never been able to do anything about it. This all changes when she goes out on the night of Beht Zha'ir, the holy night when all are forbidden from walking the streets. It's the night that the asirim, the powerful yet wretched creatures that protect the Kings from all who would stand against them, wander the city and take tribute. It is then that one of the asirim, a pitiful creature who wears a golden crown, stops #65533;eda and whispers long forgotten words into her ear. #65533;eda has heard those words before, in a book left to her by her mother, and it is through that one peculiar link that she begins to find hidden riddles left by her mother. As #65533;eda begins to unlock the mysteries of that fateful night, she realizes that the very origin of the asirim and the dark bargain the Kings made with the gods of the desert to secure them may be the very key she needs to throw off the iron grip the Kings have had over Sharakhai. And yet the Kings are no fools-they've ruled the Shangazi for four hundred years for good reason, and they have not been idle. As #65533;eda digs into their past, and the Kings come closer and closer to unmasking her, #65533;eda must decide if she's ready to face them once and for all. ...Show more
$22.99
AUD
Category: FANTASY | Reading Level: very good
The bestselling author of Neverwhere returns with his biggest, most commercial novel yet--a tour de force of contemporary fiction A master of inventive fiction, Neil Gaiman delves into the murky depths where reality and imagination meet. Now in American Gods, he works his literary magic to extraordinary results. Shadow dreamed of nothing but leaving prison and starting a new life. But the day before his release, his wife and best friend are killed in an accident. On the plane home to the funeral, he meets Mr. Wednesday--a beguiling stranger who seems to know everything about him. A trickster and rogue, Mr. Wednesday offers Shadow a job as his bodyguard. With nowhere left to go, Shadow accepts, and soon learns that his role in Mr. Wednesday's schemes will be far more dangerous and dark than he could have ever imagined. For beneath the placid surface of everyday life a war is being fought --and the prize is the very soul of America. ...Show more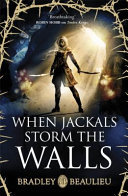 $32.99
AUD
Category: FANTASY
The fifth book in The Song of the Shattered Sands series--an epic fantasy with a desert setting, filled with rich worldbuilding and pulse-pounding action.   The reign of the kings of Sharakhai has been broken. The blood mage, Queen Meryam, now rules the city along with the descendants of the fabled tw elve kings.   In the desert, eda has succeeded in breaking the asirim's curse. Those twisted creatures are now free, but their freedom comes at great cost. Nalamae lies dead, slain in battle with her sister goddess. eda, knowing Nalamae would have been reborn on her death, sets out on a quest to find her.   The trail leads eda to Sharakhai where, unbeknownst to her, others are searching for Nalamae as well. eda's quest to find her forces her into a terrible decision: work with the kings or risk Sharakhai's destruction.   Whatever her decision, it won't be easy. Sharakhai is once more threatened by the forces of the neighboring kingdoms. As the powers of the desert vie for control of the city, eda, her allies, and the fallen kings must navigate the shifting fates before the city they love falls to the schemes of the desert gods. ...Show more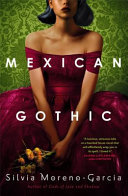 $32.99
AUD
Category: FANTASY
From the author of Gods of Jade and Shadow comes a reimagining of the classic gothic suspense novel, a story about an isolated mansion in 1950s Mexico--and the brave socialite drawn to its treacherous secrets. "Masterful . . . a gloriously moody adventure, spooky, smart, and wry."--Victor LaValle, auth or of The Changeling After receiving a frantic letter from her newly-wed cousin begging for someone to save her from a mysterious doom, Noemí Taboada heads to High Place, a distant house in the Mexican countryside. She's not sure what she will find--her cousin's husband, a handsome Englishman, is a stranger, and Noemí knows little about the region.      Noemí is also an unlikely rescuer: She's a glamorous debutante, and her chic gowns and perfect red lipstick are more suited for cocktail parties than amateur sleuthing. But she's also tough and smart, with an indomitable will, and she is not afraid: Not of her cousin's new husband, who is both menacing and alluring; not of his father, the ancient patriarch who seems to be fascinated by Noemí; and not even of the house itself, which begins to invade Noemi's dreams with visions of blood and doom.   Her only ally in this inhospitable abode is the family's youngest son. Shy and gentle, he seems to want to help Noemí, but might also be hiding dark knowledge of his family's past. For there are many secrets behind the walls of High Place. The family's once colossal wealth and faded mining empire kept them from prying eyes, but as Noemí digs deeper she unearths stories of violence and madness.    And Noemí, mesmerized by the terrifying yet seductive world of High Place, may soon find it impossible to ever leave this enigmatic house behind. ...Show more
$22.99
AUD
Category: FANTASY | Series: The Kingkiller Chronicles | Reading Level: very good
"No one writes about stories like Pat Rothfuss. How the right story at the right time can change the world, how the teller can shape a life." --Lin-Manuel Miranda This deluxe, illustrated edition celebrates the New York Times-bestselling series, The Kingkiller Chronicle--a masterful epic fantasy saga th at has inspired readers worldwide.   This anniversary hardcover includes more than 50 pages of extra content - Beautiful, iconic cover by artist Sam Weber and designer Paul Buckley- Gorgeous, never-before-seen illustrations by artist Dan Dos Santos- Detailed and updated world map by artist Nate Taylor- Brand-new author's note- Appendix detailing calendar system and currencies- Pronunciation guide of names and places   DAY ONE: THE NAME OF THE WIND   My name is Kvothe.   I have stolen princesses back from sleeping barrow kings. I burned down the town of Trebon. I have spent the night with Felurian and left with both my sanity and my life. I was expelled from the University at a younger age than most people are allowed in. I tread paths by moonlight that others fear to speak of during day. I have talked to Gods, loved women, and written songs that make the minstrels weep.   You may have heard of me.   So begins a tale unequaled in fantasy literature--the story of a hero told in his own voice. It is a tale of sorrow, a tale of survival, a tale of one man's search for meaning in his universe, and how that search, and the indomitable will that drove it, gave birth to a legend.   Praise for The Kingkiller Chronicle:   "The best epic fantasy I read last year.... He's bloody good, this Rothfuss guy."--George R. R. Martin, New York Times-bestselling author of A Song of Ice and Fire   "Rothfuss has real talent, and his tale of Kvothe is deep and intricate and wondrous." --Terry Brooks, New York Times-bestselling author of Shannara   "It is a rare and great pleasure to find a fantasist writing...with true music in the words."--Ursula K. Le Guin, award-winning author of Earthsea   "The characters are real and the magic is true." --Robin Hobb, New York Times-bestselling author of Assassin's Apprentice   "Masterful.... There is a beauty to Pat's writing that defies description." --Brandon Sanderson, New York Times-bestselling author of Mistborn ...Show more
$29.99
AUD
Category: FANTASY | Series: A Court of Thorns and Roses
Sarah J. Maas's sexy, richly imagined A Court of Thorns and Roses series continues with the journey of Feyre's fiery sister, Nesta.Nesta Archeron has always been prickly – proud, swift to anger and slow to forgive. And since the war – since being made High Fae against her will – she's struggled to forge t the horrors she endured and find a place for herself within the strange and deadly Night Court. The person who ignites her temper more than any other is Cassian, the battle-scarred, winged warrior who is there at Nesta's every turn. But her temper isn't the only thing Cassian ignites. And when they are forced to train in battle together, sparks become flame. As the threat of war casts its shadow over them once again, Nesta and Cassian must fight monsters from within and without if they are to stand a chance of halting the enemies of their court. But the ultimate risk will be searching for acceptance – and healing – in each other's arms. ...Show more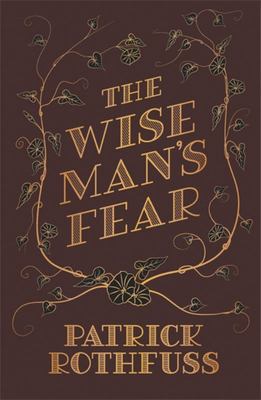 $35.00
AUD
Category: FANTASY | Series: Kingkiller Chronicle Ser.
Sequel to the extraordinary THE NAME OF THE WIND, THE WISE MAN'S FEAR is the second instalment of this superb fantasy trilogy from Patrick Rothfuss. This is the most exciting fantasy series since George R. R. Martin's A SONG OF ICE AND FIRE, and a must-read for all fans of HBO's GAME OF THRONES. Pickin g up the tale of Kvothe Kingkiller once again, we follow him into exile, into political intrigue, courtship, adventure, love and magic ... and further along the path that has turned Kvothe, the mightiest magician of his age, a legend in his own time, into Kote, the unassuming pub landlord. Packed with as much magic, adventure and home-grown drama as THE NAME OF THE WIND, this is a sequel in every way the equal to its predecessor and a must-read for all fantasy fans. Readable, engaging and gripping THE WISE MAN'S FEAR is the biggest and the best fantasy novel out there. ...Show more
$22.99
AUD
Category: FANTASY | Series: The\Witcher Ser.
Introducing Geralt the Witcher - revered and hated - who holds the line against the monsters plaguing humanity in the bestselling series that inspired the Witcher video games and a major Netflix show. Geralt of Rivia is a Witcher, a man whose magic powers and lifelong training have made him a brilliant fighter and a merciless assassin. Yet he is no ordinary killer: he hunts the vile fiends that ravage the land and attack the innocent. But not everything monstrous-looking is evil; not everything fair is good . . . and in every fairy tale there is a grain of truth. Andrzej Sapkowski, winner of the World Fantasy Lifetime Achievement award, started an international phenomenon with his Witcher series. The Last Wish is the perfect introduction to this one-of-a-kind fantasy world. ...Show more