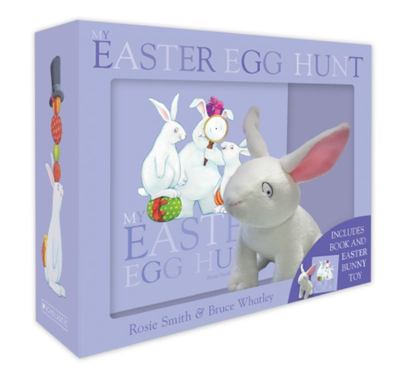 $24.99
AUD
Category: Easter Books
Hunting for eggs is fun... when you share with everyone! Beautifully illustrated with delightful animals, My Easter Egg Hunt captures the fun of looking for eggs at Easter time.
$16.99
AUD
Category: Easter Books | Series: Peter Rabbit
Happy Easter from Peter Rabbit! Join Peter on an Easter adventure in this charming touch and feel book. Peter is hopping on an egg hunt, but finds a fluffy surprise instead! With tactile elements on every page and a simple story to follow, this board books is perfect for little bunnies at Easter. Look o ut for other Peter Rabbit books at Easter: A Spring Surprise Hop, Skip, Stick: A Sticker Activity Book Peter Rabbit: A Pop-Up Easter Egg Hunt Happy Easter Peter! Peter Rabbit Easter Eggs Press-out and Play ...Show more
$9.99
AUD
Category: Easter Books
Come and join the Easter fun in this egg-cellent book! Search for the missing stickers on each page, and then colour, doodle and puzzle your way through each activity. With card press outs to create and over 250 stickers to use in the book or wherever you want! Includes a cute chick pen topper!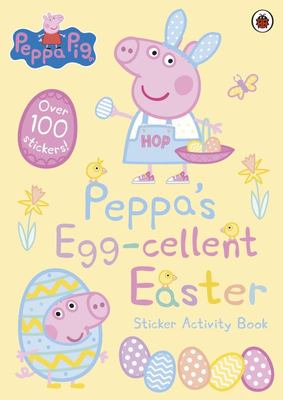 $6.99
AUD
Category: Easter Books | Series: Peppa Pig Ser.
Peppa loves Easter! Join Peppa, George and all their friends in this sticker activity book, packed with Easter fun.With lots of puzzles and activities, this sticker activity book will keep all little Peppa fans busy. Also look out for the new Easter Egg shapedboard book, Peppa Pig- Easter Egg 9780241371 565 ...Show more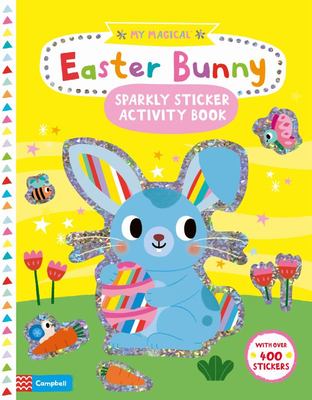 $9.99
AUD
Category: Easter Books | Series: My Magical Ser.
My Magical Easter Bunny Sparkly Sticker Book, is a perfect first sticker book for fans of bunnies, Easter and chocolate eggs! Children will have lots of fun colouring in, completing mazes, spotting differences and much more in this jam-packed activity book. With over 400 stickers, including a page of sh iny stickers, this book has plenty to keep little ones entertained. Yujin Shin's quirky, colourful illustrations bring the My Magical series to life, with sparkling detail and lots of imaginative things to spot! Bring more of My Magical's shiny, sparkly scenes to life with My Magical Unicorn Sparkly Sticker Book and My Magical Dragon Sparkly Sticker Book. ...Show more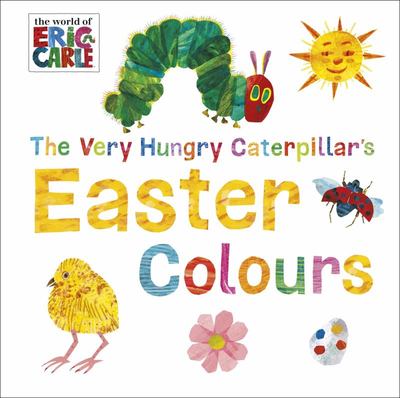 $9.99
AUD
Category: Easter Books | Reading Level: Children's - Kindergarten, Age 5-6
This book enables you to discover all the colours of Easter with The Very Hungry Caterpillar in this bright and beautiful board book. Yellow chicks...a white lamb...what are all the colours of Easter? Let The Very Hungry Caterpillar and friends take you on a rainbow tour of Easter colours in this beauti ful board book. Perfect for learning first colours with simple text and pictures, this chunky board book is ideal for little hands. ...Show more
$4.99
AUD
Category: Easter Books | Series: Little Golden Book
Back in print with beautiful new illustrations: a Little Golden Book retelling of the Easter story. This gentle introduction to the biblical account of Jesus's final days on earth, and Resurrection, is perfect for preschoolers. Lush, colorful illustrations of the Last Supper, Jesus carrying his cross, and the angel in the empty tomb are accessible to little readers who are just learning about Easter. At the end of the book, Easter traditions from around the world are introduced, from Ukrainian painted eggs (Pysanky) to the greeting of the Easter sunrise in the British Isles. It's a perfect first book about an important holiday for many, and an ideal Easter gift. ...Show more

$16.99
AUD
Category: Easter Books
Spot and his friends are going on an Easter egg hunt at the farm. Can you help them find all the hidden eggs?Toddlers will love this basket-shaped board book for little hands that can be played with or read for twice the fun!With lots of eggs to discover throughout, as well as a special patterned egg to find on each spread, this fun Easter story encourages early learning through counting, pattern and colour recognition. If you loved this, why not try-Where's Spot?   ...Show more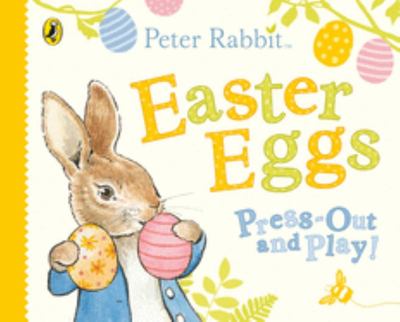 $16.99
AUD
Category: Easter Books
It's Easter time and Peter Rabbit is ready for an egg hunt! You can join him by creating your own Easter egg hunt with press out eggs and pretty decorations. Then snuggle up with your favourite bunnies for a special Easter story. Happy Easter from Peter Rabbit!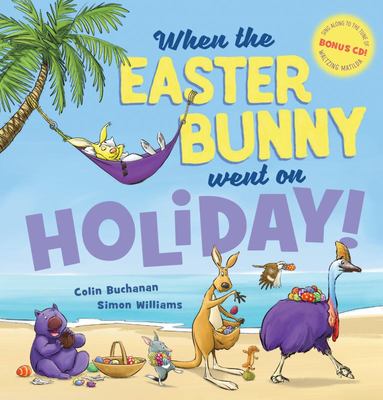 $19.99
AUD
Category: Easter Books
Give me a beach bag I need a break! Australia is a big country, and the Easter Bunny is exhausted! Can the Aussie animals deliver all the Easter eggs while the Easter Bunny takes a break? Or will it be an Easter disaster?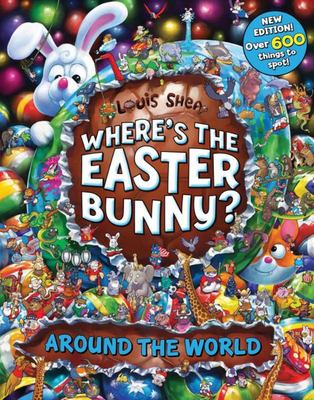 $17.99
AUD
Category: Easter Books
Uh-oh! Cheeky Foxy has run off with the Easter Bunnys chocolate secrets, and now the Easter Bunny is on a chase around the world to get them back!  Follow them as they swing over the Amazon, cycle through Paris, have tea with the Queen, go diving off Easter Island and lots more!  Will the Easter Bunny get his recipes back? Or will Foxy spoil everything...again!  ...Show more
$14.99
AUD
Category: Easter Books
Join the Rabbit siblings on an exciting lift-the-flap Easter egg hunt. Perfect for fans of the classic We're Going on a Bear Hunt. We're going on an egg hunt. We're going to find them all. We're REALLY excited. Hooray for Easter Day!      Join the Rabbit siblings as they set off on an exciting lift-the -flap Easter egg hunt. With ten eggs to find and count, it's great fun. But watch out for the obstacles along the way - lambs, chicks, bees and ducks - and there's even a wolfish surprise, so do take care.      Based on the traditional We're Going on a Lion Hunt rhyme, this will be a huge hit with all fans of the classic We're Going on a Bear Hunt. ...Show more