$9.99
AUD
Category: Easter Books
Come and join the Easter fun in this egg-cellent book! Search for the missing stickers on each page, and then colour, doodle and puzzle your way through each activity. With card press outs to create and over 250 stickers to use in the book or wherever you want! Includes a cute chick pen topper!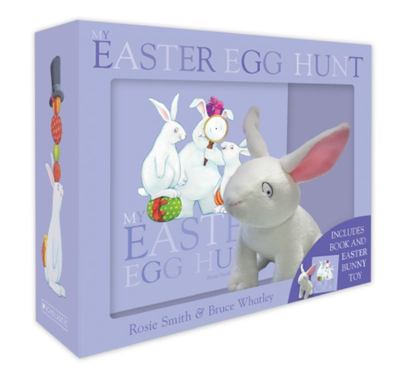 $24.99
AUD
Category: Easter Books
Hunting for eggs is fun... when you share with everyone! Beautifully illustrated with delightful animals, My Easter Egg Hunt captures the fun of looking for eggs at Easter time.

$9.99
AUD
Category: Easter Books | Series: Pictureback(R) Ser.
A full-color Easter storybook featuring cards, stickers, and everyone's favorite feline- Grumpy Cat! Chocolate bunnies? Meh. Easter baskets? No way. Grumpy Cat is notexcited about Easter in this storybook featuring all-new, full-color art, plus cards and over 30 stickers! This is perfect for boys and g irls ages 3 to 7. ...Show more
$12.99
AUD
Category: Easter Books
There are lots of sleepy animals to wake up in this bouncy, energetic board book. Lift the flaps, then hop with the little bunnies, cheep with the chicks, baa with the lambs and mew with the kittens.Based on the popular nursery rhyme 'Sleeping Bunnies', this interactive book is packed with non-stop fun. Full of the joys of spring, it makes the perfect Easter gift.From the bestselling Laura Hughes, illustrator of We're Going on an Egg Hunt and We're Going on an Elf Chase, this jolly board book is perfect for little bunnies everywhere!   ...Show more
$9.99
AUD
Category: Easter Books
Discover the magic of Easter with Grug, now in hardback - the perfect gift for younger readers   One warm sunny day, Grug discovers that Easter is on its way. Then he is visited by a mysterious creature, who leaves treats of special eggs for Grug to find. Grug decides to hide some eggs in the forest f or his bush friends to find - and delivers a special egg for a special friend. Will he ever find out who the mysterious creature is? ...Show more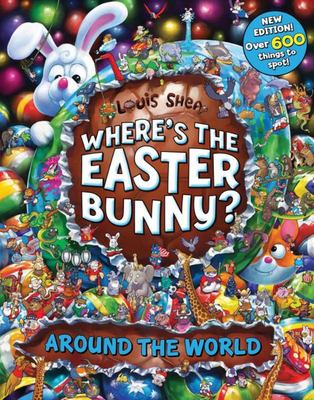 $17.99
AUD
Category: Easter Books
Uh-oh! Cheeky Foxy has run off with the Easter Bunnys chocolate secrets, and now the Easter Bunny is on a chase around the world to get them back!  Follow them as they swing over the Amazon, cycle through Paris, have tea with the Queen, go diving off Easter Island and lots more!  Will the Easter Bunny get his recipes back? Or will Foxy spoil everything...again!  ...Show more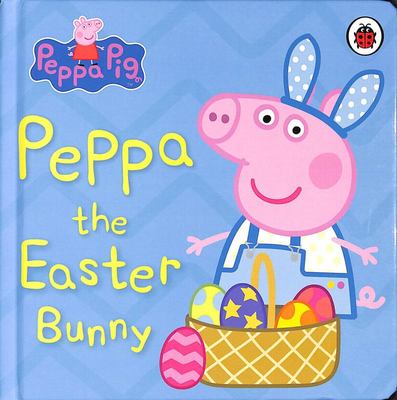 $9.99
AUD
Category: Easter Books | Series: Peppa Pig
It's Easter and Peppa and George are having an Easter egg hunt for their friends! Mummy and Daddy Pig help them paint all the colourful eggs and together they hide them all round the garden. Their friends arrive and are soon busy hunting for eggs but Peppa and George have disappeared... where could they have gone? Aha! There's Peppa the Easter Bunny and George the chick to surprise their friends! Everybody loves Easter! ...Show more
$14.99
AUD
Category: Easter Books
Who's in the egg? Lift the flaps to help Mummy Hen find out if it's her chick! Funny illustrations and big flaps to lift make this bright board book appealing to preschoolers and parents alike. Mummy Hen's egg is just about to hatch, but she can't find it! Join her as she looks for it and finds all sor ts of surprising animal babies along the way. A perfect Easter gift! ...Show more
$12.99
AUD
Category: Easter Books | Reading Level: Children's - Kindergarten, Age 5-6
This book enables you to discover all the colours of Easter with The Very Hungry Caterpillar in this bright and beautiful board book. Yellow chicks...a white lamb...what are all the colours of Easter? Let The Very Hungry Caterpillar and friends take you on a rainbow tour of Easter colours in this beauti ful board book. Perfect for learning first colours with simple text and pictures, this chunky board book is ideal for little hands. ...Show more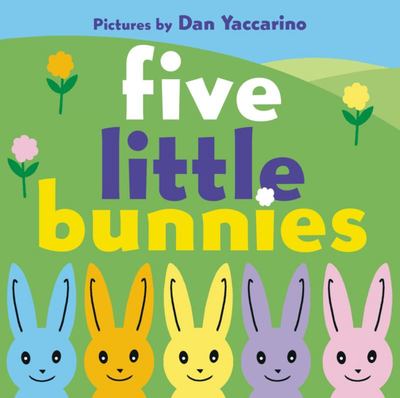 $12.99
AUD
Category: Easter Books
Five little bunnies went hippity hop. The first bunny said, "We're here! Let's stop!" Get ready for spring with these five little bunnies as they hide brightly colored Easter eggs for all to find. Toddlers will want to chant along with this fun take on a classic rhyme. With Dan Yaccarino's vibrant and bold illustrations bringing these little bunnies to life, this sturdy board book is sure to captivate your littlest Easter cutie. ...Show more
$12.99
AUD
Category: Easter Books | Series: Pop up Bks.
The Easter Bunny has done her rounds and Crocodile has been missed out again! He asks the other animals, but they aren't going to give him their eggs, so he stomps off to find the Easter Bunny. But where is she? Hiding, of course!
$14.99
AUD
Category: Easter Books
Join the Rabbit siblings on an exciting lift-the-flap Easter egg hunt. Perfect for fans of the classic We're Going on a Bear Hunt. We're going on an egg hunt. We're going to find them all. We're REALLY excited. Hooray for Easter Day!      Join the Rabbit siblings as they set off on an exciting lift-the -flap Easter egg hunt. With ten eggs to find and count, it's great fun. But watch out for the obstacles along the way - lambs, chicks, bees and ducks - and there's even a wolfish surprise, so do take care.      Based on the traditional We're Going on a Lion Hunt rhyme, this will be a huge hit with all fans of the classic We're Going on a Bear Hunt. ...Show more