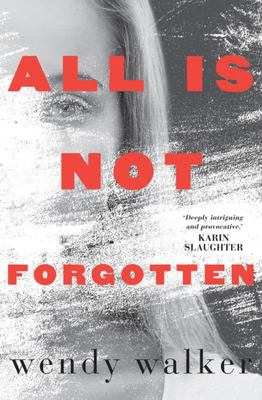 $9.99
AUD
$29.99
(66% off)
Category: CRIME | Series: Mira Ser.
"Deeply intriguing and provocative, ALL IS NOT FORGOTTEN explores intricate family relationships against the backdrop of searing suspense. A novel filled with twists, surprises, and a plot that keeps you guessing. ALL IS NOT FORGOTTEN is not to be missed." --Karin Slaughter, New York Times bestselling a uthor of PRETTY GIRLS "Fascinating and at times shocking, ALL IS NOT FORGOTTEN is one book you won't easily forget." --Mary Kubica, author of The Good Girl You can erase the memory. But you cannot erase the crime. Jenny's wounds have healed. An experimental treatment has removed the memory of a horrific and degrading attack. She is moving on with her life. That was the plan. Except it's not working out. Something has gone. The light in her eyes. And something was left behind. A scar. On her lower back. Which she can't stop touching. And she's getting worse. Not to mention that her father is obsessed with finding her attacker and her mother is in toxic denial. It may be that the only way to uncover what's wrong is to help Jenny recover her memory. But even if it can be done, pulling at the threads of her suppressed experience will unravel much more than the truth about her attack. And that could destroy as much as it heals... ...Show more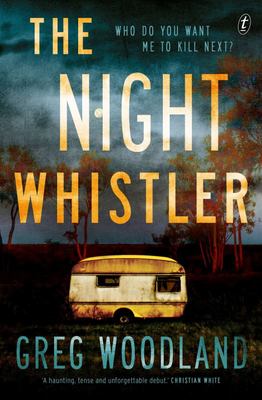 $32.99
AUD
Category: CRIME
Are you lonesome tonight... It's 1966. Hal and his little brother, newly arrived in Moorabool with their parents, are exploring the creek near their new home when they find the body of a dog. Not just dead, but recently killed. Not just killed, but mutilated. Constable Mick Goodenough, recently demoted from his city job as a detective, is also new in town--and one of his dogs has gone missing. He's experienced enough to know what it means when someone tortures an animal to death: it means they're practising. So when Hal's mother starts getting anonymous calls--a man whistling, then hanging up--Goodenough, alone among the Moorabool cops, takes her seriously. The question is: will that be enough to keep her safe? Nostalgic yet clear-eyed, simmering with small-town menace, Greg Woodland's wildly impressive debut populates the rural Australia of the 1960s with memorable characters and almost unbearable tension. ...Show more
$39.99
AUD
Category: CRIME | Series: Captain Chase Ser.
Captain Calli Chase races against time to thwart a plot that leaves the fate of humanity hanging in the balance in this new thriller from international bestselling author Patricia Cornwell.In the aftermath of a NASA rocket launch gone terribly wrong, Captain Calli Chase comes face-to-face with her missi ng twin sister--as well as the startling truth of who they really are. Now, a top secret program put in motion years ago has spun out of control, and only Calli can redirect its course.Aided by cutting-edge technologies, the NASA investigator and scientist turned Space Force pilot sets out on a frantic search for the missing link between the sabotaged rocket launch and her predetermined destiny...a search that someone else seems very interested in stopping.From NASA to the Chase family farm, to the White House to distant orbits of space, Calli plays a high-stakes game of hide-and-seek with a cunning and ruthless adversary. One wrong move will unleash cataclysmic consequences reaching far beyond the boundaries of Earth.This heart-pounding Captain Chase thriller from Patricia Cornwell will leave readers desperate for more. ...Show more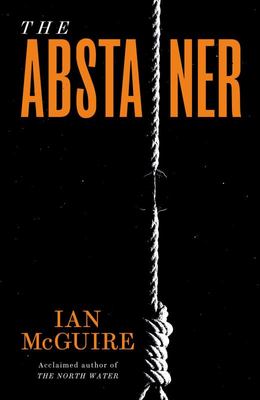 $32.99
AUD
Category: CRIME
From the widely acclaimed author of The North Water comes an epic story of revenge and obsession set in 19th century Manchester 'The Abstainer is truly terrific - a can't-put-down book. It's no less than a tight 'n spare 'n suspense-filled noir novel, masterfully set in 1860s Britain and America. And l ike all superb historical novels, it seems as modern and as contemporary as this morning.' Richard Ford   The rebels will be hanged at dawn, and their brotherhood is already plotting revenge. Manchester, 1867: Stephen Doyle, an Irish-American veteran of the Civil War, arrives from New York with a thirst for blood. He has joined the Fenians, a secret society intent on ending British rule in Ireland by any means necessary. Head Constable James O'Connor has fled grief and drink in Dublin for a sober start in Manchester. His job is to discover and thwart the Fenians' plans whatever they might be. When a long-lost nephew returns from America and arrives on O'Connor's doorstep looking for work, he cannot foresee the way his fragile new life will be imperilled - and how his and Doyle's fates will be intertwined. In this propulsive tale of the underground war for Irish independence, master storyteller Ian McGuire once again transports readers to a time when blood begot blood. Moving from the dirt and uproar of industrial Manchester to the quiet hills of Pennsylvania, The Abstainer is a searing novel in which two men, haunted by their pasts and driven forward by the need for justice and retribution, must fight for life and legacy.   ...Show more
$32.99
AUD
Category: CRIME
She thinks love can kill you. It turns out she might be right. Meet Harper Brown ...  Occupation: Arts journalist Dream job: Hard-hitting news reporter Location: Paris Loves: True crime podcasts, art galleries, coffee, whiskey Does not love: fake people, toxic positivity, being told how to live her life by smug workmates who have no life (that's you, Stan), her narcissistic ex Favourite book: 1984 Favourite artist: Noah X. Sometimes. Favourite painting: Klimt's Schubert at the Piano Special skills: breaking out of car boots, picking locks and escaping relationships. Superpower: She can lose any guy in three minutes flat. Ask her how. Secret: She's hot on the trail of a murderer - and the scoop of a lifetime. That's if the killer doesn't catch her first. ...Show more
$15.95
AUD
$19.99
(20% off)
Category: CRIME
From the bestselling author of The One Who Got Away comes a gripping new psychological thriller that will have you thinking twice about who in your life you can really trust ... 'Absolutely loved The Ones You Trust! #winner' Rachael Johns Emma Cardwell, celebrity mum and host of top-rating morning TV sh ow Cuppa, seems to have it all: fame, money and a gorgeous family. But when her little girl disappears from day-care - captured on CCTV footage at a nearby shopping centre leaving with someone Emma has never seen before - her world is turned upside down. As the minutes tick by, and pressure mounts, every part of Emma's life comes under examination. Is this a kidnapping, the work of a crazed stalker, or an obsessed fan? Is somebody out for revenge or is this something closer to home? And there is the aching question: how much do we really know about those who care for our children . . . and about the people we love? 'WARNING: Do not buy if you work in morning TV. Everyone else will love it ... Great read on a rainy weekend.' Edwina Bartholomew, Sunrise presenter Praise for Caroline Overington: 'Overington keeps you guessing until the last' Daily Telegraph 'Caroline Overington has an ability to home in on the darker, unsettling sides of life, seizing upon topics you might see headlining the news and spinning them into gripping page-turners' Australian Women's Weekly. ...Show more
The Dry
by Jane Harper
$19.99
AUD
Category: CRIME | Reading Level: Adult
"One of the best crime novels I have ever read! Keeps you guessing to the last page" - Daphne (Satff) WHO REALLY KILLED THE HADLER FAMILY? It hasn't rained in Kiewarra for two years. Tensions in the farming community become unbearable when three members of the Hadler family are discovered shot to death on their property. Everyone assumes Luke Hadler committed suicide after slaughtering his wife and six-year-old son. Federal Police investigator Aaron Falk returns to his hometown for the funerals and is unwillingly drawn into the investigation. As suspicion spreads through the town, Falk is forced to confront the community that rejected him twenty years earlier. Because Falk and his childhood friend Luke Hadler shared a secret, one which Luke's death threatens to unearth ... ...Show more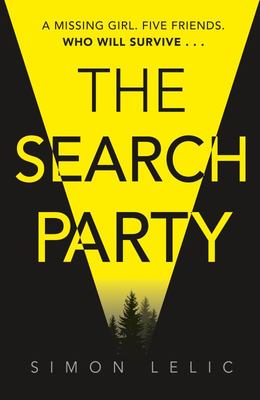 $35.00
AUD
Category: CRIME
'Brilliantly tense' Araminta Hall 'Clever and atmospheric' Mark Edwards 16-year-old Sadie Saunders is missing. Five friends set out into the woods to find her. But they're not just friends... THEY'RE SUSPECTS. You see, this was never a search party. It's a witch hunt. And not everyone will make i t home alive... THE CHALK MAN meets THE HUNTING PARTY in this gripping story; witness four suspects as, alongside DI Fleet, you attempt to discover the truth about what happened to Sadie... ____________________________ WHAT AUTHORS ARE SAYING ABOUT SIMON LELIC 'I've spent every free moment of the last few days feasting on The Search Party . . . a bloody good read and the very definition of unpredictable. Twisty, creepy, brilliantly paced and with a denouement I never saw coming' John Marrs 'Clever and atmospheric, with shades of Stand By Me' Mark Edwards 'A brilliantly tense tale of teenage frustration, lost souls and sibling love, with an atmosphere as tense as the end of summer storm that threatens throughout the book. Plus a whirlwind of an ending that's like riding a rollercoaster' Araminta Hall 'The Search Party is a marvel: intricate, complex and utterly gripping' Alex Lake 'A chillingly complex, well-crafted web. The voices cry out from Simon Lelic's pages as if they are standing right next to you' Jane Corry 'Psychologically compelling and deeply moving ... Simon Lelic just gets better and better' Dervla McTiernan 'A thriller that grabs you by the throat and never lets go. Taut, compelling and occasionally terrifying' Elly Griffiths 'Wow! I have been totally gripped by this riveting read for the past few days. I was captivated by the chapters told from the search party's perspective. I felt as though I was right there in their heads. The setting was perfect, atmospheric and chilling. The story, riveting and compelling. The characters, intriguing and suspenseful. Fantastic read!' Carla Kovach 'Unpredictable, wildly original and with an ending that made me gasp, this is thriller writing at its very best' Nuala Ellwood 'I loved this book, from one of my favourite authors. You'll definitely want to read this absorbing, creepy, and totally unputdownable novel' Luca Veste 'Simon Lelic is on my radar from this point forward. The Search Party is taut, beautifully written, and scary as hell, with more twists than a mountain road' Christina Dalcher ____________________________ WHAT READERS ARE SAYING ABOUT SIMON LELIC 'The unpredictable twists kept coming, just when I thought I'd worked out what was going on' Reviewer, Netgalley 'I read it in one session . . . a fabulous read' Alison, Netgalley 'The story gradually formed from a variety of perspectives with the picture gradually becoming clear and an outcome that I didn't see coming' Carol, Netgalley 'Wow. Didn't want to put this down' Lucy, Netgalley 'The ending was an absolute belter. I did NOT see it coming and yet it made perfect sense' Roxanne, Netgalley 'I LOVED this . . . extraordinarily addictive' Liz, Netgalley ...Show more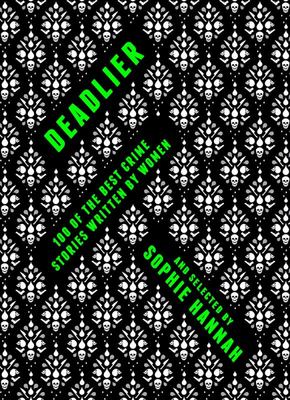 $44.99
AUD
Category: CRIME
100 of the best crimestories written by women, selected and introduced by Sophie Hannah. From Agatha Christie and Daphne du Maurier, to Val McDermid and Margaret Atwood, women writers have long been drawn to criminal acts. Here, award-winningauthor Sophie Hannah brings together 100 of her favourite exa mples. Deadlierincludes prize-winners, bestsellers and rising stars, so whether you take your crime cosy or hard-boiled, this big, beautiful anthology will keep you reading long into the night. ...Show more
$16.99
AUD
Category: CRIME
The second standalone thriller from the award-winning author of The Nowhere Child, Christian White.Set against the backdrop of an eerie island town in the dead of winter, The Wife and The Widow is an unsettling thriller told from two perspectives: Kate, a widow whose grief is compounded by what she lear ns about her dead husband's secret life; and Abby, an island local whose world is turned upside when she's forced to confront the evidence of her husband's guilt. But nothing on this island is quite as it seems, and only when these women come together can they discover the whole story about the men in their lives. Brilliant and beguiling, The Wife and The Widow takes you to a cliff edge and asks the question: how well do we really know the people we love? ...Show more