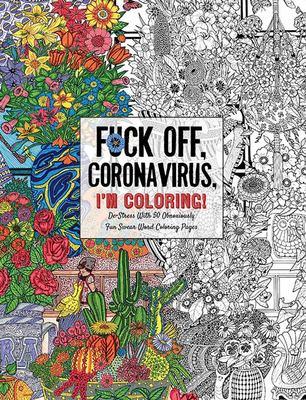 $24.99
AUD
Category: COLOURING IN | Series: Dare You Stamp Company Ser.
Stuck in the house? Pissed off at the Coronavirus (COVID-19) pandemic? Well then color the shit out of this new stress-relieving swear word adult coloring book Coronavirus sucks. Self-quarantining sucks. Social distancing sucks. With reasons to stress coming at us from all directions, why not take a bre ak and just tell life to shut the fuck up? Forget the news and forget the people you're stuck indoors with. Practice some colorfully meditative self-care with 112 coloring pages packed with belligerent one-liners, foul-mouthed insults, and just plan immature language. Color away the stress as you tune out all the coronavirus bullshit and create an irreverent masterpiece. Give this novel virus the double bird and color the hell out of this coloring book ...Show more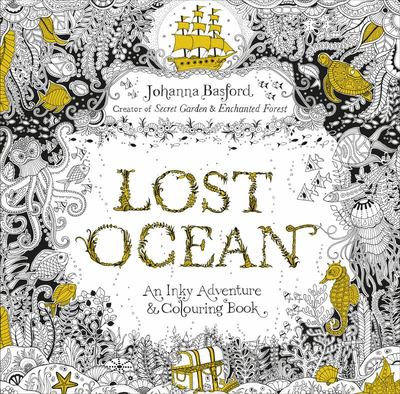 $24.99
AUD
Category: COLOURING IN
This is a beautiful new colouring book that takes you on a magical journey beneath the waves, from the creator of the worldwide best-sellers, Secret Garden and Enchanted Forest. With Lost Ocean, Johanna Basford invites colour-inners of all ages to discover an enchanting underwater world hidden within th e depths of the sea. With intricate pen and ink illustrations to complete, colour and embellish, readers will meet shoals of exotic fish, curious octopi and delicately penned seahorses, visit coral reefs and barnacle-studded shipwrecks, and discover intricate shells and pirate treasure. Secret Garden and Enchanted Forest fans and newcomers alike will delight in this creative journey into an inky new world. ...Show more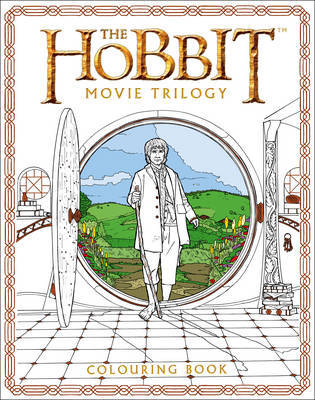 $22.99
AUD
Category: COLOURING IN
Experience your favourite characters from one of the most famous fantasy worlds ever created - Middle-earth - in a brilliant new way with this authorised colouring book based on the epic motion picture trilogy The Hobbit, directed by Peter Jackson. The Hobbit film trilogy brought J.R.R. Tolkien's incred ible world of Middle-earth to life for millions of people. Now you can add your own artistic touches and explore this enchanted universe as never before. ...Show more
$19.99
AUD
Category: COLOURING IN
Over thirty-five creative and intricate designs that feature classic and wonderfully original insults, exclamations and swear words to help you relax and let go of the stressful situations in your life. Each single-sided page includes such agression-relieving words as 'Shitballs', 'Twat Waffle' and 'Bag gy Vag' laid over therapeutic, mandala and nature inspired patterns. Why not try before you buy? WARNING contains seriously colourful language! ...Show more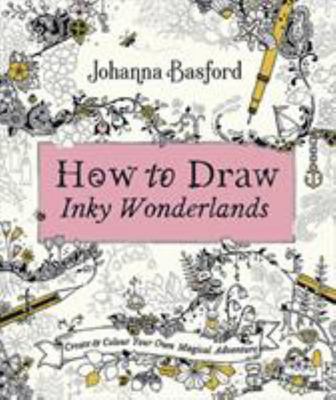 $24.99
AUD
Category: COLOURING IN
Unleash your inner artist and learn to draw with 'queen of colouring' Johanna Basford. In this beautiful, accessible guide Johanna shares the fun, simple, no-skills-needed secrets to creating your own flora, fauna and fantasies inspired by her bestselling and beloved colouring books. With step-by-step exercises, inspiring prompts and plenty of pages to colour, let your creativity run wild. How to Draw Inky Wonderlands invites you to develop your personal drawing style and master creating marvellous creatures and landscapes using only the pen or pencil in your hand and the wildest reaches of your imagination. ...Show more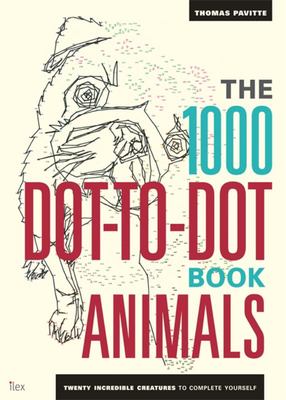 $19.99
AUD
Category: COLOURING IN | Series: 1000 Dot-To-Dot
It's dot-to-dot gone wild in this addition to the 1000 Dot-to-Dot series, as author Thomas Pavitte sets out to explore the animal kingdom. Enjoy bringing your favourite animals to life with The 1000 Dot-to-Dot Book: Animals, featuring popular pets such as cats and dogs, alongside the more exotic beasts of feathers, fur and scales - each rendered in 1000 dots, and resulting in beautifully detailed line drawings that you'll want to keep. ...Show more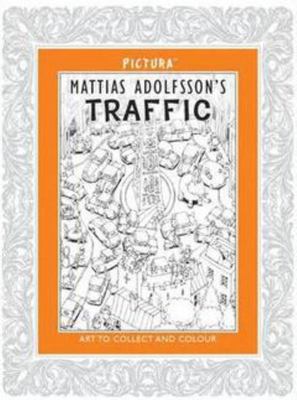 $12.99
AUD
Category: COLOURING IN | Series: Pictura
Pictura is a stunning range of black-and-white artworks to collect and colour for all ages. Mattias Adolfsson's Traffic - It's rush hour, and the entire city is covered in traffic. This detailed 'Where's Wally' style illustration from acclaimed artist Mattias Adolfsson is packed full of cars, bicycles, buses, dinosaurs, skateboarders, sunbathers and plenty of other weird and wonderful things to colour. Pictura is upmarket colouring-in, with better artwork than rival product detailed scene of gridlocked city has plenty of humour and 'Where's Wally' style funIncludes Q A that gives tips on drawing from the artist. Colouring-in IS for adults and has many benefits: it relieves stress, enhances connectivity in the brain, increases focus and improves cognitive function. ...Show more
$19.99
AUD
Category: COLOURING IN | Series: Kerby Rosanes Extreme Colouring Ser.
Following the international success of Animorphia, which sold in 10 territories before the book was completed, comes Imagimorphia, a strange and amazing colouring and doodling challenge from talented artist Kerby Rosanes. Kerby's unique and ground-breaking black-and-white-line style lends the book wide cross-over appeal and will attract fans of all ages. Animals and objects are formed from weird and wonderful things. The intricate compositions are filled with mind-boggling detail and there are objects hidden throughout the book to find. ...Show more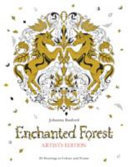 $29.99
AUD
Category: COLOURING IN
From the publisher that brought you the hugely successful Secret Garden and Enchanted Forest - this special artist's edition features 20 beautiful, pull-out art prints for colouring in. Colouring fans of all ages will enjoy immersing themselves in a selection of the most popular artworks from the origin al book, now presented in a new, large-scale format for maximum colouring enjoyment. Each detailed illustration is printed on high-quality card and can be removed easily for framing or craft projects. ...Show more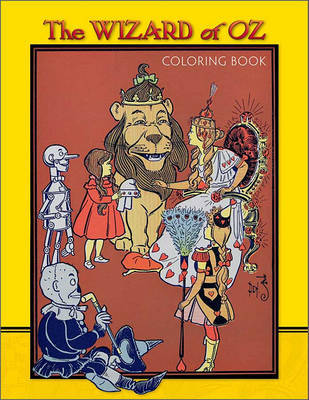 $14.99
AUD
Category: COLOURING IN
Since its publication in 1900, L. Frank Baum's The Wonderful Wizard of Oz has become America's greatest and best-loved homegrown fairy tale. Illustrated by W. W. Denslow, the story tells the tale of Dorothy and her dog, Toto, who are carried away from their Kansas farm by a cyclone and land in a strange world inhabited by good and bad witches and tiny people called Munchkins. Told that the Wizard of Oz is her only hope to return home, Dorothy is given magical shoes before she and Toto set off on the yellow brick road toward the Emerald City.   Along the way, she meets a Scarecrow, who is longing for a brain, a Tin Woodman, who desires a heart, and a Cowardly Lion, who desperately wants courage. They all join Dorothy, hoping the Wizard will grant their wishes, too. Many obstacles later, they reach the Emerald City. Dorothy meets the Wizard, who promises to grant all their wishes in return for a favor—Dorothy must kill the Wicked Witch of the West. After more scary adventures and setbacks, including capture by the Winged Monkeys, Dorothy manages to accomplish the deed.   The five travelers return to Oz, only to discover that the great wizard is, in his own words, "a humbug," a little old man who has no magical powers. Still, the Scarecrow, Tin Woodman, and Cowardly Lion beg him to do his best, so he gives the Scarecrow a brain of bran, pins, and needles; the Tin Woodman a silk heart stuffed with sawdust; and the Lion a potion of courage.   Because the Wizard cannot help her go home, Dorothy must find Glinda the Good Witch to aid her. The five friends again set out, this time battling fighting trees and a giant spider before reaching the Good Witch's palace. Glinda tells Dorothy she has had the power all along to return home, as her magical shoes will take her anywhere she wants. Dorothy says goodbye to her friends and returns to Kansas with her beloved Toto.   We've left the last page of this coloring book blank so that you can draw and color a picture of your own. Will you draw a familiar character from the book, or will you invent an entirely new one? ...Show more
$24.99
AUD
Category: COLOURING IN
Use your creativity to explore Australia with these 30 enchanting drawings… Take your coloured pencils on a journey from desert to ocean, finding exotic animals, wildflowers and spectacular Australian landmarks on the way. A perfect souvenir for travellers to Australia or gift for creative dreamers ever ywhere. Use your creativity to explore Australia with these 30 enchanting drawings… Take your coloured pencils on a journey from desert to ocean, finding exotic animals, wildflowers and spectacular Australian landmarks on the way. A perfect souvenir for travellers to Australia or gift for creative dreamers everywhere. ...Show more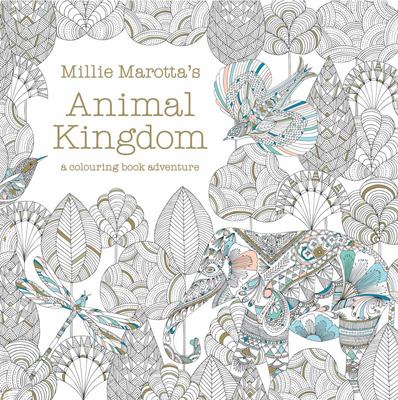 $19.99
AUD
Category: COLOURING IN | Series: Millie Marotta | Reading Level: Teen - Grade 7-9, Age 12-14
A colouring book to keep and treasure forever. The wonderful illustrations from Millie Marotta's Animal KIngdom are reproduced here on the thickest paper yet (180 gsm) on one side only, including 13 gatefolds and with five additional prints that can be pulled out of an envelope at the back of the book. One of these prints is completely new. These prints are ideal for framing.  This is an edition for all Millie fans and even those new to her work who want something special to record their creative colouring and drawing or indeed just a beautiful collection of illustrations.  The book is linen bound with screenprinted illustrations and foiling that add a new dimension to Millie's work. It is, quite simply, a beautiful book.     ...Show more