$5.99
AUD
Category: COLOUR & ACTIVITY
Colour Bluey's backyard, the creek, the playground and more in this fun-filled colouring book.Bluey has been a phenomenal success since airing on ABC KIDS in October 2018, amassing legions of dedicated fans and taking the coveted position of being the most watched program ever on ABC iView, with over 20 0 million plays. It has also topped the Australian iTunes Kids Chart with the series peaking at #1 and consistently remaining in the Top 5. ...Show more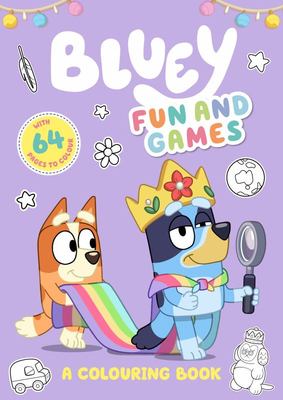 $5.99
AUD
Category: COLOUR & ACTIVITY
Colour in the grannies, a game of Featherwand, a trip to Rug Island and more in this fun-filled colouring book. Bluey has been a phenomenal success since airing on ABC KIDS in October 2018, amassing legions of dedicated fans and hugely popular ranges of books, toys, clothes, games and more. It holds the coveted position of being the most watched program ever on ABC iView, with over 260 million plays for Series One, and is the winner of an International Emmy for Most Outstanding Children's Programme. ...Show more
$14.99
AUD
Category: COLOUR & ACTIVITY
A group of poos has been flushed away and embarks on an epic, fun-filled adventure round the world! Search for six very special poos in every scene. From a trip to the aquarium and a day at the theme park, to a rainforest trek and a roller disco, there's so much to spot and find!
$14.99
AUD
Category: COLOUR & ACTIVITY | Series: Search and Find Activity
A brand new search-and-find adventure, from the publishers of the 2017 bestselling title Where's the Unicorn? Follow the further adventures of a colourful blessing of globetrotting unicorns. This time, the unicorns are embarking on a magical tour through the wild world of Wonderland. Spot the blessing i n an enchanted forest, search for them on board a sky ship and find them in a mysterious crystal cave. There are 17 intricately illustrated fantasy scenes to search - each one filled with crowds of magical creatures, characters and animals - and seven sensational unicorns to spot in every location.   ...Show more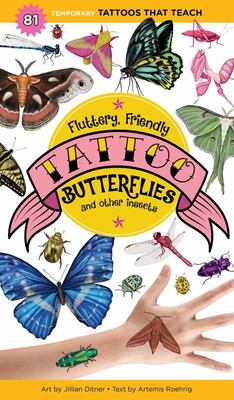 $13.99
AUD
Category: COLOUR & ACTIVITY | Series: Tattoos That Teach
Kids will love adorning themselves with the stunning specimens in Fluttery, Friendly Tattoo Butterflies and Other Insects. Eighty-one illustrated temporary tattoos introduce creatures with amazing colors and realistic features, from the brilliant blue Cypris Morpho Butterfly to the Garden Tiger Moth, th e Jewel Beetle, and the Peacock Pansy Butterfly. Accompanied by fascinating facts about each insect, the tattoos come in sheets and are ready to be applied with a damp cloth, offering bright, bold body art. ...Show more
$24.99
AUD
Category: COLOUR & ACTIVITY | Series: Pop Magic Ser.
Introducing Pop Magic, an innovative line of preschool books from pop-up wizard Matthew Reinhart that makes learning fun   Follow a firefighter through a busy day at the fire station. Lift the flaps to open the fire truck doors and peek inside, help a crew member put on his protective gear, and unfol d the ladder to help the firefighters save the day. When the story is over, follow simple instructions to transform the pages of the book into a three-dimensional fire truck There's so much to discover in this stunning interactive board book from Matthew Reinhart--his very first book for the preschool market ...Show more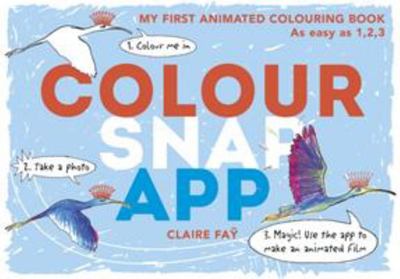 $14.99
AUD
Category: COLOUR & ACTIVITY
The dinosaur poos are causing havoc! From rainforests to supermarkets, pirate ships to football matches, they're having a roar-some time. Can you spot each of the poos in every scene, plus ten bonus items to find on every spread! Perfect for dinosaur fans, Where's the Dinosaur Poo? offers readers of W here's Wally?, Where's the Wookiee? and Where's Mickey? a terror-ific adventure. ...Show more
$14.99
AUD
Category: COLOUR & ACTIVITY | Series: Fold and Fly Ser.
A creative activity book which allows children to make a variety of Pterosaur themed paper airplanes from the fantastically designed pages in this book.