$14.99
AUD
Category: CLASSICS | Reading Level: very good
'Shoot all the bluejays you want, if you can hit 'em, but remember it's a sin to kill a mockingbird.' Meet Scout, the narrator of this book. Her story is one of Deep South summers, fights at school and playing in the street. The spooky house of her mysterious neighbour, Boo Radley, sags dark and forbidd ing nearby. Her brother, Jem, and her friend, Dill, want to make Boo come outside. Her story is about justice. When Scout's father, a lawyer, agrees to defend a black man against an accusation by a white girl, he must battle the prejudice of the whole town.It's about imagination - not just the kind you need for childhood games. Because you never really know a man until you stand in his shoes and walk around in them. Vintage Children's Classics is a twenty-first century classics list aimed at 8-12 year olds and the adults in their lives. Discover timeless favourites from The Jungle Book and Alice's Adventures in Wonderland to modern classics such as The Boy in the Striped Pyjamas and The Curious Incident of the Dog in the Night-Time. ...Show more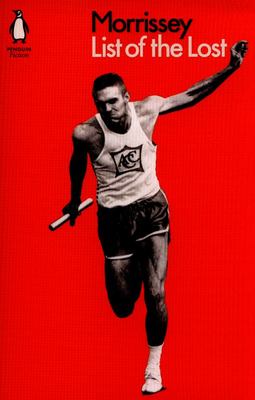 $19.99
AUD
Category: CLASSICS
Beware the novelist . . . intimate and indiscreet . . . pompous, prophetic airs . . . here is the fact of fiction . . . an American tale where, naturally, evil conquers good, and none live happily ever after, for the complicated pangs of the empty experiences of flesh-and-blood human figures are the rea son why nothing can ever be enough. To read a book is to let a root sink down. List of the lostis the reality of what is true battling against what is permitted to be true.' MorrisseyPenguin Books is delighted to announce the forthcoming publication of List of the Lost, Morrissey's extraordinary novel, on 24 September. High-octane, ferociously lyrical, List of the Lost shows a side of Morrissey never seen before. ...Show more
$39.99
AUD
Category: CLASSICS | Reading Level: General Adult
MinaLima, the award-winning design studio behind the graphics for the Harry Potter film franchise and the creators of the illustrated Jungle Book and Peter Pan, reimagine the beloved French fairy tale The Beauty and the Beast in this deluxe unabridged edition illustrated with stunning full-color artwork and nine 3-D interactive features--published to coincide with the release of the blockbuster Disney live-action musical film starring Emma Watson, Ian McKellen, Josh Gad, Ewan McGregor, and Emma Thompson. Generations of readers have been bewitched by the epic love story of a beautiful young girl imprisoned in the magical castle of a monstrous beast. Now, the classic fairy tale is brought to life in this spectacular illustrated edition as originally envisioned by Gabrielle-Suzanne Barbot de Villeneuve in 1740. The Beauty and the Beast is packed with specially commissioned, full-color artwork and nine exclusive interactive features, including:  a fold-out map of the rich French city where the Merchant (Beauty's father) and his family reside; a fold out that reveals the interior of the Beast's enchanted palace; a series of flaps (similar to an Advent calendar) that open to reveal different entertainments; available to Beauty in the Beast's palace; a dial of the ring Beauty turns on her finger to return to the Beast. This unique gift edition takes readers on a captivating journey through a mystical land filled with enchanting inhabitants. MiniLima's imaginative artwork, exquisite detail, and engaging design recreate this timeless romantic adventure as never before in a lush unabridged gift edition sure to be cherished for years to come. Disney's live-action movie musical version of Beauty and the Beast, directed by Bill Condon (Twilight: Breaking Dawn, Dreamgirls), stars Harry Potter alumna Emma Watson as Belle, Dan Stevens as the Beast, Ewan McGregor as Lumiere, Luke Evans as Gaston, Emma Thompson as Mrs. Potts, Ian McKellen as Cogsworth, Josh Gad as Le Fou, Kevin Kline as Maurice, Stanley Tucci as Cadenza, and Audra McDonald as Garderobe. ...Show more
$12.99
AUD
Category: CLASSICS | Series: Popular Penguins Ser.
The irresistible novel that was adapted into a major motion picture starring Leonardo DiCaprio.   The Khao San Road, Bangkok -- first stop for the hordes of rootless young Westerners traveling in Southeast Asia. On Richard's first night there, in a low-budget guest house, a fellow traveler slashes his w rists, bequeathing to Richard a meticulously drawn map to "the Beach."   The Beach, as Richard has come to learn, is the subject of a legend among young travelers in Asia: a lagoon hidden from the sea, with white sand and coral gardens, freshwater falls surrounded by jungle, plants untouched for a thousand years. There, it is rumored, a carefully selected international few have settled in a communal Eden.   Haunted by the figure of Mr. Duck -- the name by which the Thai police have identified the dead man -- and his own obsession with Vietnam movies, Richard sets off with a young French couple to an island hidden away in an archipelago forbidden to tourists. They discover the Beach, and it is as beautiful and idyllic as it is reputed to be. Yet over time it becomes clear that Beach culture, as Richard calls it, has troubling, even deadly, undercurrents.   Spellbinding and hallucinogenic, The Beach by Alex Garland -- both a national bestseller and his debut -- is a highly accomplished and suspenseful novel that fixates on a generation in their twenties, who, burdened with the legacy of the preceding generation and saturated by popular culture, long for an unruined landscape, but find it difficult to experience the world firsthand. ...Show more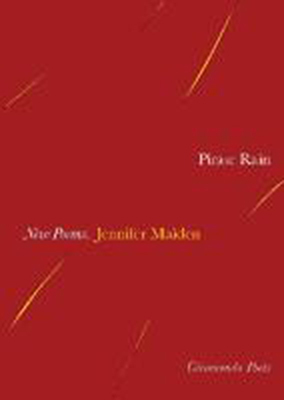 $24.00
AUD
Category: CLASSICS
Pirate Rain explores arbitrary power, as delivered by piratical, natural and human forces. Greed and ambition cause disasters in the poems, in complex sequences - featuring Hillary Clinton and Eleanor Roosevelt, and the return of George Jefferys and Clare. It interweaves political poems with a more pers onal poetry, probing the boundaries between autobiography and persona. ...Show more
$24.99
AUD
Category: CLASSICS | Series: Faber Drama Ser. | Reading Level: very good
"Rosencrantz and Guildenstern Are Dead" is a play which, as it were, takes place in the wings of Hamlet, and finds both humour and poignancy in the situation of the ill-fated attendant lords. The National Theatre production in April 1967 made Tom Stoppard's reputation virtually overnight. Its wit, stage craft and verbal verve remain as exhilarating as they were then and the play has become a contemporary classic. "One of the most original and engaging of post-war plays". ("Daily Telegraph"). ...Show more
$22.99
AUD
Category: CLASSICS | Reading Level: very good
It's Christmas time and Holden Caulfield has just been expelled from yet another school. Fleeing the crooks at Pencey Prep, he pinballs around New York City seeking solace in fleeting encounters - shooting the bull with strangers in dive hotels, wandering alone round Central Park, getting beaten up by p imps and cut down by erstwhile girlfriends. The city is beautiful and terrible, in all its neon loneliness and seedy glamour, its mingled sense of possibility and emptiness. Holden passes through it like a ghost, thinking always of his kid sister Phoebe, the only person who really understands him, and his determination to escape the phonies and find a life of true meaning.The Catcher in the Rye is an all-time classic in coming-of-age literature- an elegy to teenage alienation, capturing the deeply human need for connection and the bewildering sense of loss as we leave childhood behind. ...Show more
$12.99
AUD
Category: CLASSICS | Series: Popular Penguins
The night after a shooting star is seen streaking across the sky, a cylinder is discovered near London. Armed with just a white flag, the locals approach the mysterious object only to be burned alive by heat-rays as horrific, tentacled invaders emerge. Soon, the whole of human civilization is under thre at, as powerful Martians move across the land in massive killing machines, armed with black gas and burning rays. The aliens are determined to win the Earth for themselves. ...Show more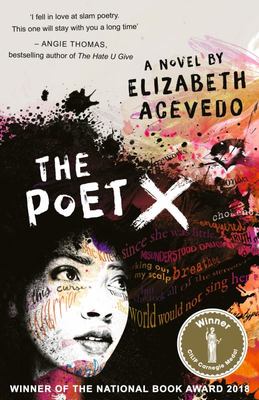 The Poet X
by Elizabeth Acevedo
$19.99
AUD
Category: CLASSICS
Winner of the 2019 Carnegie Medal. Winner of the National Book Award for Young People's Literature, the Michael L. Printz Award, and the Pura Belpré Award! Fans of Jacqueline Woodson, Meg Medina, and Jason Reynolds will fall hard for this astonishing New York Times-bestselling novel-in-verse by an award-winning slam poet, about an Afro-Latina heroine who tells her story with blazing words and powerful truth. Xiomara Batista feels unheard and unable to hide in her Harlem neighborhood. Ever since her body grew into curves, she has learned to let her fists and her fierceness do the talking. But Xiomara has plenty she wants to say, and she pours all her frustration and passion onto the pages of a leather notebook, reciting the words to herself like prayers—especially after she catches feelings for a boy in her bio class named Aman, who her family can never know about. With Mami's determination to force her daughter to obey the laws of the church, Xiomara understands that her thoughts are best kept to herself. So when she is invited to join her school's slam poetry club, she doesn't know how she could ever attend without her mami finding out. But she still can't stop thinking about performing her poems. Because in the face of a world that may not want to hear her, Xiomara refuses to be silent. "Crackles with energy and snaps with authenticity and voice." —Justina Ireland, author of Dread Nation "An incredibly potent debut." —Jason Reynolds, author of the National Book Award Finalist Ghost "Acevedo has amplified the voices of girls en el barrio who are equal parts goddess, saint, warrior, and hero." —Ibi Zoboi, author of American Street ...Show more
$26.99
AUD
Category: CLASSICS | Series: Anne Shirley
The cherished favorite featuring everyone's favorite red-headed orphan, now in a deluxe hardcover edition with beautiful cover illustrations by Anna Bond, the artist behind world-renowned stationery brand Rifle Paper Co. The classic Anne of Green Gables; inspiration for the Netflix original series Anne With an E Anne, an eleven-year-old orphan, is sent by mistake to live with a lonely, middle-aged brother and sister on a Prince Edward Island farm and proceeds to make an indelible impression on everyone around her. ...Show more
$12.99
AUD
Category: CLASSICS | Series: Popular Penguins Ser.
I Can Jump Puddles is Alan Marshall's story of his childhood--a happy world in which, despite his crippling poliomyelitis, he plays, climbs, fights, swims, rides, and laughs. His world was the Australian countryside early last century: rough-riders, bushmen, farmers, and tellers of tall stories--a worl d held precious by the young Alan Marshall.   ...Show more
$12.99
AUD
Category: CLASSICS | Series: Popular Penguins Ser. | Reading Level: near fine
Written in China more than 2,000 years ago, Sun Tzu's classic The Art of War is the first known study of the planning and conduct of military operations. These terse, aphoristic essays are unsurpassed in comprehensiveness and depth of understanding, examining not only battlefield maneuvers, but also rel evant economic, political, and psychological factors. Indeed, the precepts outlined by Sun Tzu can be applied outside the realm of military theory. It is read avidly by Japanese businessmen and in fact was touted in the movie Wall Street as the corporate raider's bible. The Art of War is the definitive study of combat. ...Show more