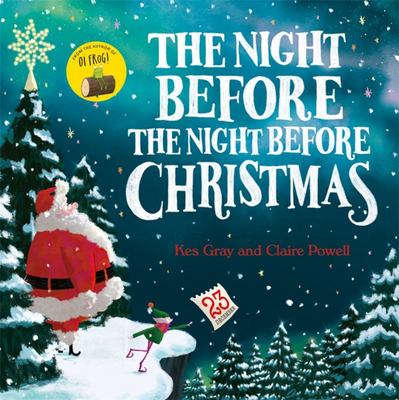 $15.99
AUD
Category: Christmas Books Kids
A brilliantly funny picture book about what happens the night before Christmas Eve - from the bestselling author of Oi Frog! 'Twas the night before the night before Christmas (That's Christmas Eve Eve). And Santa was wiping his brow on his sleeve. Green elves were sewing, Blue elves were counting, Red elves were carving, The pressure was mounting! It's the day before Christmas Eve and Santa is ever so busy ... he's got presents to wrap, reindeer to wake and a sleigh to start. But has he forgotten something? And, more importantly, will he be ready in time? Inspired by Clement C. Moore's classic festive poem, this hilarious, rhyming picture book is sure to have you ho ho ho-ing! ...Show more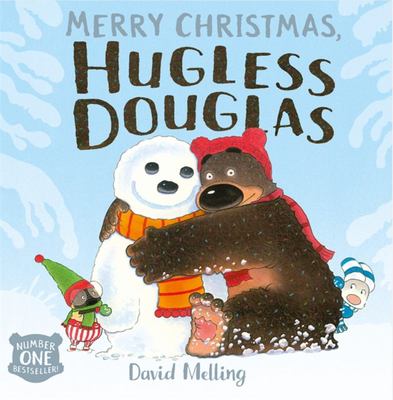 $15.99
AUD
Category: Christmas Books Kids | Series: Hugless Douglas
Join Douglas for Christmas magic in the eighth Hugless Douglas adventure. This bestselling series has sold over 1.6 million copies to date in 24 languages! Hugless Douglas knows what Christmas is all about - snowing sheep, finding a tree, sledging and and making new friends like Rudi the Reindeer! And one more thing of course... Christmas hugs! David Melling is one of the UK's best-loved author-illustrators and his seventh book about Douglas the brown bear is as funny and compelling as the first. It combines brilliantly imaginative illustrations with an endearing sense of what it is like to be a small child learning about the world. Hello, Hugless Douglas! was a World Book Day picture book in 2014. 'A new Hugless Douglas book is always a cause for celebration.' - Daily Mail ...Show more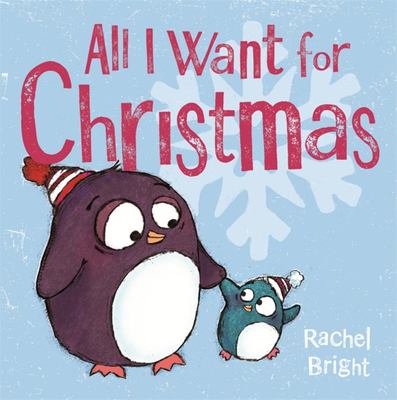 $15.99
AUD
Category: Christmas Books Kids
Two penguins discover that love is the perfect gift at Christmas in this sparkling festive picture book! The countdown to Christmas has begun and there is so much for Little Penguin to be excited about: decorating the tree, cooking festive treats, sending a letter to Santa, wrapping presents, and much more. But what does Big Penguin want for Christmas? The answer will warm the hearts of every penguin, big or small! From the bestselling author of The Lion Inside and The Koala Who Could, winner of the Evening Standard Oscar's Book Prize 2017 and the Sainsbury's Book Award 2017. 'Rachel's star is shining bright and she is one to watch. She gets better with every book' Natasha Harding, The Sun ...Show more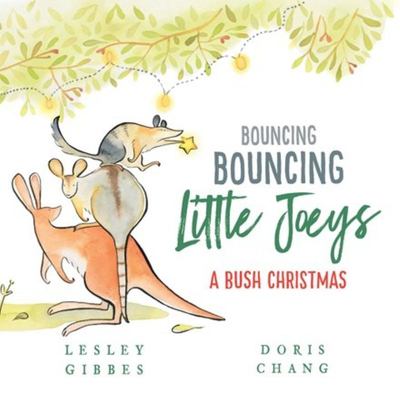 Bouncing Little Joeys
by Lesley Gibbes; Doris Chang (Illustrator)
$14.99
AUD
Category: Christmas Books Kids
A warm-and-fuzzy Aussie Christmas picture book to charm the whole family. In this delightful Australian Christmas story, a group of little joeys - a red kangaroo, a numbat and a rock wallaby - are decorating the Christmas tree and getting ready for Santa's arrival. This simple but charming verse from CB CA Honour Book author Lesley Gibbes is brought to life by newcomer Doris Chang's adorable and contemporary watercolour illustrations. ...Show more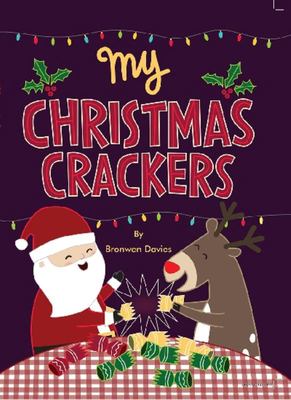 $9.99
AUD
Category: Christmas Books Kids
What do monkeys sing at Christmas time? Jungle Bells! What do elves learn at school? The elfabet! What is Santa's dog called? Santa Paws! An illustrated book of Christmas jokes for all young comedians!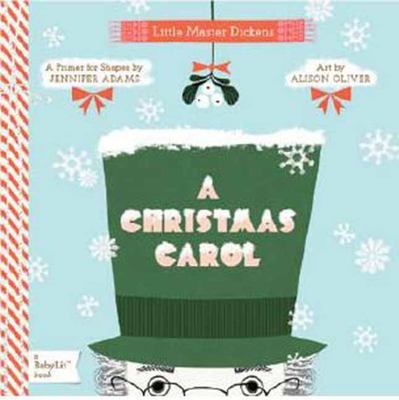 $14.99
AUD
Category: Christmas Books Kids | Series: BabyLit Primer Ser.
This series celebrates the tradition of literary naturalists--writers who embrace the natural world as the setting for some of our most euphoric and serious experiences. These books map the intimate connections between the human and the natural world. Literary naturalists transcend political boundaries, social concerns, and historical milieus; they speak for what Henry Beston called the "other nations" of the planet. Their message acquires more weight and urgency as wild places become increasingly scarce. ...Show more
$9.99
AUD
Category: Christmas Books Kids | Series: Search and Find
There are lots of Christmas surprises to find and funny friends to meet in Santa's Gifts - a Christmas hide-and-seek book with big, sturdy flaps and chunky sliders, making it an ideal Christmas treat for toddlers.Join Santa as he delivers presents to his animal friends. He gives giraffe a scarf, hippo a bubble bath, and dog a skateboard. But what special present will he give to his favourite reindeer?Lift the flaps and slide the doors to reveal fun Christmas presents, until the sparkly ending. ...Show more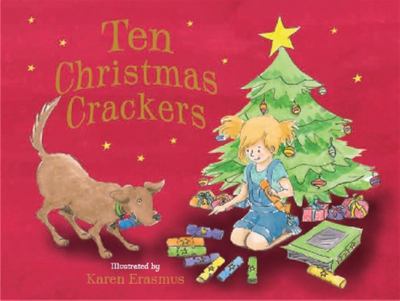 $14.99
AUD
Category: Christmas Books Kids
10 Christmas crackers on the table top10 Christmas crackers on the table topAnd if one Christmas cracker should accidentally POPThere'll be 9 Christmas crackers on the table top.Sing along to the tune of '10 Green Bottles' as a typical Aussie family counts down to the most exciting day of the year! From decorating the tree, performing in a Christmas pageant, making presents for Mum and Dad, and laying out the stockings, this book includes everyone's favourite things about Christmas. ...Show more
$24.99
AUD
Category: Christmas Books Kids
The First Christmas perfectly captures the wonder of the nativity and celebrates the Christmas spirit of giving and togetherness. Full of hope for the future and the joy of family, this is a classic picture book to share, year after year.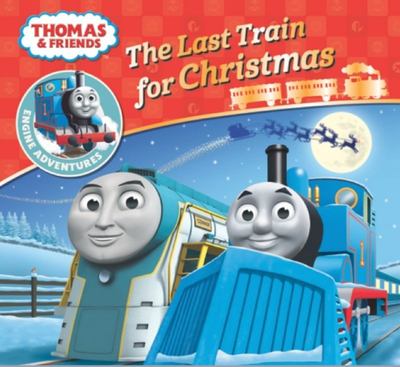 $4.99
AUD
Category: Christmas Books Kids | Series: Thomas Engine Adventures
The perfect Christmas book for Thomas the Tank Engine fans! All aboard for a snowy adventure! When heavy snow blocks the tracks one Christmas Eve, everyone is worried. Will Connor be able to bring his train home in time for Christmas? Based on the classic tales from the Reverend W. Awdry, with a stunnin g, modern look. Thomas Engine Adventures is a great way to pass on the tradition of Thomas to early readers. Children aged 2 and up will love meeting classic characters such as Percy, James, Gordon, and Toby down on The Fat Controller's railway. These fun, short stories come with a bonus spot-and-see activity at the end. Perfect for bedtime. Look out for the 12 Engines of Christmas. Thomas has been teaching children lessons about life and friendship for over 70 years. He ranks alongside other beloved character such as Paddington Bear, Winnie-the-Pooh and Peter Rabbit as an essential part of our literary heritage. ...Show more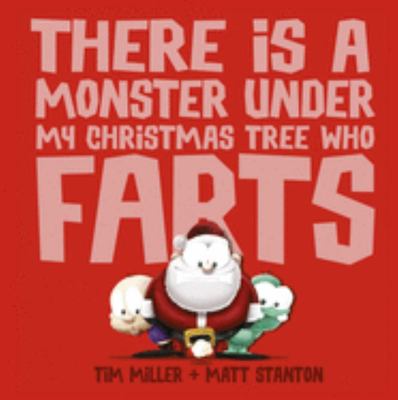 $24.99
AUD
Category: Christmas Books Kids | Series: Fart Monster and Friends
The sequel to the hilarious There is a Monster Under My Bed Who Farts. How much trouble can one little monster cause at Christmas time? Ages: 4-8 From the cheeky duo who brought you There Is a Monster Under My Bed Who Farts and The Pirate Who Had To Pee comes a brand-new picture book - perfect for naugh ty boys this Christmas. The Fart Monster is back and he's tootier than ever! It's Christmas, and Fart Monster is up to his old stinky tricks ... Will the boy get the blame this time? Or will he be able to convince Santa to keep him off the naughty list? ...Show more
$16.99
AUD
Category: Christmas Books Kids
In this brand new lift-the-flap story, set on a silent, snowy Christmas Eve, The Very Hungry Caterpillar is hoping for a very special visitor. Lift-the-flap on every page to discover who's at home. Could it be Father Christmas?