$24.99
AUD
Category: CHILDREN'S CLASSICS
A fantastic selection of dragon stories from all over the world, gorgeously illustrated by Khoa Le, and starring a wide variety of dragons. Here you will find four dragons from China who save their country, alongside a dragon whose tears cause tulips to bloom, and a reluctant dragon who refuses to fight -- even when St. George comes to town. Part of Usborne's Illustrated Story Collections. Perfect for sharing or reading alone. A wonderful addition to the family bookshelf and a gift to be treasured. ...Show more
$29.99
AUD
Category: CHILDREN'S CLASSICS
The second book in the Magic Faraway Tree series by one of the world's most popular children's authors, Enid Blyton. Joe, Beth and Frannie's cousin Rick comes to stay, reluctant at first to share in their adventures at the top of the Faraway Tree. But once Rick meets Moonface, Saucepan Man and Silky t he fairy and experiences the wonders of the Faraway Tree he is as enchanted as his cousins. Together they travel to the Land of Dreams, where all is not as cosy as they expect, and into the Land of Topsy-Turvy where it's not just their expectations that are turned upside down! A perfect book to share at bedtime or any time - discover the magic! ...Show more
$29.99
AUD
Category: CHILDREN'S CLASSICS | Series: The\Magic Faraway Tree Ser.
The first story in the Magic Faraway Tree series by one of the world's most popular children's authors, Enid Blyton. Joe, Beth and Frannie find the Enchanted Wood on the doorstep of their new home, and when they discover the Faraway Tree it is the start of a wonderful series of magical adventures. Joi n them and their friends Moonface, Saucepan Man and Silky the fairy as they discover which new land is at the top of the Faraway Tree. Will it be the Land of Spells, the Land of Treats, or the Land of Do-As-You-Please? This is the perfect story for bedtime and shared reading for young children. Discover the magic! ...Show more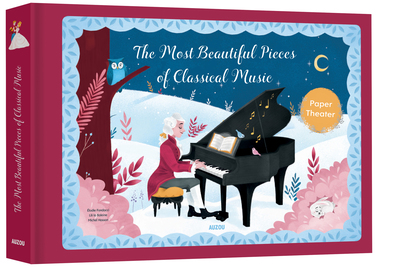 $37.99
AUD
Category: CHILDREN'S CLASSICS
Age range 6 to 12A new addition to our successful papercut music book series, this book features integrated sound tabs and high-quality musical recordings that can be turned on and off. Accessible text that gives details about the life of each composer and the featured piece of music accompanies each mu sical extract.Features extracts from: The Four Seasons, Turkish March, Fifth Symphony, The Blue Danube, Hungarian Dances and Clair de Lune. ...Show more
$16.99
AUD
Category: CHILDREN'S CLASSICS
The Complete Adventures of Snugglepot and Cuddlepie combines May Gibbs much loved classics, The Tales of Snugglepot and Cuddlepie and its two sequels, Little Ragged Blossom and Little Obelia. First published over 100 years ago in 1918, these delightful tales of iconic Australian folklore have never been out of print. This new paperback edition of Australias best-loved childrens book includes the original, hand-drawn illustrations, bringing alive the enchanting world of the gumnut babies and other bush characters for todays generation. ...Show more
$24.99
AUD
Category: CHILDREN'S CLASSICS
Reports show that reading or being read to for ten minutes every day will significantly improve children's reading skills. This short story collection supports this - each story taking about ten minutes to read. Ideal for sharing with younger children; as children learn to read on their own they can tac kle these simple stories on their own. The ten well-loved tales, include The Billy Goats Gruff, Chicken Licken and The Jungle Book. Full of humour, adventure and endearing animal characters, these stories will delight young children everywhere. Each fully illustrated story has been retold for young readers and bound together in a lovely hardback edition which children will be proud to own and read. Part of Usborne's amazing selection of story books for young children. Previous titles in the '10 Ten-Minutes' series include: '10 Ten-Minute Stories', ISBN: 9781409596745; '10 More Ten-Minute Stories', ISBN: 9781474922067; '10 Ten-Minute Fairy Tales', ISBN: 9781474938037; '10 Ten-Minute Bedtime Stories', ISBN: 9781474938044. ...Show more
$4.99
AUD
Category: CHILDREN'S CLASSICS | Series: Little Golden Book | Reading Level: Children's - Toddlers, Age 2-4
Follow Margaret Wise Brown's furry, lovable bunny on his springtime journey to find a home in this Little Golden Book classic   A family favorite since 1956, Margaret Wise Brown's simple yet playful tale is perfectly complemented by Garth Williams's exquisite artwork-and is now back in print as a Lit tle Golden Book Classic. ...Show more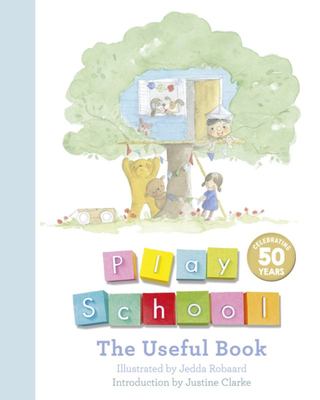 $19.99
AUD
Category: CHILDREN'S CLASSICS | Series: Play School
A beautiful, retro-esque edition of that Play School classic, THE USEFUL BOOK, published to coincide with the 50th anniversary of this iconic Australian show. The perfect rainy-day book! Packed with activities, recipes, songs and so much more. Celebrate the 50th anniversary of Australia's most iconic sh ow with this brand-new edition of the Play School classic, THE USEFUL BOOK. With an introduction from much-loved presenter Justine Clarke and adorable pictures from bestselling illustrator Jedda Robaard, this is not only the most useful book you'll ever buy, but also a keepsake to be treasured. Ages 2-6 ...Show more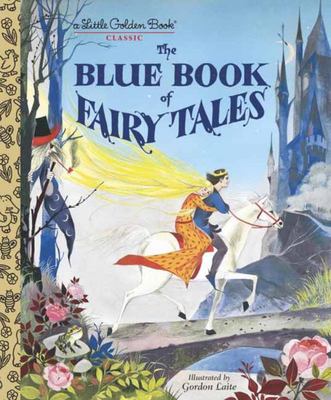 $4.99
AUD
Category: CHILDREN'S CLASSICS | Series: Little Golden Book Ser.
"Three favorite fairy tales- Rapunzel, Beauty and the Beast,and Toads and Diamondsare brought beautifully to life in this classic Little Golden Book from 1959, with breathtaking illustrations by the inimitable Gordon Laite."
$4.99
AUD
Category: CHILDREN'S CLASSICS | Series: Little Golden Book
Scuppers the Dog wants to be a sailor. He was born at sea and he wants nothing more than to return to water. Finally, after a long time, Scuppers gets the chance to go out into the deep blue ocean--but his ship gets wrecked Oh no But Scuppers won't let that bother him. He fixes his boat and gets right b ack to it ...Show more
$4.99
AUD
Category: CHILDREN'S CLASSICS | Series: Little Golden Book
No one has illustrated animals with as much warmth, humor, and realism as Garth Williams. This classic- full of piglets, kittens, calves, and bunnies- is one of his best. Simple, humorous text identifies each fuzzy, furry, or feathery farm animal capering about the farm. This longtime favorite has been reissued for a new generation of kids, who will " pet" the animals on each page over and over again! ...Show more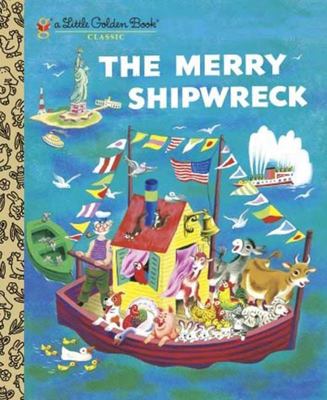 $4.99
AUD
Category: CHILDREN'S CLASSICS | Series: Little Golden Book
On peaceful days on his barge in New York Harbor, Captain Barnacle loves to spin salty yarns about his life on the Seven Seas and the shipwrecks he's been in. But his animal friends are sure there's no such thing as a shipwreck . . . until one fateful night when the barge gets loose . . . in a storm! A fire boat comes to the rescue, and all the animals enjoy their tour around the harbor with New York's Bravest! This rollicking tale was illustrated by Tibor Gergely, who also illustrated "Scuffy the Tugboat." ...Show more