This is a selection of books one, many or all of us at VIVA have read and absolutely love. We change this list often as we will read a new book and simply have to have it on our list.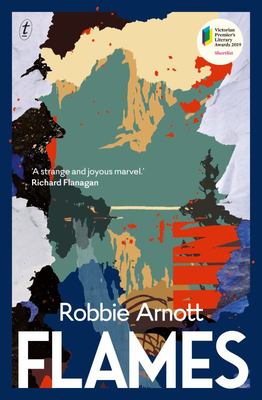 Flames
by Robbie Arnott
$29.99
AUD
Category: BOOKS WE LOVE
A young man named Levi McAllister decides to build a coffin for his 23-year-old sister, Charlotte"who promptly runs for her life. A water rat swims upriver in quest of the cloud god. A fisherman named Karl hunts for tuna in partnership with a seal. And a father takes form from fire. A tale of grief and love and the bonds of family, tracing a journey across the island of Tasmania. Flames is utterly fresh and original, with spellbinding descriptions of nature. ...Show more
$19.99
AUD
Category: BOOKS WE LOVE | Reading Level: very good
A prominent Viennese psychiatrist before the war, Viktor Frankl was uniquely able to observe the way that both he and others in Auschwitz coped (or didn't) with the experience. He noticed that it was the men who comforted others and who gave away their last piece of bread who survived the longest - and who offered proof that everything can be taken away from us except the ability to choose our attitude in any given set of circumstances. The sort of person the concentration camp prisoner became was the result of an inner decision and not of camp influences alone. Frankl came to believe man's deepest desire is to search for meaning and purpose. This outstanding work offers us all a way to transcend suffering and find significance in the art of living. ...Show more
$29.99
AUD
Category: BOOKS WE LOVE
Shortlisted for the Booker Prize 2020. A searing debut novel about mothers and daughters, obsession and betrayal - for fans of Jenny Offill's Weather, Deborah Levy's Hot Milk and Diana Evans' Ordinary People. 'Taut, unsettling, ferocious' - Fatima Bhutto, author of The Runaways. 'Acerbic, full of wit and cool intelligence - every sentence is a coiled spring and each psychological portrait burns itself into the mind. I couldn't put it down' - Olivia Sudjic, author of Exposure and Sympathy. 'Crystalline, surgical, compulsively readable. An examination of toxic relationships and the ties that bind us' - Sharlene Teo, author of Pont. In her youth, Tara was wild. She abandoned her loveless marriage to join an ashram, endured a brief stint as a beggar (mostly to spite her affluent parents), and spent years chasing after a dishevelled, homeless 'artist' - all with her young child in tow. Now she is forgetting things, mixing up her maid's wages and leaving the gas on all night, and her grown-up daughter is faced with the task of caring for a woman who never cared for her. This is a love story and a story about betrayal. But not between lovers - between mother and daughter. Sharp as a blade and laced with caustic wit, Burnt Sugar unpicks the slippery cords of memory and myth that bind two women together, and hold them apart. 'Daring and deliciously dark, Burnt Sugar will keep you gripped until the very last sentence' - Zeba Talkhani, author of My Past is a Foreign Country. 'Raw, wise and cuttingly funny on love and cruelty, marriage and motherhood, art and illness, and one woman's fight for her sense of self' - Rowan Hisayo Buchanan, author of Starling Days. ...Show more
$24.99
AUD
Category: BOOKS WE LOVE | Series: Penguin Celebrations
FROM THE PULITZER PRIZE-WINNING AUTHOR OF THE GOLDFINCH Truly deserving of the accolade Modern Classic, Donna Tartt's bestseller The Secret History is a remarkable achievement ­­- both compelling and elegant, dramatic and playful. ­­­­­­­______________________________________ 'What we did was terrible , but still I don't think any of us were bad, exactly; chalk it up to weakness on my part, hubris on Henry's, too much Greek prose composition - whatever you like.' Under the influence of their charismatic classics professor, a group of clever, eccentric misfits at an elite New England college discover a way of thinking and living that is a world away from the humdrum existence of their contemporaries. But when they go beyond the boundaries of morality, their lives are changed profoundly and for ever. The Secret History is a story of two parts; the chain of events that led to the death of a classmate - and what happened next. ______________________________________ 'So irresistible and seductive it's almost a guilty pleasure' Guardian 'Donna Tartt is an amazingly good writer. She's dense, she's allusive. She's a gorgeous storyteller' Stephen King 'A haunting, compelling, and brilliant piece of fiction . . . Packed with literary allusion and told with a sophistication and texture' The Times ...Show more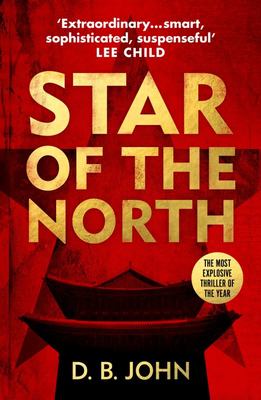 $19.99
AUD
Category: BOOKS WE LOVE
'Extraordinary...smart, sophisticated, suspenseful - and important. If you try one new thing this year, make it Star of the North.'LEE CHILD'Tense and compelling.? James Swallow, Sunday Timesbestselling author of NOMADNorth Korea and the USA are on the brink of warA young American woman disappears witho ut trace from a South Korean island.The CIA recruits her twin sister to uncover the truth.Now, she must go undercover in the world?s most deadly state. Only by infiltrating the dark heart of the terrifying regime will she be able to save her sister...and herself.Star of the North is the most explosive thriller of the year- you won't be able to put it down.'A superior thriller...steeped in the intrigue, culture and family of a closed regime? Andrew Gross, New York Timesbestselling author 'Not only brilliantly plotted, with espionage, secrecy, and obsession, it?s a story about survivors, told by three complex and fully realised characters, each battling their own personal demons.' Chevy Stevens, bestselling author of Never Let You Go'Brims with marvellous characters and delivers heart-in-your-throat action? Steve Berry, New York Times bestselling author'The timeliest thriller of 2018. An intricately constructed puzzle box of spies and tradecraft? Matthew Fitzsimmons, bestselling author of The Short Drop ...Show more
$22.99
AUD
Category: BOOKS WE LOVE | Reading Level: good
Critics are calling I AM PILGRIM: "Unputdownable." --Booklist "The best book of 2014." --Suspense Magazine "The next Girl with the Dragon Tattoo." --The New York Post A breakneck race against time...and an implacable enemy. An anonymous young woman murdered in a run-down hotel, all identifying character istics dissolved by acid. A father publicly beheaded in the blistering heat of a Saudi Arabian public square. A notorious Syrian biotech expert found eyeless in a Damascus junkyard. Smoldering human remains on a remote mountainside in Afghanistan. A flawless plot to commit an appalling crime against humanity. One path links them all, and only one man can make the journey. Pilgrim. ...Show more
$19.99
AUD
Category: BOOKS WE LOVE | Reading Level: very good
A universal story of love, friendship, and growing up. At school Connell and Marianne pretend not to know each other. He's popular and well-adjusted, star of the school football team, while she is lonely, proud, and intensely private. But when Connell comes to pick his mother up from her job at Marianne 's house, a strange and indelible connection grows between the two teenagers-one they are determined to conceal. A year later, they're both studying at Trinity College in Dublin. Marianne has found her feet in a new social world while Connell hangs at the sidelines, shy and uncertain. Throughout their years at university, Marianne and Connell circle one another, straying toward other people and possibilities but always magnetically, irresistibly drawn back together. And as she veers into self-destruction and he begins to search for meaning elsewhere, each must confront how far they are willing to go to save the other. Sally Rooney brings her brilliant psychological acuity and perfectly spare prose to a story that explores the subtleties of class, the electricity of first love, and the complex entanglements of family and friendship. Longlisted for the 2018 Man Booker Prize Winner of Novel of the Year at the An Post Irish Book Awards Winner of the Costa Novel Award " Rooney] has been hailed as the first great millennial novelist for her stories of love and late capitalism... she writes] some of the best dialogue I've read."--The New Yorker   ...Show more
$19.99
AUD
Category: BOOKS WE LOVE | Reading Level: very good
Brace yourself for the most astonishing, challenging, upsetting, and profoundly moving book in many a season. An epic about love and friendship in the twenty-first century that goes into some of the darkest places fiction has ever traveled and yet somehow improbably breaks through into the light. Truly an amazement--and a great gift for its publisher. When four classmates from a small Massachusetts college move to New York to make their way, they're broke, adrift, and buoyed only by their friendship and ambition. There is kind, handsome Willem, an aspiring actor; JB, a quick-witted, sometimes cruel Brooklyn-born painter seeking entry to the art world; Malcolm, a frustrated architect at a prominent firm; and withdrawn, brilliant, enigmatic Jude, who serves as their center of gravity. Over the decades, their relationships deepen and darken, tinged by addiction, success, and pride. Yet their greatest challenge, each comes to realize, is Jude himself, by midlife a terrifyingly talented litigator yet an increasingly broken man, his mind and body scarred by an unspeakable childhood, and haunted by what he fears is a degree of trauma that he'll not only be unable to overcome--but that will define his life forever. In rich and resplendent prose, Yanagihara has fashioned a tragic and transcendent hymn to brotherly love, a masterful depiction of heartbreak, and a dark examination of the tyranny of memory and the limits of human endurance.   ...Show more
$19.99
AUD
Category: BOOKS WE LOVE
Francis Gleeson and Brian Stanhope, rookie cops in the NYPD, live next door to each other outside the city. What happens behind closed doors in both houses--the loneliness of Francis's wife, Lena, and the instability of Brian's wife, Anne, sets the stage for the explosive events to come.   "A beautifu l novel, bursting at the seams with empathy" (Elle), Ask Again, Yes is a deeply affecting and "smartly told" (Entertainment Weekly) exploration of the lifelong friendship and love that blossoms between Kate Gleeson and Peter Stanhope, born six months apart. One shocking night their loyalties are divided, and their bond will be tested again and again over the next forty years. "Remarkable" (Booklist), heartbreaking, and redemptive, Ask Again, Yes offers "profound insights about blame, forgiveness, and abiding love" (People). Kate and Peter's relationship, while haunted by echoes from the past, is marked by tenderness, generosity, and grace. ...Show more
$19.99
AUD
Category: BOOKS WE LOVE | Series: Book of the Ancestor Ser.
It's not until you're broken that you find your sharpest edge "I was born for killing - the gods made me to ruin" At the Convent of Sweet Mercy young girls are raised to be killers. In a few the old bloods show, gifting talents rarely seen since the tribes beached their ships on Abeth. Sweet Mercy hones its novices' skills to deadly effect: it takes ten years to educate a Red Sister in the ways of blade and fist. But even the mistresses of sword and shadow don't truly understand what they have purchased when Nona Grey is brought to their halls as a bloodstained child of eight, falsely accused of murder: guilty of worse. ...Show more
$22.99
AUD
Category: BOOKS WE LOVE
Daughter of the Territory is the amazing life story of Jacqueline Hammar. Born in Darwin in 1929, Jacqueline's childhood was spent in a succession of bush towns before she was sent to school in Darwin. With the outbreak of World War II, she moved to Brisbane to finish her education. Returning to her bel oved Territory, Jacqueline met and married stockman Ken Hammar, and they moved to a vast property in one of the most inaccessible areas of Australia, transporting corrugated iron and cutting down trees to build a crude hut to live in. With only a kerosene stove, scant possessions, and a bed, Jacqueline lived a harsh and isolated existence. Her determination and courage helped her survive many hardships, including having to eat pigweed and sweet potato vines when food was scarce. Meanwhile, she supported Ken as he turned huge tracts of wilderness into a prosperous million-acre cattle station. Daughter of the Territory is a testament to a life well lived. Reminiscent of AB Facey's A Fortunate Life and Sara Henderson's From Strength to Strength, Jacqueline's life story is remarkable. ...Show more
$24.99
AUD
Category: BOOKS WE LOVE
Stella Prize 2019 Dark, sharp, blackly funny and powerful, this is memoir, wielded as weapon. Telling the story of a splintered family, a mother who is unlike any other, and her daughters who have no choice but to come to the rescue, The Erratics has the tightly compressed energy of an explosive device. This is quite simply an outstanding piece of writing. We've been disowned and disinherited: there's not changing it, I say. When something bad happens to them, we'll know soon enough and we'll deal with it together. I don't realise it at the time, but when I say that, I imply I care. I imply there may be something to be salvaged. I misspeak. But I'm flying out anyway. Blood calls to blood; what can I tell you. This is a memoir about a dysfunctional family, about a mother and her daughters. But make no mistake. This is like no mother-daughter relationship you know. When Vicki Laveau-Harvie's elderly mother is hospitalised unexpectedly, Vicki and her sister travel to their parents' isolated ranch home in Alberta, Canada, to help their father. Estranged from their parents for many years, Vicki and her sister are horrified by what they discover on their arrival. For years, Vicki's mother has camouflaged her manic delusions and savage unpredictability, and over the decades she has managed to shut herself and her husband away from the outside world, systematically starving him and making him a virtual prisoner in his own home. Vicki and her sister have a lot to do, in very little time, to save their father. And at every step they have to contend with their mother, whose favourite phrase during their childhood was: 'I'll get you and you won't even know I'm doing it.' A ferocious, sharp, darkly funny and wholly compelling memoir of families, the pain they can inflict and the legacy they leave, The Erratics has the tightly coiled, compressed energy of an explosive device - it will take your breath away. Winner of the Finch Memoir Prize in 2018, and Winner of the Stella Awards in 2019. ...Show more