This is a selection of books one, many or all of us at VIVA have read and absolutely love. We change this list often as we will read a new book and simply have to have it on our list.
$19.99
AUD
Category: BOOKS WE LOVE
'An extraordinary novel... as beautiful and as wrenching as anything I've ever read' Emily St. John Mandel A dark past. An impossible journey. The will to survive. How far would you go for love? Franny Stone is determined to go to the end of the earth, following the last of the Arctic terns on what may be their final migration to Antarctica. As animal populations plummet and commercial fishing faces prohibition, Franny talks her way onto one of the few remaining boats heading south. But as she and the eccentric crew travel further from shore and safety, the dark secrets of Franny's life begin to unspool. A daughter's yearning search for her mother. An impulsive, passionate marriage. A shocking crime. Haunted by love and violence, Franny must confront what she is really running towards - and from. The Last Migration is a wild, gripping and deeply moving novel from a brilliant young writer. From the west coast of Ireland to Australia and remote Greenland, through crashing Atlantic swells to the bottom of the world, this is an ode to the wild places and creatures now threatened, and an epic story of the possibility of hope against all odds.   ...Show more
$22.99
AUD
Category: BOOKS WE LOVE
'Laguna shows all the mastery of language that garnered her a Miles Franklin Award... The Choke is full of richly drawn characters; beauty and ugliness sit squatly side by side.' The Big Issue "I never had words to ask anybody the questions, so I never had the answers..." Abandoned by her mother and sel dom visited by her unpredictable, violent father, 10-year-old Justine is raised by her grandfather, Pop - a man tormented by visions of war. Through years of poverty and neglect, Justine finds solace in the staggering natural beauty of the nearby Murray River. But when outside threats infiltrate even this sanctuary, who is there to protect her from danger? Exposed to a lethal world, Justine must navigate the final years of her precarious childhood alone. She must find ways to endure, she must run when she has to, and, ultimately, she must fight back. Sofie Laguna, winner of the 2015 Miles Franklin Literary Award, once again shows she is a writer of rare empathy, originality and blazing talent. ...Show more
$22.99
AUD
Category: BOOKS WE LOVE | Reading Level: very good
Critics are calling I AM PILGRIM: "Unputdownable." --Booklist "The best book of 2014." --Suspense Magazine "The next Girl with the Dragon Tattoo." --The New York Post A breakneck race against time...and an implacable enemy. An anonymous young woman murdered in a run-down hotel, all identifying character istics dissolved by acid. A father publicly beheaded in the blistering heat of a Saudi Arabian public square. A notorious Syrian biotech expert found eyeless in a Damascus junkyard. Smoldering human remains on a remote mountainside in Afghanistan. A flawless plot to commit an appalling crime against humanity. One path links them all, and only one man can make the journey. Pilgrim. ...Show more
$22.99
AUD
Category: BOOKS WE LOVE
Dark Emu argues for a reconsideration of the 'hunter-gatherer' tag for pre-colonial Aboriginal Australians and attempts to rebut the colonial myths that have worked to justify dispossession. Accomplished author Bruce Pascoe provides compelling evidence from the diaries of early explorers that suggests that systems of food production and land management have been blatantly understated in modern retellings of early Aboriginal history, and that a new look at Australia's past is required. ...Show more
$19.99
AUD
Category: BOOKS WE LOVE
'A touching exploration of passion untested by domesticity' Mail on Sunday Before Isabelle I knew nothing of sex. Before Isabelle I knew nothing of freedom. Before Isabelle I knew nothing of life. Paris in the early Seventies. Sam, an American student, meets a woman in a bookshop. Isabelle is enigmati c, beautiful, older and, unlike Sam, experienced in love's many contradictions. Sam is instantly smitten - but wary of the wedding ring on her finger. What begins as a regular arrangement in Isabelle's tiny Parisian apartment transforms into a true affair of the heart, and one which lasts for decades to come. Isabelle in the Afternoon is a novel that questions what we seek, what we find, what we settle for - and shows how love, when not lived day in, day out, can become the passion of a lifetime. Praise for Douglas Kennedy 'The absolute master of love stories with heart-stopping twists' THE TIMES 'Kennedy is skilled at zigzag plotting, blending domestic twists with turns created by global affairs' OBSERVER ...Show more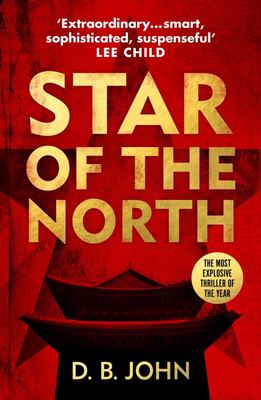 $19.99
AUD
Category: BOOKS WE LOVE | Reading Level: good
'Extraordinary...smart, sophisticated, suspenseful - and important. If you try one new thing this year, make it Star of the North.'LEE CHILD'Tense and compelling.? James Swallow, Sunday Timesbestselling author of NOMADNorth Korea and the USA are on the brink of warA young American woman disappears witho ut trace from a South Korean island.The CIA recruits her twin sister to uncover the truth.Now, she must go undercover in the world?s most deadly state. Only by infiltrating the dark heart of the terrifying regime will she be able to save her sister...and herself.Star of the North is the most explosive thriller of the year- you won't be able to put it down.'A superior thriller...steeped in the intrigue, culture and family of a closed regime? Andrew Gross, New York Timesbestselling author 'Not only brilliantly plotted, with espionage, secrecy, and obsession, it?s a story about survivors, told by three complex and fully realised characters, each battling their own personal demons.' Chevy Stevens, bestselling author of Never Let You Go'Brims with marvellous characters and delivers heart-in-your-throat action? Steve Berry, New York Times bestselling author'The timeliest thriller of 2018. An intricately constructed puzzle box of spies and tradecraft? Matthew Fitzsimmons, bestselling author of The Short Drop ...Show more
$19.99
AUD
Category: BOOKS WE LOVE | Series: Book of the Ancestor Ser.
It's not until you're broken that you find your sharpest edge "I was born for killing - the gods made me to ruin" At the Convent of Sweet Mercy young girls are raised to be killers. In a few the old bloods show, gifting talents rarely seen since the tribes beached their ships on Abeth. Sweet Mercy hones its novices' skills to deadly effect: it takes ten years to educate a Red Sister in the ways of blade and fist. But even the mistresses of sword and shadow don't truly understand what they have purchased when Nona Grey is brought to their halls as a bloodstained child of eight, falsely accused of murder: guilty of worse. ...Show more
$19.99
AUD
Category: BOOKS WE LOVE | Reading Level: very good
A prominent Viennese psychiatrist before the war, Viktor Frankl was uniquely able to observe the way that both he and others in Auschwitz coped (or didn't) with the experience. He noticed that it was the men who comforted others and who gave away their last piece of bread who survived the longest - and who offered proof that everything can be taken away from us except the ability to choose our attitude in any given set of circumstances. The sort of person the concentration camp prisoner became was the result of an inner decision and not of camp influences alone. Frankl came to believe man's deepest desire is to search for meaning and purpose. This outstanding work offers us all a way to transcend suffering and find significance in the art of living. ...Show more
$24.99
AUD
Category: BOOKS WE LOVE | Reading Level: very good
From a former marine and Yale Law School graduate, a powerful account of growing up in a poor Rust Belt town that offers a broader, probing look at the struggles of America's white working class Hillbilly Elegy is a passionate and personal analysis of a culture in crisis--that of white working-class Am ericans. The decline of this group, a demographic of our country that has been slowly disintegrating over forty years, has been reported on with growing frequency and alarm, but has never before been written about as searingly from the inside. J. D. Vance tells the true story of what a social, regional, and class decline feels like when you were born with it hung around your neck. The Vance family story begins hopefully in postwar America. J. D.'s grandparents were "dirt poor and in love," and moved north from Kentucky's Appalachia region to Ohio in the hopes of escaping the dreadful poverty around them. They raised a middle-class family, and eventually their grandchild (the author) would graduate from Yale Law School, a conventional marker of their success in achieving generational upward mobility. But as the family saga of Hillbilly Elegy plays out, we learn that this is only the short, superficial version. Vance's grandparents, aunt, uncle, sister, and, most of all, his mother, struggled profoundly with the demands of their new middle-class life, and were never able to fully escape the legacy of abuse, alcoholism, poverty, and trauma so characteristic of their part of America. Vance piercingly shows how he himself still carries around the demons of their chaotic family history. A deeply moving memoir with its share of humor and vividly colorful figures, Hillbilly Elegy is the story of how upward mobility really feels. And it is an urgent and troubling meditation on the loss of the American dream for a large segment of this country. ...Show more
$22.99
AUD
Category: BOOKS WE LOVE
'Why is there so much inequality?' Xenia asks her father, the world famous economist Yanis Varoufakis. Drawing on memories of her childhood and a variety of well-known tales - from Oedipus and Faust to Frankenstein and The Matrix - Varoufakis explains everything you need to know in order to understand w hy economics is the most important drama of our times. In answering his daughter's deceptively simple questions, Varoufakis disentangles our troubling world with remarkable clarity, while inspiring us to make it a better one. ...Show more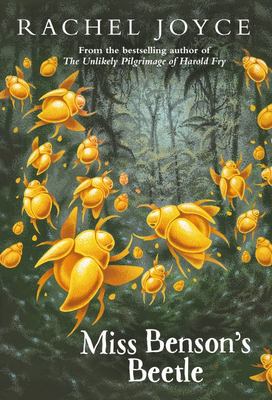 $32.99
AUD
Category: BOOKS WE LOVE
Margery Benson's life ended the day her father walked out of his study and never came back. Forty years later, abandoning a dull job, she advertises for an assistant. The successful candidate is to accompany Margery on an expedition to the other side of the world to search for a beetle that may or may n ot exist. Enid Pretty is not who she had in mind. But together they will find themselves drawn into an adventure that exceeds all Margery's expectations, eventually finding new life at the top of a red mountain. This is a story that is less about what can be found than the belief it might be found; it is an intoxicating adventure story and it is also a tender exploration of a friendship between two unforgettable women that defies all boundaries.     ...Show more
$22.99
AUD
Category: BOOKS WE LOVE
Everyone in Shaker Heights was talking about it that summer: how Isabelle, the last of the Richardson children, had finally gone around the bend and burned the house down. In Shaker Heights, a placid, progressive suburb of Cleveland, everything is meticulously planned - from the layout of the winding ro ads, to the colours of the houses, to the successful lives its residents will go on to lead. And no one embodies this spirit more than Elena Richardson, whose guiding principle is playing by the rules. Enter Mia Warren - an enigmatic artist and single mother- who arrives in this idyllic bubble with her teenage daughter Pearl, and rents a house from the Richardsons. Soon Mia and Pearl become more than just tenants: all four Richardson children are drawn to the mother-daughter pair. But Mia carries with her a mysterious past, and a disregard for the rules that threatens to upend this carefully ordered community. When old family friends attempt to adopt a Chinese-American baby, a custody battle erupts that dramatically divides the town - and puts Mia and Elena on opposing sides. Suspicious of Mia and her motives, Elena is determined to uncover the secrets in Mia's past. But her obsession will come at an unexpected and devastating cost . . . ...Show more