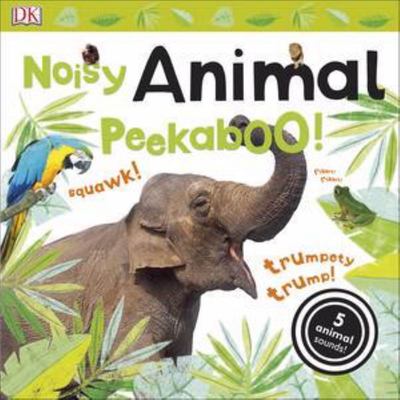 $24.99
AUD
Category: BABIES & TODDLERS | Series: Noisy Peekaboo! | Reading Level: Children's - Kindergarten, Age 5-6
Hear a lion, an orangutan and more in this fun peekaboo title, one of DK's exciting new noisy lift-the-flap books. It helps you to read about the sounds animals make, including owls going twit-twoo, bees buzzing, snakes hissing, and penguins honking! Then listen to an exciting animal noise on each page - from a ribbiting frog, and a whale going splash, to an elephant's trumpety trump, and a lion's loud roar. Let your little one discover lots of exciting animals and the noises they make! Toddlers can join in the fun and lift the flap on each page to reveal an animal making their funny noise underneath! It includes colourful, bold pictures that engage your toddler while the tactile pages are ideal for them to hold. You can find five fantastic, light-activated sounds in DK's new noisy lift-the-flap book series. ...Show more
$29.99
AUD
Category: BABIES & TODDLERS
The perfect gift for a new baby. A beautifully produced board book edition of beloved children's book creator Alison Lester's classic, Kissed by the Moon, packaged in a quality gift box alongside a super-snuggly blanket with satin trim and a beautiful moon and stars embroidered motif. This appealing gi ft set combines the velvety tactile appeal of a blanket for babies to snuggle alongside a board book edition of this classic story to share and treasure. May you, my baby, sleep softly at night, and when dawn lights the world, may you wake up to birdsong. Part poem, part lullaby, this gentle story celebrates a baby's wonder at our beautiful natural world. From much-loved Australian Children's Laureate, Alison Lester, comes a timeless book and gift set to share and to treasure. ...Show more
$24.99
AUD
Category: BABIES & TODDLERS | Series: PR Baby Books | Reading Level: Children's - Kindergarten, Age 5-6
A delightful, incredibly soft cloth book featuring rustly pages for added interest. Very simple words and classic images of Beatrix Potter's most popular characters- Peter Rabbit, Jemima Puddle-Duck, Tom Kitten, Benjamin Bunny, Squirrel Nutkin, Mrs. Tittlemouse and a sleepy Flopsy Bunny will be sure to make babies and parents smile! ...Show more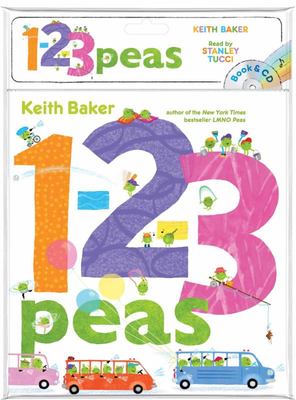 $19.99
AUD
Category: BABIES & TODDLERS | Series: The Peas
Keith Baker's beloved counting book, 1-2-3 Peas, now comes with a CD narrated by award-winning actor Stanley Tucci Meet the peas--the 1-2-3 Peas Read along with the enclosed CD as Stanley Tucci narrates this fresh and fun counting book. Bright, bold numbers and playful peas abound in this book and CD p ackage. These tiny green mathematicians will have young readers everywhere calling for more peas, please ...Show more
$12.99
AUD
Category: BABIES & TODDLERS
Oh, goody! Hooray! It's bathtime today! Quack! Quack! Quack! Join Ducky for bath time fun! This waterproof adventure is the perfect book for bath time, high chair fun and on the go.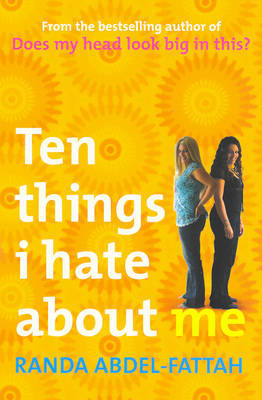 $16.95
AUD
Category: BABIES & TODDLERS
Jamie wants to be the real thing. From the roots of her dyed blonde hair... There are a lot of things Jamie hates about her life: her dark hair, her dad's Stone Age Charter of Curfew Rights, her real name - Jamilah Towfeek. For the past three years Jamie has hidden her Lebanese background from everyon e at school. It's only with her email friend John that she can really be herself. But now things are getting complicated: the most popular boy in school is interested in her, but there's no way he would be if he knew the truth. Then there's Timothy, the school loner, who for some reason Jamie just can't stop thinking about. As for John, he seems to have a pretty big secret of his own... To top it all off, Jamie's school formal is coming up. The only way she'll be allowed to attend is by revealing her true identity. Will she risk it all? And does she know who she is... Jamie or Jamilah? ...Show more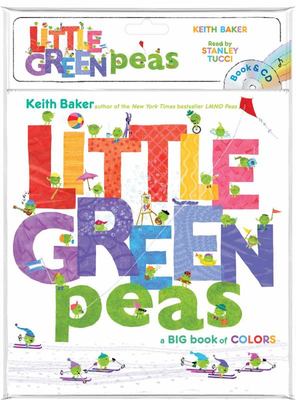 $19.99
AUD
Category: BABIES & TODDLERS | Series: The Peas
Keith Baker's charming peas romp through a rainbow of colors in Little Green Peas, which now comes with a CD narrated by award-winning actor Stanley Tucci The little green peas are back to celebrate the colorful world around them. Join the fun as they fly red kites, sail blue boats, ski down purple mou ntains, and more Read along with the enclosed CD as Stanley Tucci narrates this fresh and fun exploration of color ...Show more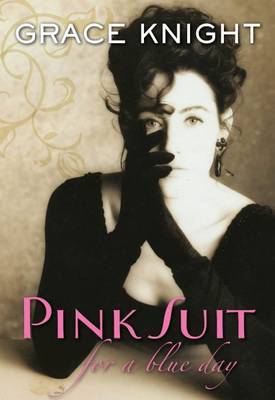 $29.95
AUD
Category: BABIES & TODDLERS
Grace Knight is an English born Australian vocalist. This book covers her childhood trauma and tracks her rise to fame as a singer.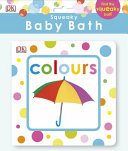 $12.99
AUD
Category: BABIES & TODDLERS | Series: Squeaky Baby Bath Book | Reading Level: Children's - Kindergarten, Age 5-6
Make baby Bath time fun with DK's new Squeaky Baby Bath Book seriesSafe for baby and perfect for bath time fun or high chair play, Squeaky Baby Bath Book Coloursis packed with bright pictures, squashy, waterproof pages, and a built-in squeaker making baby bath time fun for your little one! Introduce you r baby or newborn to colours including green socks, red shoes, an orange car and a pink ball that squeaks! Each page has one bright image showing each coloured object with a word label making this baby-learning bath book clear and simple. Great for teething too Squeaky Baby Bath Booksare BPA free, non-toxic and wipe-clean with squishy pages, ideal for small hands. A great gift for any newborn, Squeaky Baby Bath Book Coloursis perfect for learning, playing and teething at baby bath time! ...Show more
Moo
by Matthew Van Fleet; Brian Stanton (Photographer)
$39.99
AUD
Category: BABIES & TODDLERS | Reading Level: Children's - Kindergarten, Age 5-6
From the #1 New York Times bestselling children's book creator Matthew Van Fleet.   Oink, Cluck, Squeak, Moo...Cock-a-doodle-doo   Ingeniously designed flaps and pull tabs, accompanied by pettable textures, offer a flock of interactive fun in this innovative introduction to the habits and distinctiv e voices of seven species of barnyard residents. Toddlers will delight in identifying and imitating each critter ...Show more
$24.99
AUD
Category: BABIES & TODDLERS
Created by Rod Campbell for the very youngest animal enthusiasts, the Dear Zoo Snuggle Book features all the animals from the zoo in a super-soft fleece and peach-skin snuggle book. The elephant is too big, the lion is too fierce, the giraffe is too tall . . . but the perfect pet is there somewhere!A fa vourite with toddlers and parents for over thirty-five years, Dear Zoo is a classic, and this simple cloth edition is the perfect introduction to the much-loved story.Packaged in a high quality patterned gift box, the Dear Zoo Snuggle Book is a thoughtful gift for babies and toddlers. ...Show more