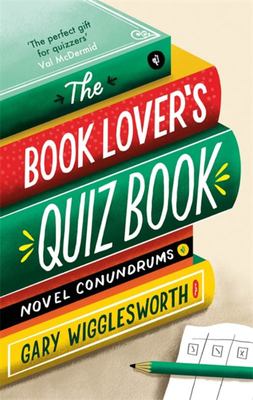 $32.99
AUD
Category: ATLAS & REFERENCE
'Brilliantly inventive and entertaining questions from the bookworm's bookworm' Mark Mason, author of Walk the Lines, Question Time and many more This is a literary quiz book with a difference. Rather than basic sets of questions, The Book Lover's Quiz Book mirrors the format of Gary's live quizzes, at the Betsey Trotwood in London and elsewhere. So, there are lots of multiple-choice questions, some amusing answers, clever red herrings, little-known facts about authors and some of the much-loved Say What You See picture round. Also, there are fixed and variable rounds - fixed ones include 'Blankety Books' (one word missing from the title - always with a theme), 'Literary Links and lists' (what connects/next in the list etc.) and '2 of a Kind' (name the character and the author that share the same initials). The changeable rounds keep the quizzes fresh and include 'What the Dickens?' (real or made-up Dickens names), 'RomeNo or JuliYess' (real or made-up Shakespearian insults) and 'Book Bingo!' (identify the correct number). There are also more standard rounds such as 'First Lines', 'Working Titles' and 'Banned Books'. The aim of all Gary's quizzes, and this book, is that people should have fun and be able to guess (if they don't know) as much as possible. ...Show more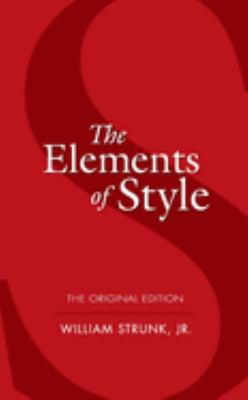 $11.99
AUD
Category: ATLAS & REFERENCE | Series: Dover Language Guides
The revisions to this edition are purposely kept minimal in order to retain the book's unique tone, wit, and charm. A new Glossary of the grammatical terms used in the book provides a convenient reference for readers. The discussion of pronoun use is revised to reflect the contemporary concern with sexi st language. In addition, there are numerous slight revisions in the book itself which implement this advice. A Foreword by Roger Angell reminds readers that the advice of Strunk & White is as valuable today as when it was first offered. This book has conveyed the principles of English style to millions of readers. Use the fourth edition of "the little book" to make a big impact with writing. ...Show more
$39.99
AUD
Category: ATLAS & REFERENCE | Series: Renniks Australian Coins & Banknotes Ser.
The leading guide for Australian coin and banknote values. Covers 1800-2020.Edited by Michael PittThis comprehensive guide to Australian Coin & Banknote Values contains over 3,850 images and countless thousands of valuations. This book is a must for all collectors, whether you are just beginning or an advanced collector. Latest information compiled using weighted averages where possible to ensure the accuracy of pricing. Quality reproduction of photos makes it easy to identify items. Covered are copper, silver, gold, nickel and alloy coins and notes used in Australia from 1800 to 2020. Subjects include PreDecimal and Decimal currency, as well as privately issued banknotes, war issues, and privately issued tokens. Also included are latest Royal Australian Mint, Perth Mint & Australia Post Numismatic Covers. ...Show more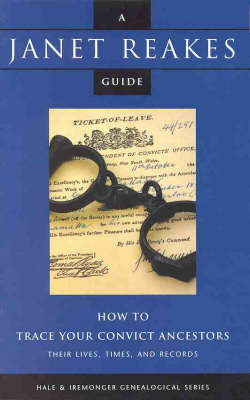 $18.99
AUD
Category: ATLAS & REFERENCE
Genealogy is now the most popular hobby in Australia and Janet Reakes is one of Australia's best known authorities. Originally published in 1987 and revised several times, this guide has now been completely updated and substantially re-written.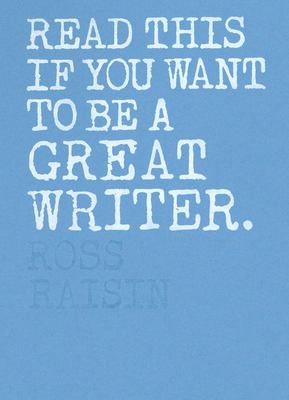 $24.99
AUD
Category: ATLAS & REFERENCE | Series: Read This Ser.
This book demystifies the writing process, empowering you to write your own novel or short story. The author explains expert technique in a clear and jargon-free way, with examples from the fifty greatest writers of our time. For aspiring writers of all ages and abilities, Read This If You Want to Be a Great Writerwill motivate and strengthen your writing talent. ...Show more
$16.99
AUD
Category: ATLAS & REFERENCE
The essential companion for the dedicated Mah Jong player who also enjoys the social aspect of the game.   Since the arrival on the market of Patricia Thompson and Betty Maloney's two previous books, The Game of Mah Jong Illustrated and Improve Your Mah Jong, a wide range of hands from many parts of the world has been sent to them. In this player's companion, the authors have put together a cross-filed reference guide where more than 120 hands, illustrated in color, can be quickly identified by following the flip-top headings on each page. A full synopsis of each hand is included. The extra hands give an international flavor to the book, adding new interest and challenges. ...Show more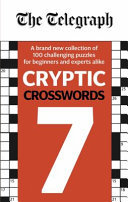 $14.99
AUD
Category: ATLAS & REFERENCE | Series: The\Telegraph Puzzle Bks.
From the puzzle pages of The Telegraph comes this 7th edition of cryptic crosswords. With 100 brand-new puzzles, The Telegraph Cryptic Crosswords 7 will test your analytical processes and your lateral thinking. Whether on your lunch break, work commute or just a relaxing afternoon, this is the ultimate puzzling book to put your cryptic crossword skills to the test with. Perfect for any puzzle fan to ponder over. ...Show more
$14.99
AUD
Category: ATLAS & REFERENCE
A new series of 100 puzzles from The Times adapting the cryptic puzzle for those with a hectic lifestyle and schedule. Ideal for those starting out with cryptic crosswords, and those who'd like to tackle the main puzzle but feel daunted, or who can perhaps only solve a handful of clues. Appearing Monday to Friday in the puzzle pages of Times2, this crossword has a reduced 13x13 grid size and reduced difficulty too, the intention being to encourage people to take their first steps in tackling cryptic crosswords. And also to cater for those of us who have limited time to devote to our favourite pastime and need a ready-made set of puzzles that is solvable in a short space of time. ...Show more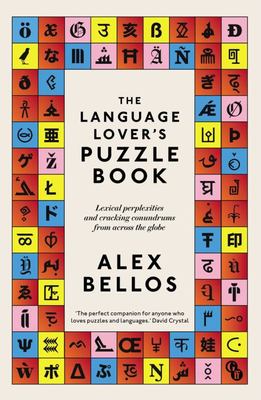 $29.99
AUD
Category: ATLAS & REFERENCE
From the bestselling author of Alex's Adventures in Numberland and Can You Solve My Problems? comes a fascinating, hugely entertaining collection of puzzles for crossword addicts and language-lovers of all stripes.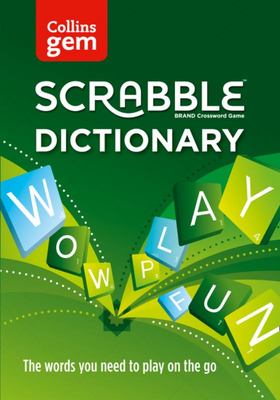 $12.99
AUD
Category: ATLAS & REFERENCE | Series: Collins Gem
The perfect companion for family Scrabble games. This small, easy-to-use, paperback edition contains valid words from 2-7 letters in length and gives short, succinct definitions to help players use the best words for their game. The short definitions, given for every main word listed, have been updated for this new edition, and allow players to check meanings of words without having to consult a second dictionary. Collins Scrabble dictionaries are endorsed by Mattel and are an essential reference for all Scrabble players, from keen regular players to families playing with children. SCRABBLE#65533; is a registered trademark of J. W. Spear & Sons Ltd., a subsidiary of Mattel, Inc.#65533; 2017 Mattel, Inc. All Rights Reserved. ...Show more
$16.99
AUD
Category: ATLAS & REFERENCE
Now in its 7th Edition, Atlasis both appealing and affordable, providing a fascinating insight into the world in which we live. Featuring DK's outstanding cartography and design, this new edition has been updated to reflect recent geopolitical changes, such as the new nation of South Sudan, the annexati on of Crimea, the Inuit place names in Canada and the populations of Chinese towns. It might be small but with over 165 fully up-to-date maps and a reference section with profiles of each of the world's 196 nations, Atlasis the perfect companion for those wanting to know all the essential facts. With figures and insights, from geography and climate to population and economy, Atlas's handy pocket size is the ideal addition to your bag or desk. ...Show more