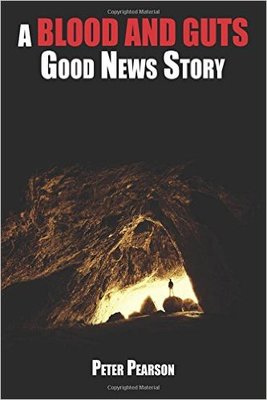 $19.99
AUD
Category: RELIGION
The story of the transforming power of God in the journey of one man whose brutal honesty will connect with anyone who has known adversity and hardship.From an isolated and sometimes traumatic upbringing in rural Australia to a life time of Offcership in The Salvation Army THE STORY takes you into the r eality of personal struggle on the road to victory and usefulness. Transformed lives attest to the power of the GOOD NEWS, while a unique openness identifies with real life issues for those from the gutter to the board room.In a world of dislocation and fear one finds hope and security. BLOOD AND GUTS honesty, from a survivor of a suicide attempt, the author undresses the realities of temptation within the ministry, again revealing the transforming power of faith in Christ.A must read for any on the journey to spiritual discovery and maturity. ...Show more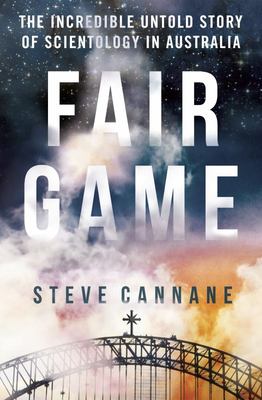 $32.99
AUD
Category: RELIGION
As astonishing as it is compelling - Steve Cannane's extraordinary insight into Scientology in Australia is investigative journalism at its very best. From Rugby League players trying to improve their game, to Hollywood superstars and the depressed sons of media moguls, Scientology has recruited its sha re of famous Australians. Less known is that Australia was the first place to ban Scientology, or that Scientology spies helped expose the Chelmsford Deep Sleep Scandal. Numerous Australians have held senior posts in the organisation only to fall foul of the top brass and lose their families as a result. Based on years of interviews and research, Walkley Award-winning journalist Steve Cannane tells for the first time the fascinating story of Australia's vital involvement with this powerful, secretive and punitive cult. ...Show more
$16.99
AUD
Category: RELIGION | Series: G - Reference,Information and Interdisciplinary Subjects Ser.
A Cambridge Clarion Reference Bible presents the text in a single column with the cross-references in the outer margin, giving the page a very well laid out appearance. The font size is a little under 9 point with generous line spacing. It is typeset in Lexicon No.1, a modern digital font which has many of the characteristics usually associated with traditional Bible typefaces―in particular, a degree of readability more usually associated with much larger type. The Clarion edition is the only NASB personal size reference Bible with a single-column paragraph format. The Bible has 15 new color maps and a concordance. There are two ribbons to keep the place in different parts of the Bible. This is a Bible of the very highest quality, printed on India paper with art-gilt edges, Smyth-sewn for flexibility and endurance, and bound in brown calfskin leather. ...Show more
$29.99
AUD
Category: RELIGION
'Children's Bible' has been written in consultation with biblical scholars and advisers. The straightforward text introduces young children to the mystery and wonder of the Bible, which is part of their cultural heritage.
$35.99
AUD
Category: RELIGION | Series: G - Reference, Information and Interdisciplinary Subjects Ser.
The New Revised Standard Version is recognized in scholarly circles as the most accurate translation into English of the original Hebrew and Greek texts and is the most commonly used translation by the global Catholic Church. This special Catholic edition includes: The Catholic Scriptures with inclusive language; Imprimatur; Anglicized text; Special lightweight Bible paper; Introductory materials for every book; Timeline of Catholic Church and world history; Concordance to help readers find specific words and passages; Sixteen page map section. ...Show more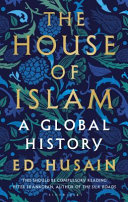 $29.99
AUD
Category: RELIGION | Reading Level: near fine
'Not just timely but important too. Ed Husain does not just set out the fundamentals of Islam as a religion but explains how and why understanding it properly matter. This should be compulsory reading' Peter Frankopan, author of The Silk Roads A fascinating and revelatory exploration of the intricacies of Islam and the inner psyche of the Muslim world from the bestselling author of The Islamist Islam began as a stranger, ' said the Prophet Mohammed, and one day, it will again return to being a stranger. ' The gulf between Islam and the West is widening. A faith rich with strong values and traditions, observed by nearly two billion people across the world, is seen by the West as something to be feared rather than understood. Sensational headlines and hard-line policies spark enmity, while ignoring the feelings, narratives and perceptions that preoccupy Muslims today. Wise and authoritative, The House of Islam seeks to provide entry to the minds and hearts of Muslims the world over. It introduces us to the fairness, kindness and mercy of Mohammed; the aims of sharia law, through commentary on scripture, to provide an ethical basis to life; the beauty of Islamic art and the permeation of the divine in public spaces; and the tension between mysticism and literalism that still threatens the House of Islam. The decline of the Muslim world and the current crises of leadership mean that a glorious past, full of intellectual nobility and purpose, is now exploited by extremists and channelled into acts of terror. How can Muslims confront the issues that are destroying Islam from within, and what can the West do to help work towards that end' Ed Husain expertly and compassionately guides us through the nuances of Islam and its people, contending that the Muslim world need not be a stranger to the West, nor its enemy, but a peaceable ally. ...Show more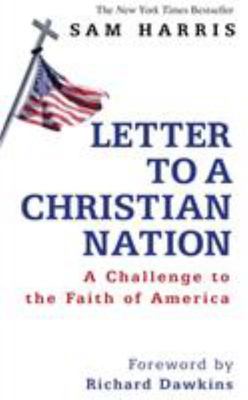 $29.99
AUD
Category: RELIGION | Reading Level: very good
'Thousands of people have written to tell me that I am wrong not to believe in God. The most hostile of these communications have come from Christians. This is ironic, as Christians generally imagine that no faith imparts the virtues of love and forgiveness more effectively than their own. The truth is that many who claim to be transformed by Christ's love are deeply, even murderously, intolerant of criticism. While we may want to ascribe this to human nature, it is clear that such hatred draws considerable support from the Bible. How do I know this? The most disturbed of my correspondents always cite chapter and verse.' So begins "Letter to a Christian Nation", Sam Harris' hard-hitting rebuttal of religious fundamentalism and blind belief. With deceptively simple arguments, he demolishes the myths on which Christianity was built, challenges believers to open their eyes to the contradictions of their faith and warns us of the dangers of America's ever increasing unification of Church and State. ...Show more
$29.99
AUD
Category: RELIGION | Series: KJV | Reading Level: Adult
With an attractive new slipcase and binding, this compact white Bible is an ideal gift or prize. Including a dedicated presentation page, this Bible is a classic memento for special occasions including confirmations, weddings, or baptisms. The full text of the ever-popular Authorized King James Versio n Bible, with all its literary beauty and poetic grandeur, in an attractive size and with beautiful binding and slipcase making it an ideal gift. Elegantly presented in black and tan leather binding, this edition is hardwearing and ideal for general use. ...Show more
$29.99
AUD
Category: RELIGION | Series: G - Reference, Information and Interdisciplinary Subjects Ser.
The best-selling single Bible edition according to Booktrack, now with an attractive new slipcase and binding, this pocket-sized white Bible is an ideal gift for anyone being Christened. The full text of the ever-popular Authorized King James Version Bible, with all its literary beauty and poetic grand eur, in an attractive size and with beautiful binding and slipcase making it an ideal gift. ...Show more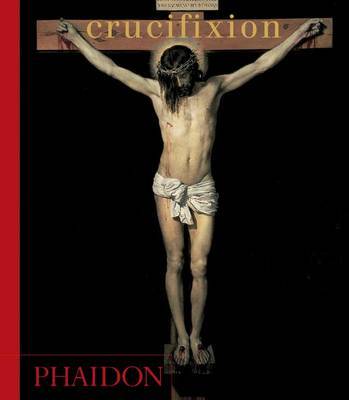 $19.95
AUD
Category: RELIGION
Crucifixion brings together more than 120 art masterpieces that depict perhaps the most important event in the Christian religion, the crucifixion of Christ. Ranging from the 5th century to the present day, the works represent a wide range of artists, styles, materials and cultures, and a variety of cre ative responses to this monumental subject. ...Show more
$24.99
AUD
Category: RELIGION
Anne Lamott is well known for her perceptive and funny writing about spirituality. Readers of all ages have followed her faith journey through decades of trial and error, and in her new book, she has combined all she knows about prayer to three essentials: Help, Thanks and Wow. These three prayers show how to ask for assistance from a higher power, teach people to appreciate what they have and show how to appreciate and feel awe at the beauty of the surrounding world. ...Show more