I Am Yoga
by Susan Verde; Peter H. Reynolds (Illustrator)
$12.99
AUD
Category: Kids Self Help | Series: I Am Bks.
An eagle soaring among the clouds, a star twinkling in the night sky, a camel in the desert, or a boat sailing across the sea . . . Yoga has the power of transformation. Not only does it strengthen bodies and calm minds, but with a little imagination, it can show us that anything is possible. New York Timesbestselling illustrator Peter H. Reynolds teams up with author and certified Yoga instructor Susan Verde in this book about creativity and the power of self-expression. I Am Yogaencourages children to explore the world of Yoga and make room in their hearts for the world beyond it. ...Show more
$24.99
AUD
Category: Kids Self Help
The animals were mighty and magnificent, but they were miserable! For way too long, they'd been forced to become something that didn't feel right - something that felt too much like bad days and scratchy things. The animals needed a hero, or someone to show them that a hero was in each of them all along . A book about boundaries, peer pressure, self-esteem, and self-acceptance, and a reminder for all kids that the very best thing about them, is them ...Show more
$24.99
AUD
Category: Kids Self Help
Kids can do amazing things with the right information. Understanding why anxiety feels the way it does and where the physical symptoms come from is a powerful step in turning anxiety around. Anxiety explained, kids empowered. For ages 5-12 (and up).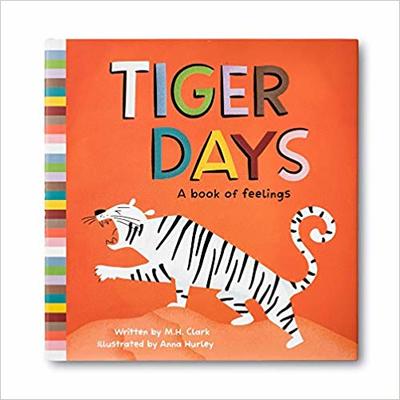 $29.99
AUD
Category: Kids Self Help
From tiger fierce to snail slow, there are lots of ways to feel and be. A walk through the menagerie of Tiger Days helps young readers see all the feelings they have and the ways those feelings change. Through playful rhymes and colorful illustrations, this spirited book gives children new tools to unde rstand the range of their emotions and express themselves to family, teachers, friends, and themselves. Tiger Days was written by M.H. Clark, bestselling author of You Belong Here and Tiny, Perfect Things. ...Show more

$15.99
AUD
Category: Kids Self Help
The very first picture book from the winner of The Great British Bake Off and national treasure, Nadiya Hussain, beautifully illustrated by Ella Bailey. A touching story about a little boy whose worry monster follows him everywhere he goes. It's there when he gets dressed, when he wants to play with his toys, and even when his friends come over to visit. How can he escape his worries? Having suffered with panic disorder herself for as long as she can remember, Nadiya wrote this heartfelt story to help give children and parents the tools they need to talk about worries and anxiety, to ensure that no child suffers in silence. ...Show more
$15.99
AUD
Category: Kids Self Help
Little Rabbit has been invited to a party, but is not at all sure that it will be as fun as everyone says... It's nearly time to go to the party, but there are just a few small worries standing in the way . . . Yes, there will be cake and carrots - but what if it's too loud? And what if Rabbit gets tire d and wants to come home? An empowering story about the fun you can have when you overcome your fears, from the bestselling creator of A Tale of Two Beasts. Praise for A Tale of Two Beasts: 'Roberton's premise is as sublime as it is simple, with a subtle message. Totally delightful.' - Kirkus Reviews ...Show more
The ABC Book of Feelings
by Helen Martin; Judith Simpson; Cheryl Orsini (Illustrator)
$24.99
AUD
Category: Kids Self Help | Series: The\ABC Book Of ... Ser.
Everyone has feelings and lots of them you've had - This richly detailed picture book celebrates feelings - emotional and physical, joyful and challenging. It invites young children to share their experiences with family, friends and carers. The sensitive, engaging text offers gentle ideas for managing fear, anger, sadness and jealousy. A superb book to encourage expression of feelings. ...Show more
Girls Can Fly
by Sally Morgan; Ambelin Kwaymullina
$16.99
AUD
Category: Kids Self Help
Girls can do anything Who says girls can't fly? Stretch out your arms Aim for your dreams  Believe in your wings  Breathe in the sky Fly high Who says girls can't fly?  Girls Can Fly is an inspirational, young teen book from award-winning Aboriginal writer and artist Sally Morgan and her equally talente d daughter Ambelin. Together they have written short, poignant sayings full of advice that comes from their life experiences. Mother and daughter have written a beautiful, thoughtful and inspiring book. An early draft of the manuscript was given to the participants of the Kimberley and Pilbara Girls program and their feedback and suggestions were taken in. An acknowledgement, information about and photographs of the girls are featured at the back of the book. ...Show more
$19.99
AUD
Category: Kids Self Help
It starts from the premise that neurodiversity (conditions like Autism, ADHD, Dyslexia and the like) is a normal, essential part of human biodiversity - without it we don't get Picasso, Einstein or Greta Thunberg! Yes, neurodiverse kids sometimes require a bit of extra help and patience, but they should never be viewed as disordered. Some Brains encourages us all look for our strengths and to understand that brains are like fingerprints - uniquely, wonderfully ours. All brains are special, All brains are smart, All kids have big thoughts, And all kids have big hearts. ALL KIDS ARE SPECIAL - JUST FOLLOW THEIR HEARTS ...Show more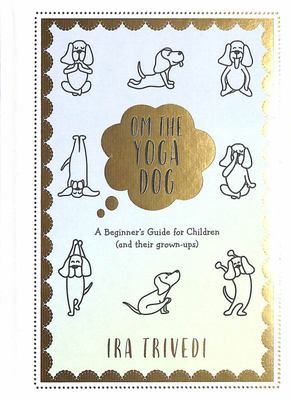 $19.99
AUD
Category: Kids Self Help
Namaste, my name is Om and I am a yoga dog. Meet Om the yoga dog and his friends, Prana the frog and Moksha the elephant! Together they will guide you through easy poses and calming breathing exercises in this simple yet effective introduction to yoga. Playful and packed full of exciting activities, thi s essential book will teach kids (and their grown-ups) the postures of yoga and equip them with lifelong habits. With helpful, motivating pointers from Om throughout, every technique comes with step by step illustrations to help children big and small become focused, strong and have unlimited fun! ...Show more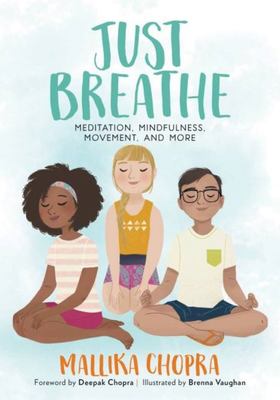 $19.99
AUD
Category: Kids Self Help
Life can be crazy and stressful You have to worry about school, friends, family, and extra-curricular activities. Meditation can help you deal with day-to-day challenges and lead you to a healthier, happier, and more connected life. Inside this book you'll learn: What stress is and how to deal with it, Breathing and walking meditations to help clear your mind, Yoga poses to help strengthen your body and mind, How to set intents and follow through with them, And more! ...Show more
$29.99
AUD
Category: Kids Self Help
All around us, nature is turning, growing...and working. Every day, hour by hour, magical transformations happen right in front of you. But it's not always easy to see them... Discover 50 nature stories, paused just long enough for you to watch them unfold. Then go outside and explore... and see what yo u find when you take the time to slow down. ...Show more