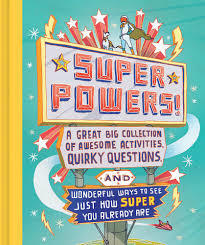 $27.99
AUD
Category: Kids Self Help
Declare your superhero name, answer an awesome array of quirky questions, and write the legend of you! A spirited collection of wonderful ways to uncover the super-ness of the author. What a keepsake for years to come!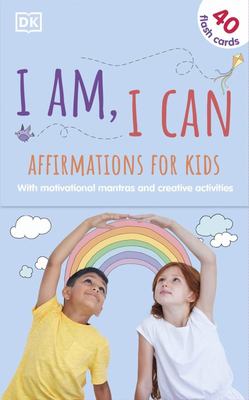 $19.99
AUD
Category: Kids Self Help
I am strong. I am brave. I can handle anything. These flash cards will empower your child by providing more than 70 inspiring affirmations. Children can pick up a card whenever they need a boost and read a different motivational mantra on each side of the flash cards. With a carefully selected themes s uch as positivity, calm, and adventure - children can build their self-esteem and resilience by focusing on what matters to them. Perfect for children aged 7 to 9, this box of cards not only educates, but inspires. Affirmations tied to certain key events from history provide motivation and encouragement. Learn about the Apollo 13 mission and discover how to stay calm under pressure. Rosa Parks' refusal to give up her seat on the bus links to the affirmation "I stand up for myself and others." Mindful activities encourage children to try practical techniques to explore the affirmations further - creating a "happiness jar" helps kids come up with their own affirmations, building a "coping wheel" empowers children to manage stress, and making friendship bracelets helps enact the affirmation "I am a caring friend." Affirmations have been proven to help overcome negative thoughts by reminding us of what matters. I Am, I Can Flash Card Affirmations for Kids uses beautiful illustrations to bring the daily doses of wisdom to life and encourage visualisation - a powerful tool in promoting self-belief and keeping anxiety at bay. ...Show more
$29.99
AUD
Category: Kids Self Help
You can squat like a frog or lounge like a cat--but if you want to sit like a buddha, there are seven key steps for taking your seat. Sit with Me invites kids of all ages to learn meditation through playful rhymes and adorable illustrations. Justa Bug describes the seven-point meditation posture--from the top of the head to the bottom of the feet--in an easy and accessible way. With a spine straight like coins stacked on a plate and shoulders back like a vulture in flight, kids will learn the basics of sitting through encouraging verse. With a little practice, Sit with Me will help everyone in the family learn how to meditate easy and free. ...Show more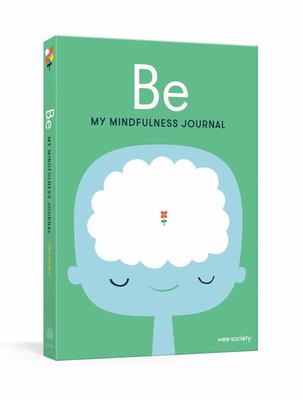 $25.99
AUD
Category: Kids Self Help
Anxiety is a leading health issue among children today. This colorful and engaging interactive journal is full of creative prompts and activities that teach kids to experience feelings and handle tough situations while staying calm. From making a mantra, to identifying what different parts of the brain do, to breathing exercises, Be has all the tools a child needs to learn mindfulness. The journal also includes thirty connection cards to encourage unplugged conversations, and the underside of the jacket has an intricate pattern to color. ...Show more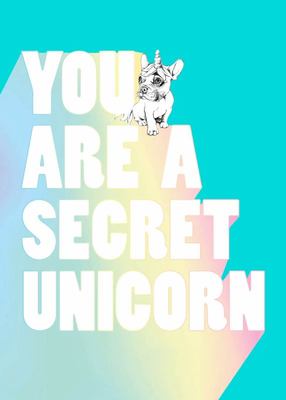 $21.99
AUD
Category: Kids Self Help
You are magical Get inspired to find your inner unicorn with this pocket-sized journal that pairs uplifting quotes with a unicornicopia of adorable illustrated animals showing off their unicorn selves. - Personal and uplifting messages from iconic pop culture figures such as Lizzo, Awkwafina, and Bill ie Eilish illuminate how even the most successful suffer from lack of confidence yet find the strength to put themselves out there. - Pick up this journal whenever you need a quick pick-me-up or confidence boost; this delightfully inspirational journal says You might feel like a horse in a field of unicorns, but you are also a secret unicorn - Inside, you'll find illustrated not-quite unicorns paired with funny and meaningful quotes to help you overcome those moments when you might not feel good enough--because you ARE. A. UNICORN. - This paper-over-board journal features colorful lined pages for you to fill with your hopes and dreams, plus dot grid pages for freeform sketching. You Are a Secret Unicorn gives you the space to channel your dreams. ...Show more
$19.99
AUD
Category: Kids Self Help
It starts from the premise that neurodiversity (conditions like Autism, ADHD, Dyslexia and the like) is a normal, essential part of human biodiversity - without it we don't get Picasso, Einstein or Greta Thunberg! Yes, neurodiverse kids sometimes require a bit of extra help and patience, but they should never be viewed as disordered. Some Brains encourages us all look for our strengths and to understand that brains are like fingerprints - uniquely, wonderfully ours. All brains are special, All brains are smart, All kids have big thoughts, And all kids have big hearts. ALL KIDS ARE SPECIAL - JUST FOLLOW THEIR HEARTS ...Show more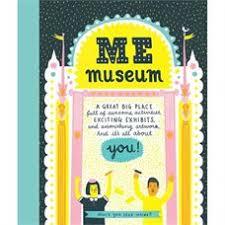 $27.99
AUD
Category: Kids Self Help
It has come to our attention that most museums will not let you draw on the walls. And most museums will not let you make your own statues. And most museums are not actually all about you.Is this true?!Then the Me Museum is pretty much exactly unlike any other museum you've ever seen — here you can do a ll of that, and then paint portraits of your favorite people, decide what's for lunch, create your own secret hideout, and then invite your family and friends to tour the whole building for themselves.An excellent activity book for car trips, rainy days, or anytime that will become a keepsake for years to come. ...Show more

$29.99
AUD
Category: Kids Self Help
Inspire kids of all ages to tell all about themselves and the things they like in this whimsically illustrated activity book.Features creative activities, intriguing questions, writing prompts, and wild artwork, this is perfect take-along for road trips, waiting rooms, and anytime fun.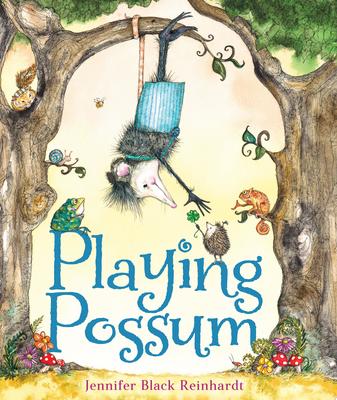 $44.99
AUD
Category: Kids Self Help
Meeting strangers makes shy possum Alfred anxious, and he plays dead. So he has trouble making friends--until Sophia the armadillo reveals that when she gets anxious, she rolls up in a ball. A witty friendship tale inspired by animal behavior. In this winsome tale, Alfred, who plays dead, and Sophia, w ho rolls up in a ball, stand in for shy or anxious humans whose discomfort keeps them from fitting in. Jennifer Black Reinhardt has cast animals with defense mechanisms as characters to tell an imaginative, endearing story about learning to make friends by mastering fear and shyness. Alfred and Sofia open up to each other and go on to help other creatures who have social difficulties by practicing patience, forgiveness, and friendship--tools for overcoming the barriers that keep us from connecting with others. An author's note lists real animals and their defensive behaviors. ...Show more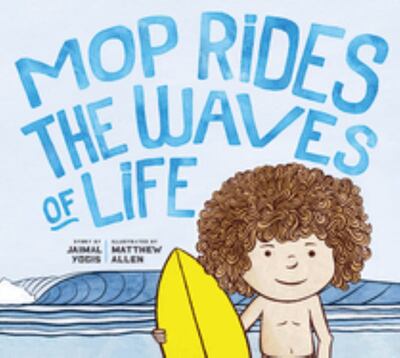 $29.99
AUD
Category: Kids Self Help
If only life could be like surfing Having "funny" hair and being embarrassed in school is hard, but when little surfer Mop studies the lessons of the waves--breathing, letting the bad waves go by, and riding the good ones--he learns how to bring the mindfulness and joy of surfing into his whole life.   Celebrated San Francisco surfer-journalist-dad Jaimal Yogis teaches 4-8 year olds timeless beach wisdom with the story of Mop, a sensitive and fun-loving kid who just wants to be in the ocean.   Going to school and navigating classmates can be hard--but all that goes away when little surfer Mop paddles out in the waves. With a few tips from his clever mom, Mop studies the wisdom of the water and learns to bring it into his life on land: taking deep breaths, letting the tough waves pass, and riding the good ones all the way. With newfound awareness and courage, Mop heads back to land--and school--to surf the waves of life.   With stylish full-color beachy illustrations from cover to cover. ...Show more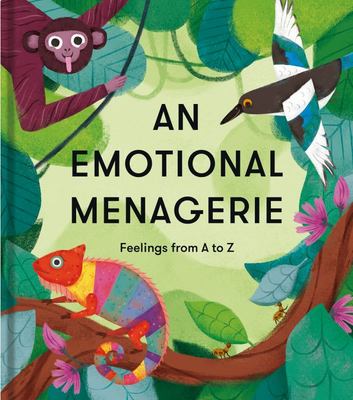 $29.99
AUD
Category: Kids Self Help
An imaginative and engaging exploration of childhood emotions through poetry and evocative illustration. Emotions are like animals: No two are quite the same. Some are quiet; some are fierce; And all are hard to tame. Children experience all sorts of emotions: sometimes going through several very diff erent ones before breakfast. Yet they can struggle to put these feelings into words. An inability to understand and communicate their moods can lead to bad behavior, deep frustration, and a whole host of difficulties further down the line. Like adults, they need help to recognize and verbalize their inner state. The greater their emotional vocabulary, the more likely they are to grow into happy, healthy, and fulfilled adults. An Emotional Menagerie is an emotional glossary for children. A book of 26 rhyming poems, arranged alphabetically, that bring our feelings to life - Anger, Boredom, Curiosity, Dreaminess, Embarrassment, Fear, Guilt, and more. The poems transform each emotion into a different animal to provide a clear and engaging illustration of its character: how it arises; how it makes us behave and how we can learn to manage its effects. Boasting a rich vocabulary, the poems also give children a wide variety of options for describing their feelings to others. Filled with wise, therapeutic advice, brought to life through musical language and beautiful illustrations, An Emotional Menagerie is an imaginative and universally appealing way of increasing emotional literacy. ...Show more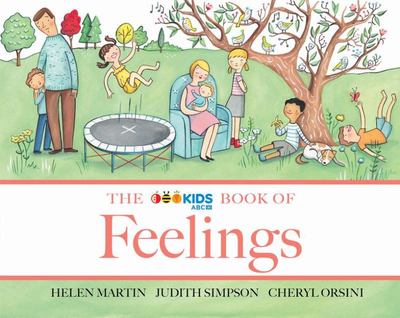 The ABC Book of Feelings
by Helen Martin; Judith Simpson; Cheryl Orsini (Illustrator)
$24.99
AUD
Category: Kids Self Help | Series: The\ABC Book Of ... Ser.
Everyone has feelings and lots of them you've had - This richly detailed picture book celebrates feelings - emotional and physical, joyful and challenging. It invites young children to share their experiences with family, friends and carers. The sensitive, engaging text offers gentle ideas for managing fear, anger, sadness and jealousy. A superb book to encourage expression of feelings. ...Show more