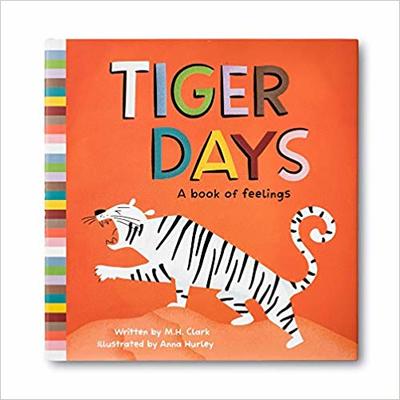 $29.99
AUD
Category: Kids Self Help
From tiger fierce to snail slow, there are lots of ways to feel and be. A walk through the menagerie of Tiger Days helps young readers see all the feelings they have and the ways those feelings change. Through playful rhymes and colorful illustrations, this spirited book gives children new tools to unde rstand the range of their emotions and express themselves to family, teachers, friends, and themselves. Tiger Days was written by M.H. Clark, bestselling author of You Belong Here and Tiny, Perfect Things. ...Show more
$24.99
AUD
Category: Kids Self Help
Kids can do amazing things with the right information. Understanding why anxiety feels the way it does and where the physical symptoms come from is a powerful step in turning anxiety around. Anxiety explained, kids empowered. For ages 5-12 (and up).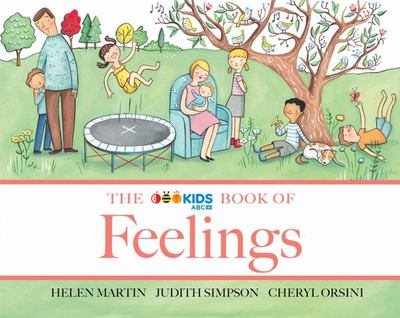 The ABC Book of Feelings
by Helen Martin; Judith Simpson; Cheryl Orsini (Illustrator)
$24.99
AUD
Category: Kids Self Help | Series: The\ABC Book Of ... Ser.
Everyone has feelings and lots of them you've had - This richly detailed picture book celebrates feelings - emotional and physical, joyful and challenging. It invites young children to share their experiences with family, friends and carers. The sensitive, engaging text offers gentle ideas for managing fear, anger, sadness and jealousy. A superb book to encourage expression of feelings. ...Show more
$16.99
AUD
Category: Kids Self Help
This is a book for people who worry (so, yeah-everyone!) We all have a mixture of fun and not-so fun feelings. And everyone feels worried sometimes. But too much anxiety can get in the way. So this book is here to help you identify your anxiety, understand why it's just part of that thing we call life , and equip you with all the tools you need to find calm again. Playfully presented, packed with fun and helpful illustrations, and expertly vetted, author-artist Rachel Brian (co-creator of the viral Tea Consent video) delivers a must-have book for anyone who wonders why they worry and what they can do about it. From recognising when you're feeling anxious, to taking charge, training your brain and using awesome techniques to help you feel good again, this book will have you worrying less and living more. ...Show more
$19.99
AUD
Category: Kids Self Help
It starts from the premise that neurodiversity (conditions like Autism, ADHD, Dyslexia and the like) is a normal, essential part of human biodiversity - without it we don't get Picasso, Einstein or Greta Thunberg! Yes, neurodiverse kids sometimes require a bit of extra help and patience, but they should never be viewed as disordered. Some Brains encourages us all look for our strengths and to understand that brains are like fingerprints - uniquely, wonderfully ours. All brains are special, All brains are smart, All kids have big thoughts, And all kids have big hearts. ALL KIDS ARE SPECIAL - JUST FOLLOW THEIR HEARTS ...Show more
$24.99
AUD
Category: Kids Self Help
With a strong message of hope, interconnectedness, and empowerment, This Small Blue Dot features a little girl explaining the world to her baby sister. She hits on small wonders, big lessons, and everything in between, from sharing the joy of silly dances to contemplating the nature of this "small blue dot" we all live on. Author and illustrator Zeno Sworder, who hails from a multicultural background, wrote this story when his daughter was unable to find picture books with characters who looked like her. His precocious young narrator has opinions on plenty of things: nature and the environment, embracing difference, the power of imagination--and the trouble with broccoli. Rich pencil and crayon illustrations conjure up memories of childhood in this celebration of who we are, where we come from, and where our dreams may take us. In This Small Blue Dot, Sworder captures not only life lessons but also the fun, often strange experience of being a member of the human family on planet Earth.   ...Show more
$24.99
AUD
Category: Kids Self Help
The animals were mighty and magnificent, but they were miserable! For way too long, they'd been forced to become something that didn't feel right - something that felt too much like bad days and scratchy things. The animals needed a hero, or someone to show them that a hero was in each of them all along . A book about boundaries, peer pressure, self-esteem, and self-acceptance, and a reminder for all kids that the very best thing about them, is them ...Show more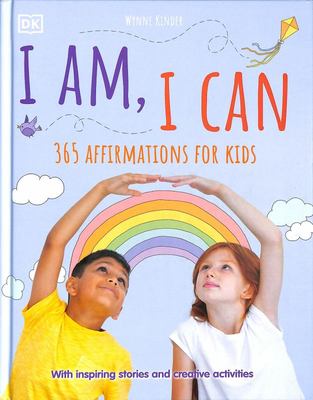 $19.99
AUD
Category: Kids Self Help
I am strong. I am brave. I can handle anything. This book empowers your child by providing an affirmation for every single day of the year. With a different theme for each month - such as positivity, calm, and adventure - children can build their self-esteem and resilience by focussing on what matters t o them, through the power of positive thinking. Perfect for children aged 7 to 9, this book not only educates, but inspires. Affirmations tied to certain key events from history provide motivation and encouragement. On 17th April, learn about the Apollo 13 mission and discover how to stay calm under pressure. On 1st December, Rosa Parks' refusal to give up her seat on the bus links to the affirmation "I stand up for myself and others.". Mindful activities encourage children to try practical techniques to explore the affirmations further - creating a "happiness jar" helps kids come up with their own affirmations, building a "coping wheel" empowers kids to manage stress, and making friendship bracelets helps enact the affirmation "I am a caring friend." Affirmations have been proven to help overcome negative thoughts by reminding us of what matters. I Am, I Can uses beautiful illustrations to bring the daily doses of wisdom to life and encourage visualisation - a powerful tool in promoting self-belief and keeping anxiety at bay. ...Show more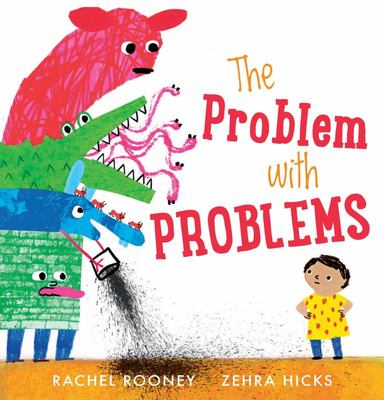 $17.99
AUD
Category: Kids Self Help
Have you ever met a Problem? They come in all shapes and sizes, and can pop up at the most inconvenient times. But you should know some things about them that will help you make them disappear... This one-of-a-kind picture book will help little ones and grown-ups alike deal with their pesky problems, f rom award-winning children's poet Rachel Rooney and Macmillan Prize commended illustrator Zehra Hicks. For fans of Ed Vere and Kes Gray. ...Show more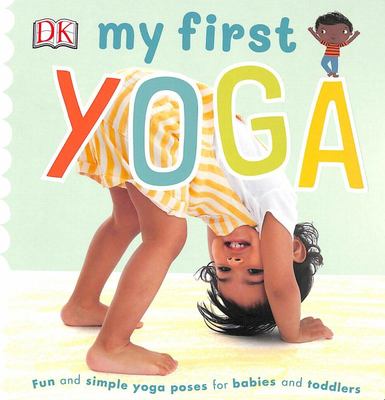 $14.99
AUD
Category: Kids Self Help
Let your baby or toddler discover the joys of yoga through the simple poses in this yoga book for kids. With a range of gentle poses carefully selected in an order that will engage, energise, and then relax, this book can be accessed by all abilities. Sweet illustrations of yoga positions are brought to life with real photographs of young children practising the moves. From downward dog, to cat stretch, to sleepy sloth, this board book includes a variety of yoga moves that are made fun for little ones. Babies and toddlers will love looking at the beautiful pictures in this illustrated children's book and turning the pages by themselves. There are a range of easy poses for toddlers to copy. Can they stand up tall like a tree and try to balance on one leg, or breathe out fiercely like a lion? My First Yoga helps preschoolers to develop their early learning skills as they name the animals and objects that go with each pose; broadening their vocabulary. The sturdy board book is made for kids to get hands-on with, and is perfect for little children to hold by themselves. Yoga has many health benefits as it helps with balance, coordination and mindfulness, and it's never too early to start! ...Show more
I Am Yoga
by Susan Verde; Peter H. Reynolds (Illustrator)
$12.99
AUD
Category: Kids Self Help | Series: I Am Bks.
An eagle soaring among the clouds, a star twinkling in the night sky, a camel in the desert, or a boat sailing across the sea . . . Yoga has the power of transformation. Not only does it strengthen bodies and calm minds, but with a little imagination, it can show us that anything is possible. New York Timesbestselling illustrator Peter H. Reynolds teams up with author and certified Yoga instructor Susan Verde in this book about creativity and the power of self-expression. I Am Yogaencourages children to explore the world of Yoga and make room in their hearts for the world beyond it. ...Show more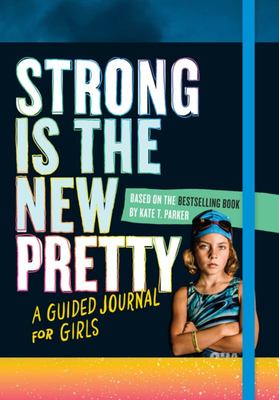 $19.99
AUD
Category: Kids Self Help
Discover and Celebrate Your Independent, Wild, Silly, Powerful Self As a follow-up to her internationally bestselling book, Strong Is the New Pretty, Kate T. Parker has written this guided journal to spark confidence and creativity, illustrated with simple line drawings and unforgettable photographs of girls fearlessly being themselves. Interactive prompts inspire writing, doodling, and self-expression--inviting girls to revel in their own strength, individuality, and joy. ...Show more