$15.99
AUD
Category: KIDS 6-9
A high-flying new adventure series from mega-bestselling author Anh Do. Amber has always loved insects, even before the day her life changed forever. But now she feels something different. Something more...powerful. Controlling her power might be the hardest thing Amber has ever done. Especially when sh e is running for her life. Who is the mysterious Firefighter? What connection does he have to Amber's old life? And, most importantly, does Amber have what it takes to truly become ... Skydragon?    ...Show more
$17.99
AUD
Category: KIDS 6-9 | Series: Dog Man
The next great Dog Man adventure from the worldwide bestselling author and artist Dav Pilkey. You'll howl with laughter! The Supa Buddies bamboozled the baddies, but all's not right in the world. Dog Man has a new problem to pound, and he's going to need his entire pack to help him. Will he go barking up the wrong tree?   Dav Pilkey's wildly popular Dog Man series appeals to readers of all ages and explores universally positive themes, including empathy, kindness, persistence, and the importance of doing good.   ...Show more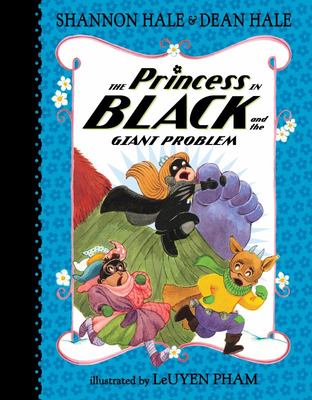 $19.99
AUD
Category: KIDS 6-9 | Series: Princess in Black
With a noisy giant crashing around the kingdom, the Princess in Black uses the Sparkle Signal to call ALL her heroic friends together--for the biggest adventure yet. The Princess in Black is ready for her snowy playdate with the Goat Avenger and the Princess in Blankets. It's a perfect day to build sno w monsters and battle them for practice. But just when they're about to wage battle, a huge foot smashes their snow monster. "SQUASHY " It's a giant, and it's smashing everything in its path The giant is too strong for the three friends, so the Princess in Blankets has an idea: it's time to light the Sparkle Signal and summon help. With a rising crescendo of a plot and a delightfully surprising ending, the latest adventure in the New York Times best-selling series features all the Princess in Black's friends as heroes for the first time. ...Show more
$12.99
AUD
Category: KIDS 6-9 | Series: Hotdog
Hotdog, Kev and Lizzie enter an art contest at the local museum. But what happens when someone steals the most famous painting in the world the Llama Lisa!? Can Hotdog and his friends chase down the robbers?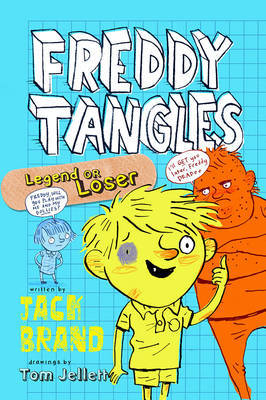 $9.99
AUD
Category: KIDS 6-9 | Series: Freddy Tangles
What would you rather do, tell Sid he smells or tell Principal Brody he smells? That's easy. I would tell Mr Brody...No one is scarier than Sid Malone, and now he's coming to get Freddy. Luckily, Freddy's got a plan. Laser beam eyes. If he stares at a white wall for long enough and wants it bad enough, his eyes will start to shoot laser beams...He didn't say it was a good plan!..His friends are in danger too. But what can Freddy do when he's even afraid of his little sister? (Well to be fair, she is totally evil!) Freddy has to find a way, and one thing is for sure - it's going to hurt. ...Show more
$16.99
AUD
Category: KIDS 6-9 | Series: Dog Man
Howl with laughter with Dog Man, the internationally bestselling series from Dav Pilkey, the creator of Captain Underpants! Petey the Cat is out of jail, and he has a brand-new lease on life. While Petey's reevaluated what matters most, Li'l Petey is struggling to find the good in the world. Can Petey a nd Dog Man stop fighting like cats and dogs long enough to put their paws together and work as a team? They need each other now more than ever -- Li'l Petey (and the world) is counting on them! Dav Pilkey's wildly popular Dog Man series appeals to readers of all ages and explores universally positive themes, including empathy, kindness, persistence, and the importance of being true to one's self.   ...Show more
$16.99
AUD
Category: KIDS 6-9 | Series: Timmy the Ticked off Pony
If you thought pooing on everyone was bad, then STICK AROUND! Coz things are about to get WAAAAAY worse for TIMMY. Now hes the MOST HATED thing in the worldpeople hate him more than brussels sprouts and stinky cheese... even more than wedgies! And now hes ON THE RUN!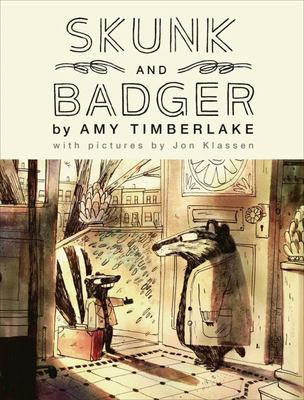 $22.99
AUD
Category: KIDS 6-9 | Series: Skunk and Badger
When friendly, free-spirited Skunk moves in with solitary rock-scientist Badger, both are forever changed in this whimsical, emotionally rich story from Newbery Honor author Amy Timberlake, illustrated in full-colour and black-and-white pictures by Caldecott Medalist Jon Klassen (This Is Not My Hat, Pax ).   No one wants a skunk. They are unwelcome on front stoops. They should not linger in Rock Rooms. Skunks should never, ever be allowed to move in. But Skunk is Badger's new roommate, and there is nothing Badger, who prefers to be left alone to do Important Rock Work, can do about it. Skunk ploughs into Badger's life, and Badger's life is upended. Tails are flipped. The wrong animal is sprayed. And why-oh-why are there so many chickens? ...Show more
$19.99
AUD
Category: KIDS 6-9 | Series: Thea Stilton: Treasure Seekers
The search for the seven secret treasures continues. In this incredible adventure, the Thea Sisters come across the legendary Jewel of the Queen. They cross rivers of ice, deserts of fire, and other fascinating places on their journey to find it.
$12.99
AUD
Category: KIDS 6-9 | Series: Zola
Zola loves living on Boomerang Street with her mum and her nonna. Every day of the week is an adventure. But Zola has a problem. No matter how much she tries, she can't keep out of trouble! Seven stories in the series - one for every day of the week. From the bestselling author of Looking for Alibrandi. ...Show more
$15.99
AUD
Category: KIDS 6-9 | Series: Weirdo
Its time to vote! Weir Dos in the running for class captain... but will an EPIC HAIR DISASTER destroy his chances of winning?! It wont be easy... but it will be funny!