$15.99
AUD
Category: KIDS 6-9 | Series: Wolf Girl
A wildly exciting adventure series from bestselling author Anh Do. Gwen has been searching for her family for a long time. Just when she feels she is close, the soldiers following her start to close in. Then one of her dogs is injured, and the gang must slow down...Who can Gwen trust? And how will she k eep her pack safe from dangerous enemies? Does this spell disaster for the one and only Wolf Girl? ...Show more
$7.99
AUD
Category: KIDS 6-9 | Series: Billie B Brown
Billie has found a baby bird. She really wants to look after it! But is Billie the right person for the job? Celebrating 10 Years of Billie B Brown in 2020!   
$17.99
AUD
Category: KIDS 6-9 | Series: Dog Man
Dog Man and Petey face their biggest challenges yet in the tenth Dog Man book from worldwide bestselling author and illustrator Dav Pilkey.Dog Man is down on his luck, Petey confronts his not so purr-fect past, and Grampa is up to no good. The world is spinning out of control as new villains spill into town. Everything seems dark and full of despair. But hope is not lost. Can the incredible power of love save the day? Dav Pilkey's wildly popular Dog Man series appeals to readers of all ages and explores universally positive themes, including empathy, kindness, persistence, and the importance of doing good. ...Show more
$15.99
AUD
Category: KIDS 6-9 | Series: E-Boy
Part human. Part robot. All hero! Ethan is supposed to be doing regular teenage things - like playing sports and hanging out with friends. He is not supposed to be in hospital getting a brain tumour removed by Gemini, a high-tech android doctor. But just as the operation begins, the medical facility is hit by an unusual bolt of lightning… When Ethan wakes up he discovers that things are different. He's always been good with computers, but now his skills are next-level. Ethan almost feels like he's…part of the machine. And what about the android Gemini? If Ethan is now part robot, does that make the robot part human? Ethan will need all his new skills just to stay alive. An electrifying new adventure series from the bestselling author Anh Do. ...Show more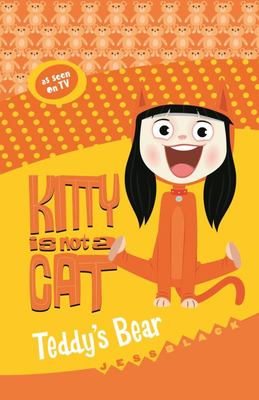 $9.99
AUD
Category: KIDS 6-9 | Series: Kitty Is Not a Cat Ser.
What could be better that a cuddly teddy bear? How about a real-life grizzly bear! Kitty and the bear spend a fun-filled afternoon together, but it doesn't take long for Kitty to realise that having a grizzly bear for a playmate may be a little more trouble that she thought. Kitty is Not a Cat is a war mly funny junior-fiction series about Kitty, a little girl who believes she can be anything she dreams - even a cat. When Kitty arrives on the doorstep of a house full of music-mad felines, their lives are turned upside down as they attempt to teach her how to be human. Based on the Australian TV series that is enjoyed by kids the whole world over. ...Show more
$8.99
AUD
Category: KIDS 6-9 | Series: School of Monsters
Today it's sports day in the sun. But do you think that Pete can run?  Ever since Pete tripped over his long legs and enormous feet, he refuses to run races with the other monsters. But what happens when Jamie Lee gets stuck in the mud down the well? It will take a special someone to help rescue her! We lcome to the School of Monsters: the funniest, silliest and most accessible series for first readers!   Start by reading only the last word on every line and work your way up to reading the whole story. With tumbling rhymes and an infectious sense of humour, the weird and wonderful students at the School of Monsters are guaranteed to spark a love of reading!     ...Show more
$9.99
AUD
Category: KIDS 6-9 | Series: Sticker Dolly Stories
The Magic Dolls have been invited to the Fairy Picnic, and the big day has finally arrived. But on the way they discover the Trolls have come down from the High Mountains and are on their way to the picnic too! The Trolls are incredibly clumsy and greedy, and are sure to destroy the picnic. Can the Magi c Dolls stop them, before it's too late? The second in an exciting new Fiction series based on the internationally bestselling Sticker Dolly Dressing series. With strong, aspirational female main characters, and a magical world which will be revisited in each story. Sticker Dolly Dressing will be supported by an extensive Marketing and PR campaign throughout 2020. High-spec package, with full-colour illustrations a sticker sheet and collectability elements. Works as a read-together story for younger children, or a read-alone book for more confident readers, with short, manageable chapters.   ...Show more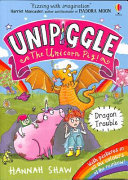 $7.99
AUD
Category: KIDS 6-9 | Series: Billie B Brown
Billie is so excited for the school bazaar! There's only one problem: her friends want to go on the Super-Dooper Snake ride, and Billie isn't sure she's brave enough … Celebrating 10 Years of Billie B Brown in 2020!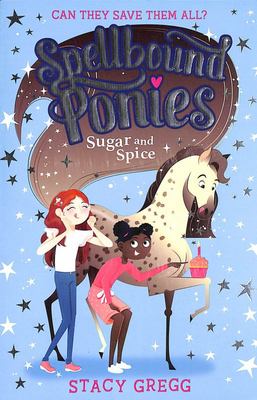 $12.99
AUD
Category: KIDS 6-9 | Series: Spellbound Ponies
Enchanting stories, taking the reader on magical pony adventures… Can they rescue ALL the ponies… The ponies of Pemberley Stables have been bound by magic and each of them are trapped in time. Can two brave girls help get them back? Prince the racehorse isn't as speedy as he used to be and his love of fine dining isn't helping matters. Can Olivia and Eliza help break the spell and get Prince working out again in time for the big race…   ...Show more