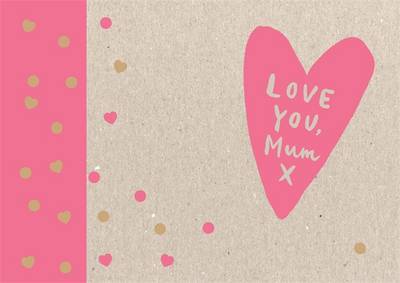 $14.95
AUD
Category: GIFT BOOKS
The perfect gift idea for mum on Mother's Day, her birthday, Christmas, or just to say I love you. Do you share everything from 'Twilight' to your Facebook password with your mum? Do you love your mum, but sometimes forget to tell her just how much? This book is a great way to tell your mum you care. Fu ll of sayings, photos and illustrations for you and your mum to share. ...Show more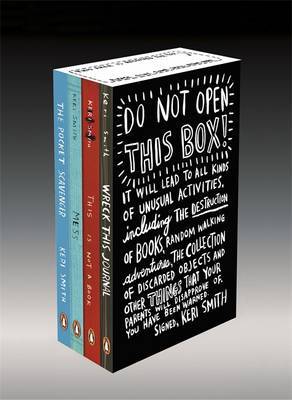 $60.00
AUD
Category: GIFT BOOKS
This brand new, deluxe box set contains one copy each of Wreck This Journal, This Is Not a Book, Mess, and now The Pocket Scavenger. It has been specially designed by Keri herself. Smith invites you to reimagine what a book can be (a secret message, a recording device, an instrument). Poke holes in the pages. Paint them with coffee. Bring the book in the shower. Let loose and make a mess. Bestselling author Keri Smith is a freelance illustrator by trade, and has illustrated for the Washington Post, The New York Times, Ford Motor Company, People, The Body Shop and Hallmark. She is the author of Wreck This Journal, How To Be An Explorer of the World and Mess. She lives in Canada. ...Show more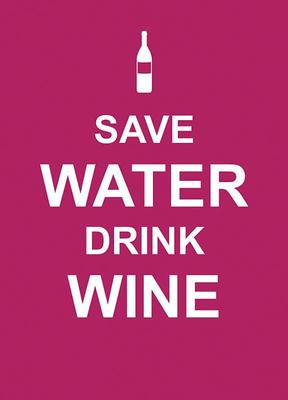 $14.99
AUD
Category: GIFT BOOKS
Good advice for toasting times "There comes a time in every woman's life when the only thing that helps is a glass of champagne."  --Bette Davis They say that wine is bottled poetry, so whether your poison is crisp champagne or a velvety Merlot, raise your glass and toast the good times, the not so go od, and the downright awful. Here's a book packed with zesty and full-bodied quotations to keep the spirits up and the glass half-full. ...Show more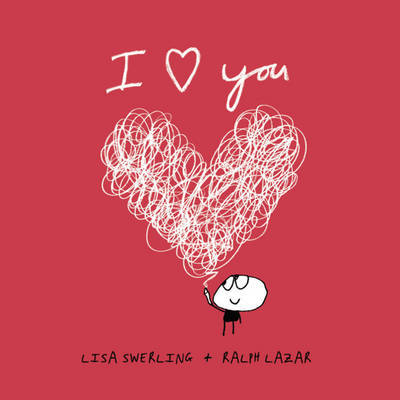 $16.99
AUD
Category: GIFT BOOKS
The simplest romantic gestures are the best - scribble 'I Love You' with a red crayon and it can get you into all sorts of trouble! This is the perfect (and quirkiest) way to say those three little words.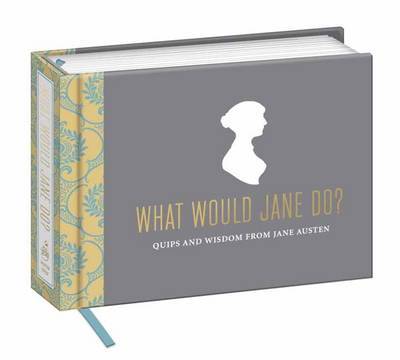 $19.99
AUD
Category: GIFT BOOKS
Become Mistress of Yourself Jane Austen always knows just the right thing to say. With this pocket collection of quotes from Jane's novels and letters, you too, will have a quip for every situation.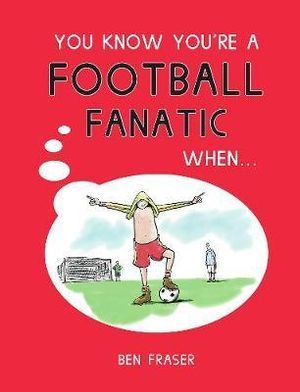 $19.99
AUD
Category: GIFT BOOKS
You know you're a football fanatic when... ... your mobile ringtone sounds suspiciously like the theme tune for Match of the Day. ... you have your house carpeted in AstroTurf. If this sounds all too familiar, read on to discover whether you're truly obsessed with the beautiful game or just another a rmchair supporter. ...Show more
$12.99
AUD
Category: GIFT BOOKS
This wonderful book of advice for all those taking their first steps into adulthood looks back to times past - when life was, perhaps, simpler. Taken from the old household manuals that were a staple in every home in the days before the internet and television, from household cleaning tips and the lates t in 'revolutionary' kitchen equipment to how to get rid of wrinkles and 'being a domestic goddess', the advice herein is nostalgic, heartwarming and often downright funny. Selecting modern furnishings? Look no further. Heard about the latest in 'refrigeration'? All those labour-saving devices are here. Plagued by wretched freckles? We have the solution! Planning a bridge party? Let this book be your guide. Accompanied by reproductions of many real-life advertisements that transport you back to a bygone age, this charming book will make you smile and delight in just how far we've come. ...Show more