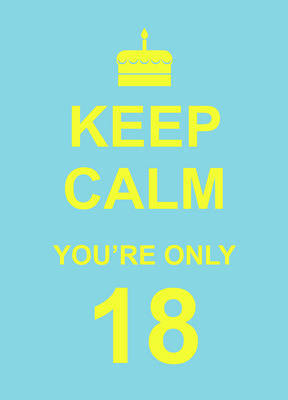 $17.99
AUD
Category: GIFT BOOKS | Series: Keep Calm
"At 18, everything is possible and tomorrow looks friendly". (Jim Bishop). It is a timely advice for a milestone birthday. So what if you're now officially classed as an 'adult'; after all, with age comes pubbing, clubbing and all the other fun stuff you couldn't (legally!) do before - and you're still technically a teenager! This book is packed with celebratory quotations to help you shrug your shoulders, blow out the candles and Keep Calm. ...Show more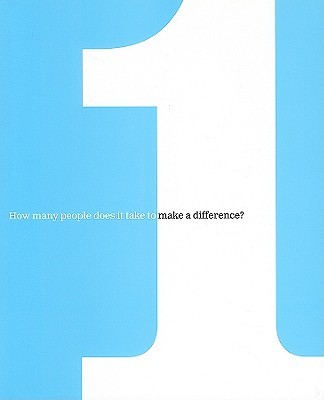 $34.99
AUD
Category: GIFT BOOKS
This is the highly-anticipated sequel to last year's best-selling Five book. Five inspired hundreds of thousands of people to decide how to make the next five years of their life the BEST five years of their life. Now One will inspire you to discover "How will I make a difference]]how will I give someth ing back]]how will I give something beautiful to the world?" It is said that we all come into the world with special gifts in our hands designed to make the world a better place. The purpose of One is to inspire you to discover and celebrate your special gifts and, above all, to share them with a world that truly needs you. ...Show more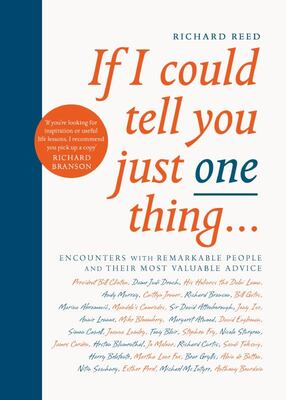 $29.99
AUD
Category: GIFT BOOKS
NOW WITH EVEN MORE REMARKABLE PEOPLEIn If I Could Tell You Just One Thing... some of the world's most remarkable people share their most valuable pieces of wisdom. Including: President Bill Clinton, Clare Balding, Bill Gates, Stephen Fry, Dame Judi Dench, His Holiness the Dalai Lama, Caitlyn Jenner, Jam es Corden, Margaret Atwood, Sir David Attenborough, Annie Lennox, Andy Murray, Joanna Lumley, Sir Richard Branson, Sandi Toksvig, Jude Law, Nicola Sturgeon, Harry Belafonte, Olivia Colman, Simon Cowell, Bear Grylls, Diana Athill, Jo Malone, Heston Blumenthal, Nitin Sawhney, Katie Piper, Richard Curtis, Shami Chakrabarti, and Michael McIntyre.If I Could Tell You Just One Thing... is not only packed with great advice but is also enormously entertaining, brilliantly written and stunningly designed. From advice on work and relationships, to creativity, spirituality and survival, there are words in these pages that will comfort, motivate and inspire. ...Show more
$29.99
AUD
Category: GIFT BOOKS
Every family has its own story and an increasing number of us are taking the time to search out these histories and record them for this and future generations. My Family Tree is a beautifully designed book to record your unique family story, with space for family and individual records, census records, ancestry charts, family traditions and achievements, events and photographs. It offers helpful tips and advice, useful sections to guide your ancestral research, and allows you to gather all the information from both sides of your family in one place. ...Show more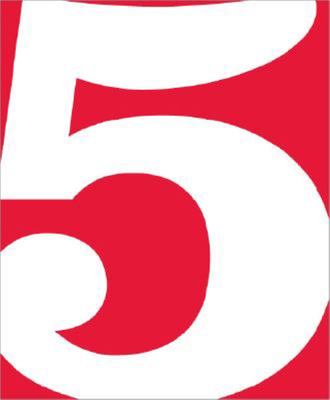 5
by Dan Zadra
$33.99
AUD
Category: GIFT BOOKS
Everyone needs to set goals and establish a plan to achieve their dreams. This bold, distinctive gift book features only the number 5 on the cover. 5 signifies designing a 5-year plan detailing dreams, goals and aspirations.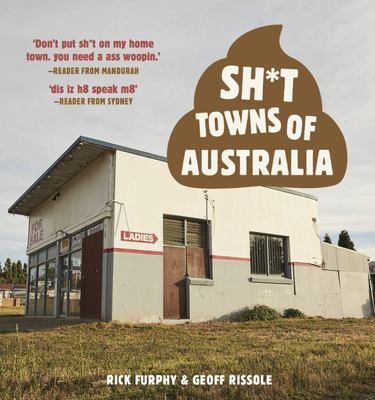 $19.99
AUD
Category: GIFT BOOKS
The hilarious guide to the shittest towns in Australia.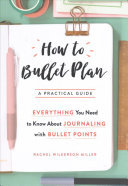 $19.99
AUD
Category: GIFT BOOKS
What is a bullet journal? A creative method of journaling and note-taking that uses bullet points as its core structure. The idea behind it is that you jot down quick notes instead of long sentences in a creative and attractive way.Using symbols, charts and illustrations, and a variety of pen colours on a dotted grid background - you can log anything you want, such as:- chronicle daily activities- track habits- log appointments- keep calendars- plan trips- record random thoughts- keep track of a diet.In less than a year, the phenomenon that is bullet journaling has taken off with thousands of journalers sharing their work on Pinterest, Instagram and Facebook. In How To Bullet Plan, Buzzfeed editor Rachel Wilkerson Miller tells you everything you need to know to start your own, with beautiful colour illustrations to spark your ideas. ...Show more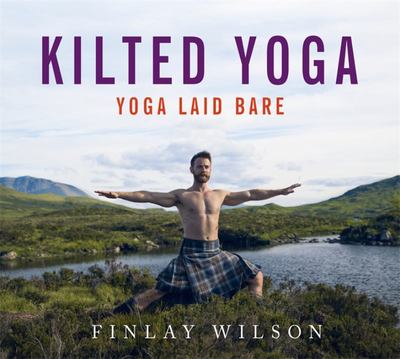 $24.99
AUD
Category: GIFT BOOKS
FROM THE VIRAL YOGA STAR - 43 MILLION VIEWS IN JUST FIVE DAYS Yoga as it's never been seen before! 'Yoga can feel elitist but the book does not alienate. Partly because of its gentle humour, and partly because the language does not assume any knowledge of terms or sequences. It's straightforward and t o the point. And the scenery beats a sterile yoga studio.' - Evening Standard 'Apparently there is something about the recipe of beards, kilts, butts and the Scottish highlands that just works.' - Finlay Wilson 'Yoga and kilts in a Perthshire forest has proved to be just what the world was waiting for.' - BBC Get ready to lose yourself in the wilds of Scotland and reconnect with the natural world in this gorgeous little book that will make you look at yoga in a whole new way - kilt optional! After recovering from an accident, Finlay Wilson found yoga was the best way to rebuild his strength. Now a qualified yoga instructor himself, he's decided to bring a modern take to this ancient practice. Feast your eyes on his yoga moves and discover why his Kilted Yoga video became an instant global sensation. This beautiful book is both dramatic and inspirational, but also tongue in cheek, quirky and funny. Finlay introduces you to the fundamentals of yoga through four progressive sequences to help you develop your practice. Combining stunning photography of the Scottish highlands with practical advice, Kilted Yoga is the inspiration you've been waiting for - join the movement here. Check out the video that went viral: www.facebook.com/BBCScotland/videos/1085403278236761 ...Show more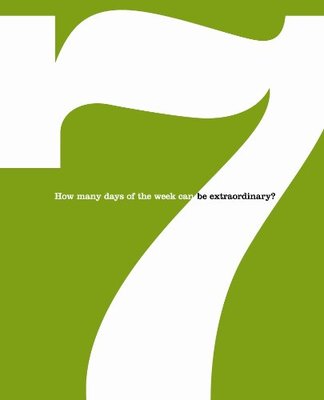 $34.99
AUD
Category: GIFT BOOKS
Life moves pretty quickly these days. And, in the rush to make a living, we sometimes forget to live. The 7 book makes a wonderful gift because it inspires us to stop and look around with fresh eyes. To break out of our routines. To reconnect with all the things that are truly important to us. And to sa vor and treasure lifenot just now and then, but every day of the week. The 7 book is the fourth addition in the best-selling Life by the Numbers series, and it is easily one of the most inspiring to give or receive. ...Show more