$14.99
AUD
Category: BIGGER KIDS 10+
   Adventure awaits! From the imagination of Rowley Jefferson comes an adventure of epic proportions. Join Roland and his best friend, Garg the Barbarian, as they leave the safety of their village and embark on a quest to save Roland's mom from the White Warlock. Will our heroes survive? Find out in Ro wley Jefferson's Awesome Friendly Adventure! ...Show more
$24.99
AUD
Category: BIGGER KIDS 10+
Millions of young readers have loved the World's Worst Children tales and revelled in the World's Worst Teachers with their delightfully dreadful deeds – now prepare for…THE WORLD'S WORST PARENTS! From the phenomenally bestselling David Walliams and illustrated in glorious colour by the artistic genius, Tony Ross. Are you ready to meet the worst parents ever? Sure, some parents are embarrassing – but they're NOTHING on this lot. These ten tales of the world's most spectacularly silly mums and deliriously daft dads will leave you rocking with laughter. Pinch your nose for Peter Pong, the dad with the stinkiest feet in the world… jump out of the way of Harriet Hurry, the fastest mum on two wheels… watch out for Monty Monopolize, the dad who takes all his kids' toys… and, oh no, it's Supermum! Brandishing a toilet brush and a mop, she's out to save the world! With a very special introduction said to be from David's own mum, these ten tales of the most madcap mums and deliciously daft dads will leave you rocking with laughter. ...Show more
$16.99
AUD
Category: BIGGER KIDS 10+
Across the Risen Sea is an action-packed, compelling and heartfelt middle-fiction adventure, set in a post-climate change landscape, from the multi-award winning author of How to Bee. 'It's one of them days when everything is off. A hot sweaty night in Rusty Bus means we kids is all grouchy-tired. Me a nd my best friend, Jaguar, is trying to cool down by taking turns at dipping in the sea pool. Him standing on the sea wall made from car frames and rocks on lookout for crocs, me swimming, then we'll swap places. We's always doing things as a team, him and me. We's gonna be the best fisher people and the best salvagers on the whole of the inland sea one day.' Neoma and Jag and their small community are 'living gentle lives' on high ground surrounded by the risen sea that has caused widespread devastation. When strangers from the Valley of the Sun arrive unannounced, the friends find themselves drawn into a web of secrecy and lies that endangers the way of life of their entire community. Soon daring, loyal Neoma must set off on a solo mission across the risen sea, determined to rescue her best friend and find the truth that will save her village.Across the Risen Sea is another thrilling adventure for young readers from the bestselling author of How to Bee and The Dog Runner. ...Show more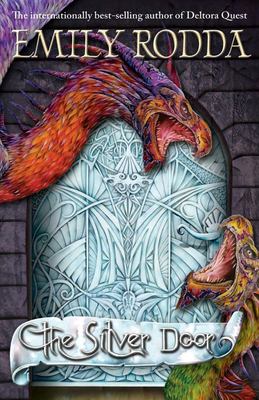 $16.99
AUD
Category: BIGGER KIDS 10+ | Series: Three Doors
Three magic Doors you here behold. Time to choose: Wood? Silver? Gold? Listen to your inner voice, And you will make the wisest choice. Rye is willing to risk everything to save his brothers, lost in the terrifying world beyond the Wall of Weld. Sonia is determined to find and destroy the Enemy who is s ending the ferocious flying beasts called skimmers to ravage the city. The companions barely escaped with their lives during their first thrilling adventure beyond the golden Door. But they won't give up. Their desperate quest must continue. Deep in the ancient heart of the Keep of Weld, two more doors await them. ...Show more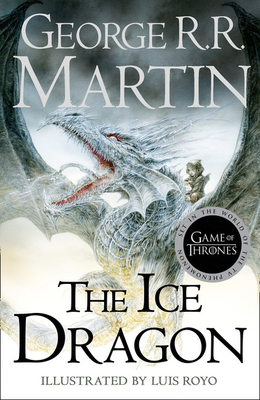 $13.95
AUD
$19.99
(30% off)
Category: BIGGER KIDS 10+ | Reading Level: Children's - Grade 2-3, Age 7-8
The ice dragon was a creature of legend and fear, for no man had ever tamed one. When it flew overhead, it left in its wake desolate cold and frozen land. But Adara was not afraid. For Adara was a winter child, born during the worst freeze that anyone, even the Old Ones, could remember. Adara could not remember the first time she had seen the ice dragon. It seemed that it had always been in her life, glimpsed from afar as she played in the frigid snow long after the other children had fled the cold. In her fourth year she touched it, and in her fifth year she rode upon its broad, chilled back for the first time. Then, in her seventh year, on a calm summer day, fiery dragons from the North swooped down upon the peaceful farm that was Adara's home. And only a winter child--and the ice dragon who loved her--could save her world from utter destruction. The Ice Dragon marks the highly anticipated children's book debut of George R.R. Martin, the award-winning author of theNew York Times best-selling series A Song of Ice and Fire and is set in the same world. Illustrated with lush, exquisitely detailed pencil drawings by acclaimed artist Yvonne Gilbert,The Ice Dragon is an unforgettable tale of courage, love, and sacrifice by one of the most honored fantasists of all time. ...Show more
$9.99
AUD
Category: BIGGER KIDS 10+ | Series: Alex Rider
They told him his uncle died in an accident. He wasn't wearing his seat belt, they said. But when fourteen-year-old Alex finds his uncle's windshield riddled with bullet holes, he knows it was no accident. What he doesn't know yet is that his uncle was killed while on a top-secret mission. But he is abo ut to, and once he does, there is no turning back. Finding himself in the middle of terrorists, Alex must outsmart the people who want him dead. The government has given him the technology, but only he can provide the courage. Should he fail, every child in England will be murdered in cold blood. This first book in a thrilling series by British writer Anthony Horowitz will have pulses racing from start to finish. ...Show more
Slime
by David Walliams
$19.99
AUD
Category: BIGGER KIDS 10+
 Welcome to the Isle of Mulch! Home to a large number of awful adults who like nothing more than making children miserable. And the island is owned by the most awful one of all – Aunt Greta Greed! Something needs to be done about them. But who could be brave enough? Meet Ned! Ned has lived on Mulch all his life and whilst trying to get his own back on his trickster sister, Jemima, he discovers one of the great mysteries of the world – slime! What is it? Who is it? Where does it come from? And how does Ned use slimepower to take on the horrible grown-ups of Mulch? ...Show more
$19.99
AUD
Category: BIGGER KIDS 10+ | Series: Skulduggery Pleasant
The thirteenth thrilling novel in the internationally bestselling Skulduggery Pleasant series, SEASONS OF WAR will test the Skeleton Detective and Valkyrie like never before... War is coming. To avert catastrophe, Skulduggery and Valkyrie are sent on a secret mission that takes them away from everything they know, to a forsaken land of magic and grim, unrelenting terror. It is here that Valkyrie will have to fight the hardest -- not only against the enemies who want her dead, but also against her own self-destructive impulses. It's only by crawling through darkness that she'll be able to once again stand in the light... ...Show more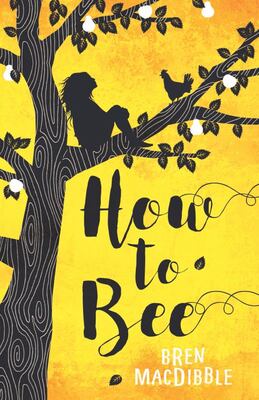 $16.99
AUD
Category: BIGGER KIDS 10+
Sometimes bees get too big to be up in the branches, sometimes they fall and break their bones. This week both happened and Foreman said, 'Tomorrow we'll find two new bees.' Peony lives with her sister and grandfather on a fruit farm outside the city. In a world where real bees are extinct, the quickes t, bravest kids climb the fruit trees and pollinate the flowers by hand. All Peony really wants is to be a bee. Life on the farm is a scrabble, but there is enough to eat and a place to sleep, and there is love. Then Peony's mother arrives to take her away from everything she has ever known, and all Peony's grit and quick thinking might not be enough to keep her safe. How To Bee is a beautiful and fierce novel for younger readers, and the voice of Peony will stay with you long after you read the last page. ...Show more
$14.99
AUD
Category: BIGGER KIDS 10+ | Series: Diary of a Wimpy Kid
An unexpected inheritance gives the Heffley family a chance to make major improvements to their home. But they soon find that construction isn't all it's cracked up to be. When things get rough, will the Heffleys be able to stay ... or will they be forced to move?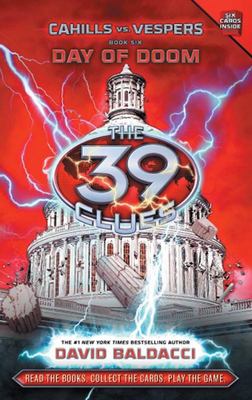 $17.99
AUD
Category: BIGGER KIDS 10+ | Series: The 39 Clues: Cahills Vs Vespers | Reading Level: From 8 To 12
The bestselling series returns with an even deadlier challenge, as a new enemy is revealed to be searching for The 39 Clues too...Amy and Dan's race to save the hostages reaches its thrilling conclusion. Who will be victorious? The Cahills or the Vespers? More titles available: CAHILLS VS VESPERS 1: THE MEDUSA PLOT (9780545298391), CAHILLS VS VESPERS 2: A KING'S RANSOM (9780545298407), CAHILLS VS VESPERS 3: THE DEAD OF NIGHT (9780545298414), CAHILLS VS VESPERS 4: SHATTERPROOF (9780545298421) and CAHILLS VS VESPERS 5 (9780545298438). ...Show more
$24.99
AUD
Category: BIGGER KIDS 10+
Terribly unhappy in his family's crowded New York City apartment, Sam Gribley runs away to the solitude-and danger-of the mountains, where he finds a side of himself he never knew.