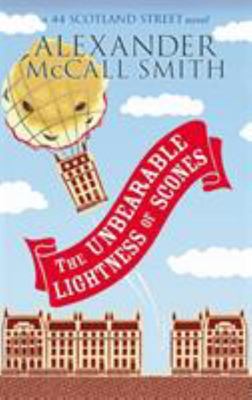 $22.99
AUD
Category: BABIES & TODDLERS | Series: 44 Scotland Street Ser.
44 SCOTLAND STREET - Book 5The residents and neighbors of 44 Scotland Street and the city of Edinburgh come to vivid life in these gently satirical, wonderfully perceptive serial novels, featuring six-year-old Bertie, a remarkably precocious boy--just ask his mother. Featuring all the quirky characters we have come to know and love, The Unbearable Lightness of Scones, finds Bertie, the precocious six-year-old, still troubled by his rather overbearing mother, Irene, but seeking his escape in the Cub Scouts. Matthew is rising to the challenge of married life with newfound strength and resolve, while Domenica epitomizes the loneliness of the long-distance intellectual. Cyril, the gold-toothed star of the whole show, succumbs to the kind of romantic temptation that no dog can resist and creates a small problem, or rather six of them, for his friend and owner Angus Lordie. With his customary deftness, Alexander McCall Smith once again brings us an absorbing and entertaining tale of some of Scotland's most quirky and beloved characters--all set in the beautiful, stoic city of Edinburgh. ...Show more
$23.99
AUD
Category: BABIES & TODDLERS
Set in a beautiful but economically devastated Pennsylvania steel town, American Rust is a novel of the lost American dream and the desperation - as well as the acts of friendship, loyalty and love - that arises from its loss. From local bars to trainyards to prison, it is the story of two young men, bo und to the town by family, responsibility, inertia, and the beauty around them, who dream of a future beyond the factories and abandoned homes. Left alone to care for his aging father after his mother commits suicide and his sister escapes to Yale, Isaac English longs for a life beyond his hometown. But when he finally sets out to leave for good, accompanied by his temperamental best friend Billy Poe, they are caught up in a terrible act of violence that changes their lives forever. Evoking John Steinbeck's novels of restless lives during the Great Depression, American Rust takes us into the contemporary American heartland at a moment of profound unrest and uncertainty about the future. ...Show more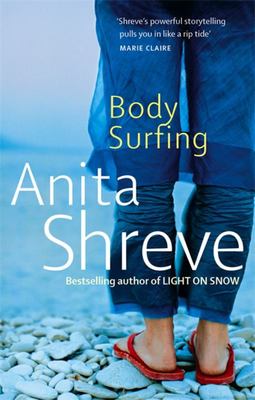 $24.99
AUD
Category: BABIES & TODDLERS | Series: The\Fortune's Rocks Quartet Ser.
At the age of 29, Sydney has already been once divorced and once widowed. Trying to regain her footing, she has signed on to tutor the teenage daughter of a well-to-do couple as they spend a sultry summer in their oceanfront New Hampshire cottage. But when the Edwardses' two grown sons arrive at the be ach house, Sydney finds herself caught up in a destructive web of old tensions and bitter divisions. As the brothers vie for her affections, the fragile existence Sydney has rebuilt is threatened. With the subtle wit, lyrical language, and brilliant insight into the human heart that are the hallmarks of her acclaimed fiction, Shreve weaves a novel about marriage, family, and the supreme courage it takes to love. ...Show more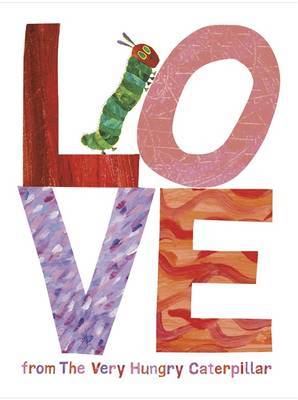 $14.99
AUD
Category: BABIES & TODDLERS
The New York Times bestselling book on love! You are . . . the cherry on my cake . . . the apple of my eye. You make . . . the sun shine brighter . . . my heart flutter . . . Join The Very Hungry Caterpillar for a celebration of love and all the ways to tell that special someone how much you care. T his delightful little book features Eric Carle's bright and distinctive artwork of favourite things, from pretty sweets to sparkling stars, with The Very Hungry Caterpillar making an appearance alongside each one. The perfect gift for Valentine's Day, or any day you want to say . . . I love you! ...Show more
$24.99
AUD
Category: BABIES & TODDLERS
A stunning novel of female friendship, forbidden love and evolution from the bestselling author of Girl with a Pearl Earring. In the early nineteenth century, a windswept beach along the English coast brims with fossils for those with the eye...From the moment she's struck by lightning as a baby, it is clear Mary Anning is different. Her discovery of strange fossilized creatures in the cliffs of Lyme Regis sets the world alight. But Mary must face powerful prejudice from a male scientific establishment, not to mention vicious gossip and the heartbreak of forbidden love. Then - in prickly, clever Elizabeth Philpot, a fossil-obsessed middle-class spinster - she finds a champion, and a rival. Despite their differences in class and age, Mary and Elizabeth's loyalty and passion for the truth must win out. Remarkable Creatures is a stunning novel of how one woman's gift transcends class and gender to lead to some of the most important discoveries of the nineteenth century. Above all, it is a revealing portrait of the intricate and resilient nature of female friendship. ...Show more
$12.99
AUD
Category: BABIES & TODDLERS | Series: Beatrix Potter Originals | Reading Level: Children's - Kindergarten, Age 5-6
Beatrix Potter's classic tale of mischievous little Peter Rabbit is produced in a lovely new board book format. The text and illustrations of the classic Tale of Peter Rabbit, loved by children around the world for generations, appear in full. This new format is perfect for a bedtime story, just right f or little hands to hold and the board pages will withstand even the toughest toddlers. ...Show more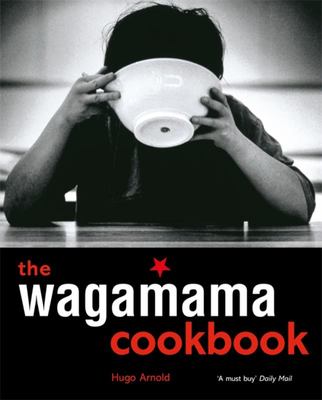 $34.95
AUD
Category: BABIES & TODDLERS
Our aim at wagamama for now and in the future is to serve great, fresh and nutritious food in an elegant, yet simple environment; to provide a helpful, friendly service and value for money. Change for us is in the form of continuous improvement.' the wagamama ethos. True to the positive eating, positive living ethos of wagamama's idiosyncratic chain of noodle restaurants, this official collection of recipes shares the secret of the hallmark culinary minimalism that has won it instant cult status worldwide. The distinctive wagamama flavour originates from the traditional 200-year-old ramen (noodle) shops of Japan which guarantee nourishment with ingredients that cleanse and nurture the mind and body. Suitable for meat-eaters, seafood lovers and vegetarians alike, the 120 recipes have been specially created by the people behind wagamama's unique house style and concentrate on cooking fresh, quality ingredients in a way that retains maximum flavour and nutrition. First published 2004. ...Show more
Shake a Leg
by Boori Monty Pryor; Jan Ormerod (Illustrator)
$24.99
AUD
Category: BABIES & TODDLERS | Reading Level: 6-10
A unique picture book collaboration about having fun, sharing culture, and the power of story and dance. From pizza shop to bora ground, here is a joyous celebration of food, dance, and cultural understanding. When three young boys go to a pizza parlor and meet an Aboriginal chef who can speak Italian a nd make a deadly pizza, they're in for a surprise All you fellas watching, come up, join in, warrima.Clap your hands, little ones.Stamp your feet, nannas.Get down and dance, you smart young things, mummas and daddas.Let's get the whole town dancing Boori Monty Pryor is a storyteller, dancer, writer, and educator, and Jan Ormerod is an internationally acclaimed picture-book author and illustrator. This glorious book is the first one they have cooked up together. ...Show more